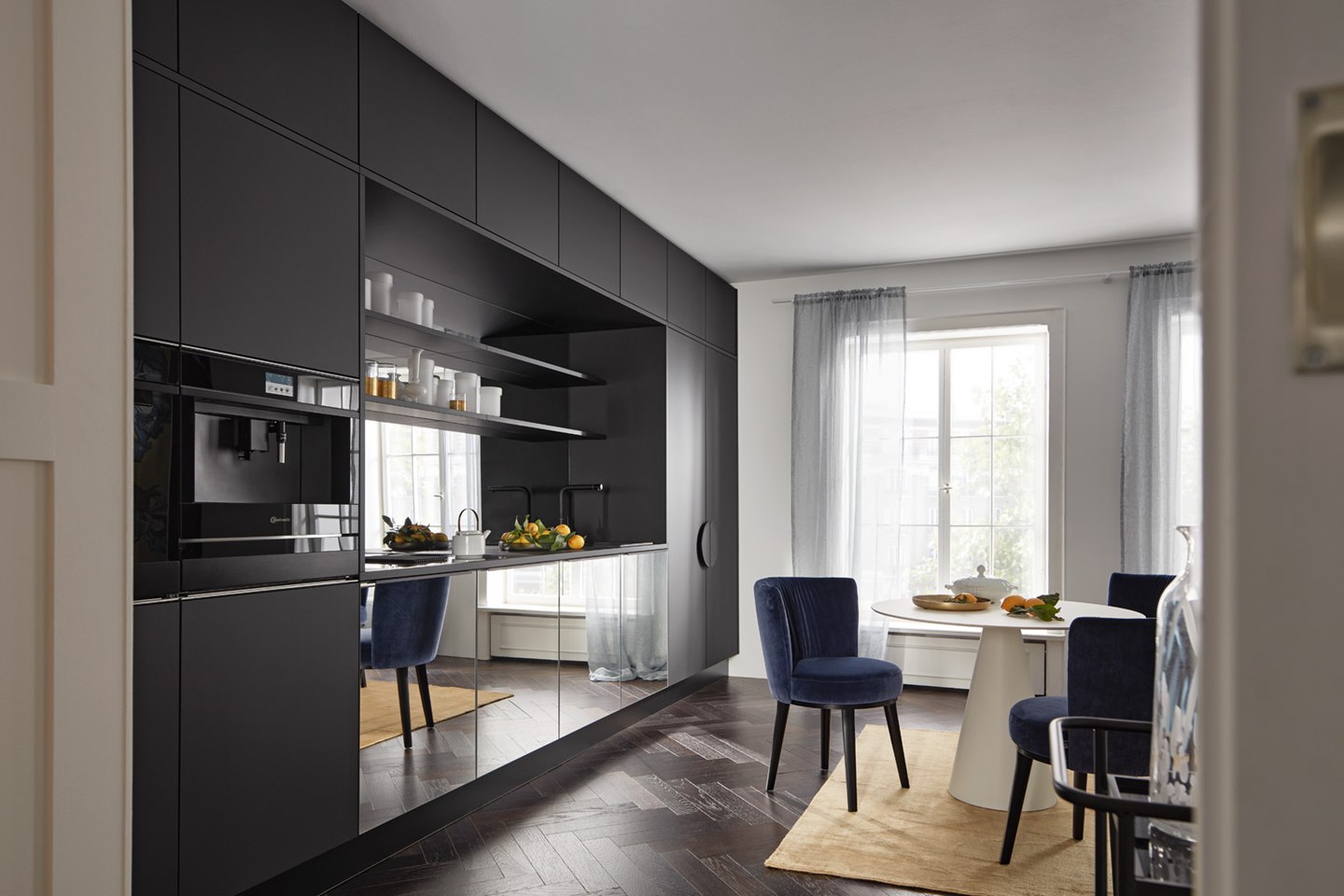 Fronts
neoMIRROR
The neoMIRROR designer front artistically sets the scene for every kitchen. The mirrored front is something that's truly exceptional. It gives the whole space a new dimension while at the same time making it an attractive focal point. The matching mirror glass splashback adds space to the kitchen and complements the whole composition.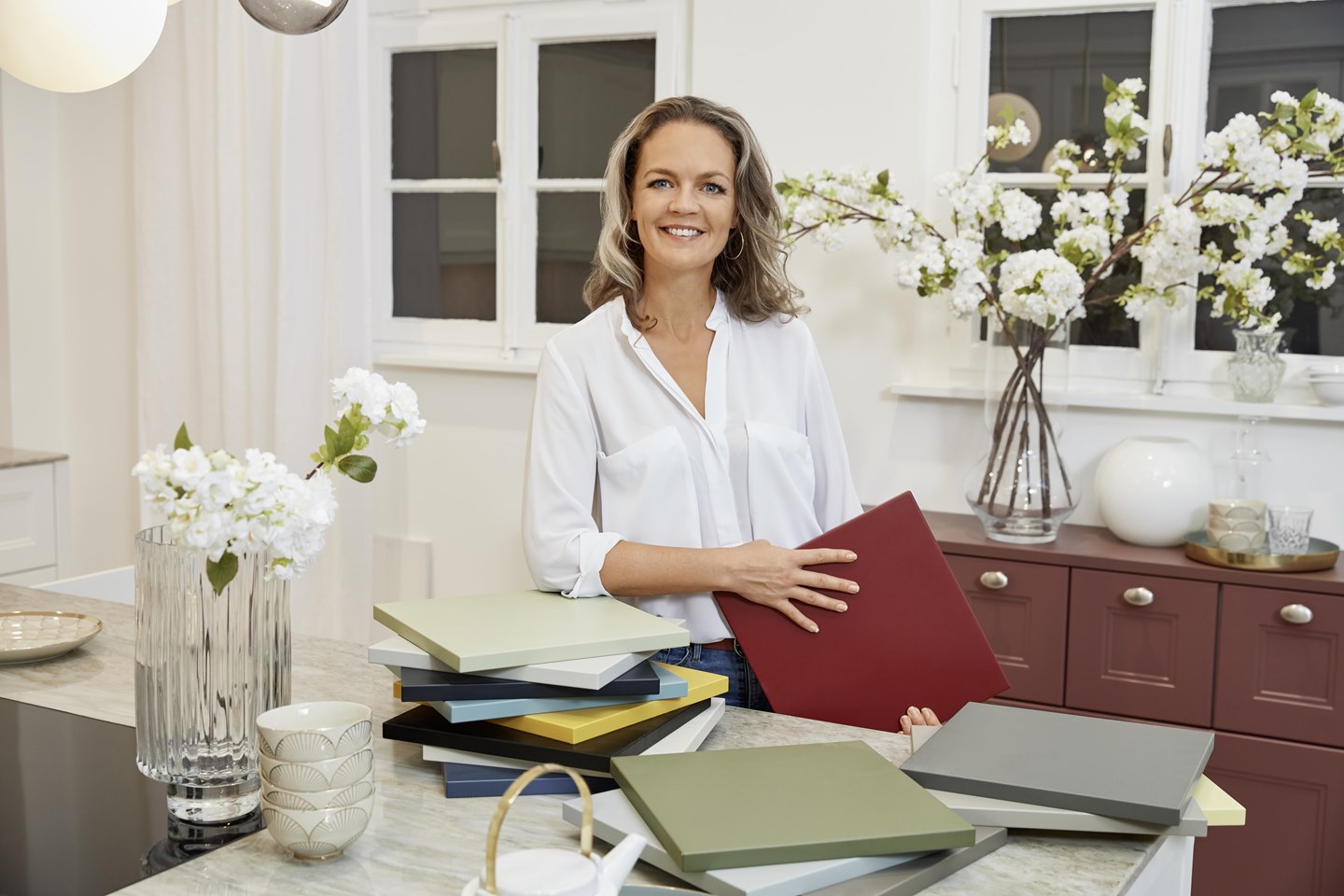 Material
The front is faced with a real glass mirror and surrounded on all sides with a thick edge.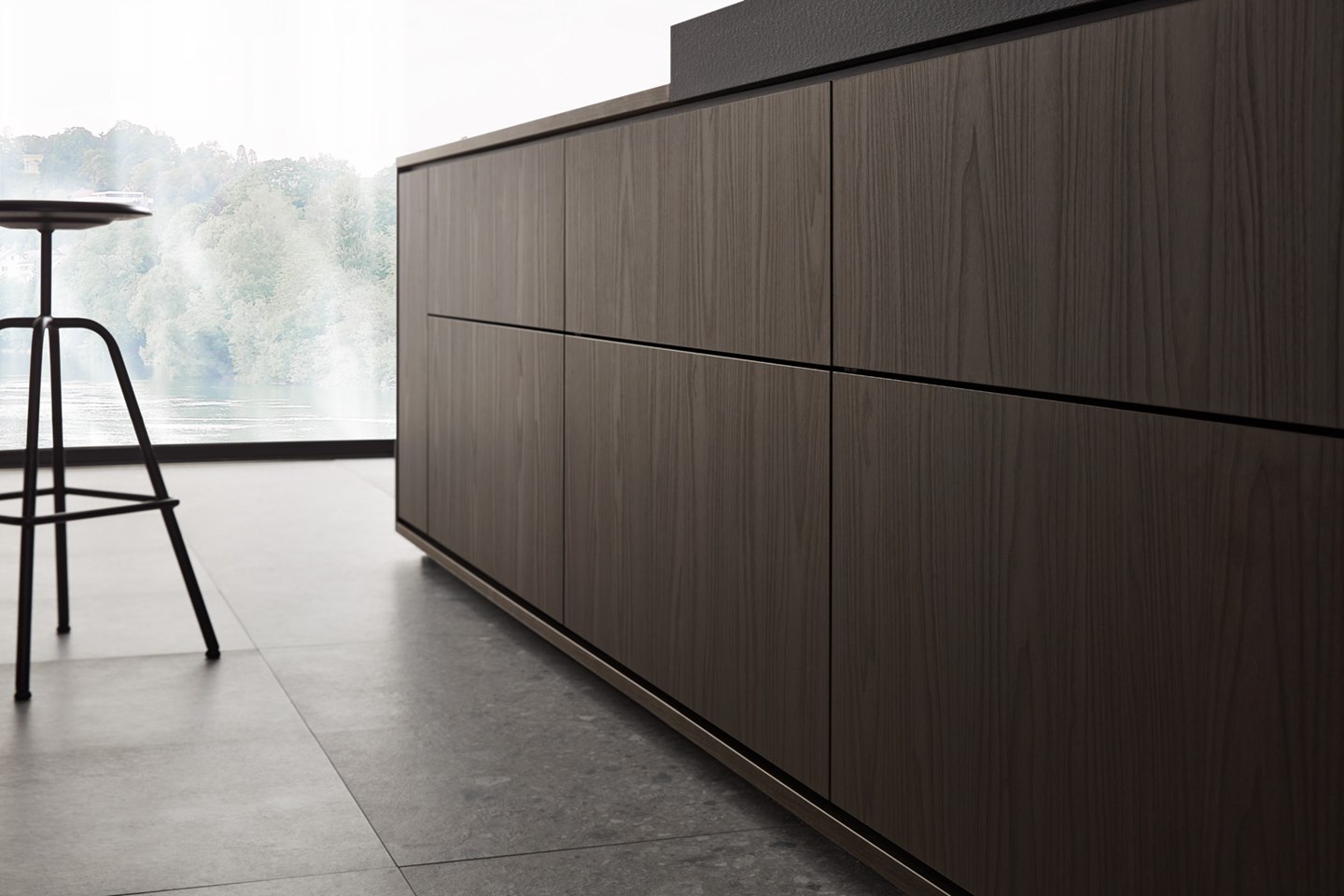 MatrixZERO
This front programme is available in MatrixZERO (PUSH-TO-OPEN only).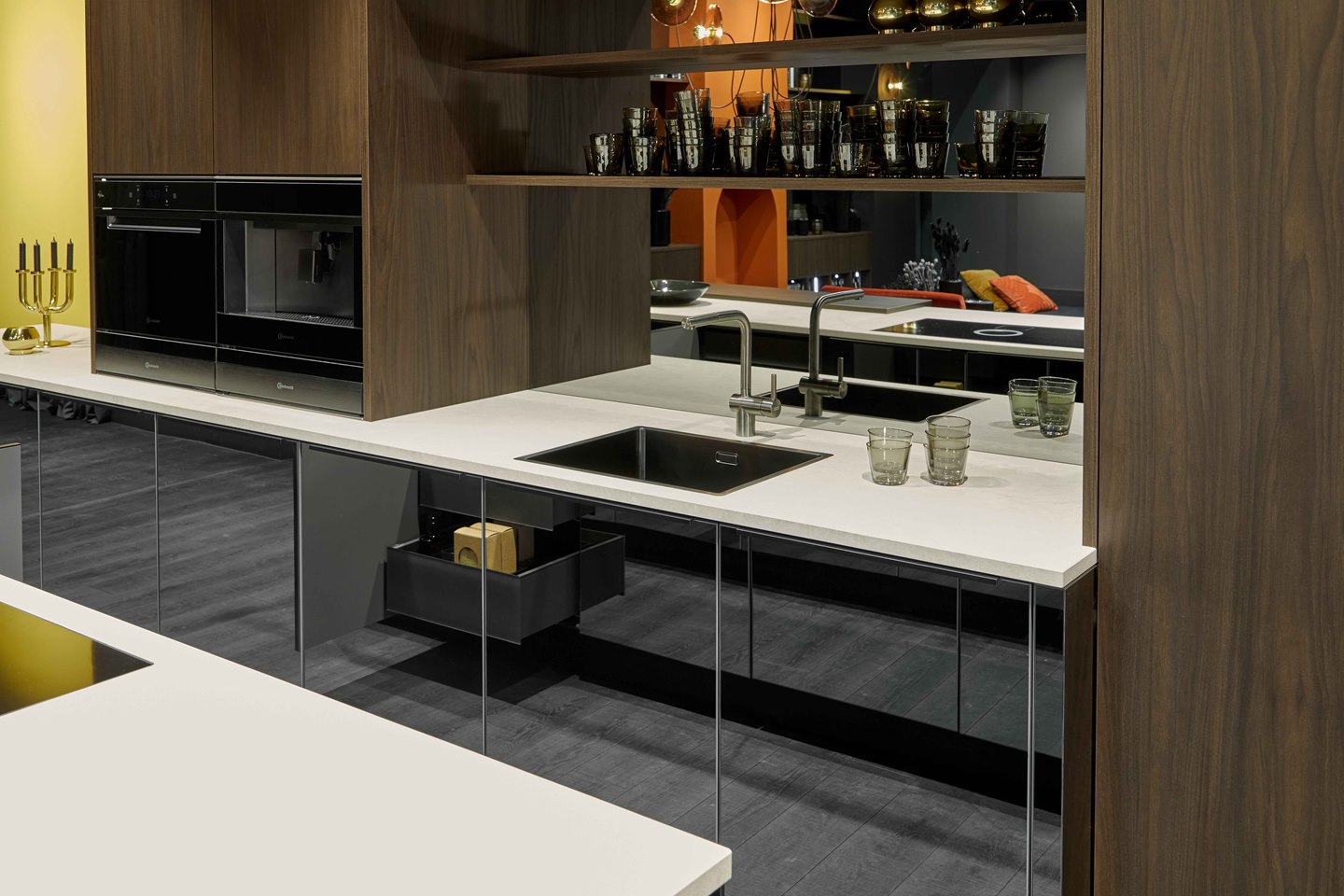 VISUAL HIGHLIGHT
With the neoMIRROR design front, every kitchen is artfully set centre stage. The mirror front is made of real glass and gives the room a new dimension and is a centre of attraction at the same time.