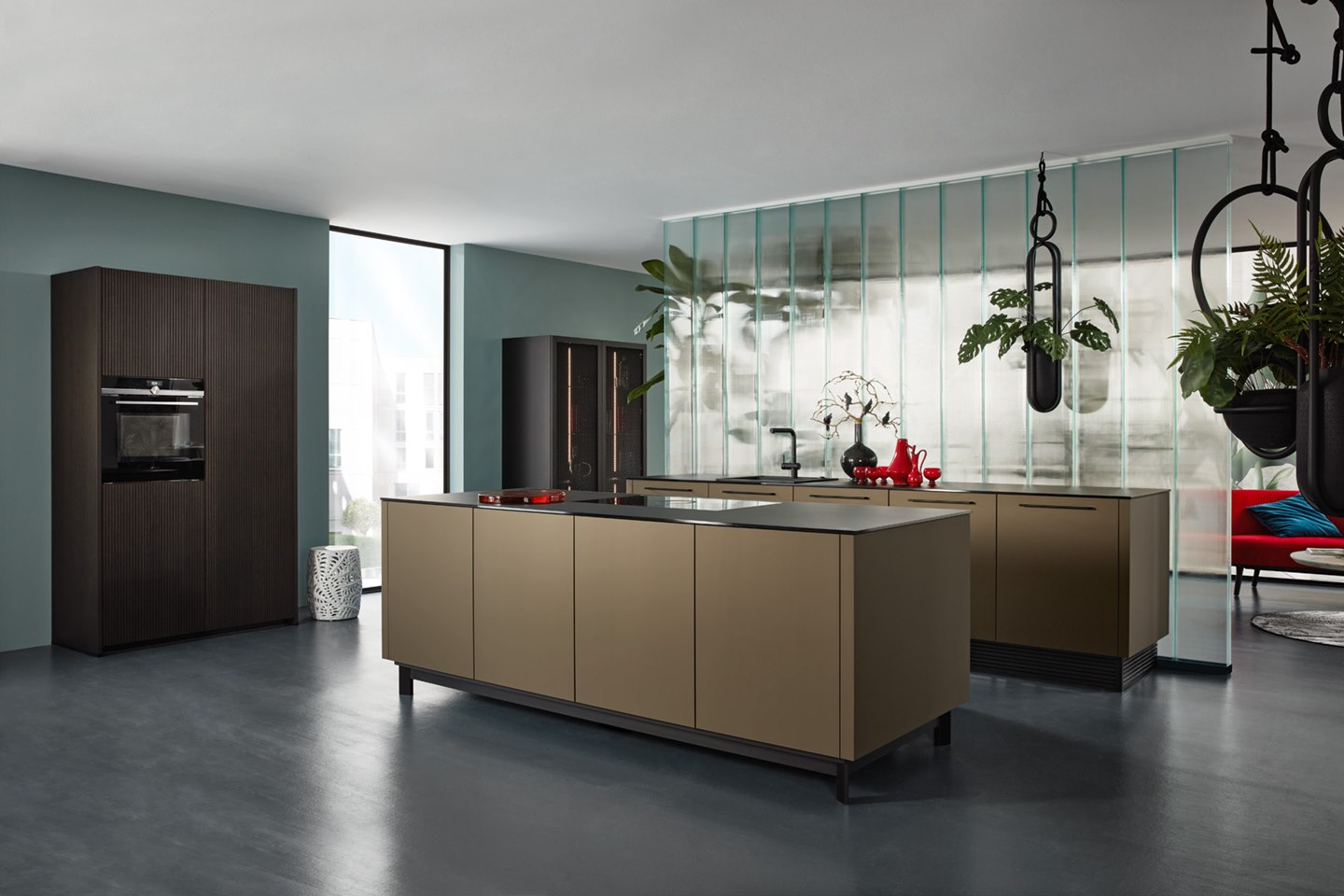 Fronts
neoGRID
The neoGRID front really is one of a kind and makes a striking design element. This otherwisepurist kitchen uses the aluminium frame with expanded metal in black to create a glass display cabinet, not only making it one of the kitchen's elements but also a stylish piece of furniture.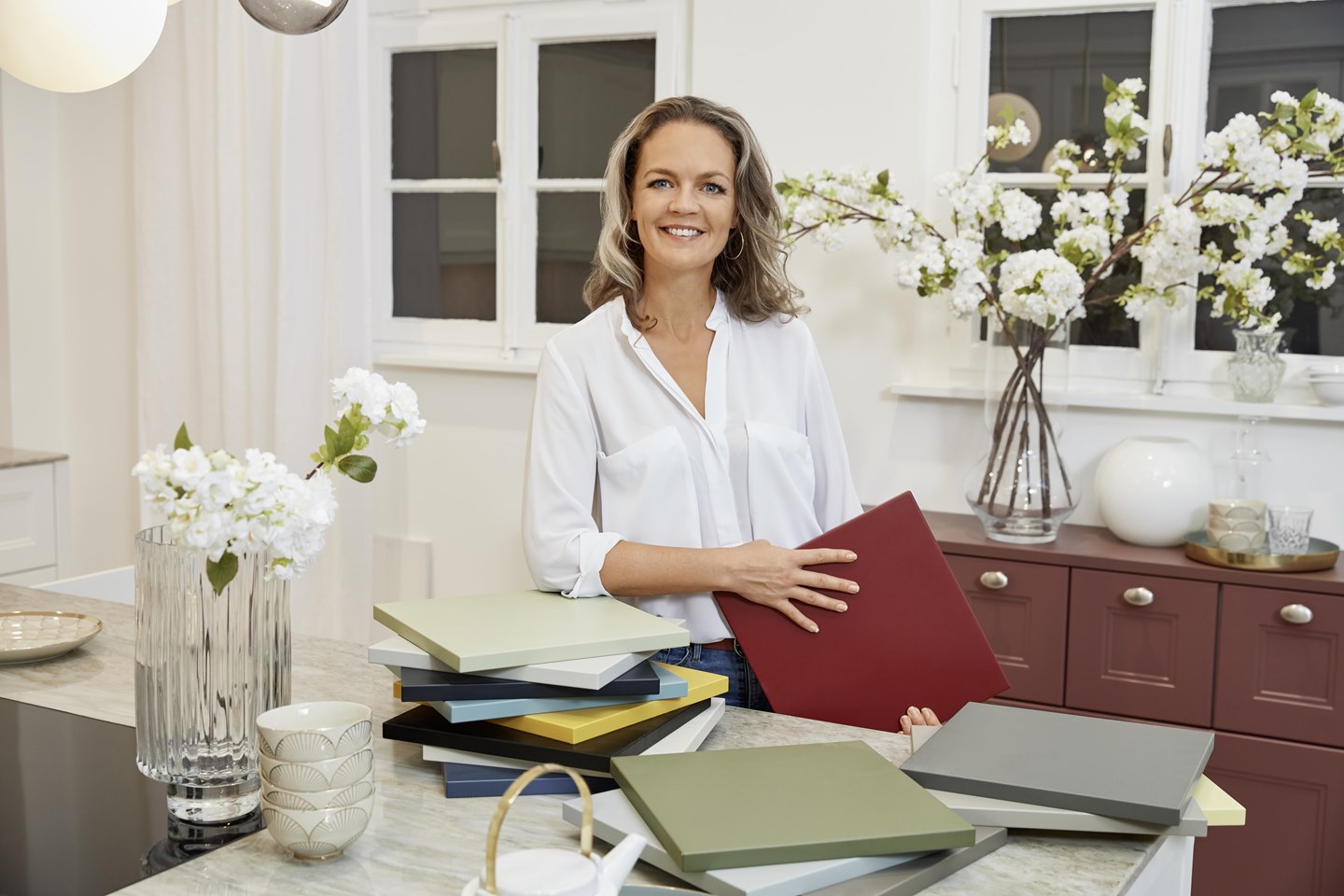 MATERIAL
The surface consists of an aluminium frame with expanded metal.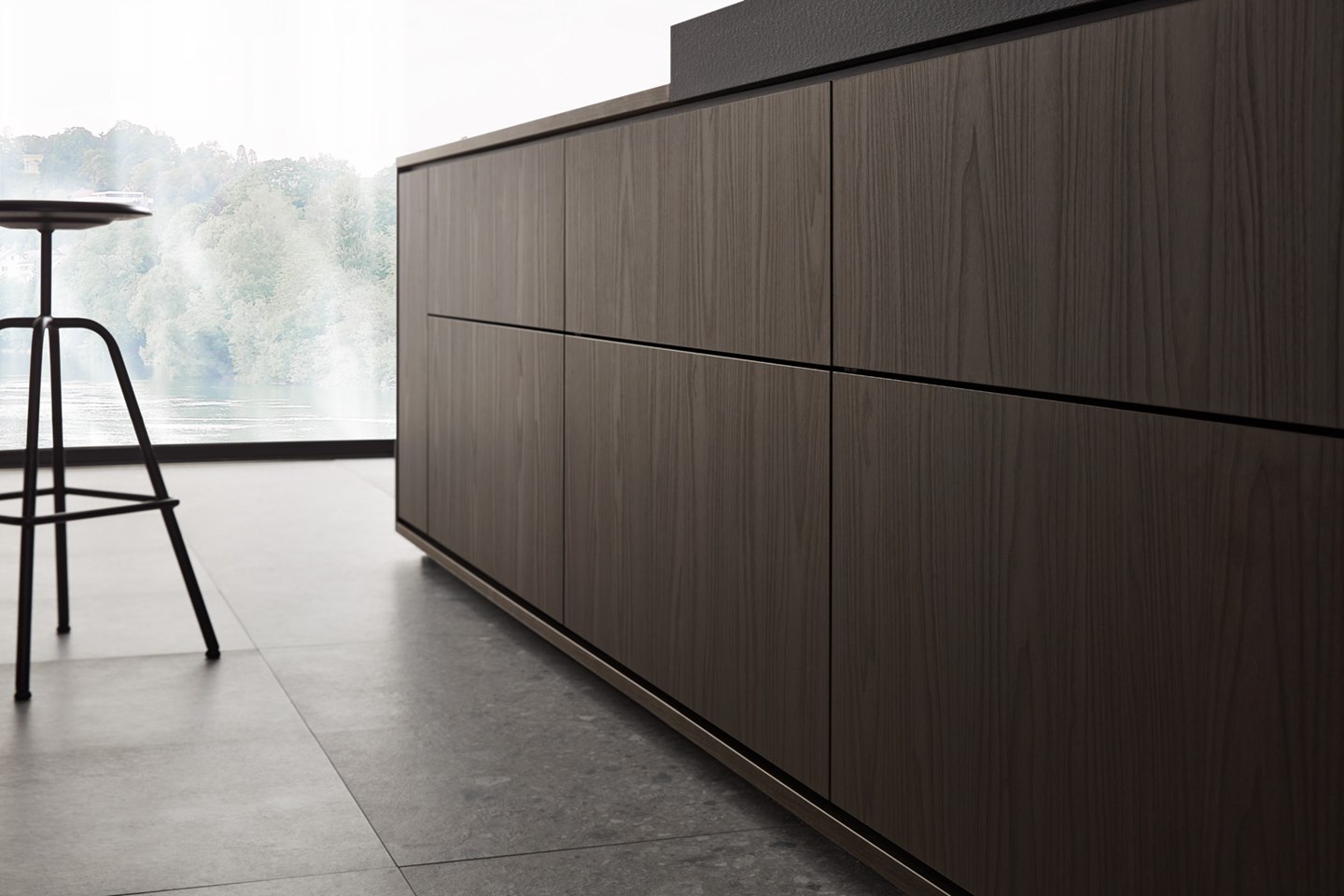 MatrixZERO
This front programme is available in MatrixZERO (PUSH-TO-OPEN only).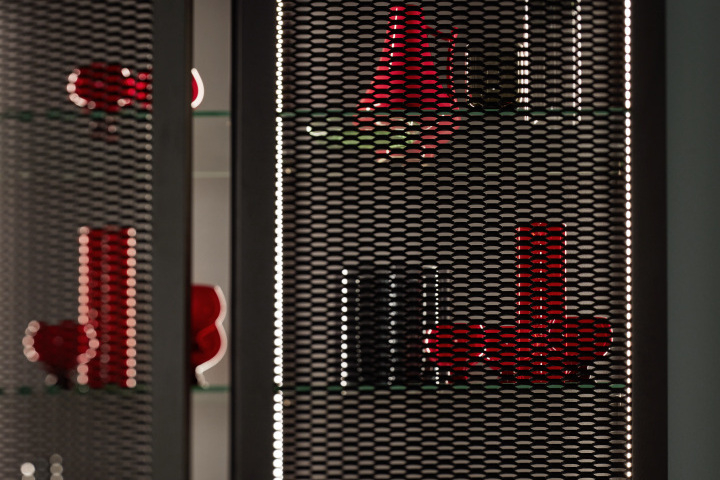 VISUAL HIGHLIGHT
Aluminium profiles are mitred and assembled as a frame with corner connectors. The surface is finished with an elegant brushing and in black anodised aluminium. GRID" expanded metal is permanently installed in the frame.