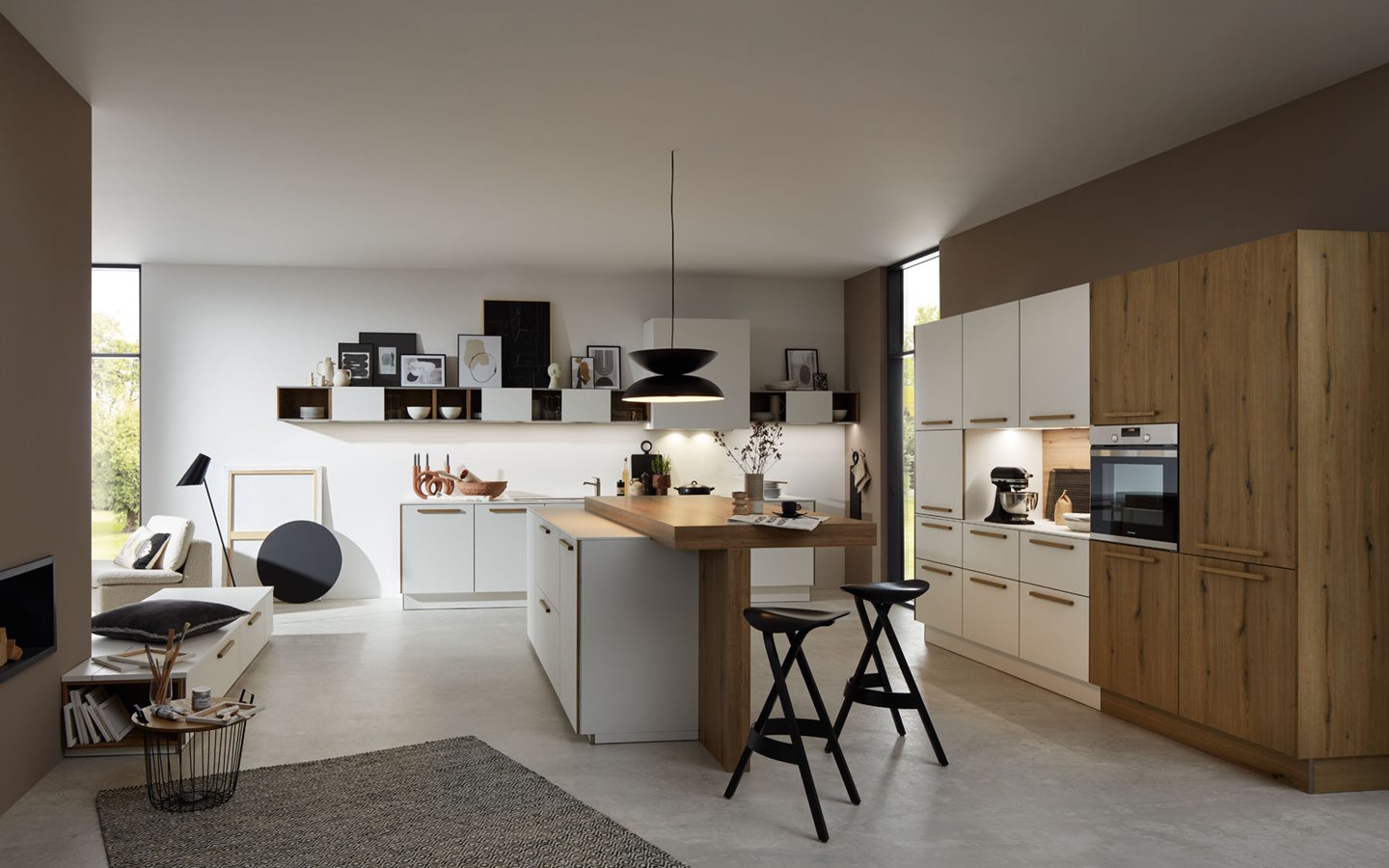 Kitchen ideas
Variety in harmony
When the same colours and decors are repeated in different parts of the kitchen, that creates an image of true harmony. Like in this design, where we see a skilful alternation of volcanic oak and white. To create this design, we have combined two front ranges, namely the elegant FLAIR front and the cosy MANHATTAN front.
Reasons to love this planning example: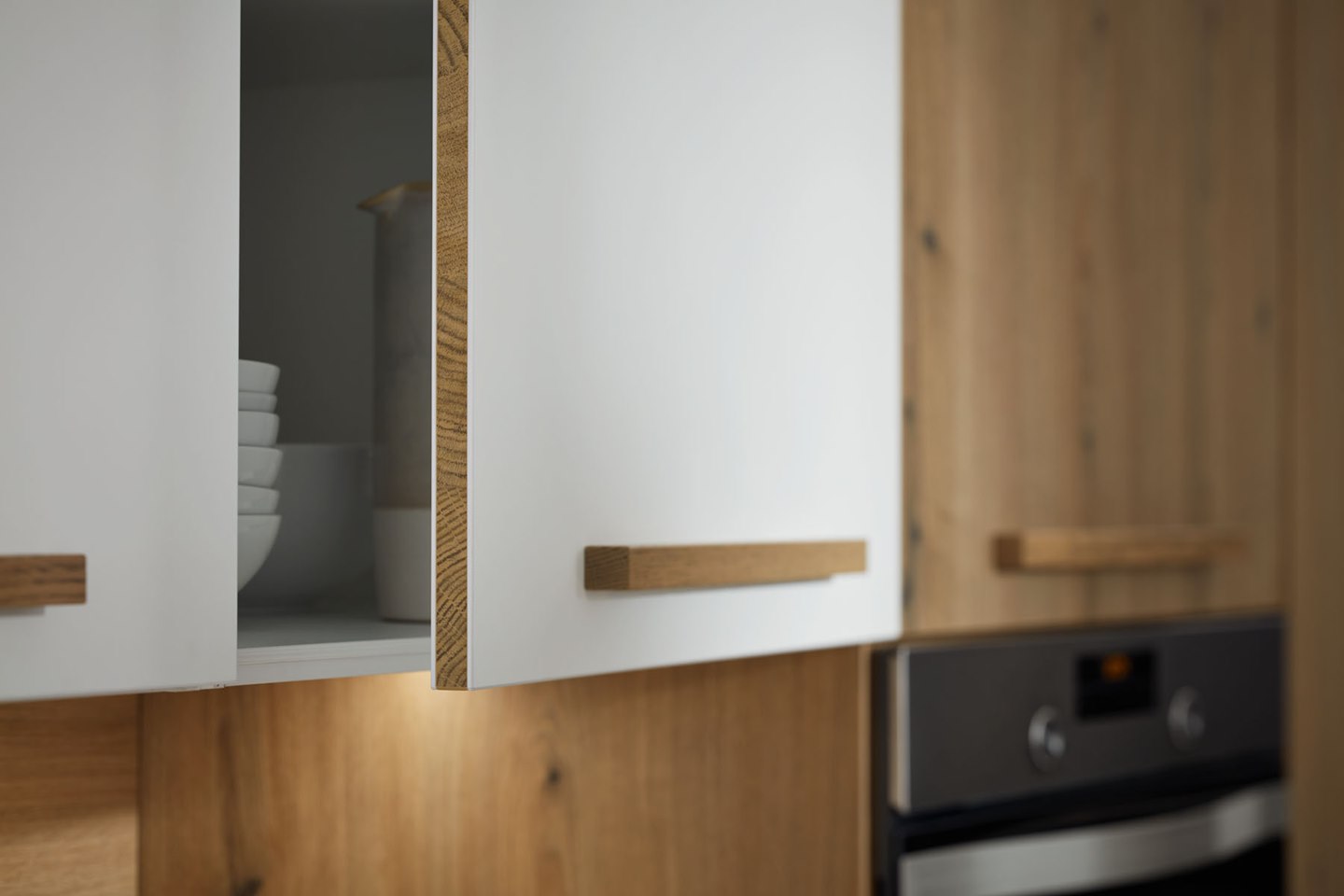 Moving details
Only when you open doors and pull-outs can you see the different hues and materials of this front. That is when FLAIR shows its true charm. The volcanic oak edge matches the handle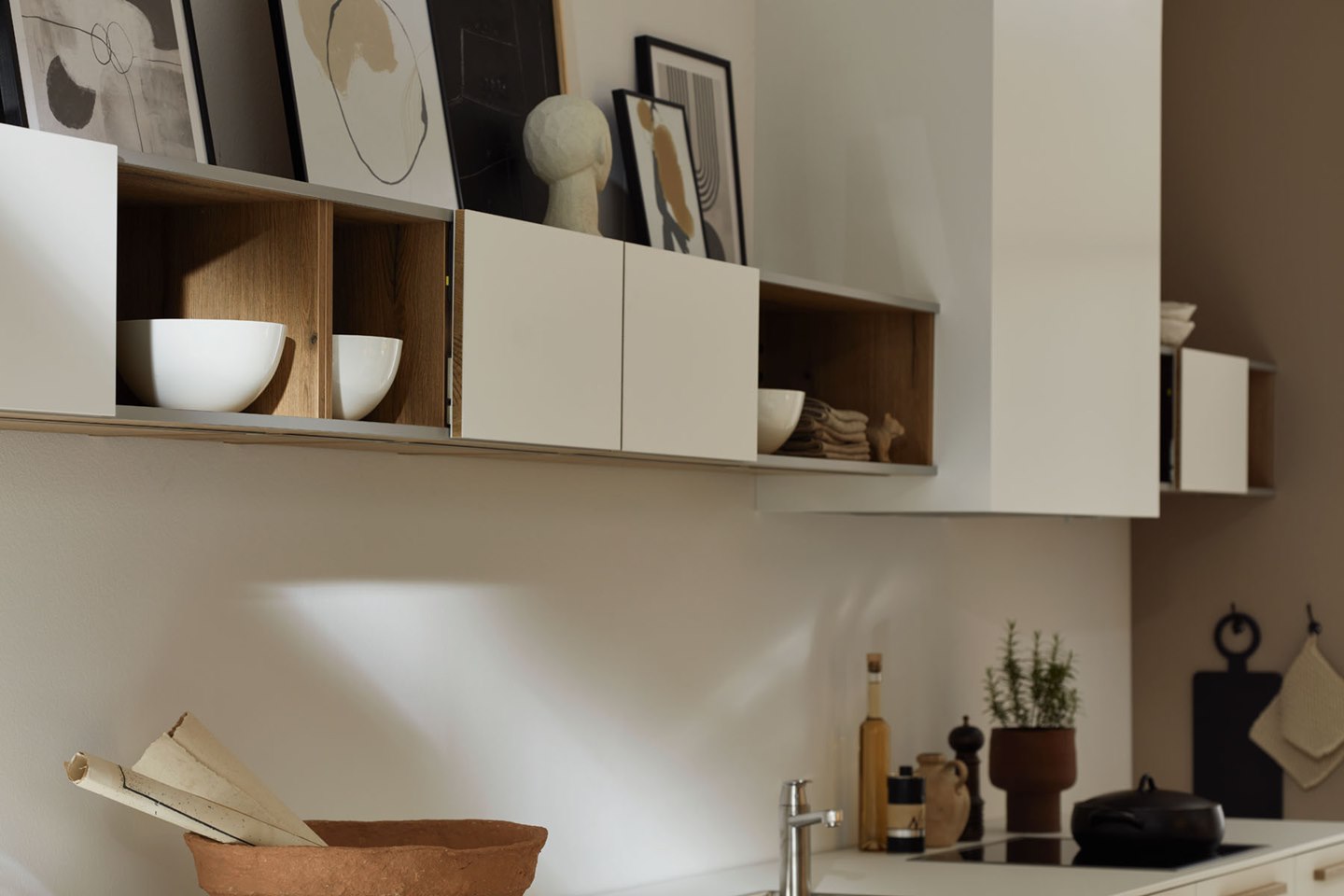 Shelf units with sliding doors and matching decor
Convenient sliding doors leave it open to you (literally!) what you want to hide in your shelf and what you would prefer to display. The volcanic oak decor continues in the cabinet interior.