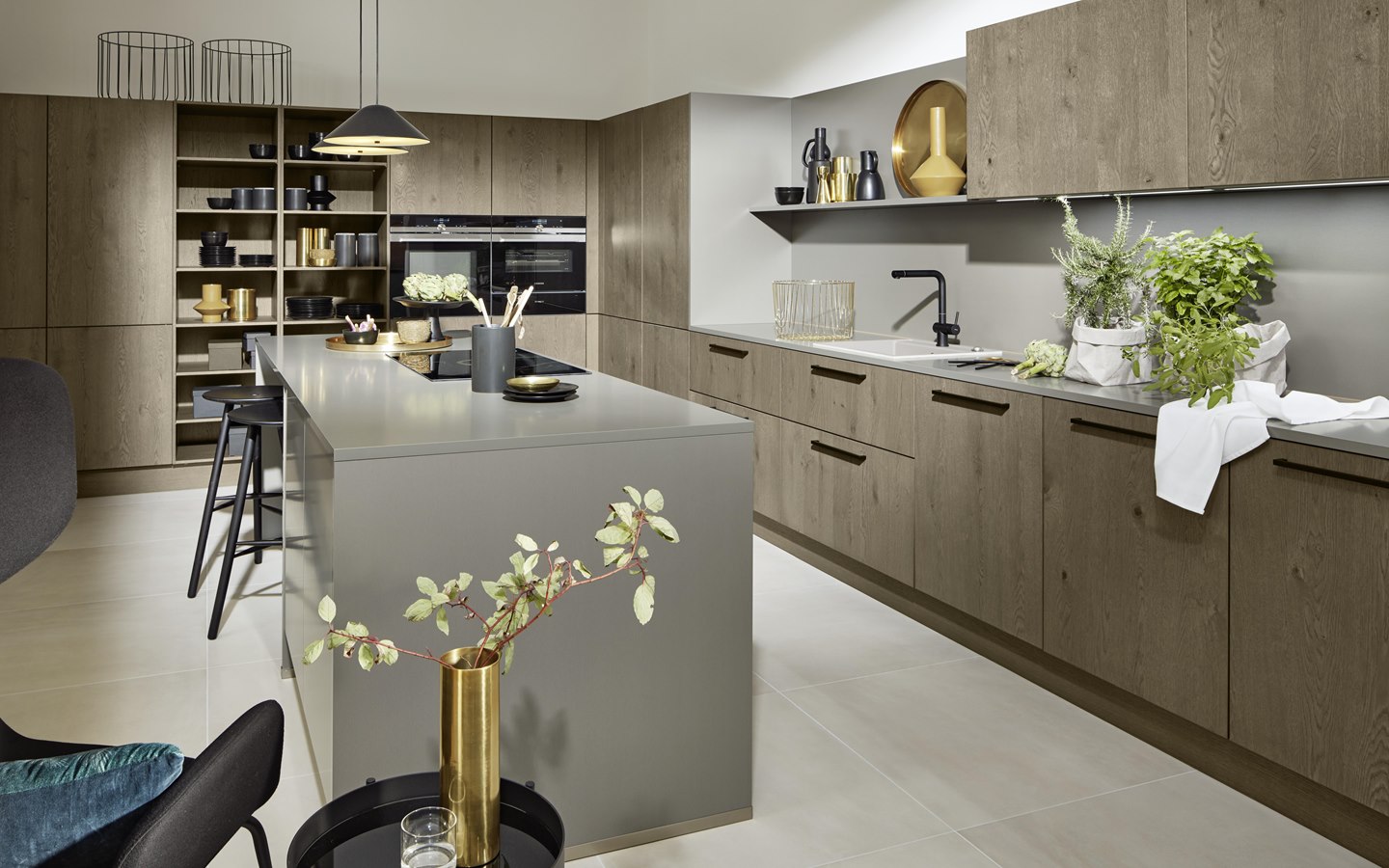 Kitchen ideas
Pure design, naturally beautiful
A perfect haven of peace in your home. Thanks to the balanced design – calm, timeless and stylish. You'll want to linger in this kitchen long after the meal is finished.
Take a closer look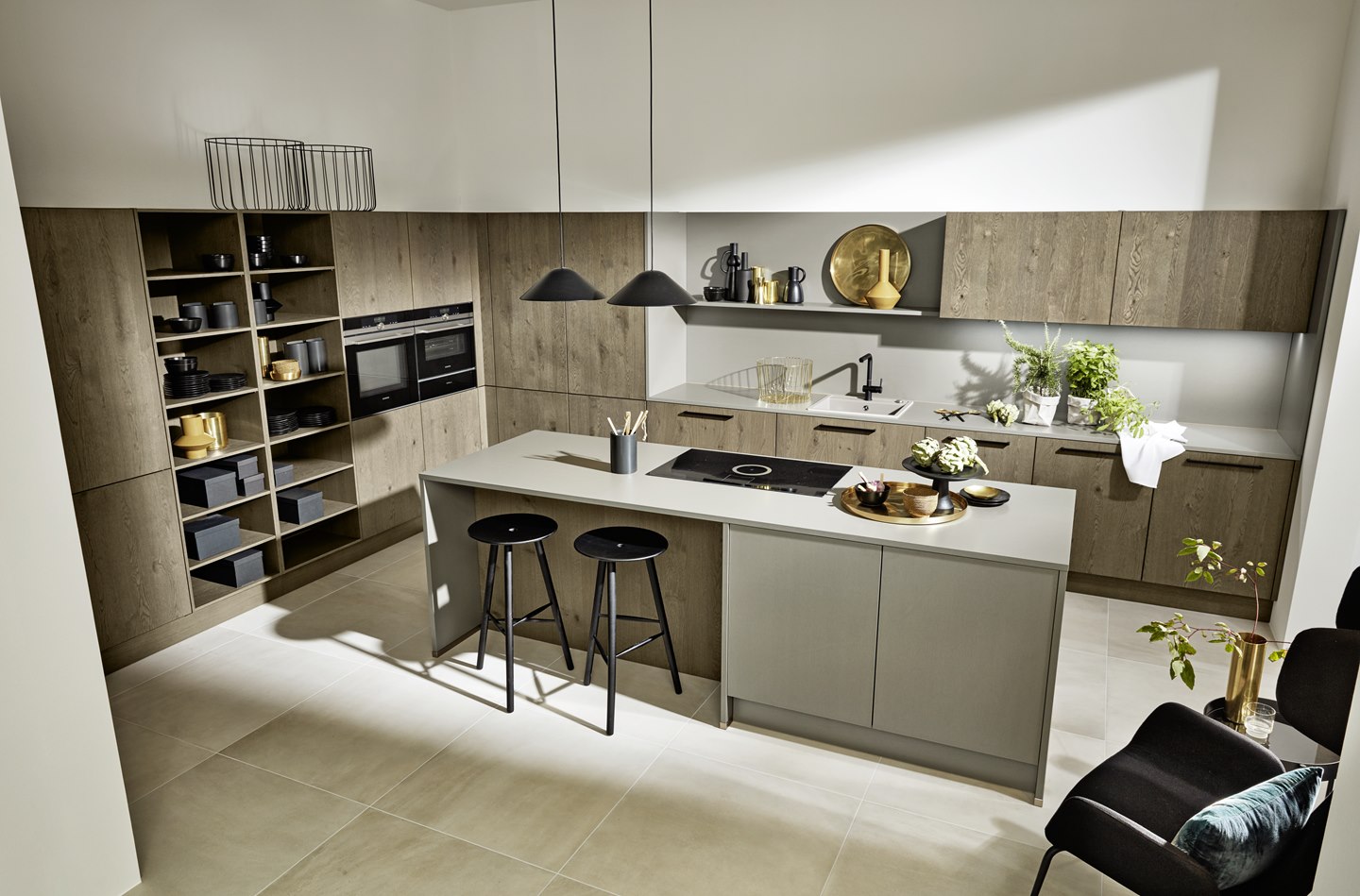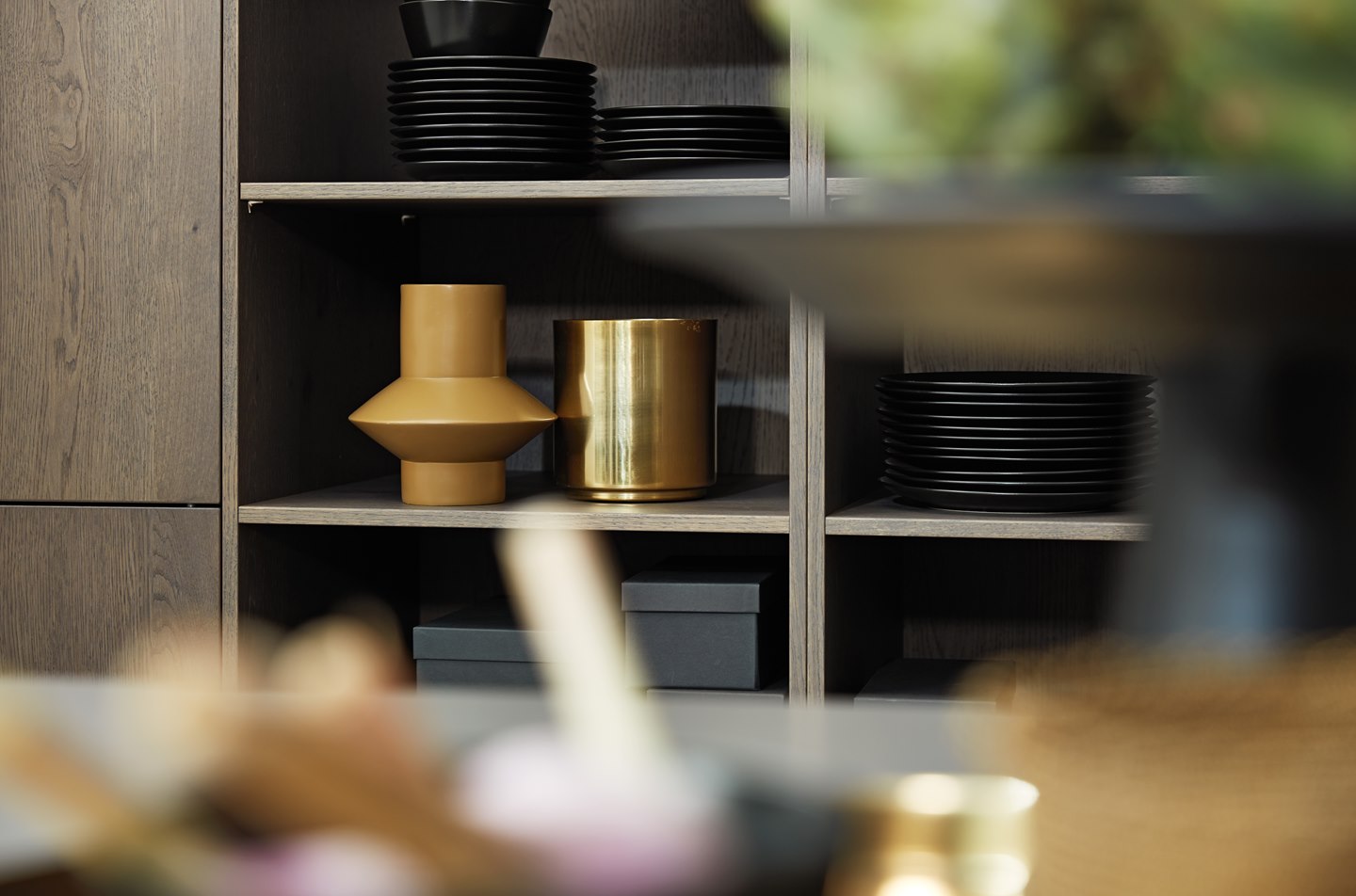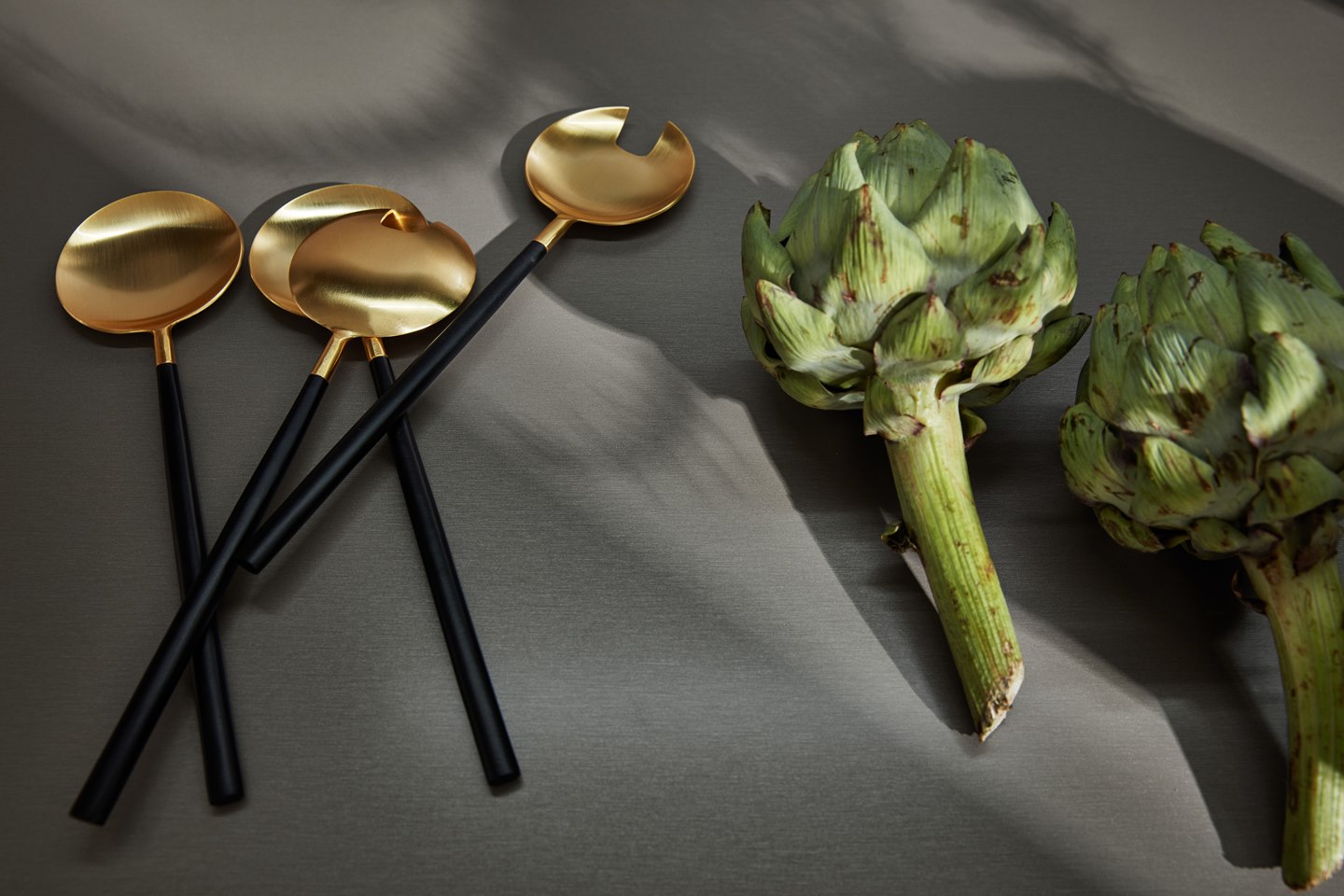 Each home is different
That's why our kitchens aren't ready-made products, but are designed for your individual needs by one of our expert trade partners: The shape, the front, the lighting fixtures and the handles – everything is designed especially for you.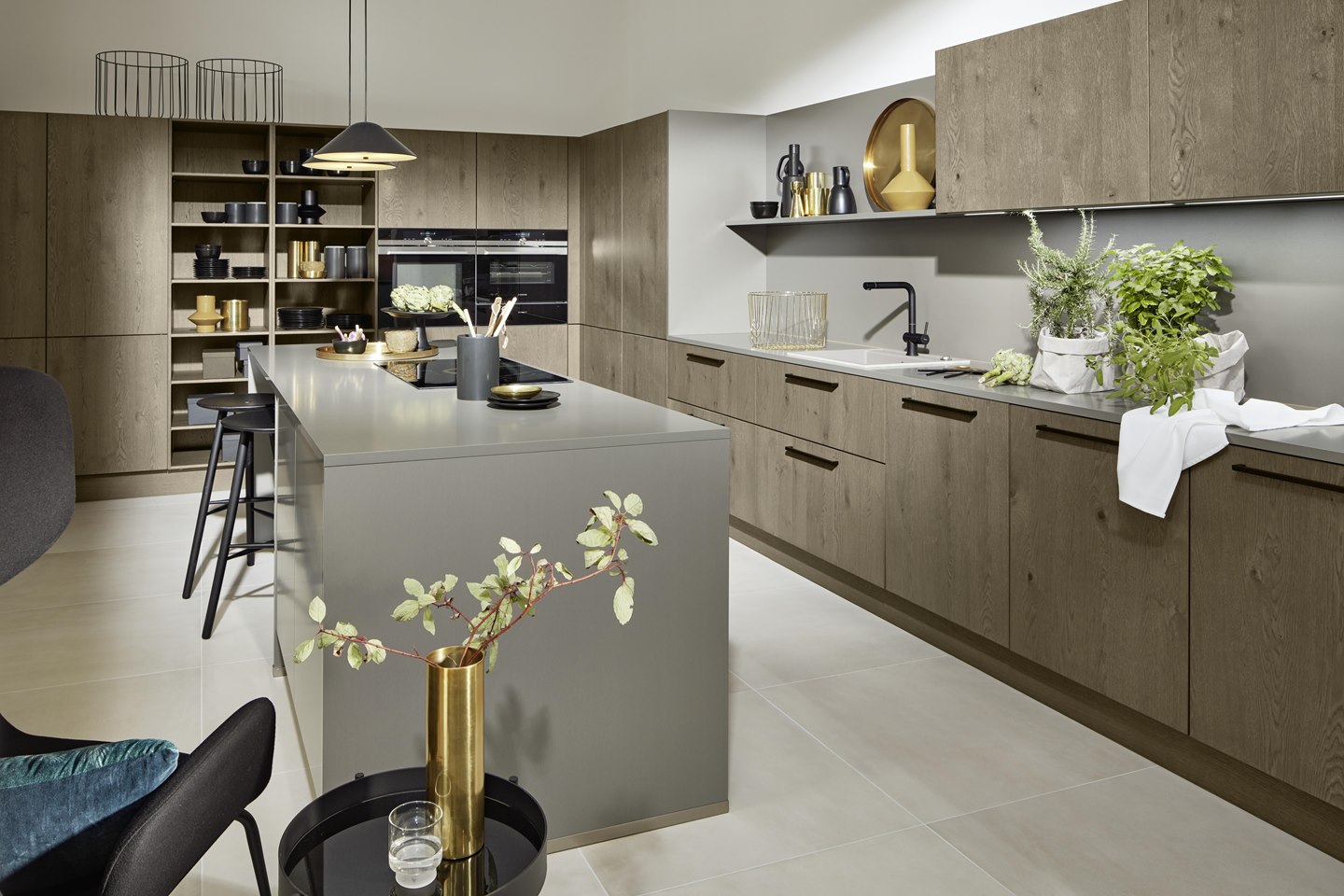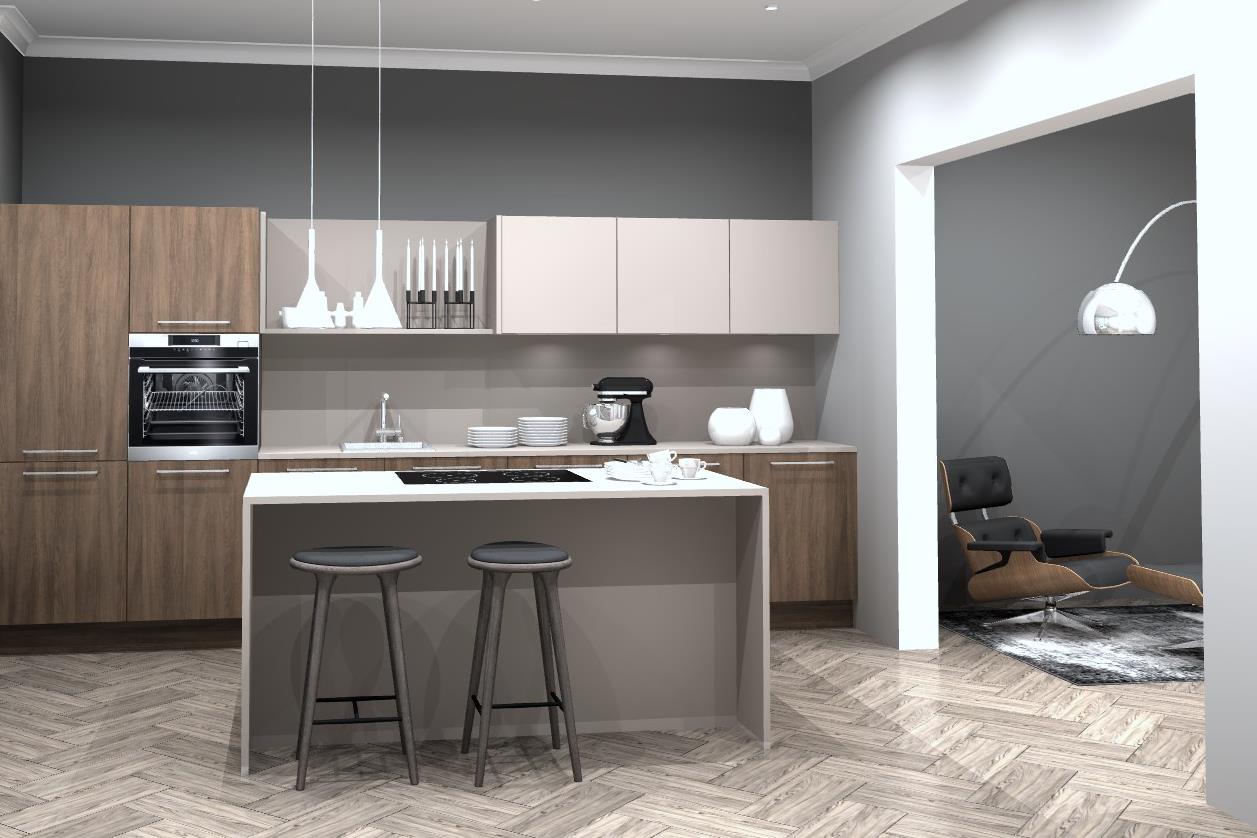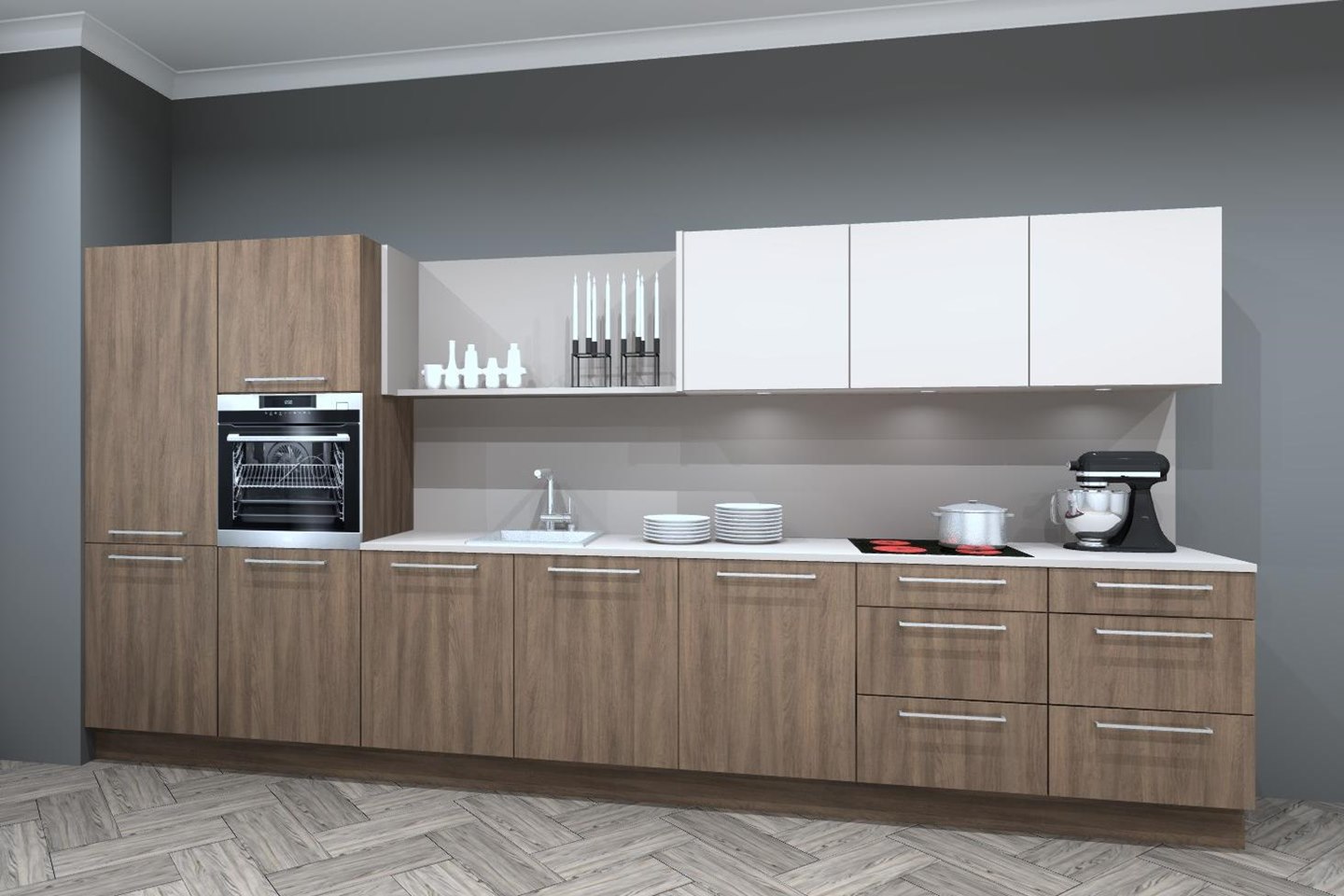 1/3
Reasons to love this planning example: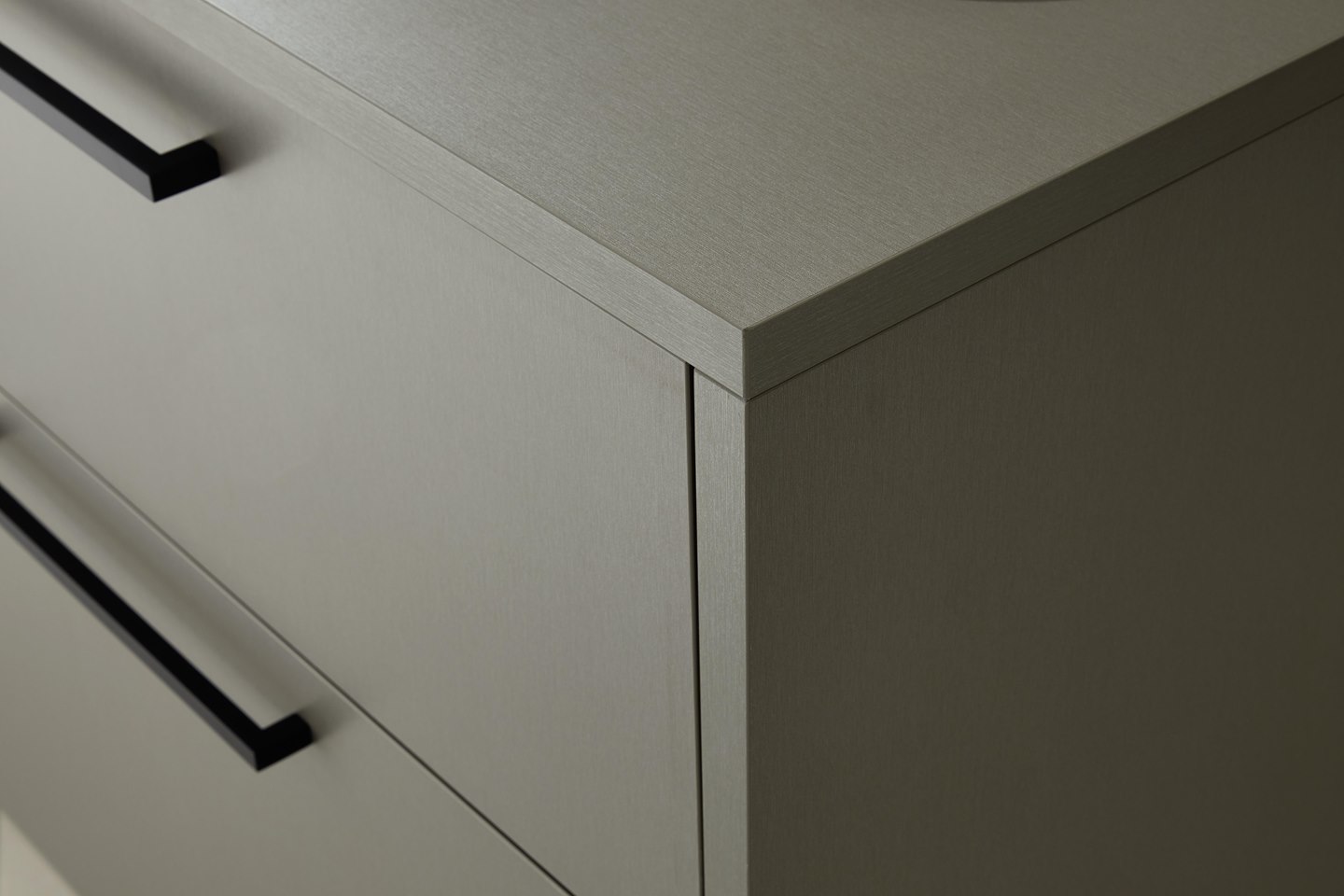 All clear: design that delights
Front, worktop and end panel – all moulded from the same cast. The mother-of-pearl tone is a muted interpretation of metal that is given an exclusive appeal by the discreet polish.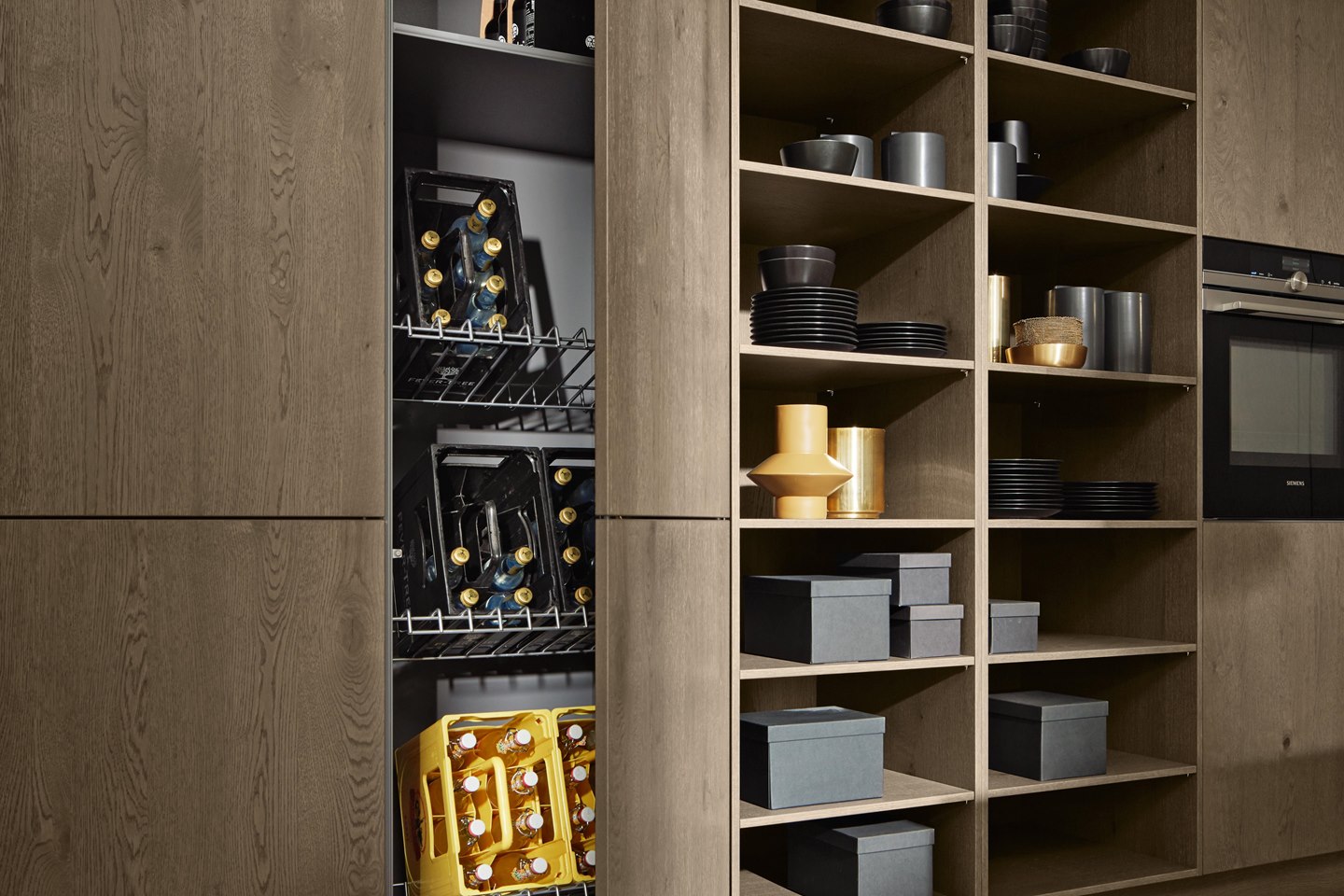 Decorative or necessary? – Storage space for anything 
Open shelves create a harmonious transition to the living area. And there's room for bulky items such as drinks crates in the larder.
Classically beautiful: black handles
Fronts with wow! effect: the puristic handles in elegant black round off the pure design of this kitchen. Even though they are straight.