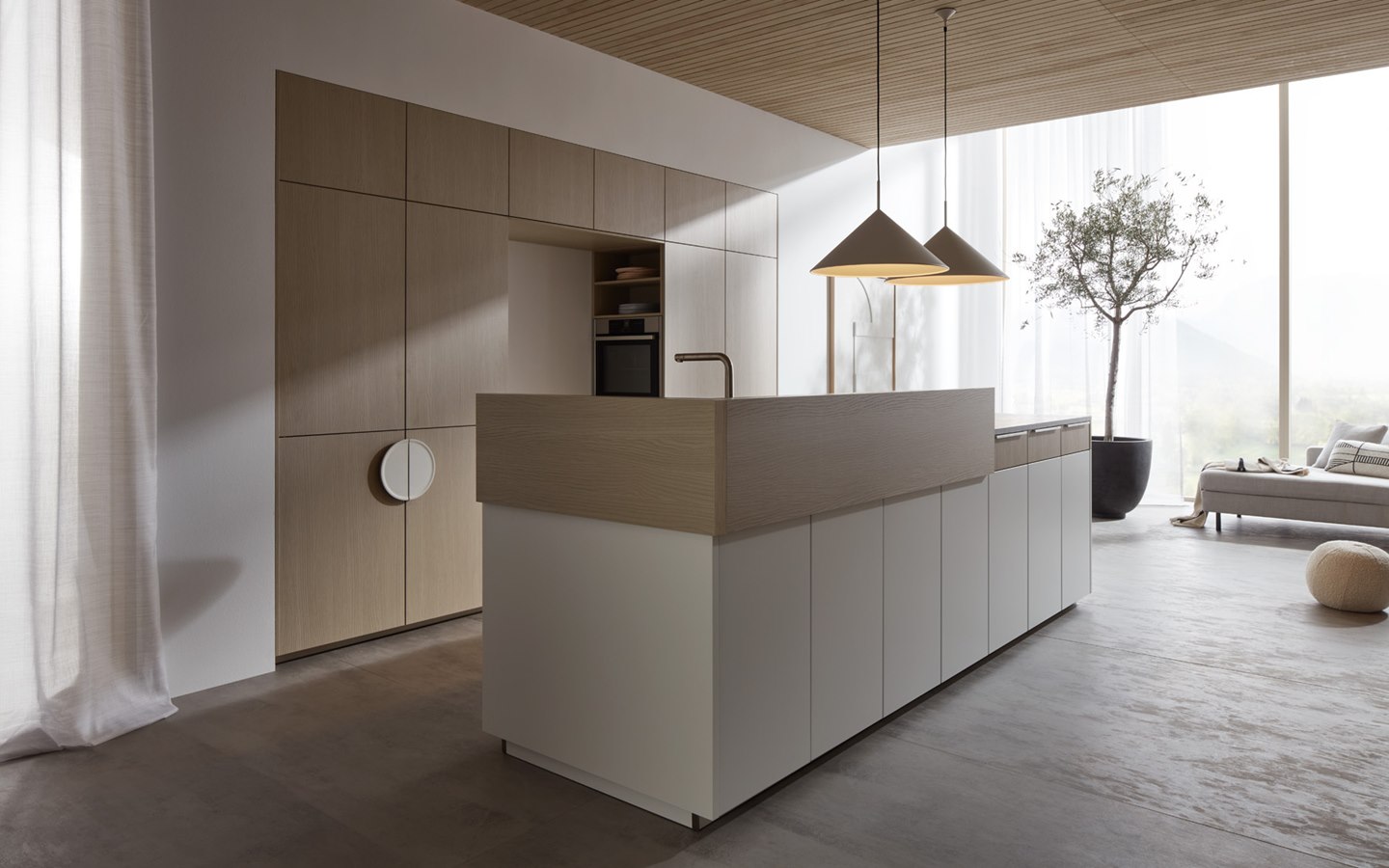 Kitchen ideas
Scandinavian Haven
Designed with a look of openness, this is where white meets light-coloured timber in the form of the neoLEAF front in sand ash. No kitchen is more Scandinavian than this one. Integrated with purist finesse, a homely composition with built-in bench that emphasises this kitchen's flair.
Reasons to love this planning example: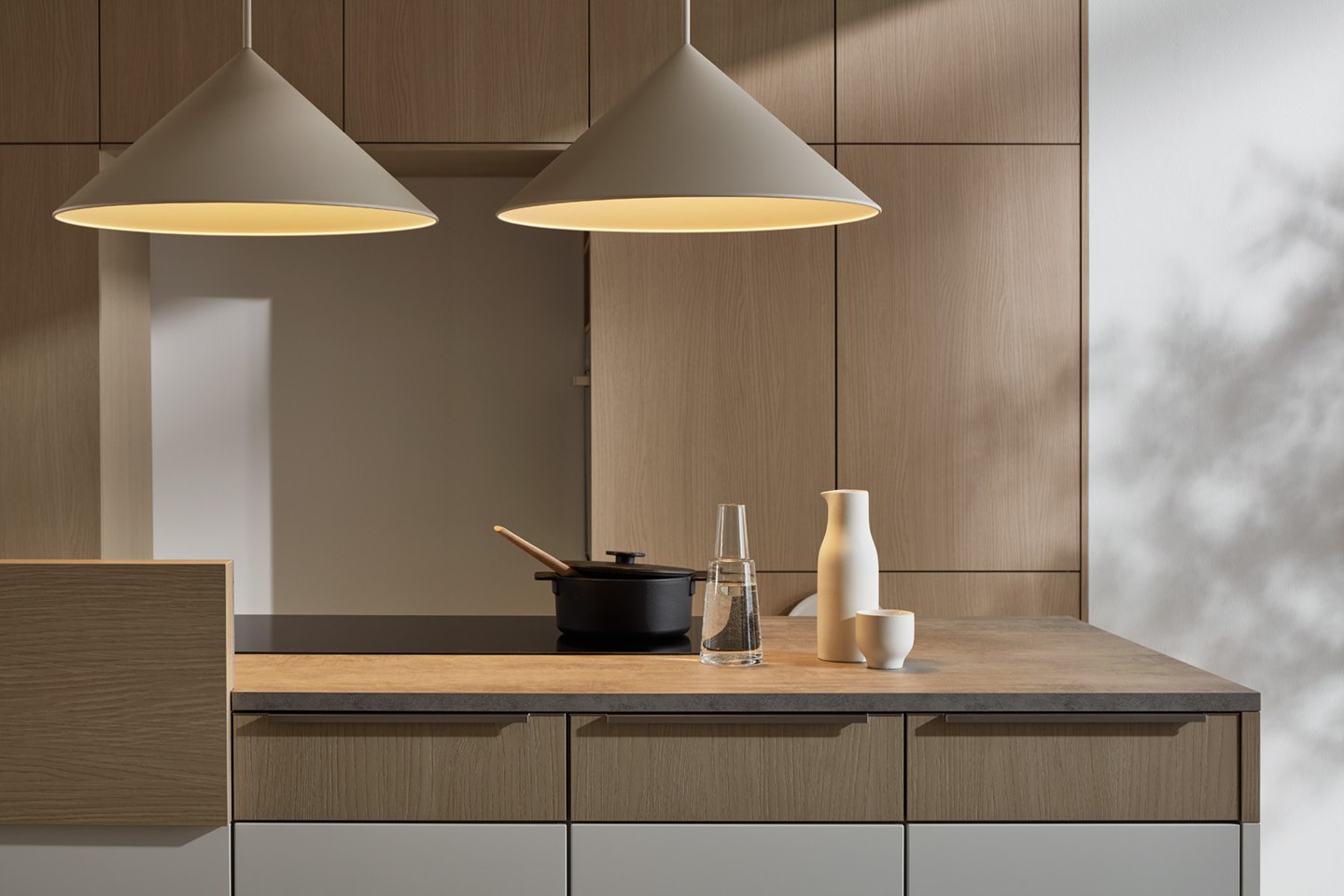 neoLEAF
The authentic timber reproduction of neoLEAF in sand ash brings a natural feel to every kitchen! Authentic in graining and texture, the front creates a feel-good atmosphere in every kitchen.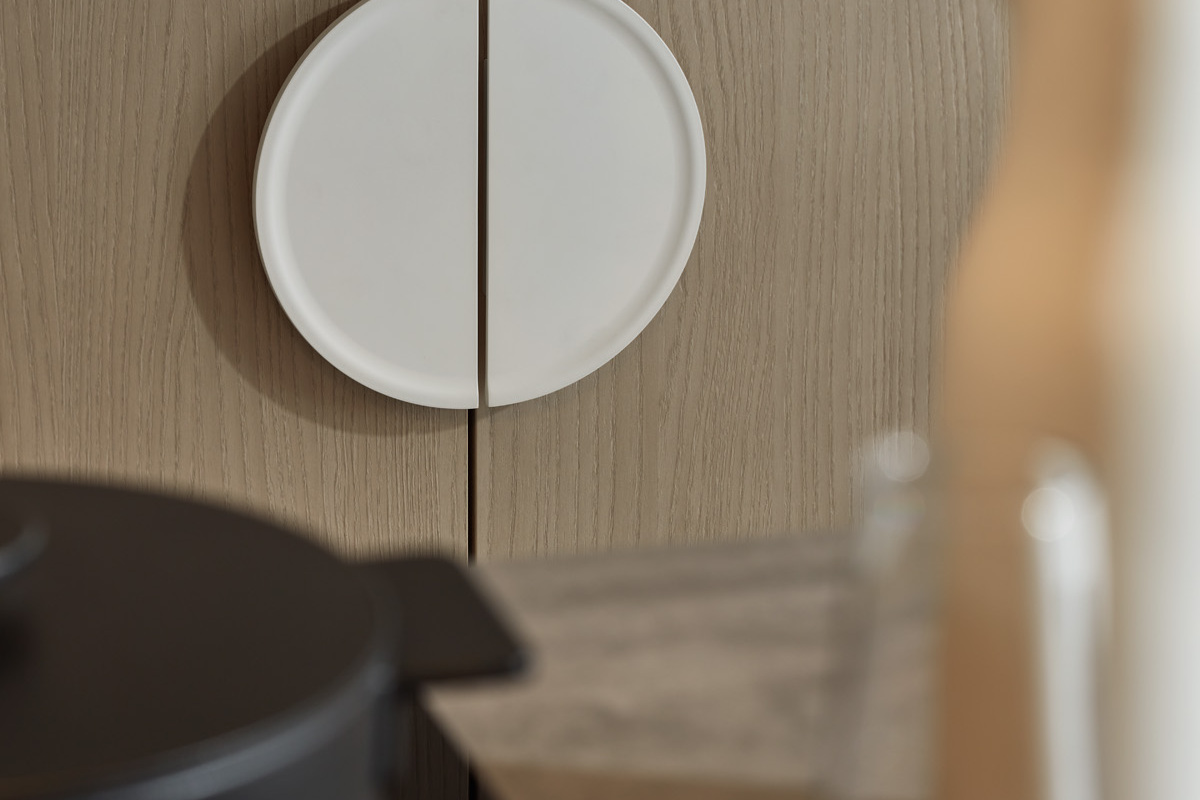 Designer Handle
The stylish, decorative handle is available in white or black mat. In an otherwise handleless kitchen with uninterrupted fronts, the large-surface handle makes a bold, eye-catching statement.