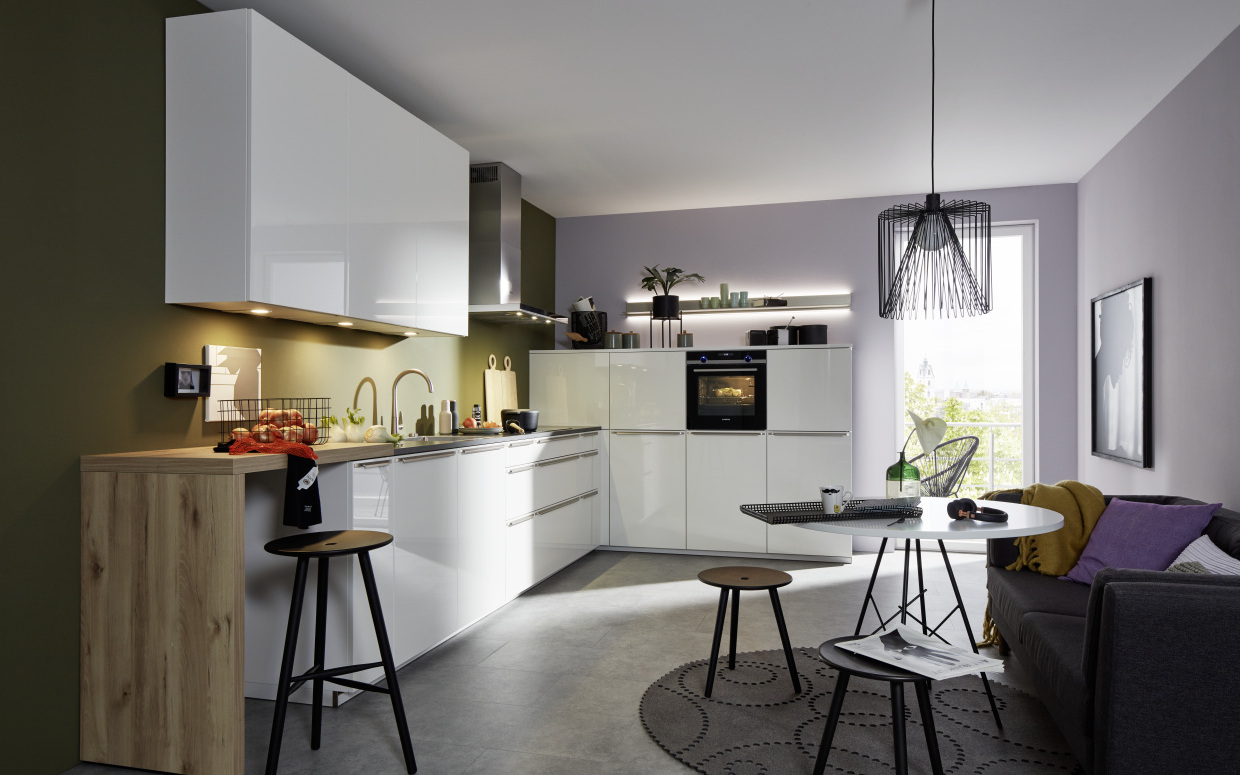 Kitchen ideas
White and open: how inviting kitchens work
As well as your new favourite spot for breakfast and a snack, this kitchen also has straight lines, a clever room concept and details to fall in love with. Light lacquer and beech provide a fabulous contrast.
Take a closer look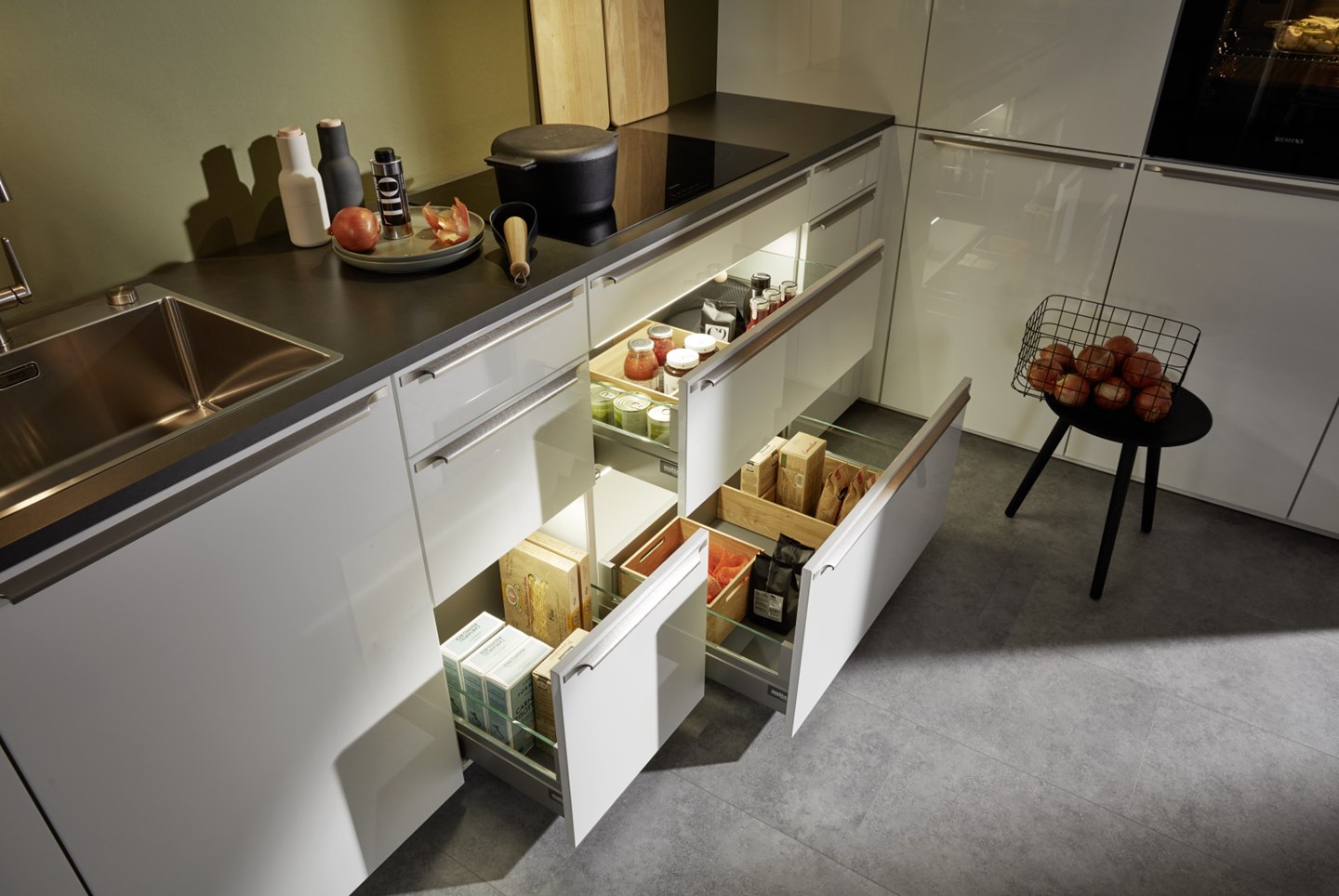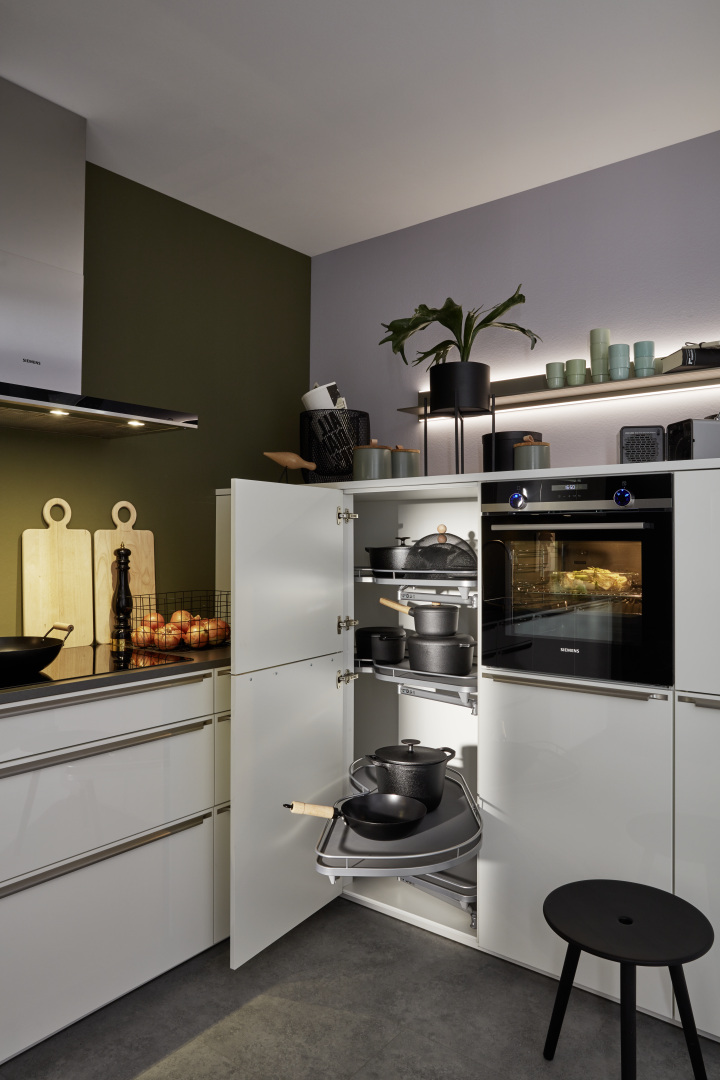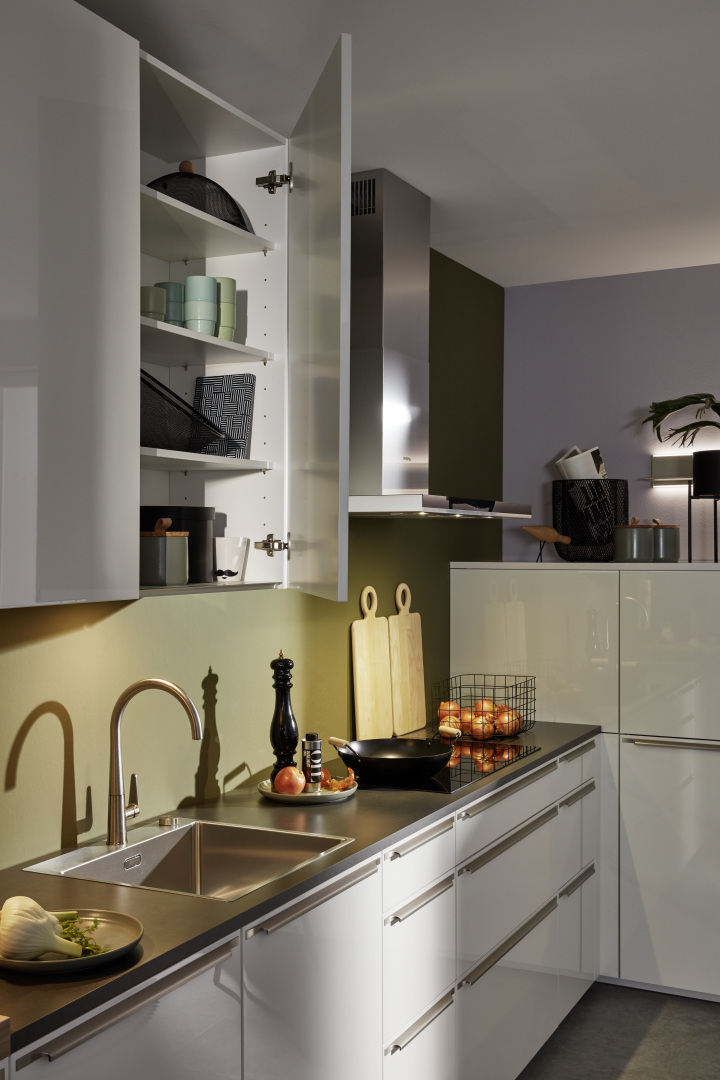 Reasons to love this planning example: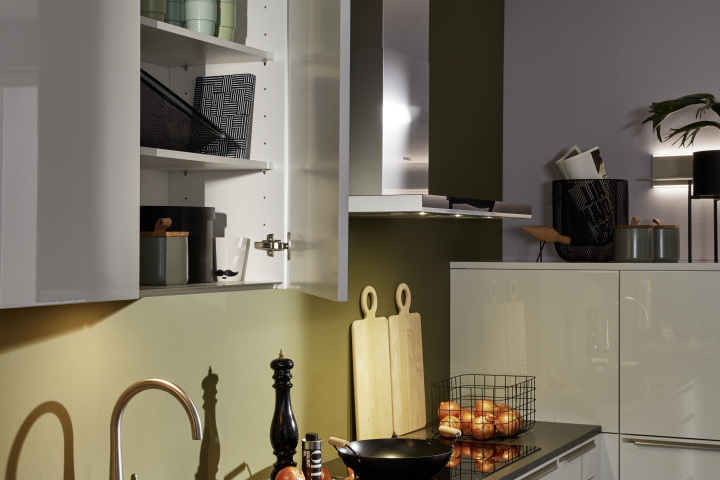 Extra high wall units
Of course, an additional 15 cm is a tremendous space gain. The total of 105 cm also makes a tremendous difference in design terms. They create a narrower effect, and emphasise the vertical.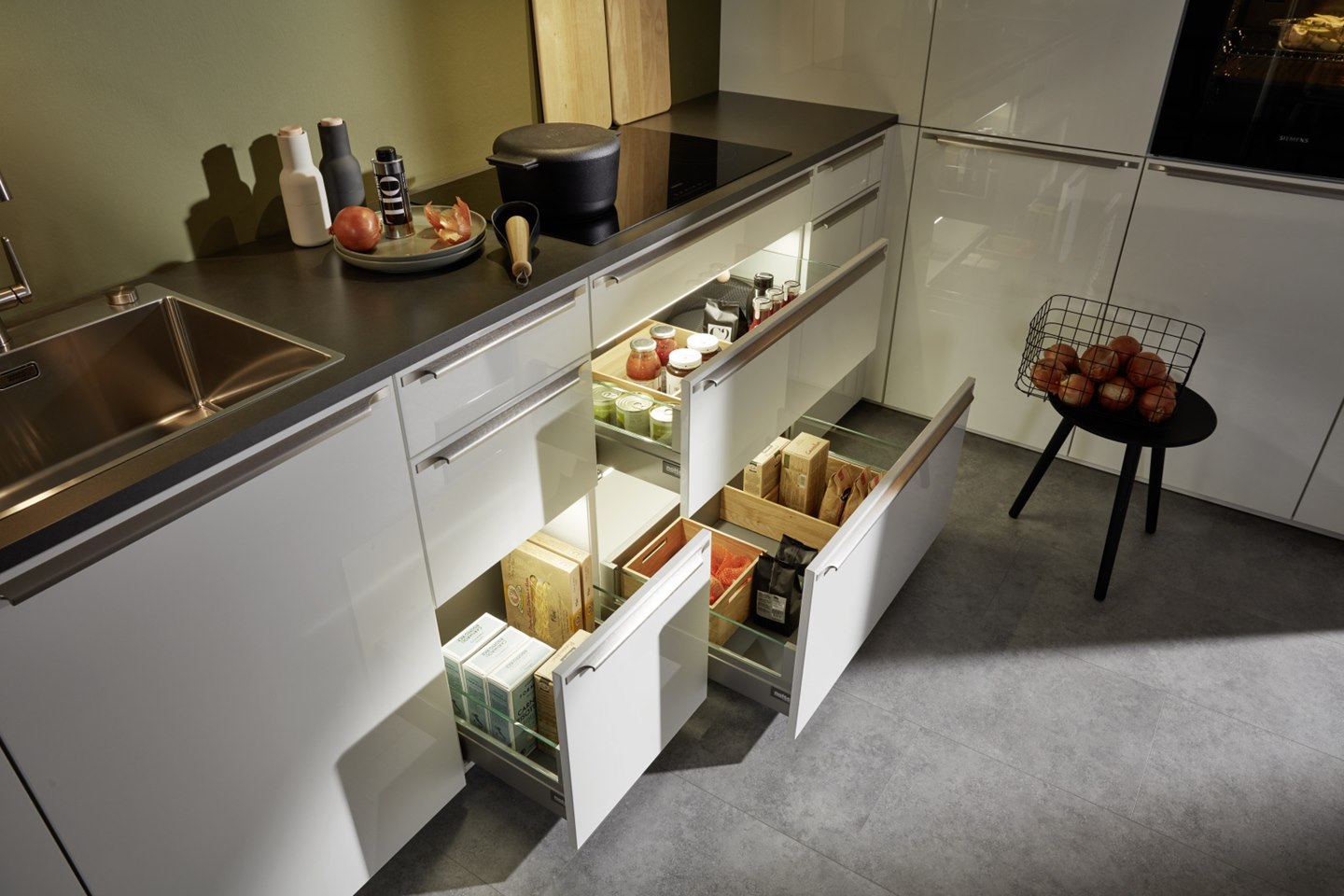 900 mm carcase height used perfectly
There is additional storage space in the large pull-outs. The illuminated interior organisation creates order where there used to be chaos.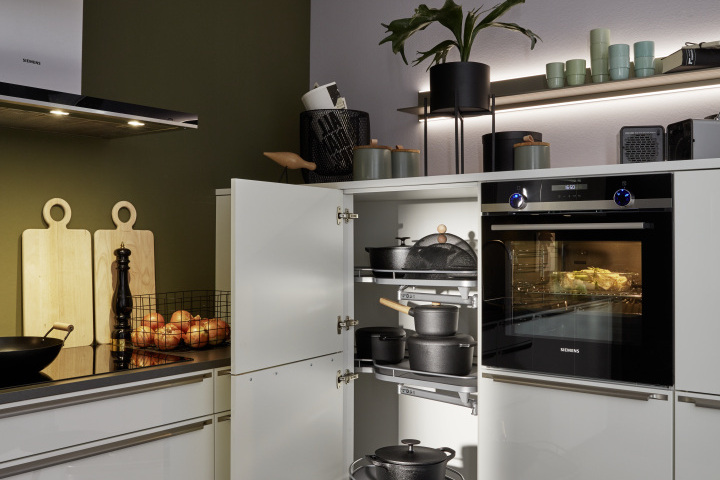 This corner used perfectly
Bulky kitchen utensils such as pots and pans can be stored in the clever pull-out system of the LeMans corner cabinet.