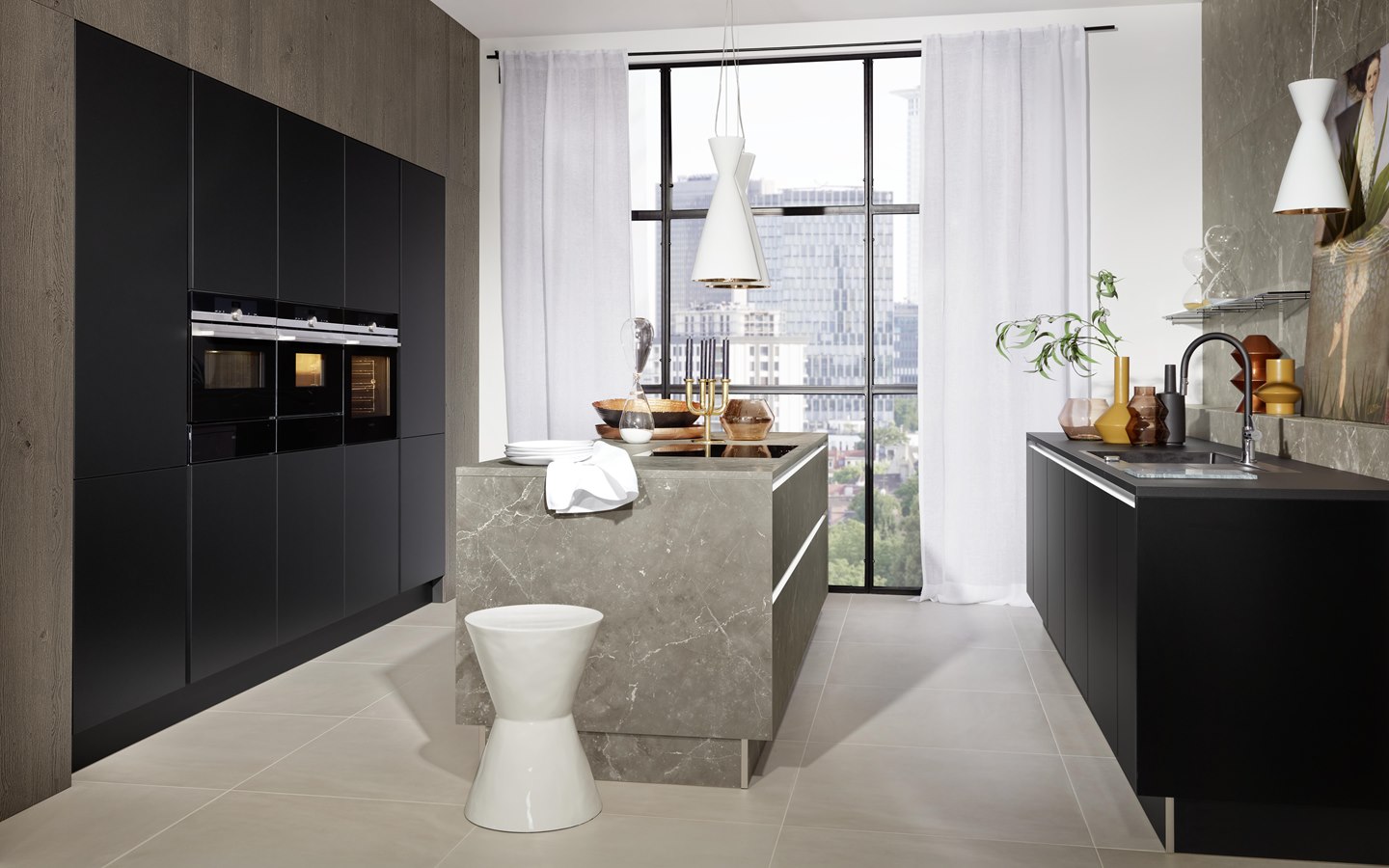 Kitchen ideas
Welcome to the kitchen, marble
Together with mat black, the grey stone effect of the marble will bring elegance into your kitchen, and by dispensing with the classic wall units is both elegant and ideal for everyday use.
Take a closer look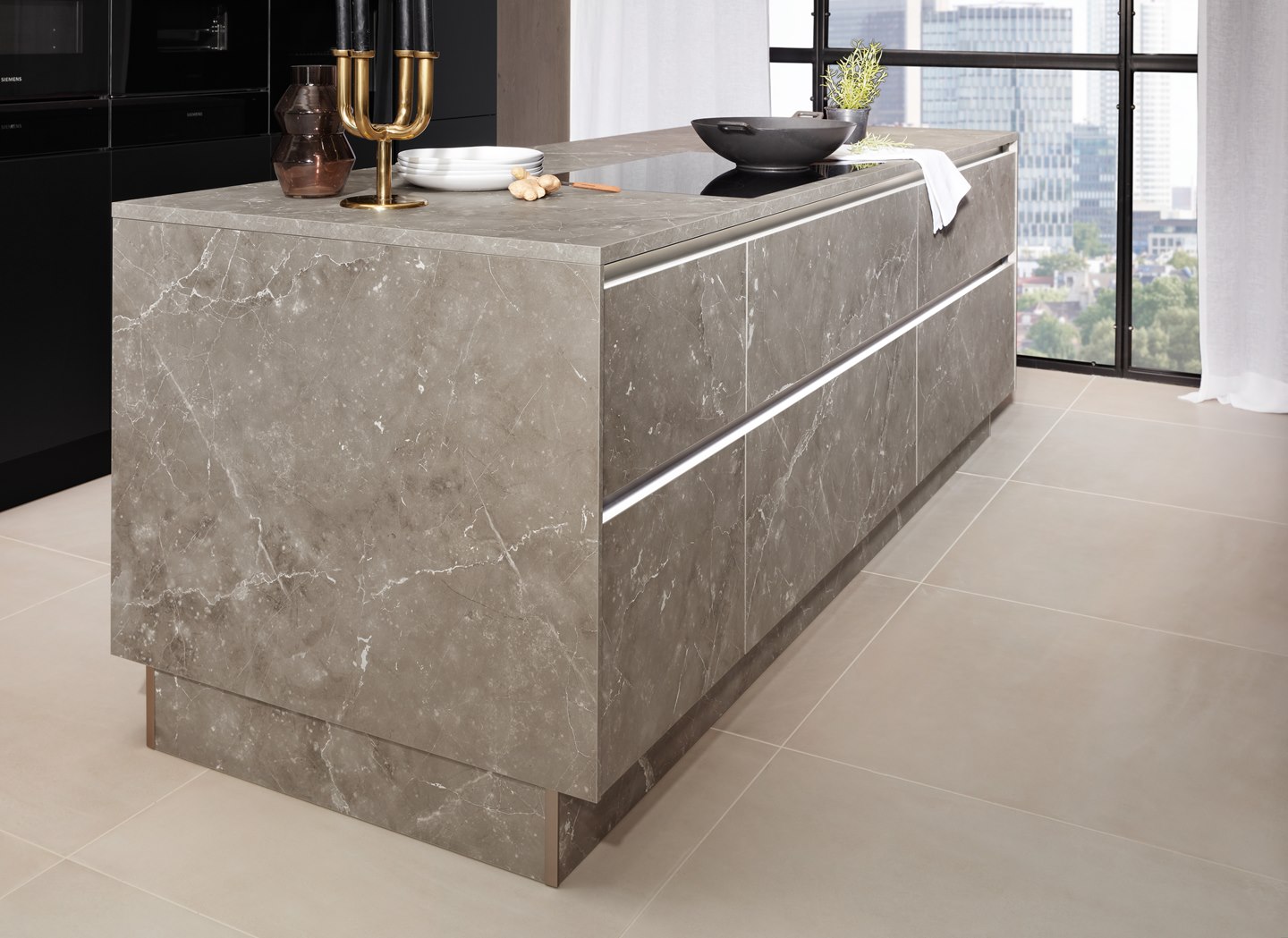 Each home is different
That's why our kitchens aren't ready-made products, but are designed for your individual needs by one of our expert trade partners: The shape, the front, the lighting fixtures and the handles – everything is designed especially for you.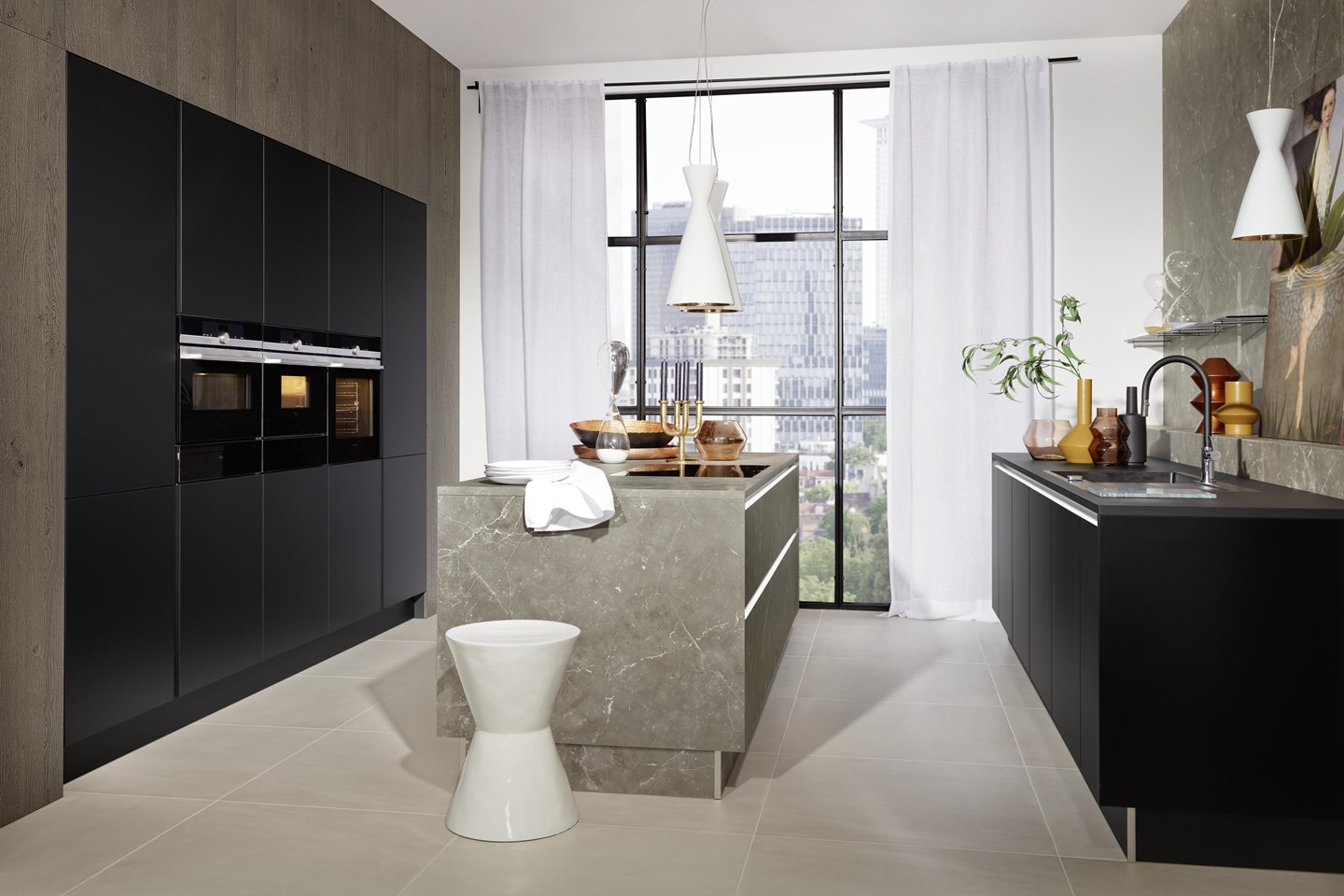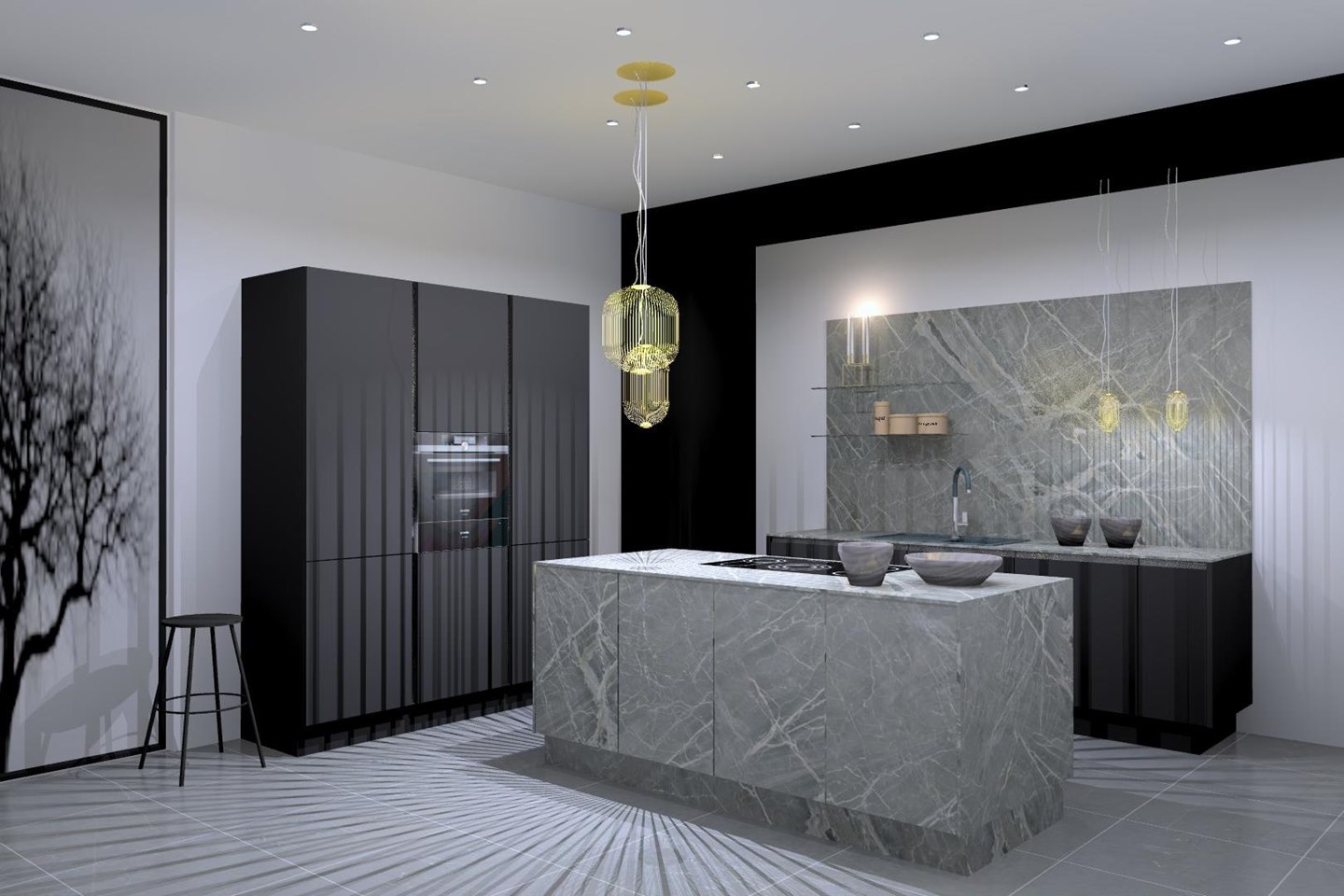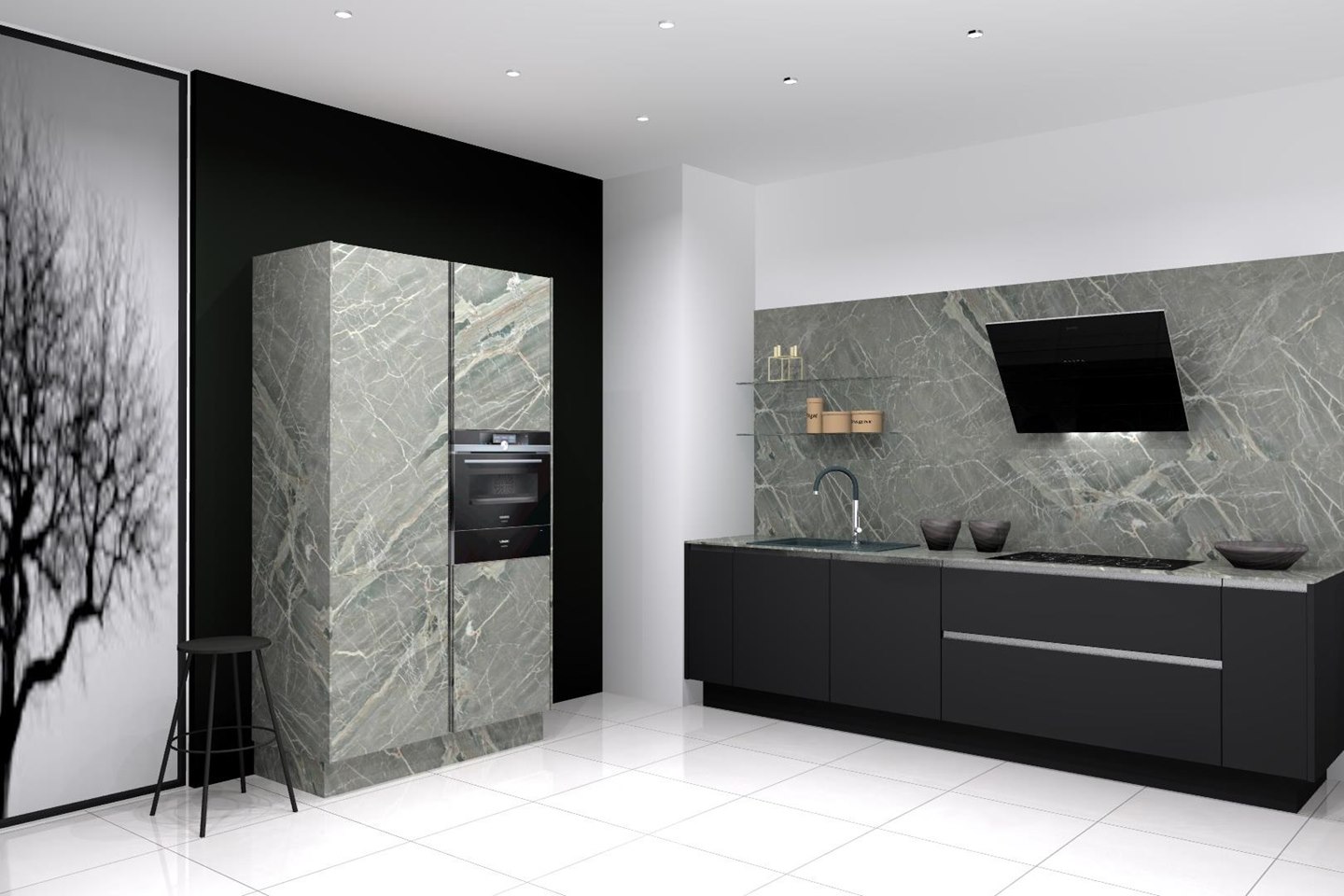 1/3
Reasons to love this planning example: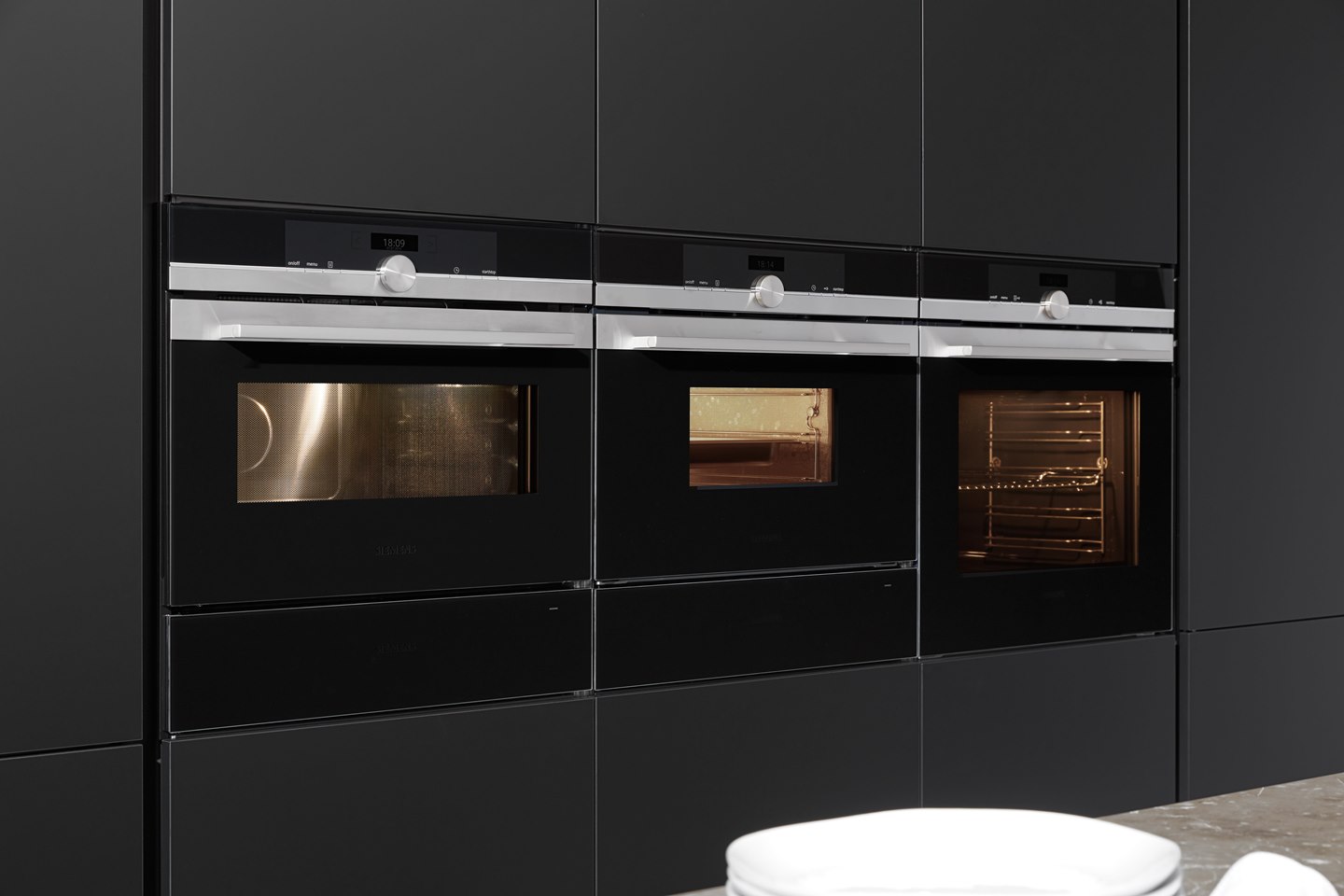 A perfect fit: the electrical appliances
Thanks to our grid system Matrix 150, the electrical appliances fit perfectly in the grid, eliminating the need for a fixed panel.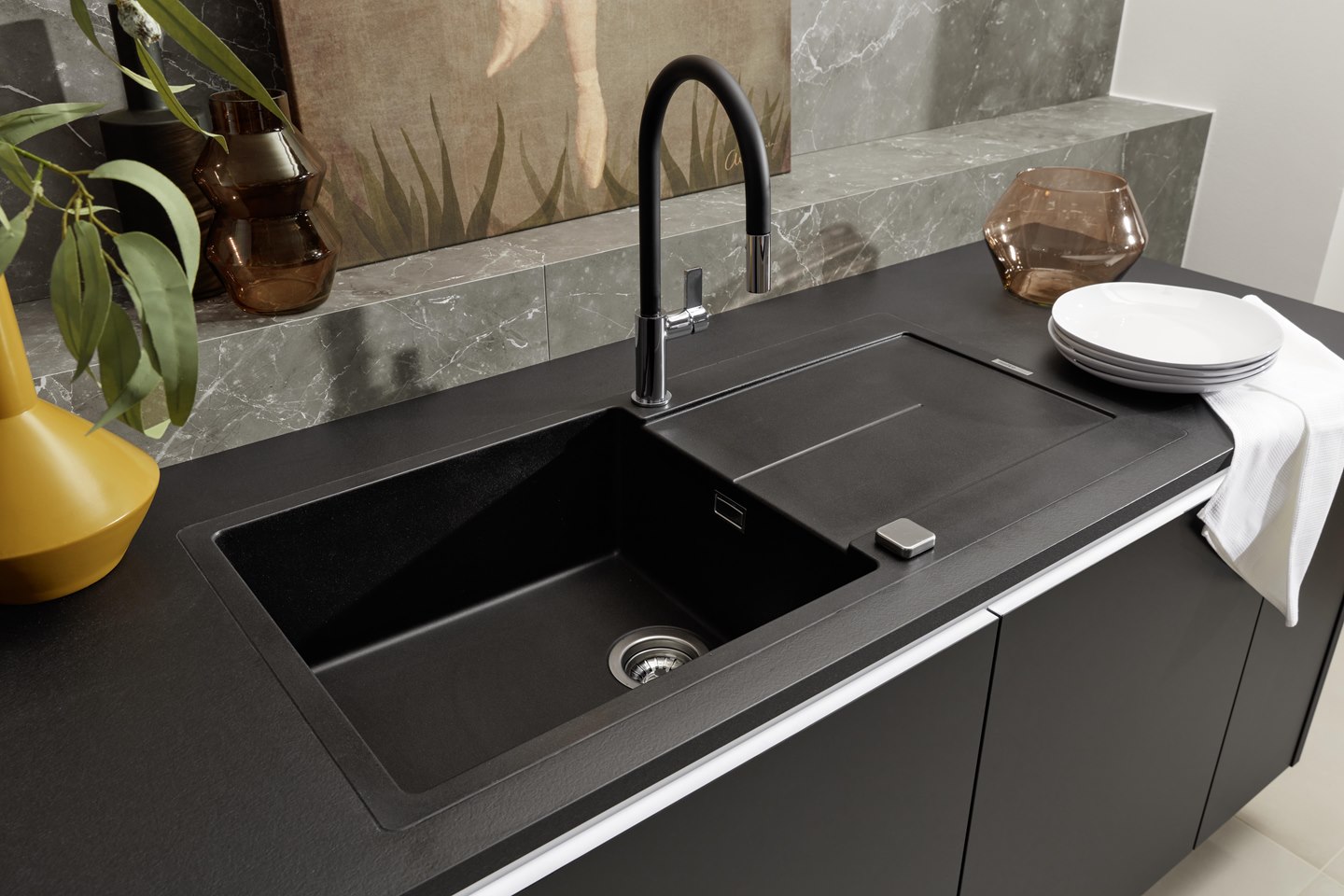 Well integrated: flush-fit sink
How elegant can a sink be? This granite sink is flush fit into the worktop, and blends beautifully with the design.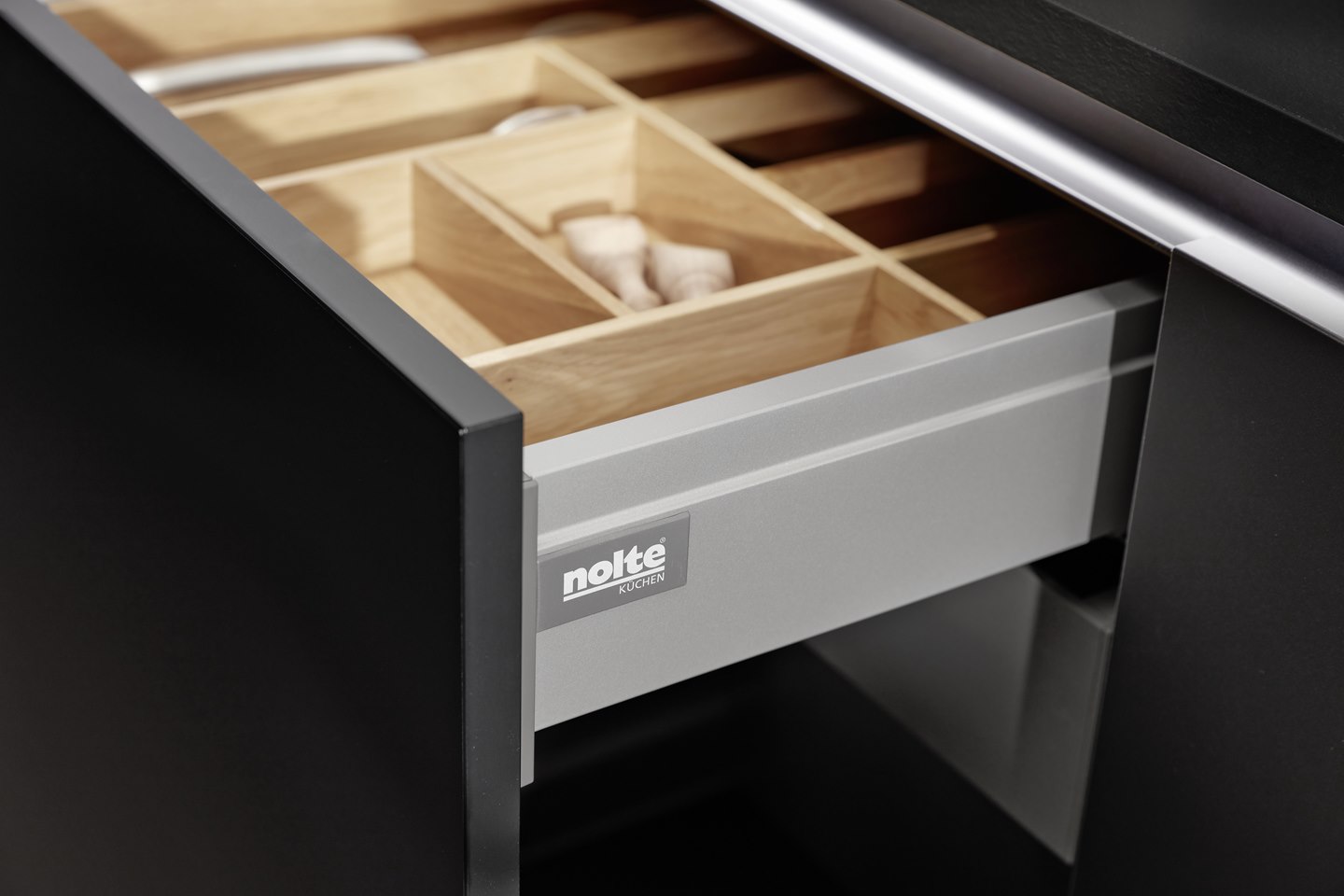 Tailor-made order
Create order with the interior organisation in real wood - individually combined, and tailored to your requirements.