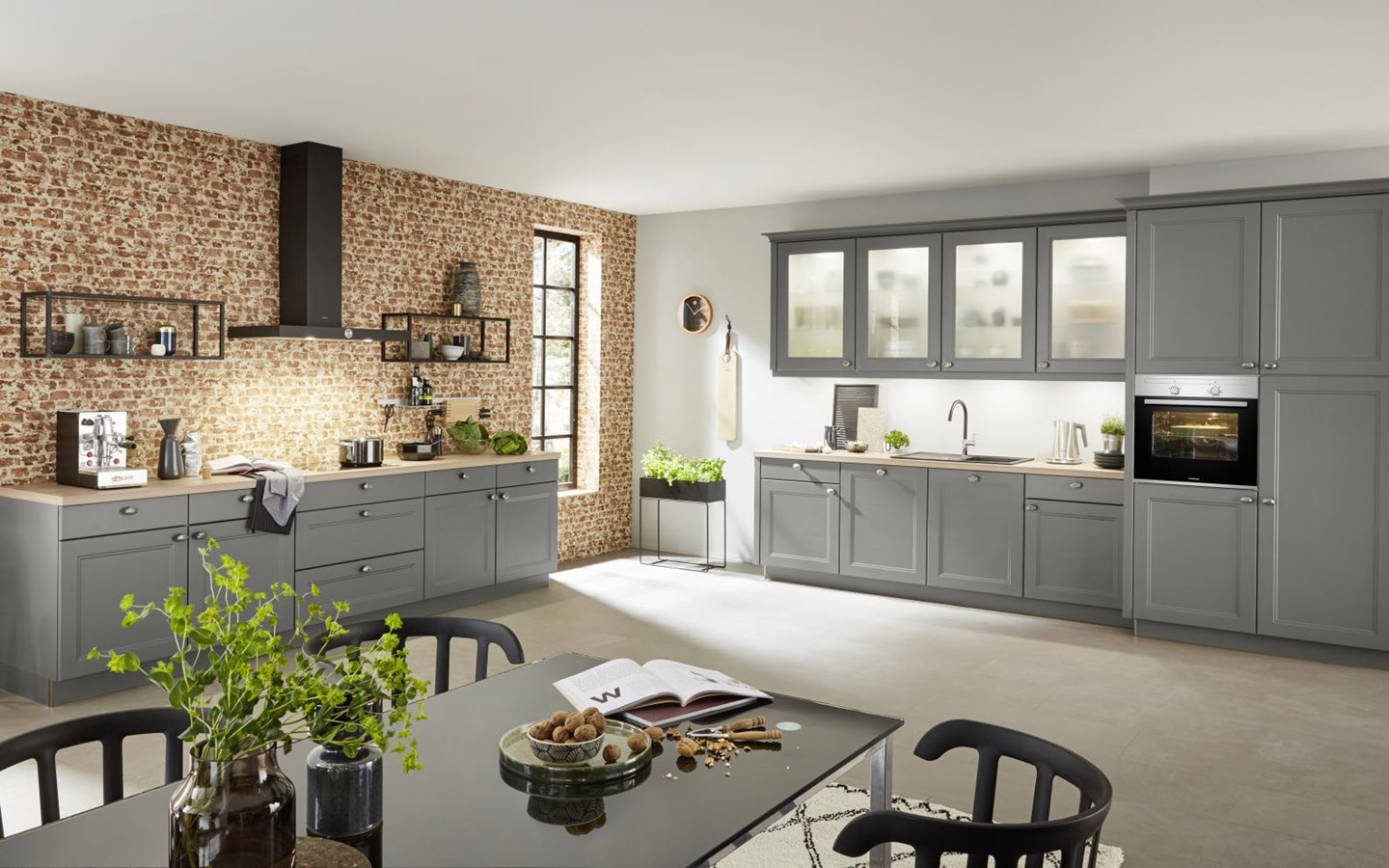 Kitchen ideas
Your dream kitchen in grey with an oak worktop
Two grey kitchenettes with clever lighting fixtures form the heart of this unique kitchen. And thanks to framed fronts and conveniently positioned appliances, your kitchen will leave nothing to be desired.
Reasons to love this planning example: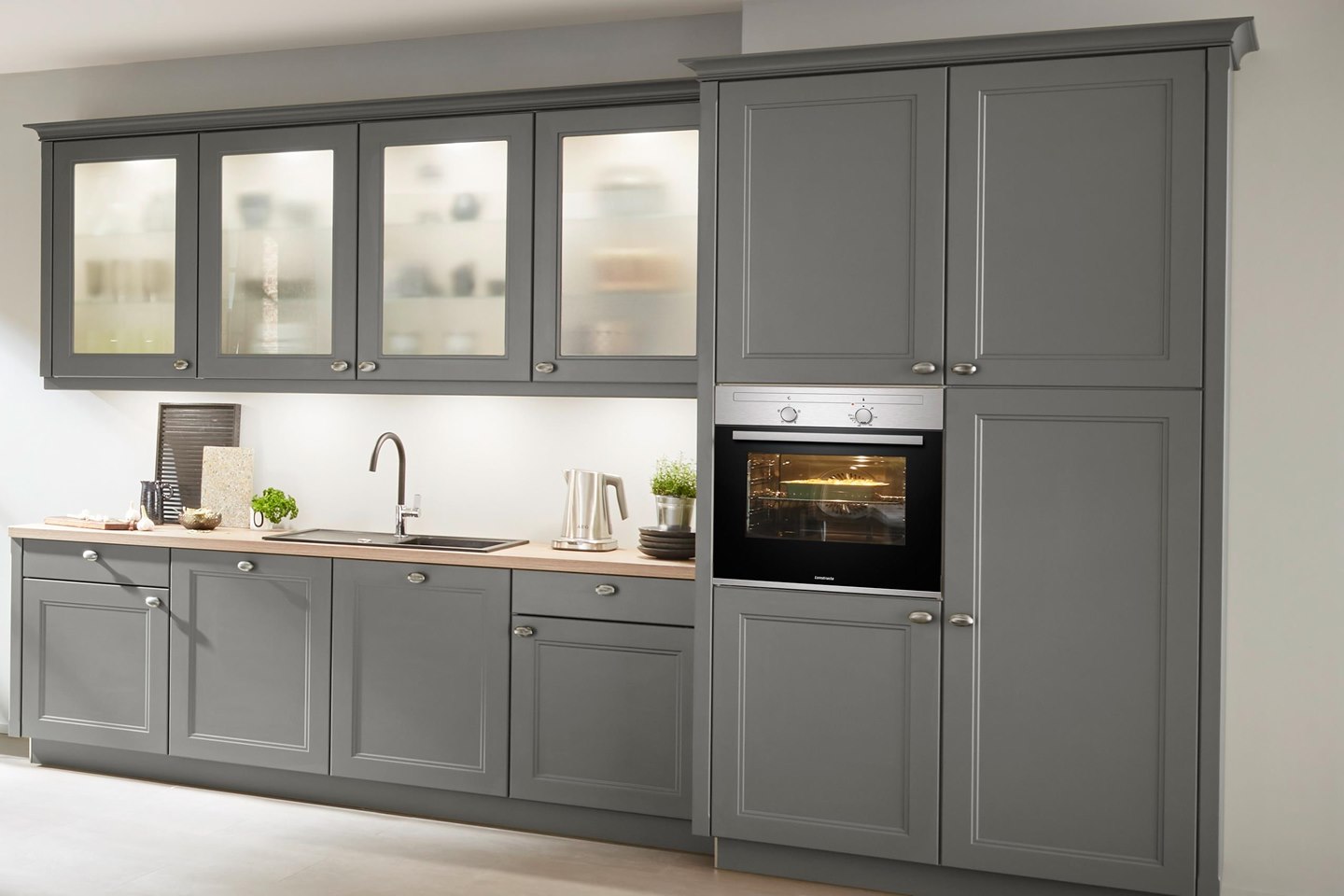 Ergonomic baking
The oven is installed so that you can see everything happening inside it. And not just that: Its eye-level position is gentle to your back.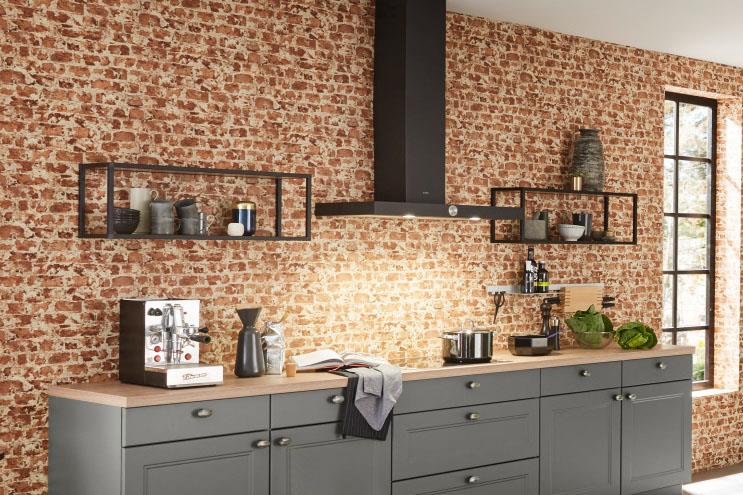 Shelves in industrial look
This open, minimalist design with black wall-mounted shelves in an industrial look will give just the right touch of light-heartedness to your kitchen.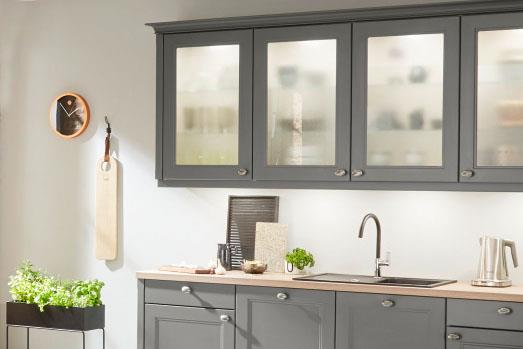 Illuminated glass cabinets
The interior lighting of the top units has a dual advantage: It goes without saying that it makes finding things in your cabinets much easier. But it also creates a special mood and base lighting.