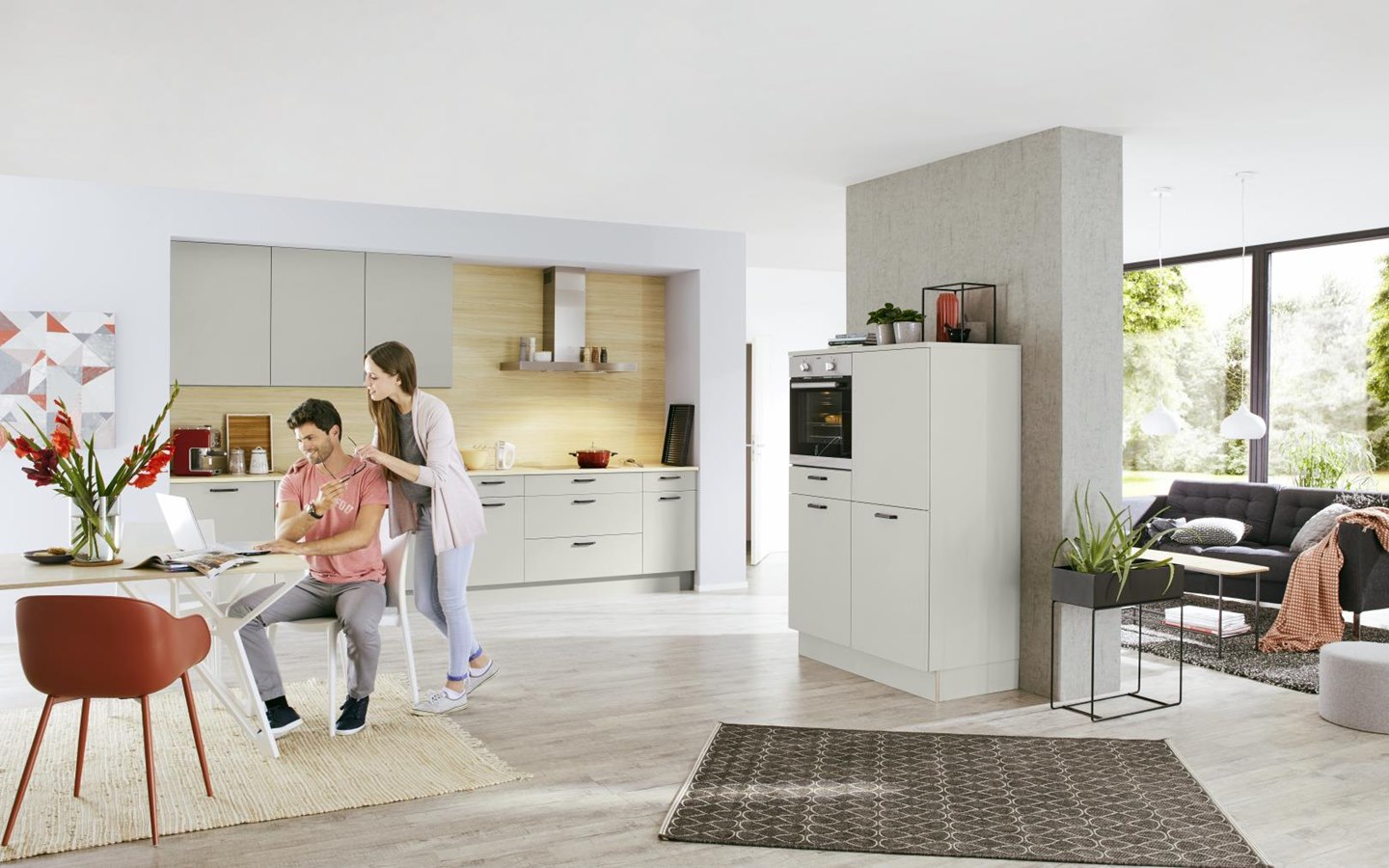 Kitchen ideas
Your open-plan kitchen - A favourite space that's always in sight!
Cooking, eating, chatting, relaxing or as we call it: living The times in which the kitchen was strictly separate from the living room are long gone. Instead, we have created a favourite place in which the whole family can congregate.
Reasons to love this planning example: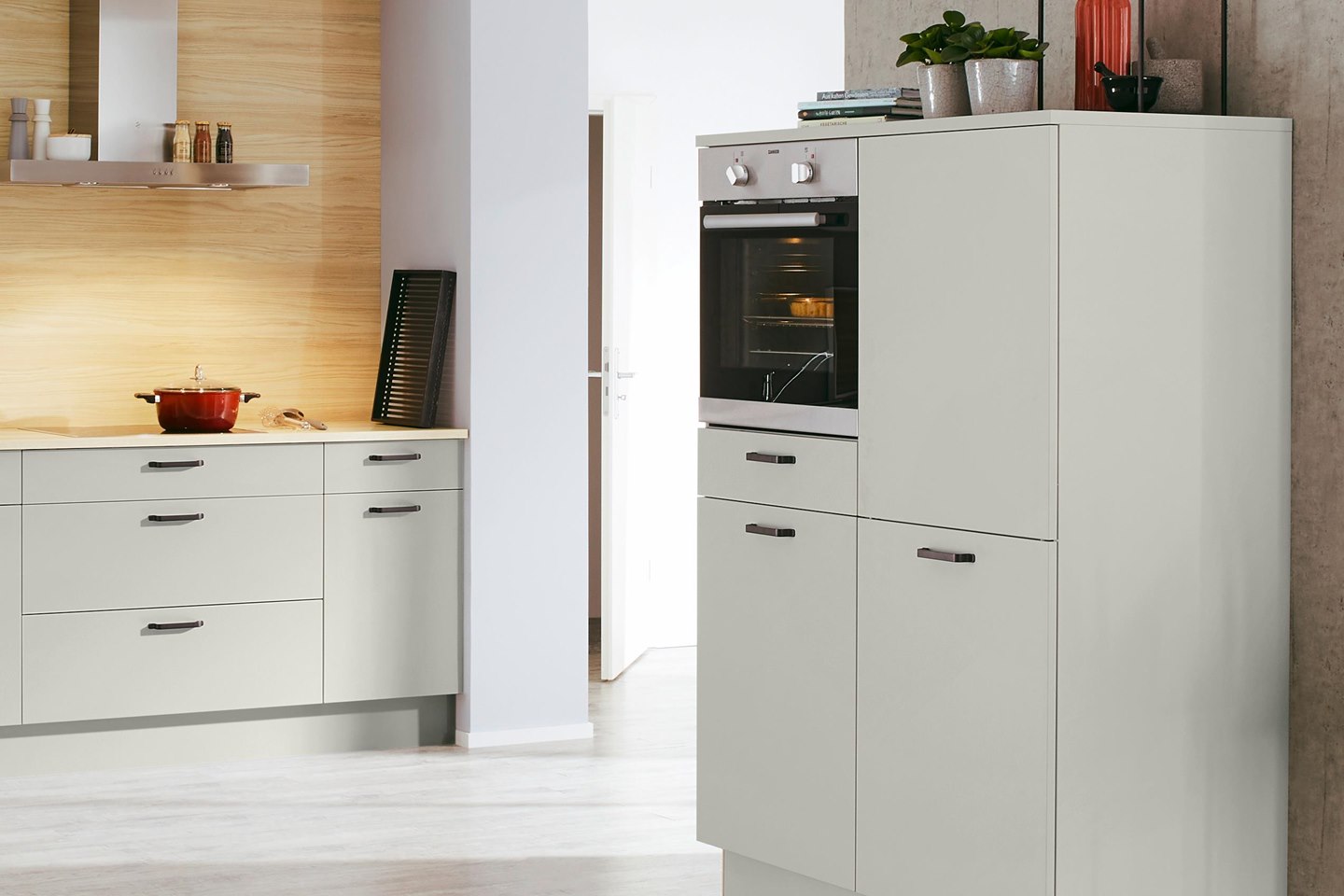 Practical modular design
The kitchen's modular design gives it a relaxed, wide-open look and distributes it subtly across the room.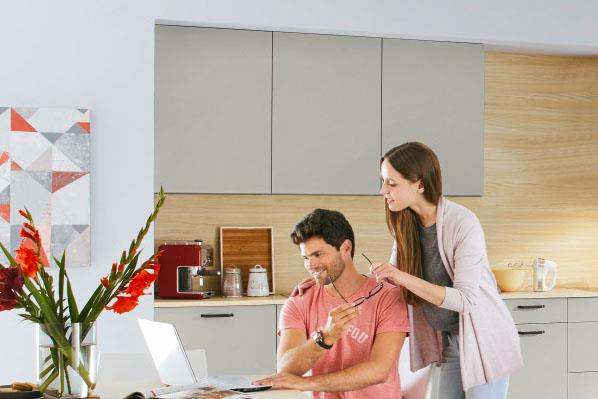 Making perfect use of high ceilings
You've got to have high hopes for your kitchen: Wall units reaching the ceiling make perfect use of the space above your kitchenette.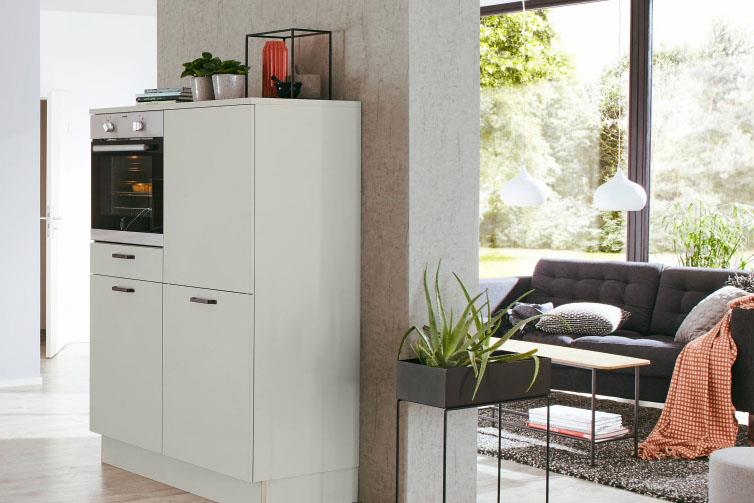 Baking at eye level
This design puts an end to the hassle of bending down. The oven is installed at an ergonomic height to ensure that you can see everything at a glance.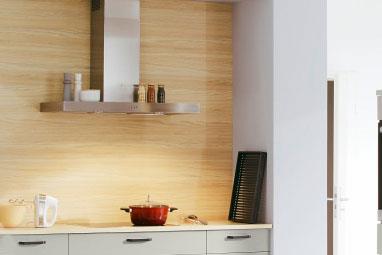 Warm, cosy wood
The combination of natural wood colours gives this kitchen a warm tone that creates a lovely living space.