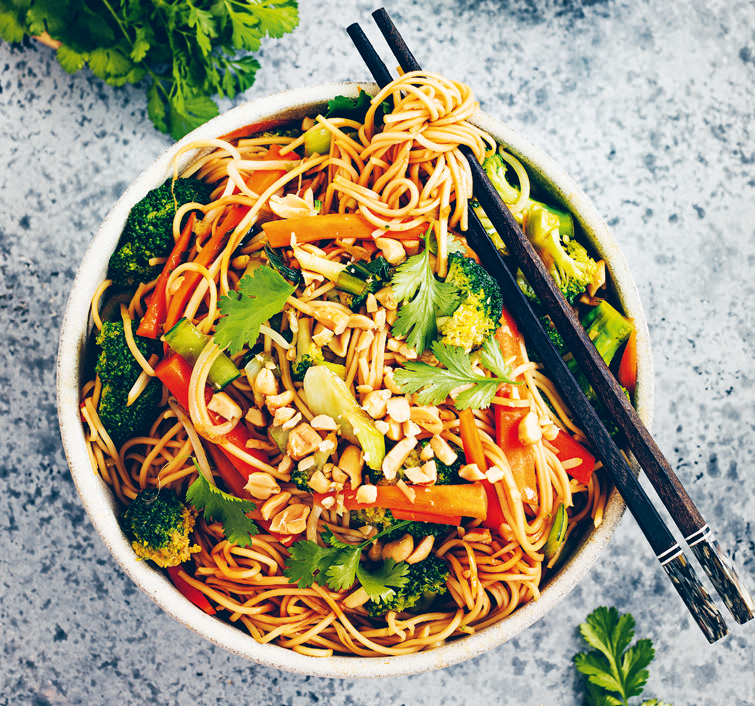 Recipes
Chinese stir-fried noodles
Did you know that China is considered the second home of pasta and that pasta has a history there that is over 1700 years old?
For the recipe you need:
350g Chinese noodles (or mi goreng noodles)
salt
1 spring onion
1 pak choi
3 carrots
300g broccoli
2 tbsp sesame oil
250ml vegetable stock
8 tbsp soy sauce
2 tsp maple syrup
2 tsp cornflour
1 tsp fish sauce (organic)
50g mung bean sprouts
4 tbsp salted, roasted peanuts
1 tbsp chopped fresh coriander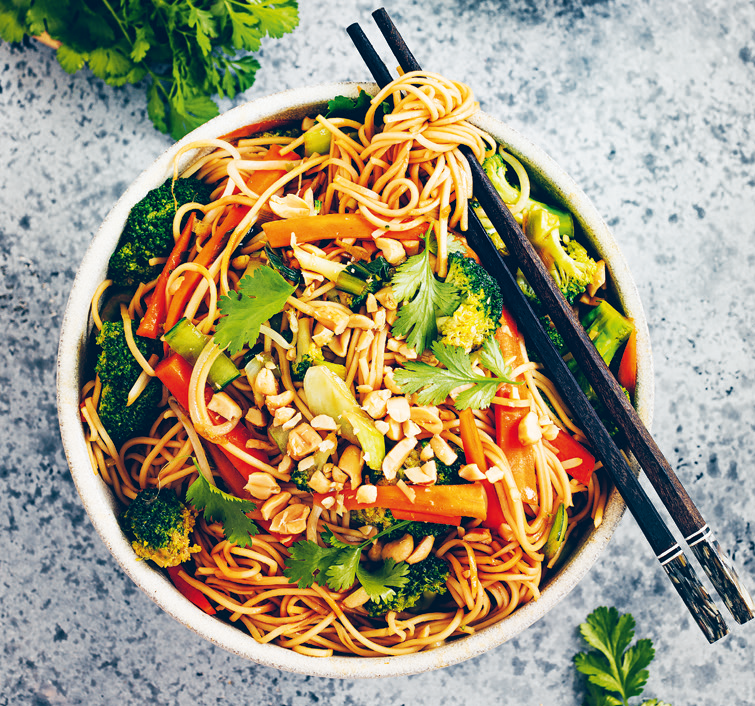 Preparation:
Cook the noodles in salted water according to packet instructions until firm to the bite. Drain, rinse under cold water and set aside.
Wash and trim the spring onion, then cut it into thin rings. Wash the pak choi and the carrots, cut into thin slices. Wash the broccoli and divide it into florets. Heat the sesame oil in a wok and fry the spring onions. Add the prepared vegetables and fry for 5–7 minutes. Add the vegetable stock, cover and simmer for 5 minutes.
In a small bowl, stir together the soy sauce, maple syrup, cornflour and fish sauce. Add the sauce to the vegetables and briefly bring to a boil. Add the beansprouts and the noodles and stir to combine.
Divide between four bowls. Chop the peanuts and sprinkle on top with the coriander. Adjust the seasoning with soy sauce, if you like.
We wish you a lot of fun making it!