For the recipe you need:
1 onion
1 piece fresh ginger (about 2cm)
2 tbsp vegetable oil
2 large tins cannellini beans (480g drained weight)
800g chopped tomatoes
4 tbsp cider vinegar
salt
4 cloves
4 bay leaves
2 pinches cayenne pepper
4 tbsp dark maple syrup
Plus small, ovenproof dish
oil for the dish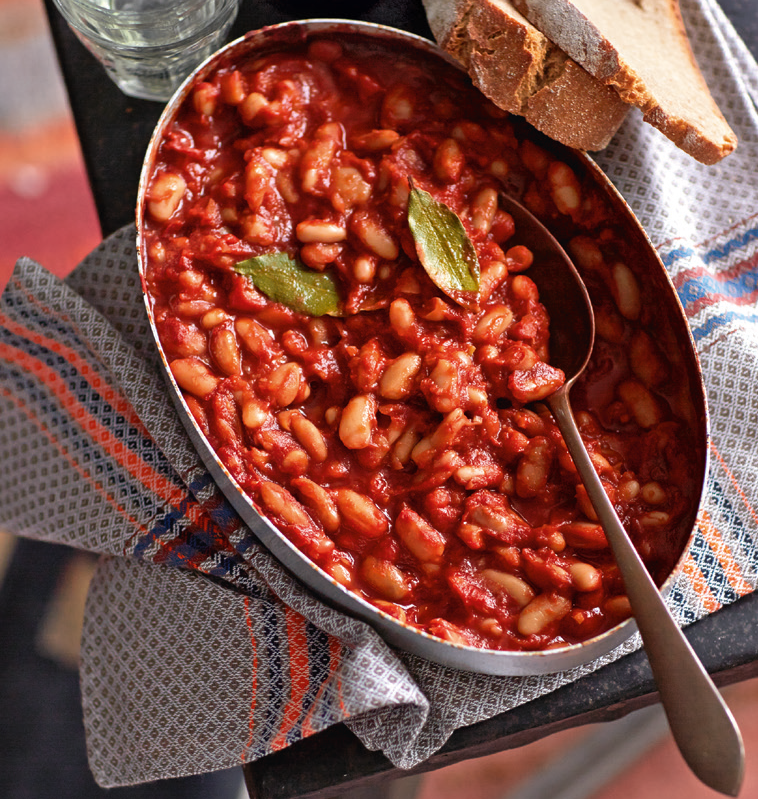 Preparation:
Preheat the oven to 180°C. Peel and finely chop the onion and the ginger.
Heat the oil in a medium-sized saucepan, add the onion and ginger and sauté over low heat for about 3 minutes.
Drain the beans in a sieve and add to the saucepan together with the tomatoes, vinegar and spices. Stir in the syrup and bring to a boil.
Grease the dish and add the contents of the saucepan. Bake the beans for about 1 hour in the oven and serve hot.
We wish you a lot of fun making them!