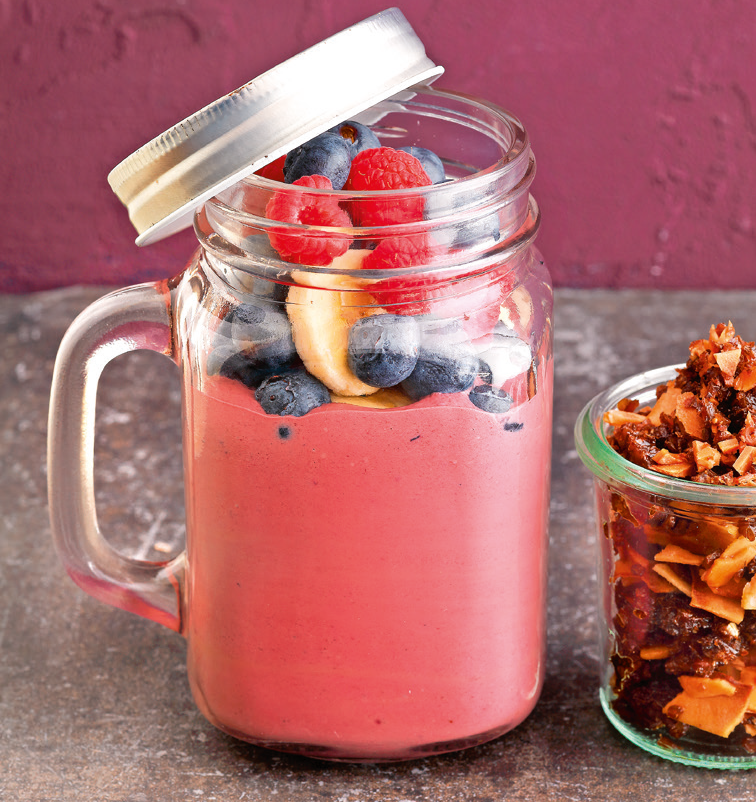 Recipes
Berry bowl with pumpernickel granola
Enjoy the summer with a delicious bowl of a variety of different berries! And a popular German type of bread as a special highlight.
For the recipe you need:
2 slices pumpernickel
8 tbsp coconut chips
4 tbsp maple syrup
4 large bananas
500g blueberries
100g raspberries
400ml coconut and almond drink
4 tbsp açai berry powder (optional)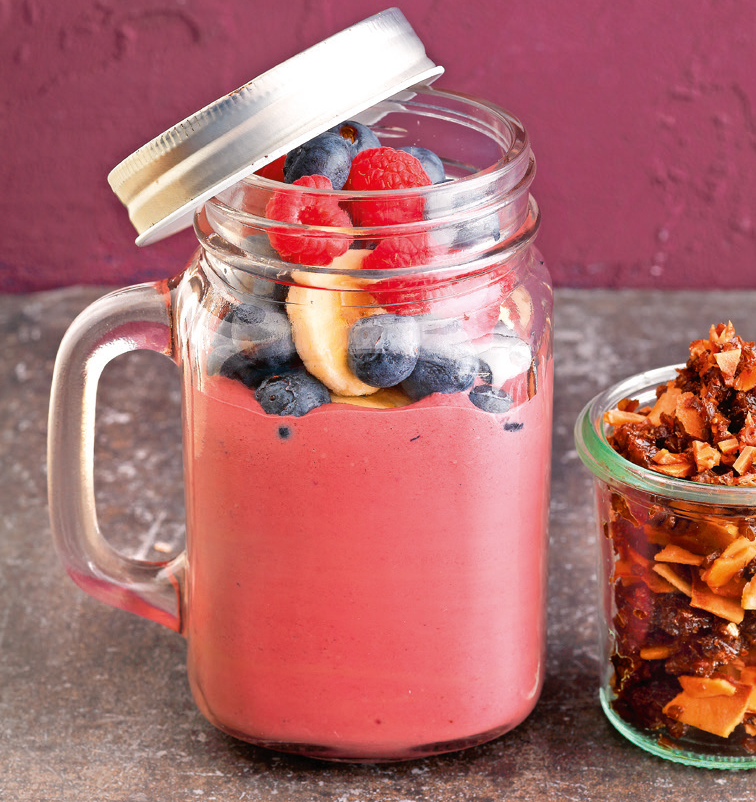 Preparation:
Crumble the pumpernickel into small pieces and toast them in a frying pan without fat over medium to high heat for 5–8 minutes, stirring occasionally, until they are crisp. Reduce the heat, add the coconut chips and toast until they are lightly browned. Pour in the maple syrup and combine well. Leave the pumpernickel granola to cool.
Peel the bananas, chop two into chunks and thinly slice the others. Separately, rinse and drain the blueberries and raspberries. Put the banana chunks into a tall mixing jug together with 200g blueberries, the coconut and almond drink and the açai berry powder, if liked. Purée everything to a firm, blancmange-like smoothie.
Divide the smoothie between four jars. Arrange the banana slices, the remaining blueberries and the raspberries on top. Seal the jars and chill in the fridge. Take out about 1 hour before serving to get to room temperature. Sprinkle the granola over the berry bowls and eat directly from the jars.
We wish you a lot of fun making them!