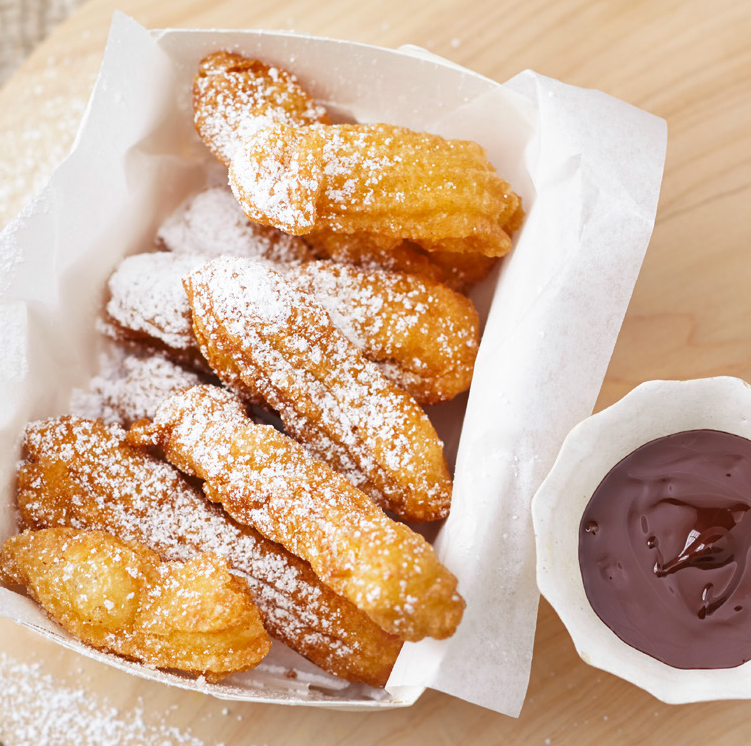 Recipes
Churros with chocolate dip
The sweet national dish of the Spaniards is a must for all dessert fans!
For the recipe you need:
40g butter
a pinch of salt
200g plain flour
3 large eggs
750ml vegetable oil for deepfrying (e.g. sunflower oil)
300g dark chocolate (at least 60% cocoa solids)
icing sugar for dusting
Plus 1 piping bag fitted with a star nozzle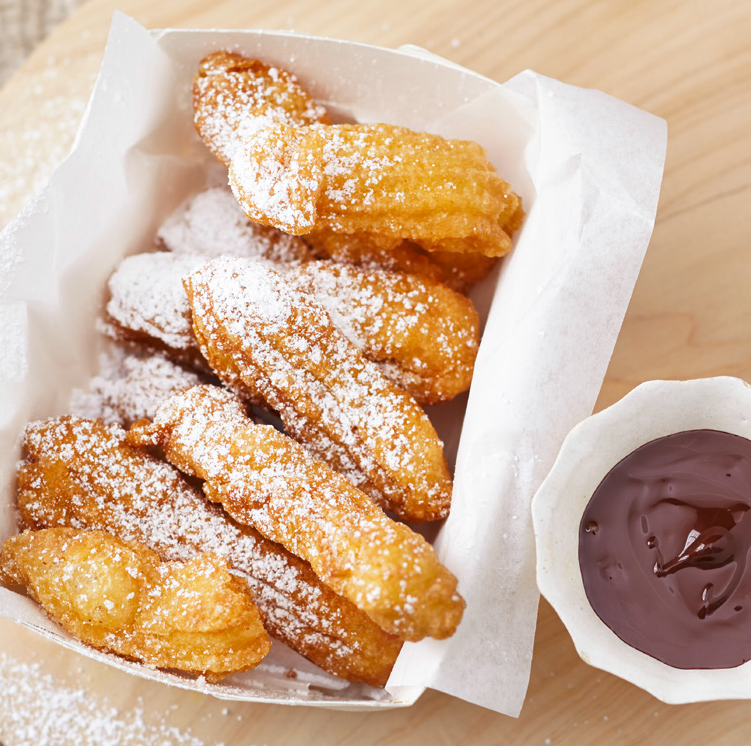 Preparation:
To make the choux pastry, bring 250ml water to the boil in a saucepan with the butter and salt. Add the flour and beat with a wooden spoon until the dough comes away from the sides of the pan and forms a ball. Remove the pan from the heat, then add the eggs, one at a time, and beat them into the dough. Set aside.
For deep-frying, heat the vegetable oil in a saucepan (it is hot enough when bubbles form on a wooden spoon inserted into the oil). Meanwhile roughly chop the chocolate with a knife, then melt it in a metal bowl set over a saucepan of hot water.
Fill a piping bag with star nozzle with the choux pastry and pipe 5–8 cm long strips into the hot oil. Deep-fry the churros all over for about 1 minute until golden brown, turning them frequently with a slotted spoon. Take out the churros and drain on kitchen paper. Put the chocolate into small bowls. Dust the churros with icing sugar and serve immediately with the chocolate.
We wish you a lot of fun making them!