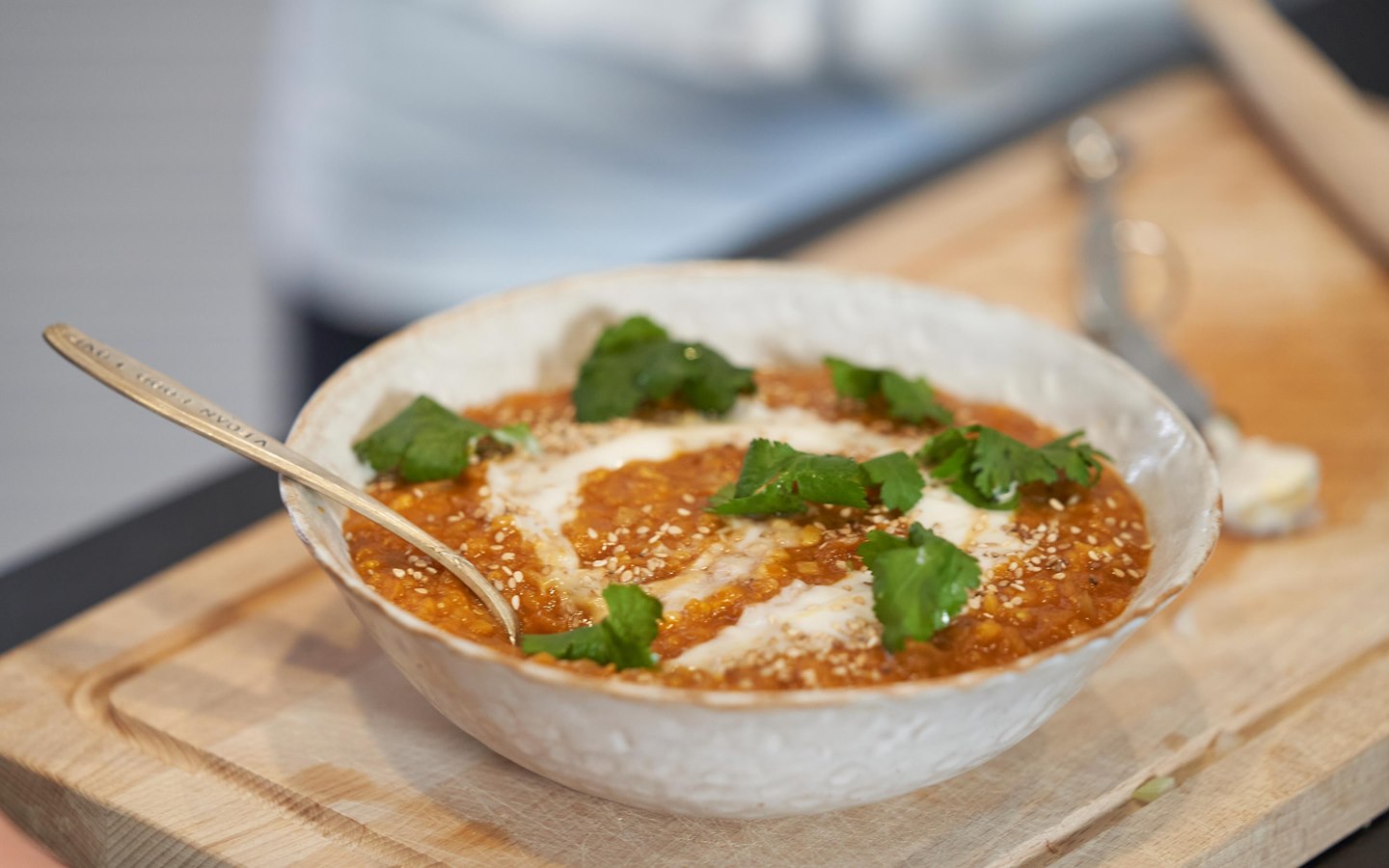 Recipes
Red Lentil Dahl (Easy Indian Recipe) by Bianca Zapatka
This Easy Indian Red Lentil Dahl recipe is a must-try if your're looking for a flavourful curry, soup or stew dish. that's vegan and protein-rich. It's delicious, healthy and one of the best lentil dishes to warm you up in winter or for cold weather.
For the recipe you need:
1-2 tbsp coconut oil or other neutral oil for frying)
2 onions chopped
4 garlic cloves minced
2 tsp ginger minced or more to taste
1 tsp turmeric
1 tsp coriander
1 tsp cumin
1 tsp red paprika powder
1 tsp garam masala or other curry powder to taste
1 ⅔ cups dry red lentils
3 ¼ cups vegetable broth
1 cup coconut milk
1 cup strained tomatoes or chopped tomatoes, optional
salt and pepper to taste
2 tsp coconut sugar or to taste
2-3 tbsp lime or lemon juice or to taste
to serve
4-6 tbsp non-dairy yogurt
fresh parsley (or coriander)
sesame seeds
rice cooked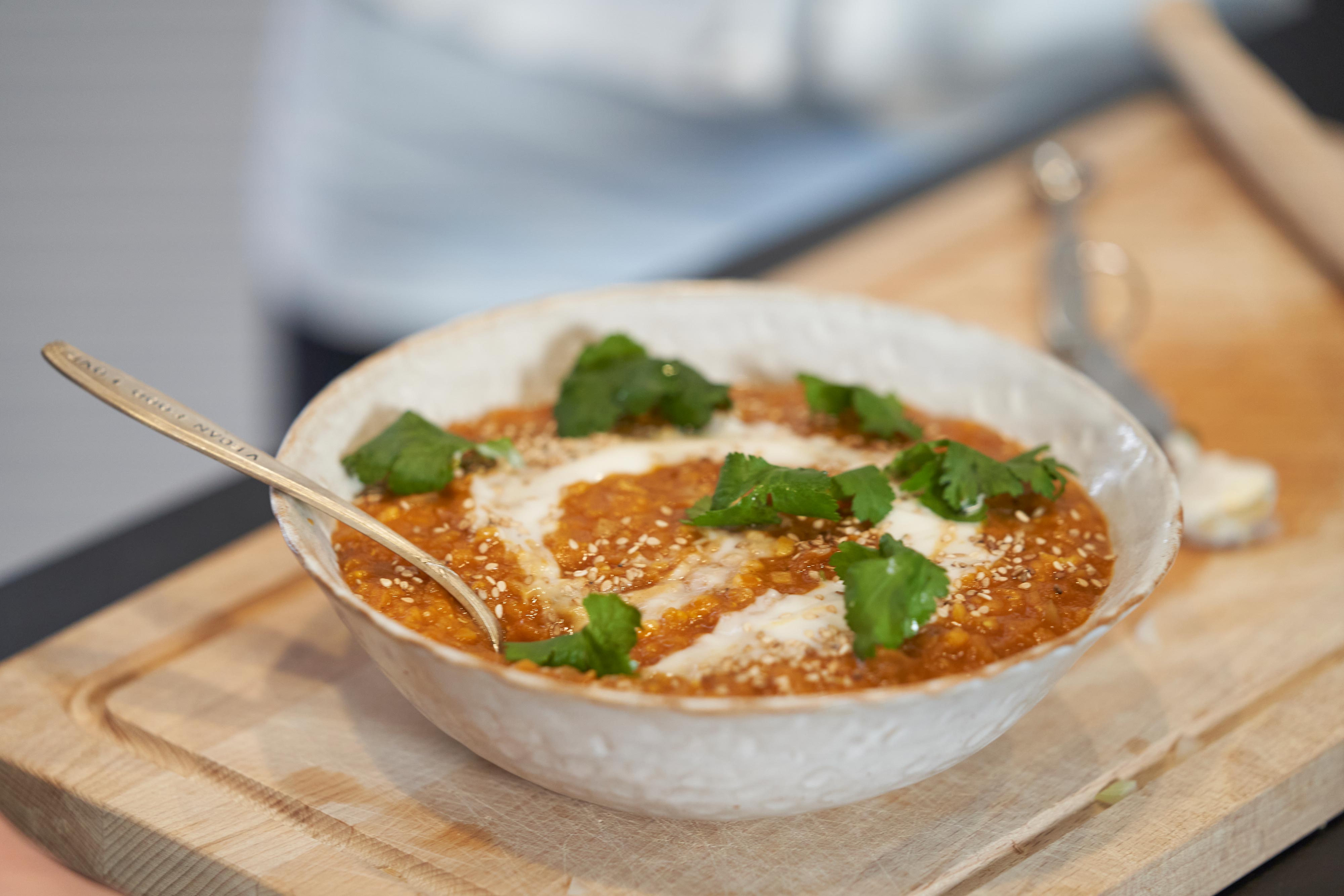 Preperations:
Heat the coconut oil in a skillet or saucepan. Add the chopped onions, and sauté for 2-3 minutes until translucent. Then add the garlic and ginger sauté for another minute until fragrant. Lastly, add the spices, and sauté for a few seconds to unfold flavors.
Place the lentils in a fine-mashed sieve and rinse until cold running water. Then add them to the onion mixture in the skillet. Pour in the vegetable broth, stir to combine, and bring to a simmer. Cook covered for 8-10 minutes, or until the lentils have absorbed most of the liquid.
Add the coconut milk and strained tomatoes (if using) and simmer another 5-10 minutes, or until the lentils are tender. (If the sauce is too thick, add a little more broth or coconut milk, until the desired consistency is reached). Season with salt, pepper, coconut sugar, and lime juice to taste.
Garnish your dahl with a swirl of non-dairy yogurt, fresh chopped parsley or coriander, and sesame seeds or other toppings you like. Serve over rice or with homemade vegan naan or aloo paratha or use it as a filling for your favorite hearty pancake, crêpes, or tortilla recipe.
Enjoy!