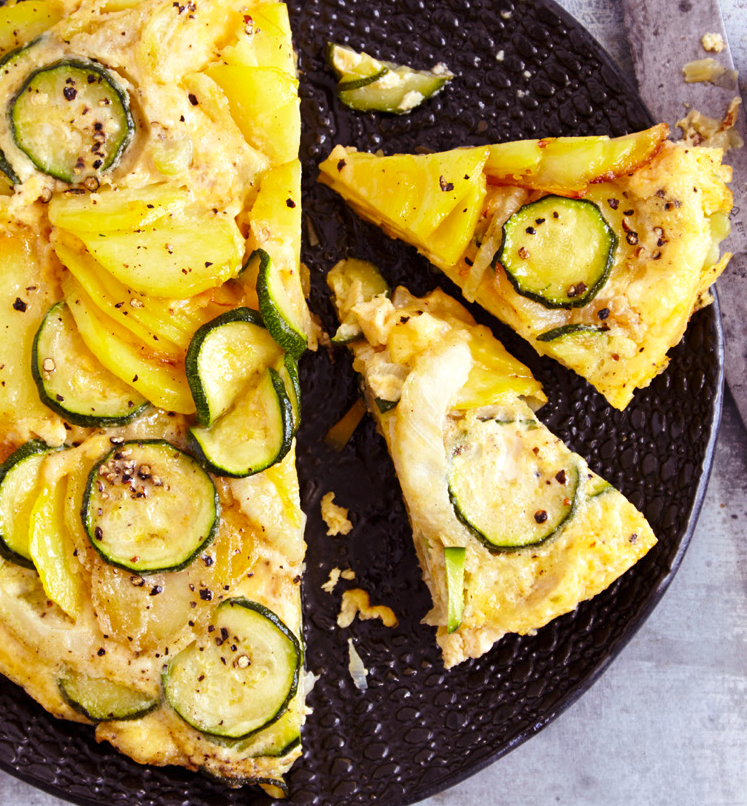 Recipes
Vegetable tortilla
The varied Spanish cuisine is also reflected in this tortilla dish, which becomes a special delicacy with fresh vegetables.
For the recipe you need:
500g waxy potatoes
1 onion
1 garlic clove
2 medium courgette
1 fennel4
50g manchego (Spanish unpasteurised milk cheese)
5 eggs
150ml milk
salt
pepper
freshly grated nutmeg
6 tbsp olive oil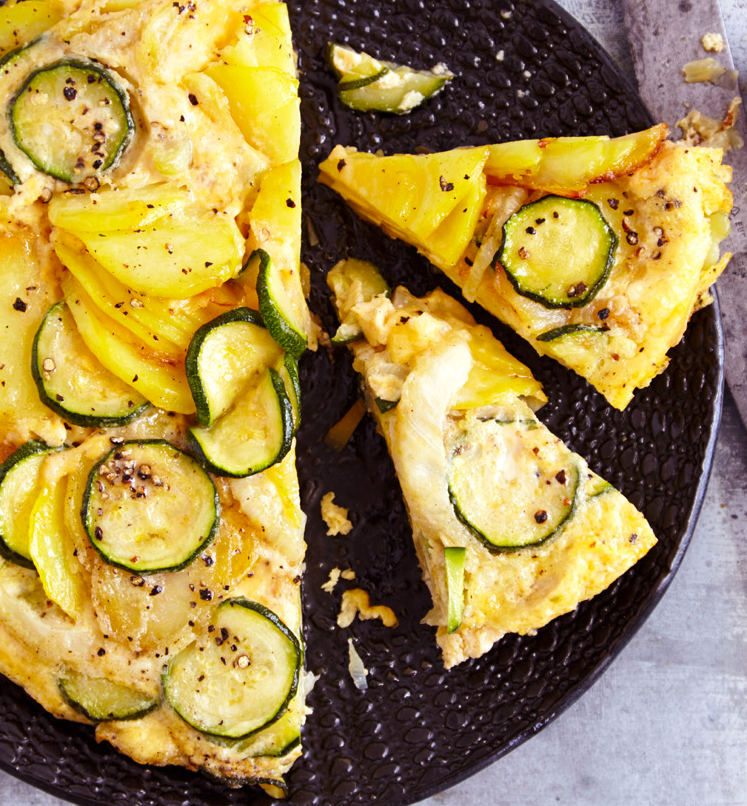 Preparation:
Peel and wash the potatoes, then slice them thinly with a mandoline. Pat dry with kitchen paper. Peel the onion and the garlic. Halve the onion, then cut it into strips; finely chop the garlic.
Trim, wash and thinly slice the courgette and the fennel. Finely grate the manchego. Combine the eggs and the milk, then season with salt, pepper and nutmeg.
Preheat the oven to 180°C. Heat the oil in a large, ovenproof frying pan with a low rim. Add and fry the potato slices, onion strips and garlic. Season with salt and pepper. Add the courgette and fennel slices and sauté everything over medium heat for 3–4 minutes. Evenly spread the potatoes and the vegetables in the pan. Stir the manchego into the egg and milk mixture, then pour it over the vegetables. Put the pan into the oven and bake the tortilla for about 20 minutes until set. Cut the tortilla into pieces and serve.
We wish you a lot of fun making them!