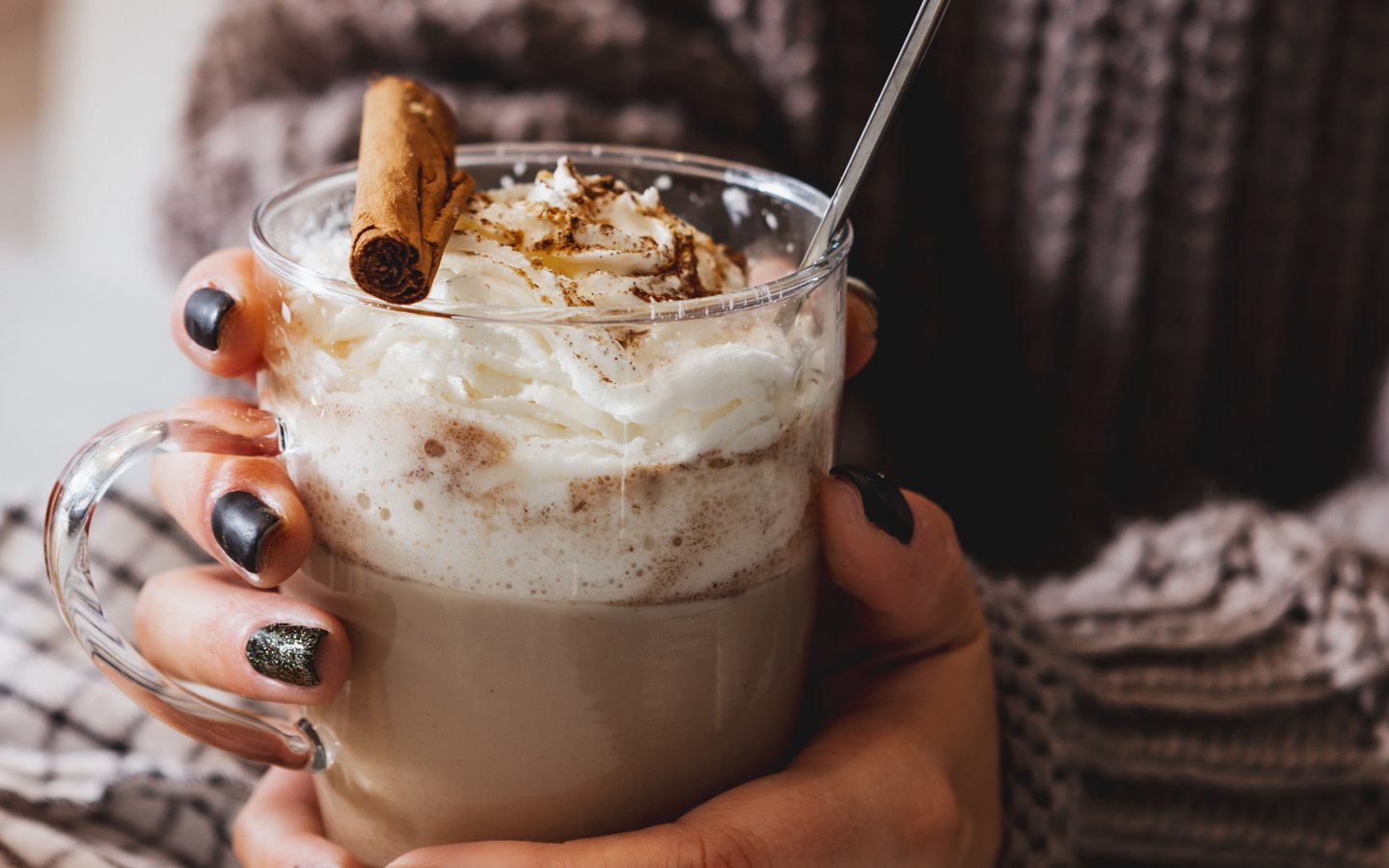 Recipes
Pumpkin Spice Latte
The cold days are coming, and you wish for a warm drink toenjoy in your kitchen?
For this dish, you will need the following ingredients:
For the spice mix:
4 tbsp cinnamon powder
4 tsp nutmeg powder
4 tsp ginger powder
3 tsp clove powder
For the Pumpkin Spice Latte:
Agave syrup
1 tbsp fine pumpkin puree
Milk of your choice
1 shot of fresh espresso or 1 instant espresso (according to your preference)
Whipped cream and a cinnamon stick for decoration.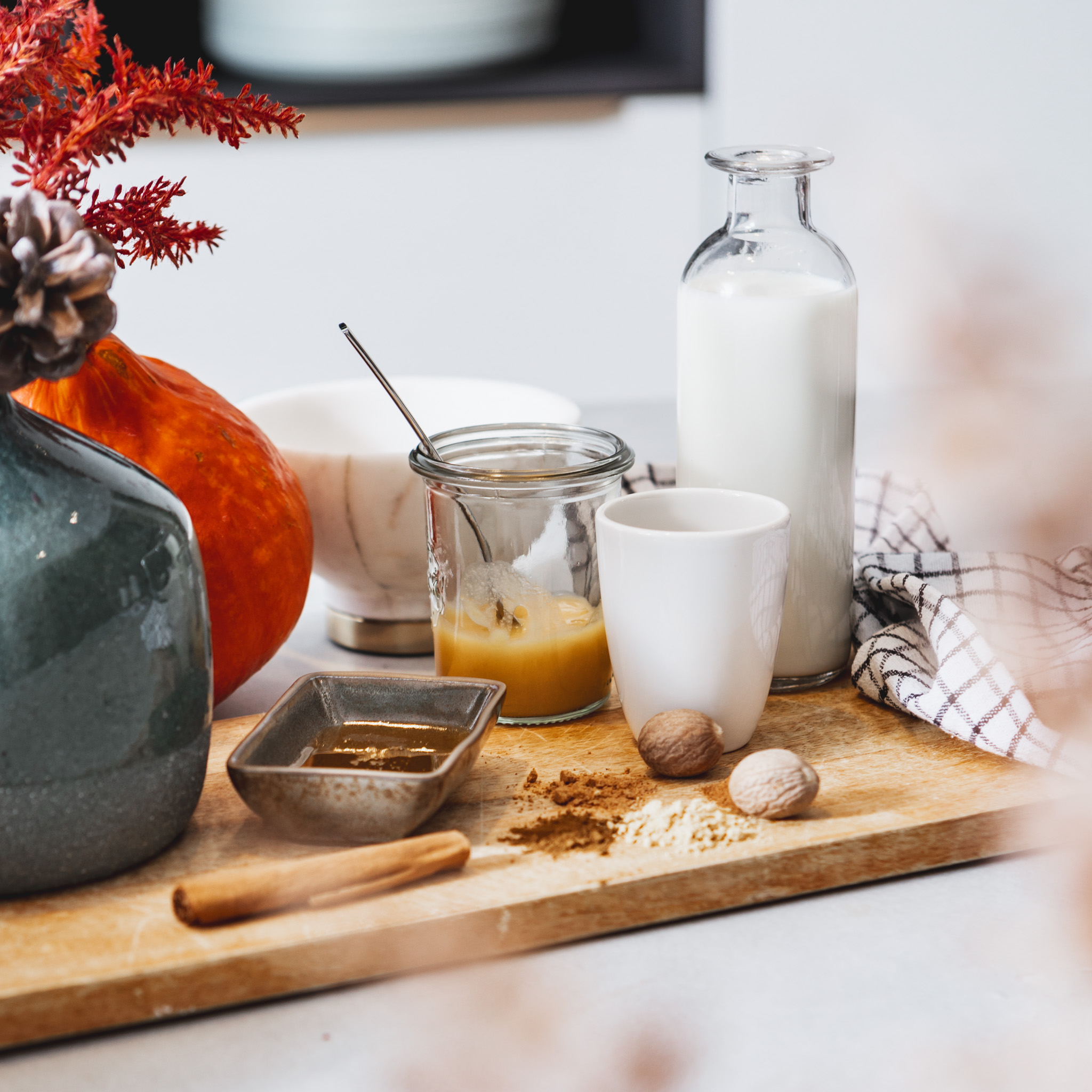 Instructions:
Mix the individual ingredients for the spice blend.
Combine agave syrup with 1 tablespoon of the spice mix to create a consistent Pumpkin Pie Spice syrup.
Heat and froth the milk, then add the espresso. Stir in 1 tablespoon of fine pumpkin puree and the Pumpkin Pie Spice syrup. Garnish with a touch of cinnamon, whipped cream, and a cinnamon stick.