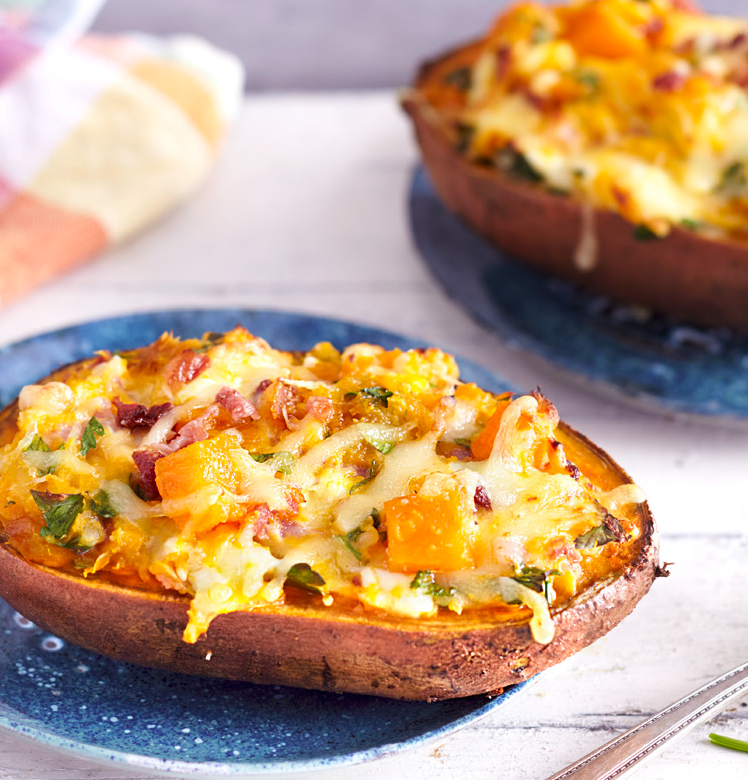 Recipes
Stuffed sweet potatoes
The sweet potato: delicious and versatile to prepare. no wonder then that it is one of the most important staple foods in many countries.
For the recipe you need:
2 sweet potatoes of the same size and shape (each about 250g)
4 stems parsley
4 stems basil
100g full-fat cream cheese
60g grated Emmental cheese
50g small lean lardons
salt
pepper
Plus aluminium foil
oil for the foil
ovenproof dish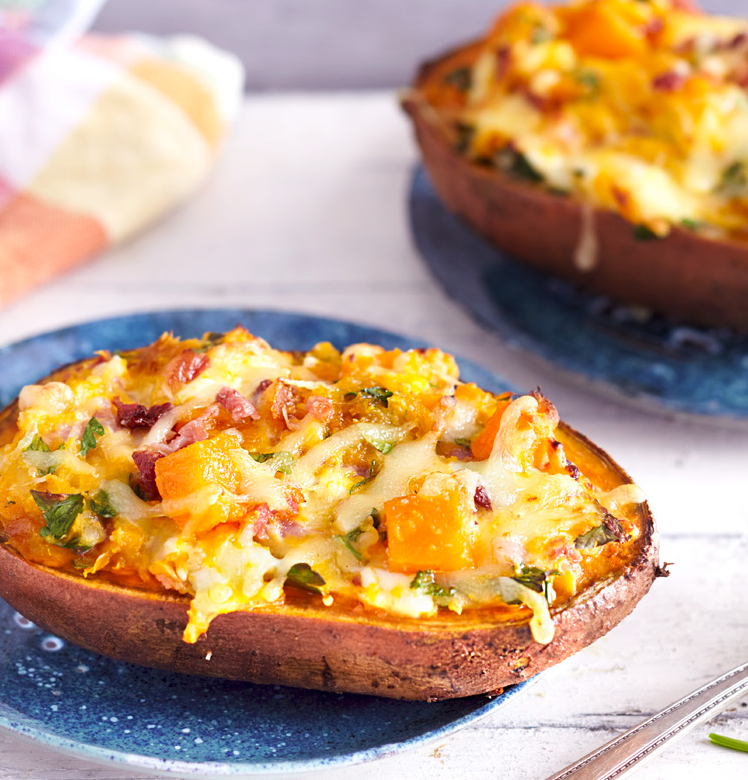 Preparation:
Preheat the oven to 200°C. Wash the sweet potatoes, then prick all over with a fork. Prepare two sheets of aluminium foil and brush with a little oil. Place the sweet potatoes on top and wrap in the foil. Bake in the oven (centre) for about 35 minutes. They should not get too soft.
Wash, shake dry and chop the parsley and the basil. Combine the herbs with the cream cheese, Emmental and lardons. Season with salt and pepper.
Take the sweet potatoes out of the oven, remove the foil and halve the potatoes lengthways. Remove most of the flesh out of the skins with a spoon or an ice cream scoop. Chop roughly, add to the cheese mixture and stir in. Return the mixture to the hollowed-out potato skins. Put the filled potatoes in an ovenproof dish and bake in the oven (centre) for 10–15 minutes until golden yellow. Take out, place one filled potato half on each plate and serve.
We wish you a lot of fun making them!