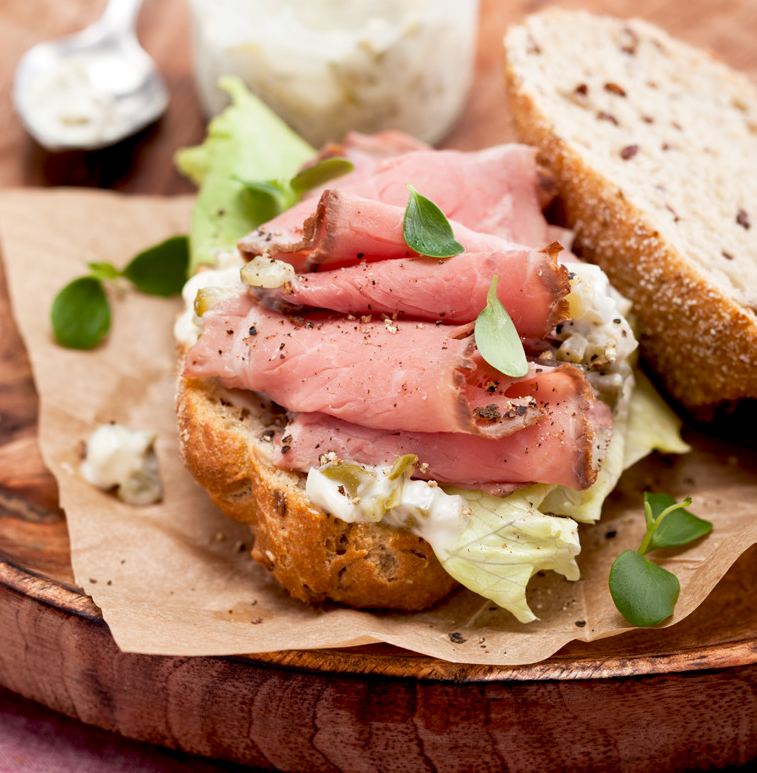 Recipes
Multi-grain rolls with roast beef
Preparing a balanced meal quickly and tasty is super easy with this recipe! Just try it out for yourself.
For the recipe you need:
1 onion
2 small pickled gherkins
4 tbsp quark (20% fat)
4 tbsp mayonnaise
2 tsp mustard
salt
pepper
8 leaves iceberg lettuce
4 multi-grain bread rolls
24 slices roast beef (about 240g)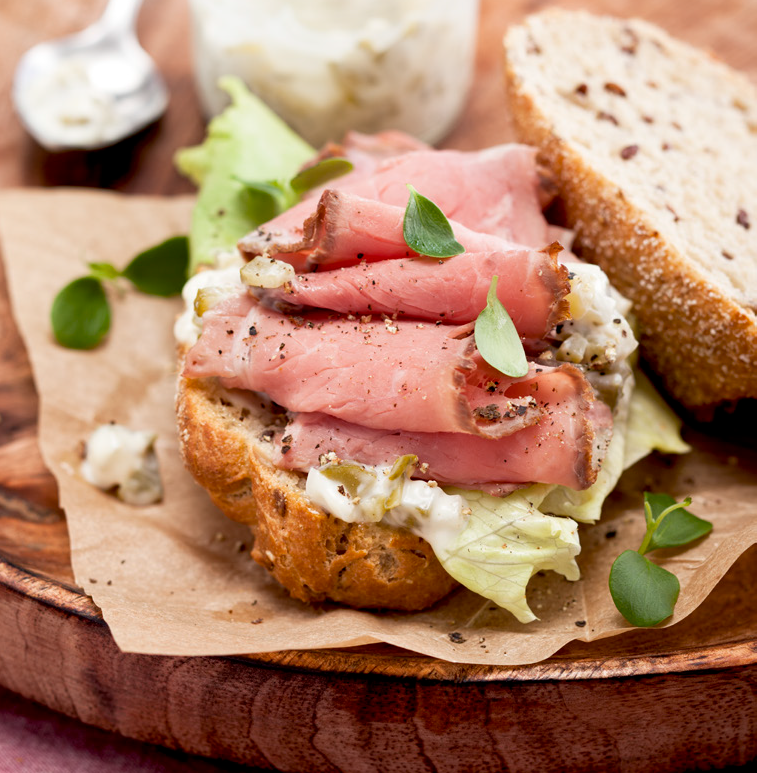 Preparation:
Peel and very finely chop the onion. Finely chop the gherkins. In a bowl, combine the quark and the mayonnaise, then stir in the onion, gherkins and mustard. Season the remoulade sauce to taste with salt and pepper.

Wash and shake dry the lettuce leaves. Toast the bread rolls on both sides until crispy, then slice them open and spread each half with the remoulade sauce. Place 1 lettuce leaf and 3 slices of roast beef on each roll and serve
We wish you a lot of fun making them!