Student Kitchen - Practical, Compact, and Stylish

Looking for an affordable initial setup for your student apartment that doesn't compromise on design, functionality, and storage space? Stay cool and approach the planning of your one-room apartment strategically. With well-thought-out solutions for the kitchen and home office from Nolte Kitchens, the plan works for you!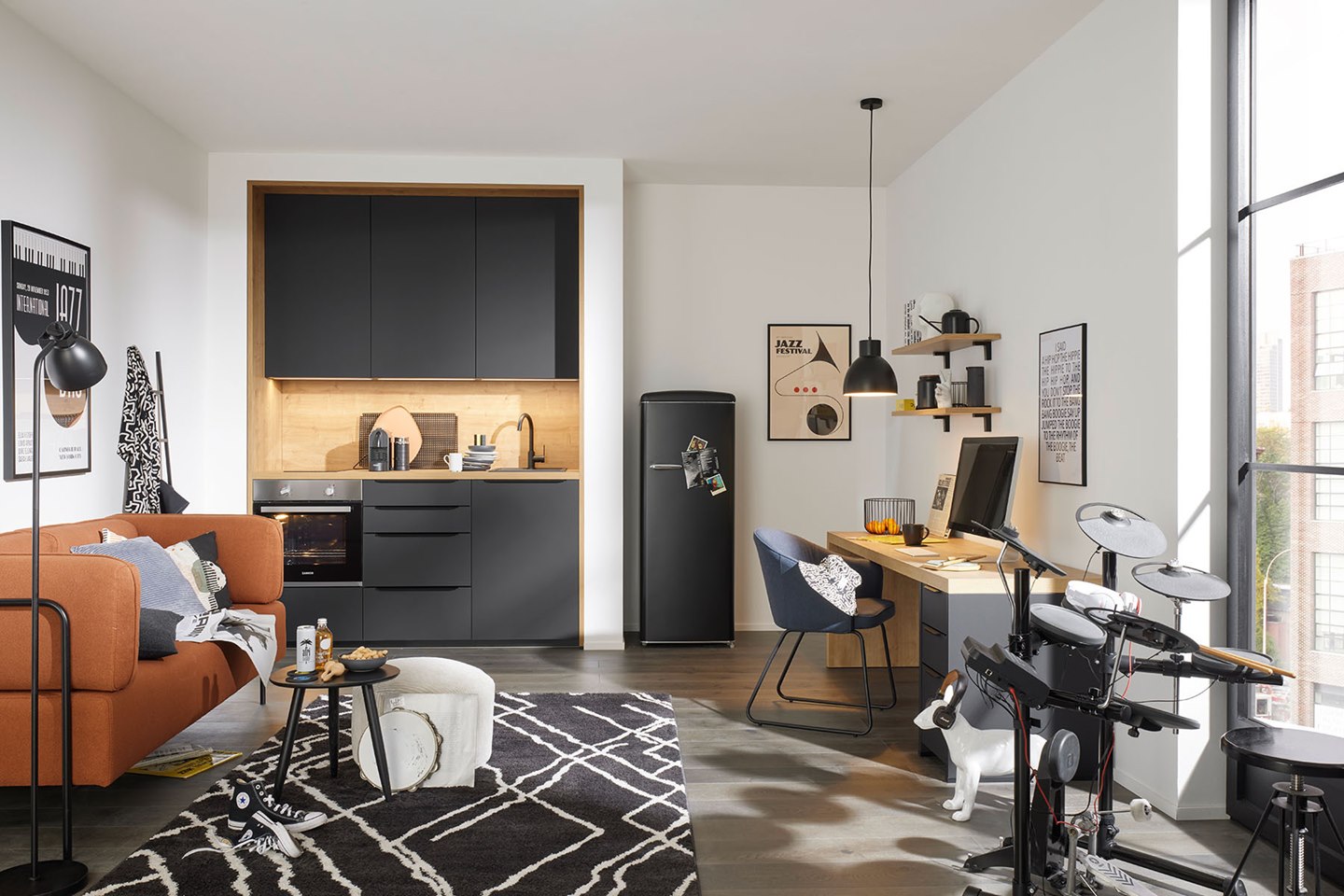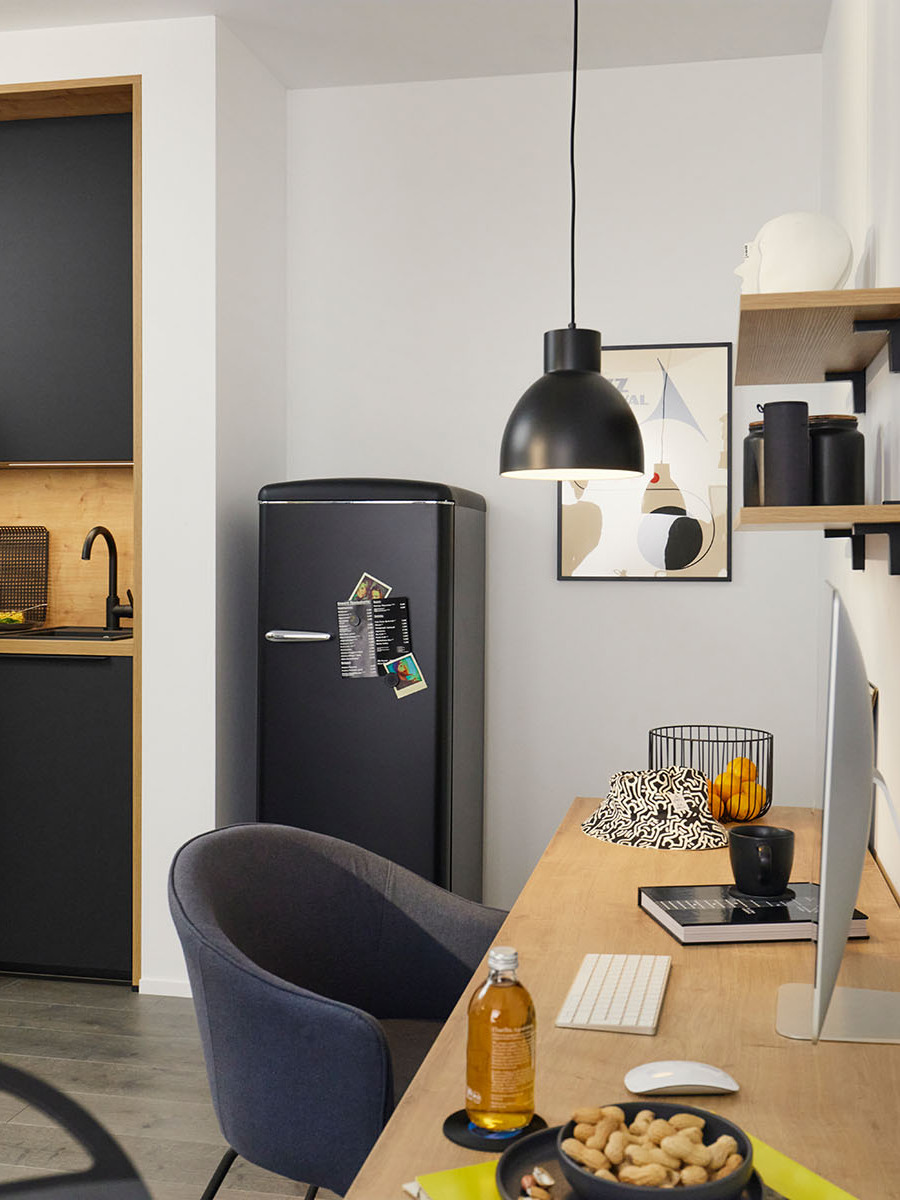 THE PERFECT KITCHENETTE FOR STUDENTS
Advantages of a compact kitchenette: Space-saving and efficient. Our models: From minimalist to modern.
Creative Solutions for Small Kitchen Spaces
Smart storage ideas and space-saving furniture. Use space-saving furniture with integrated storage for your student kitchen, such as tall wall cabinets or base cabinets with maximum cabinet height. Utilize vertical space: Think vertically and make use of vertical space. Hang hooks or shelves on the wall to create additional storage space for jackets, towels, or kitchen utensils.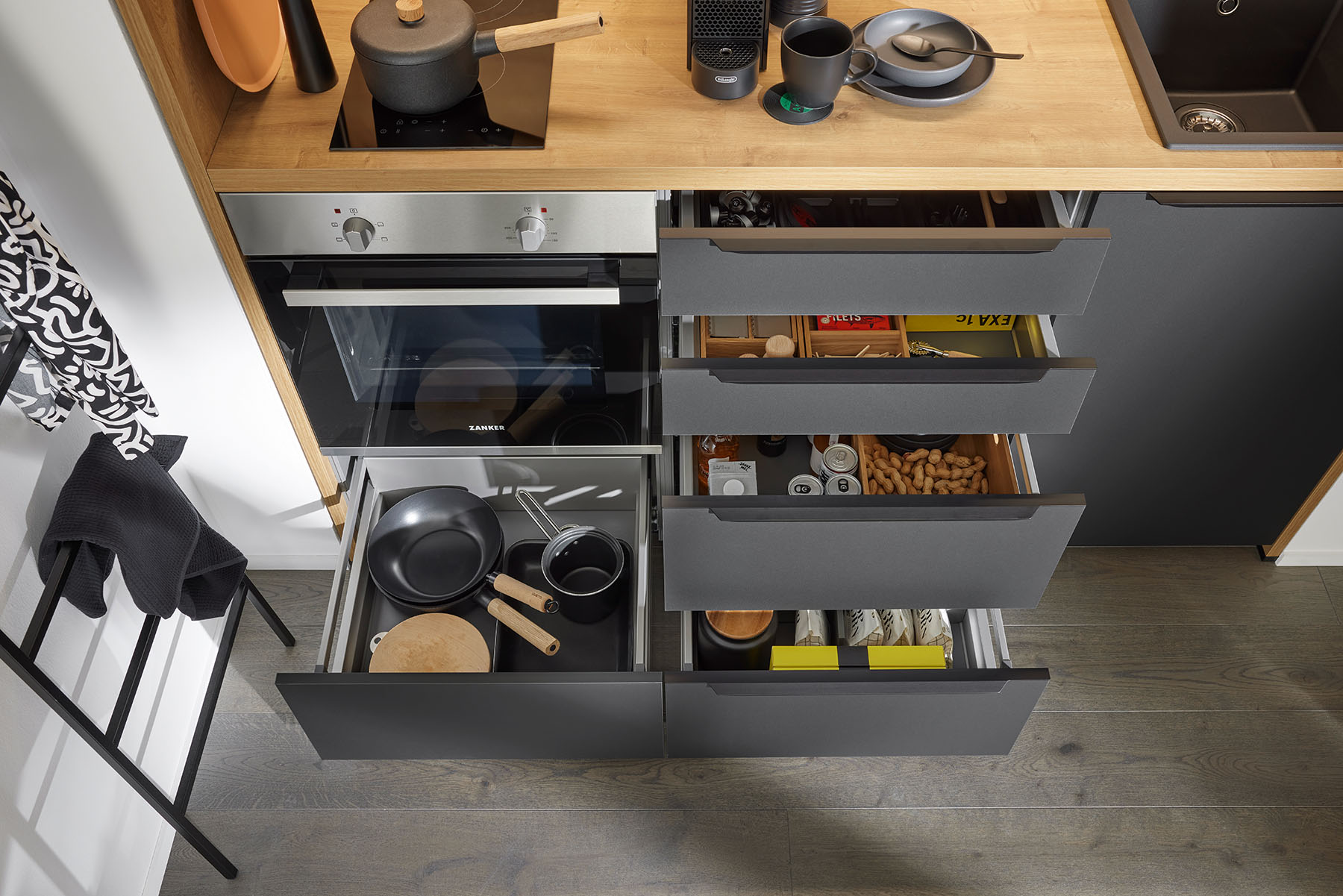 Matrix900 - Base cabinets with a cabinet height of 90 cm offer a whole 20% more storage space than cabinets with the standard cabinet height of 75 cm. This means that the small kitchenette for students gets an additional drawer in the base cabinet!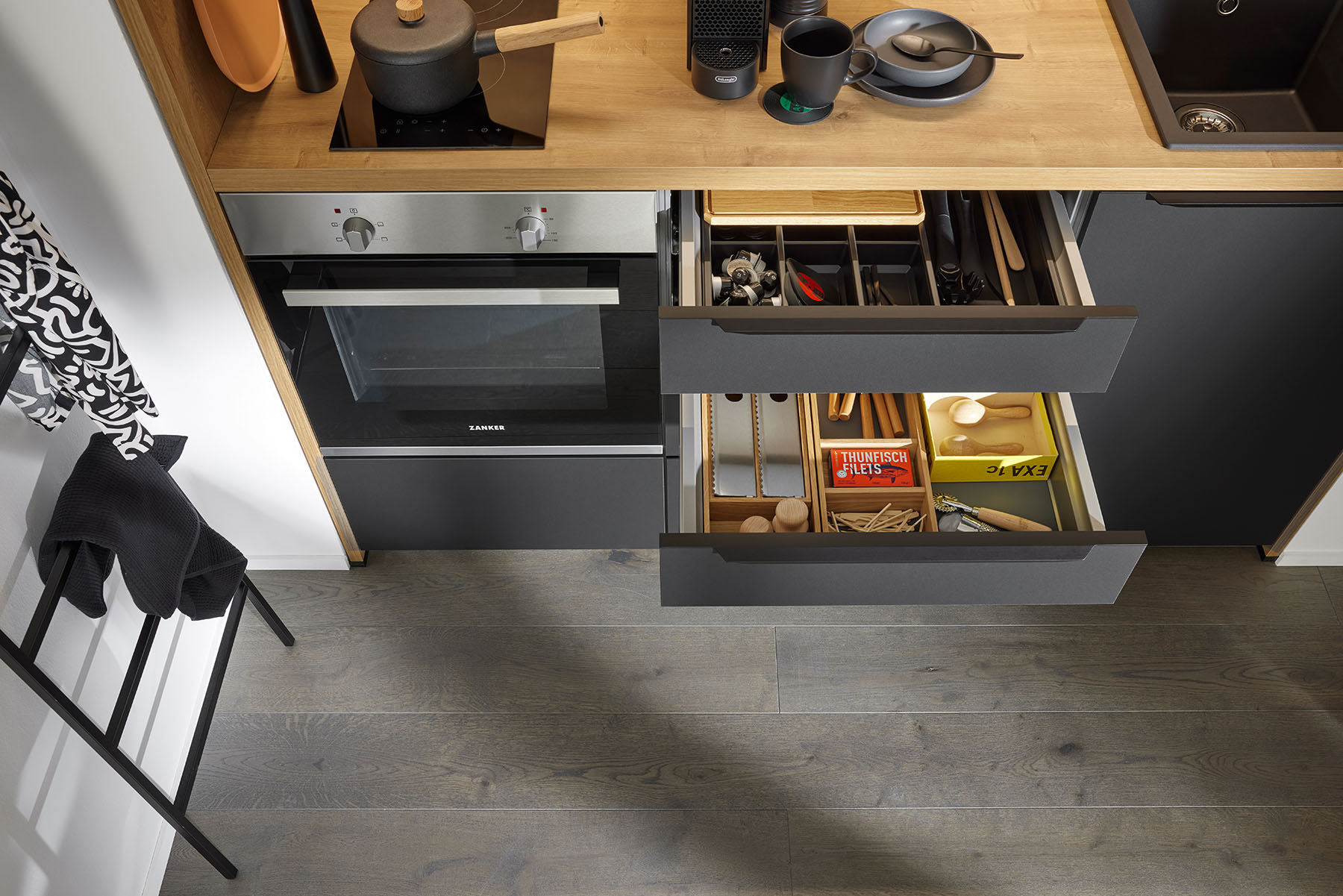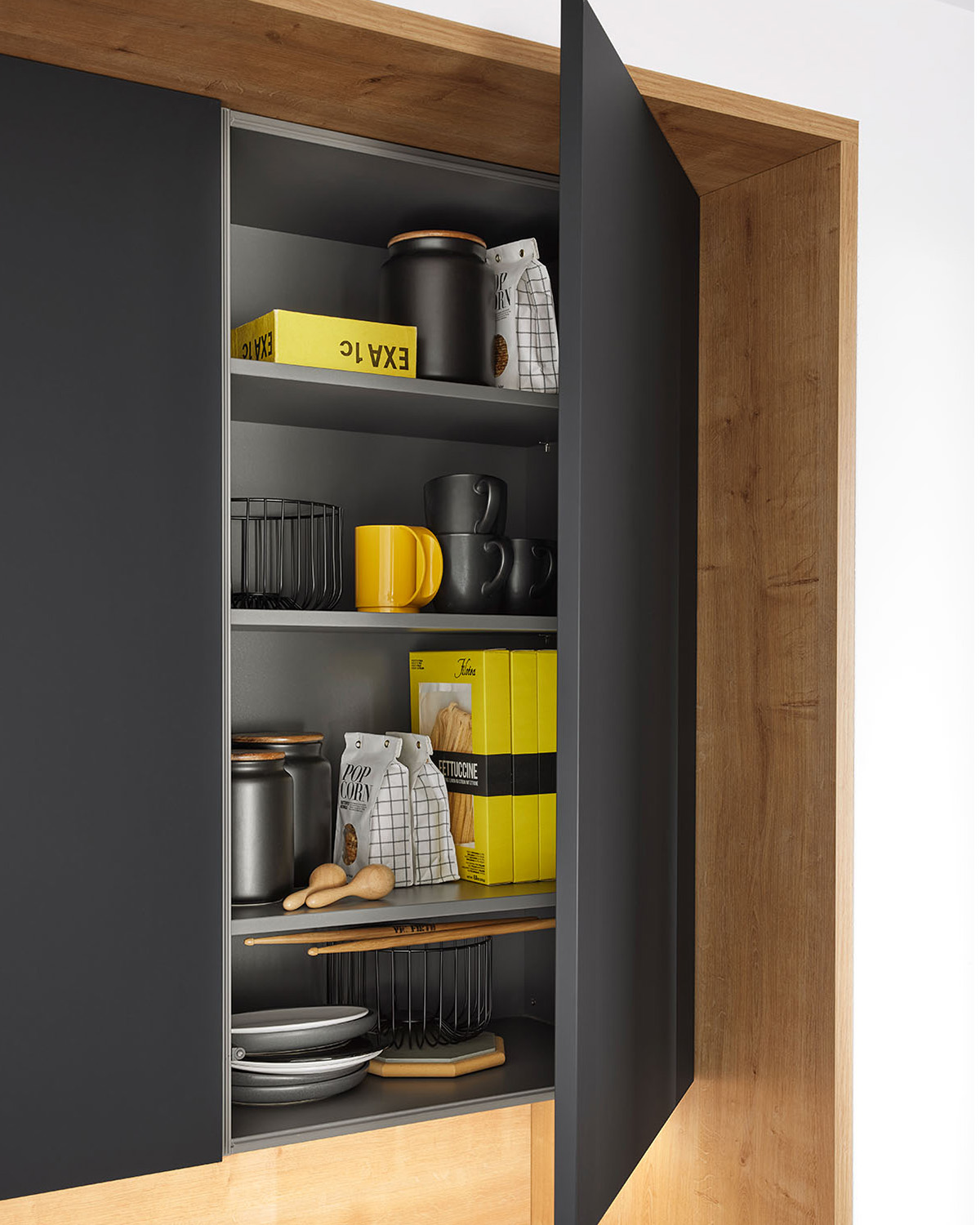 Storage up to the ceiling: In the small spaces of student apartments, maximizing the use of vertical space is of great importance. At Nolte Kitchens, we offer you the option to choose from 8 different wall cabinet heights and 2 wall cabinet depths. This allows you to customize your kitchen to the ceiling height of your student apartment and optimize storage space all the way up to the ceiling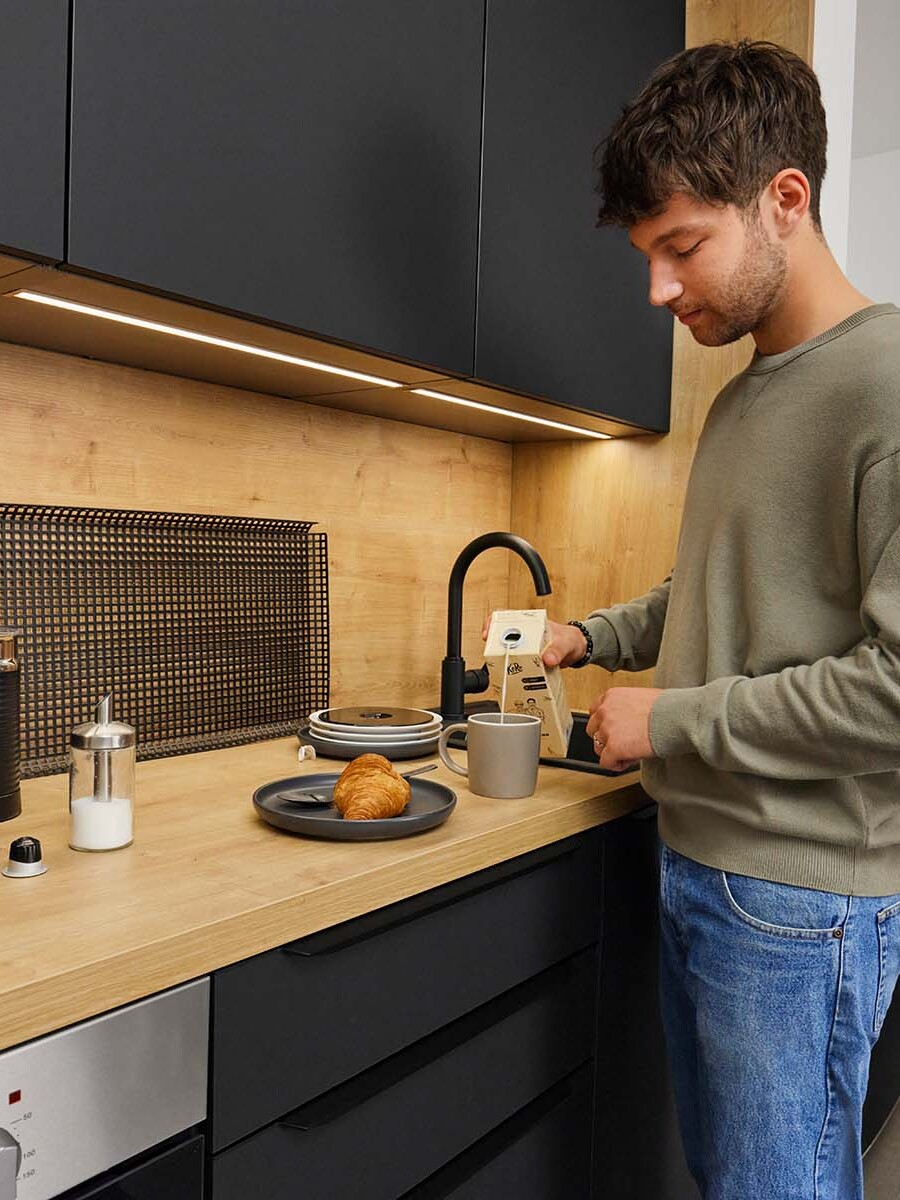 KITCHENETTE WITH SUFFICIENT WORKSPACE
Narrow electrical appliances and a sink with small dimensions create more workspace in your student kitchen.
In a small student kitchen, choosing a sink with a moderate width of 40 cm is crucial to have enough space for washing and preparing while not overloading the limited workspace.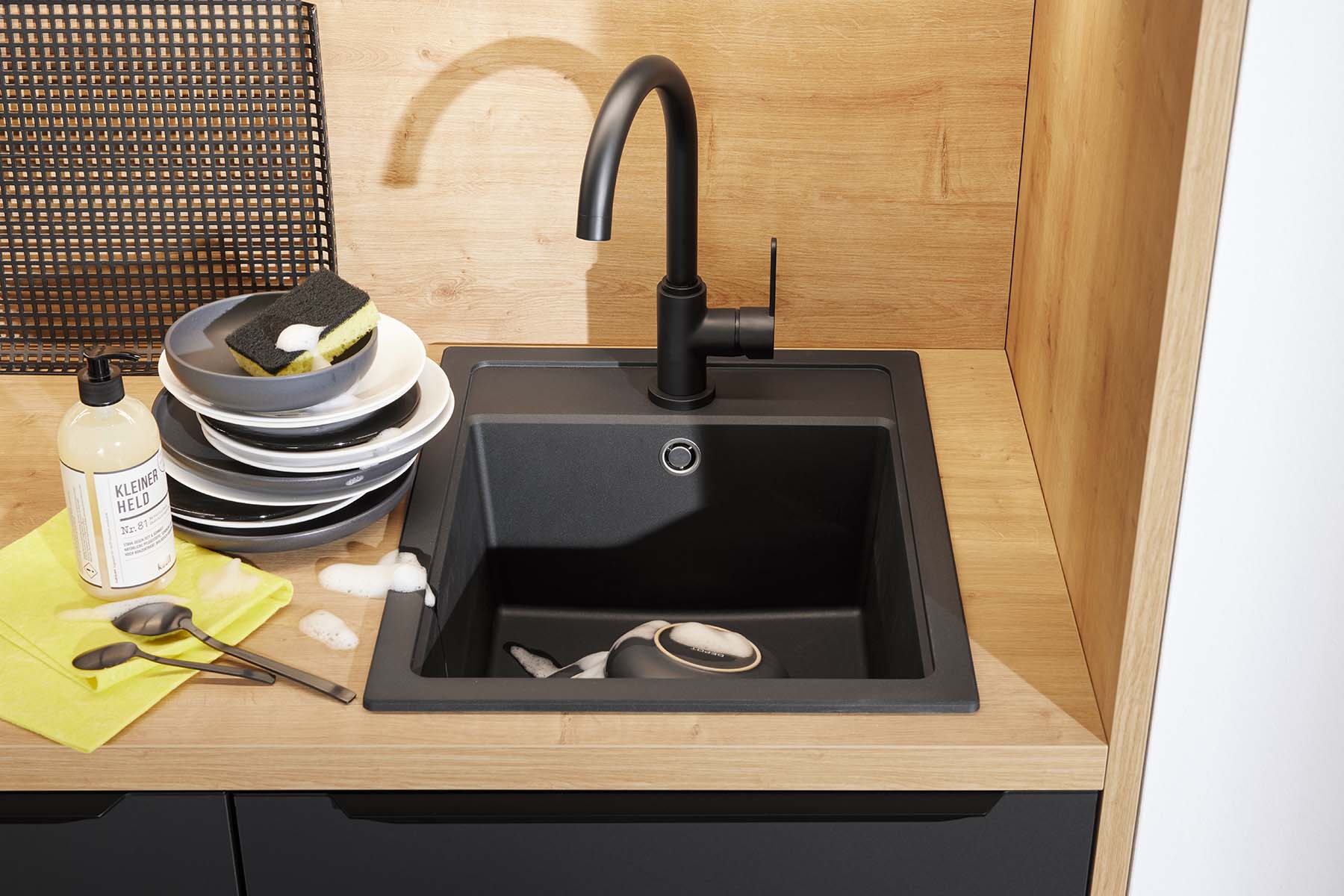 Cooking for your fellow students? Induction hobs with two burners provide sufficient capacity for cooking and frying without overwhelming the limited space in the kitchen.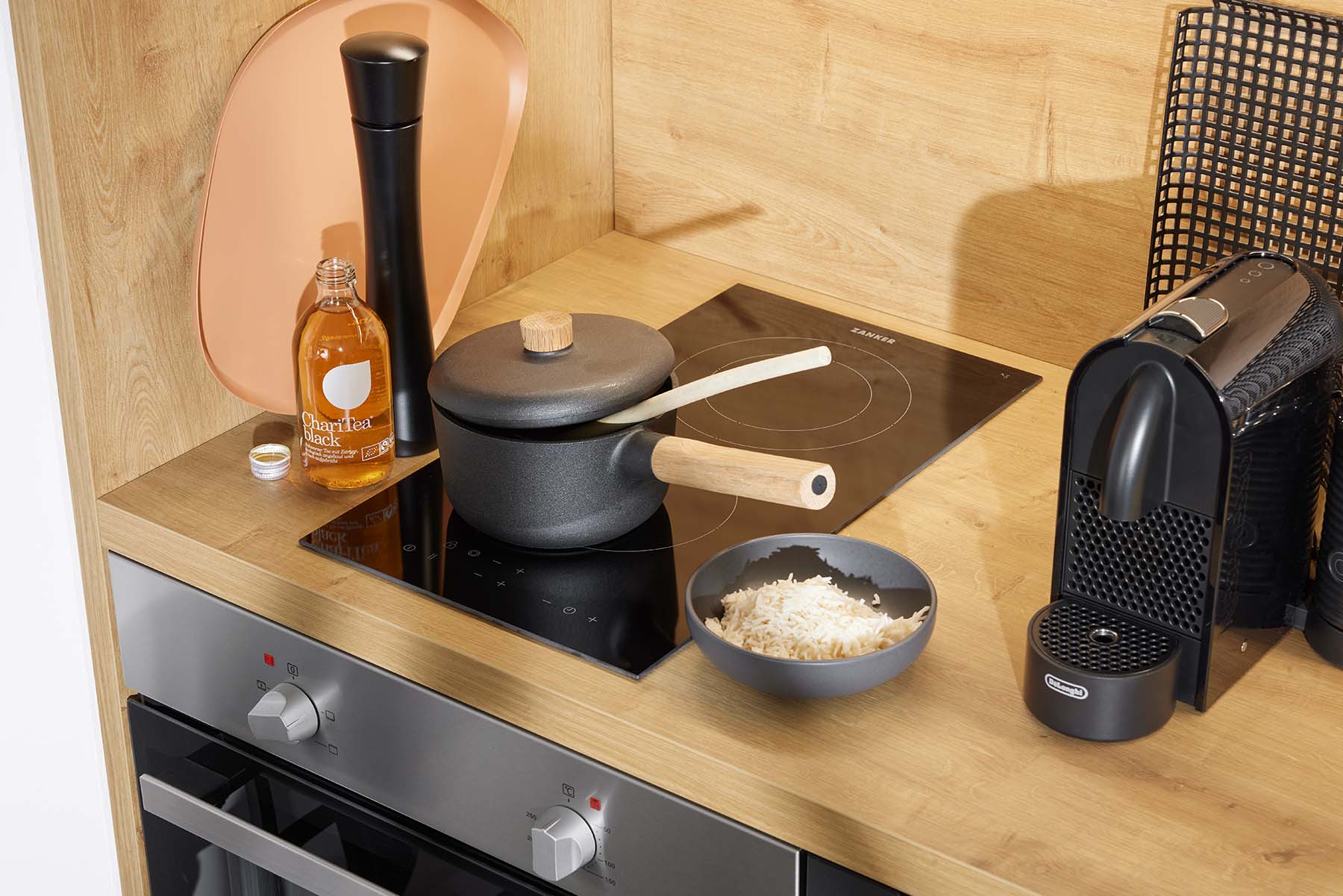 If you'd like to deepen your knowledge of various
cooking methods
while also being interested in
cooking in an environmentally friendly
manner and promoting
sustainability
in your own kitchen, we warmly invite you to read our blog articles on the topic of sustainability in the kitchen. There, you will not only learn how to cook more environmentally consciously but also gain valuable tips and information to align your culinary habits with a sustainable lifestyle. Immerse yourself in the world of sustainable cooking and discover new ways to make a positive impact on the environment.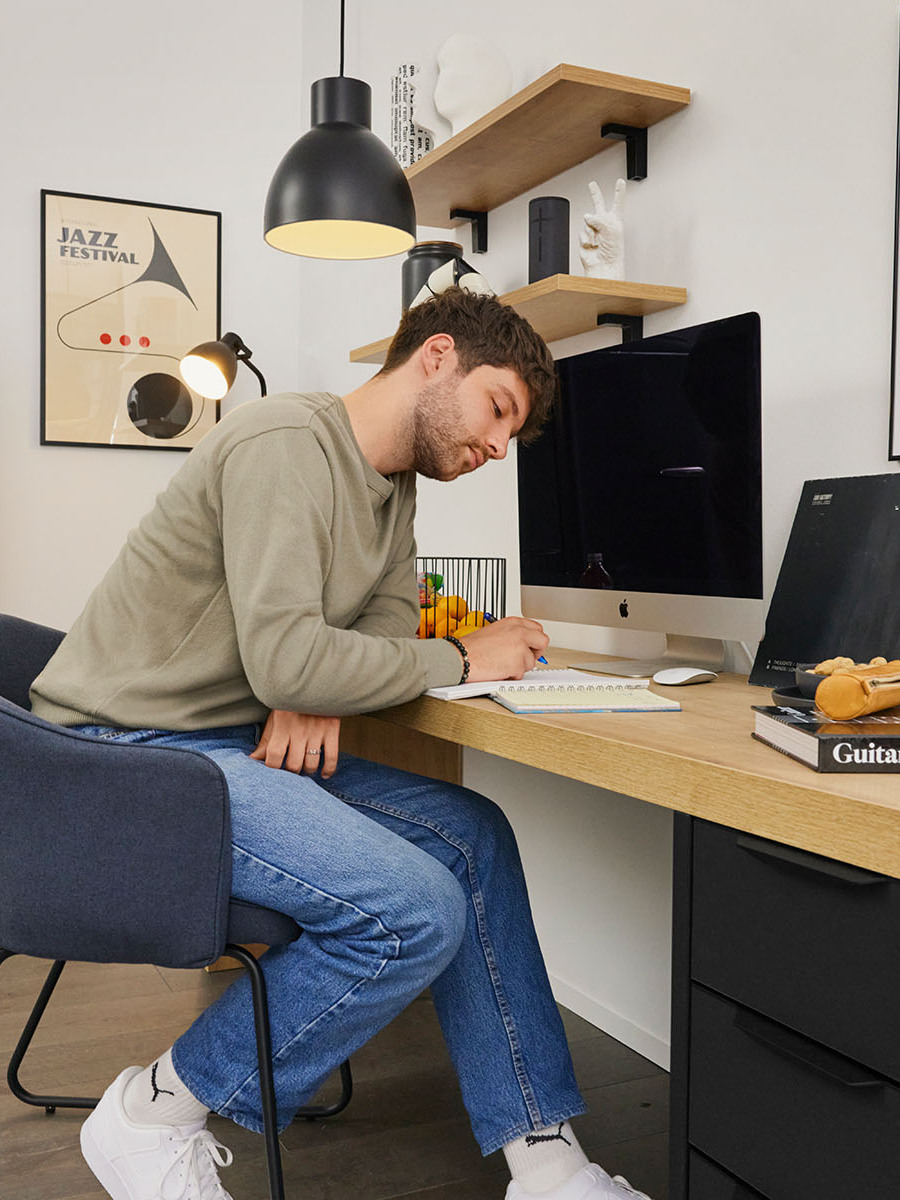 A multi-functional space
Home office space and kitchen furnishings: All in the same decor and enough space for breakfast, studying, or streaming your favorite series
Even in limited living spaces, a cleverly placed counter can serve an extremely practical dual function. During the day, the counter transforms into an inspiring workspace where efficient home office work is possible. At the same time, in the evenings or on weekends, a counter provides a pleasant corner for meals or relaxing with a book, making it an optimal use of living space while stylishly enhancing the room.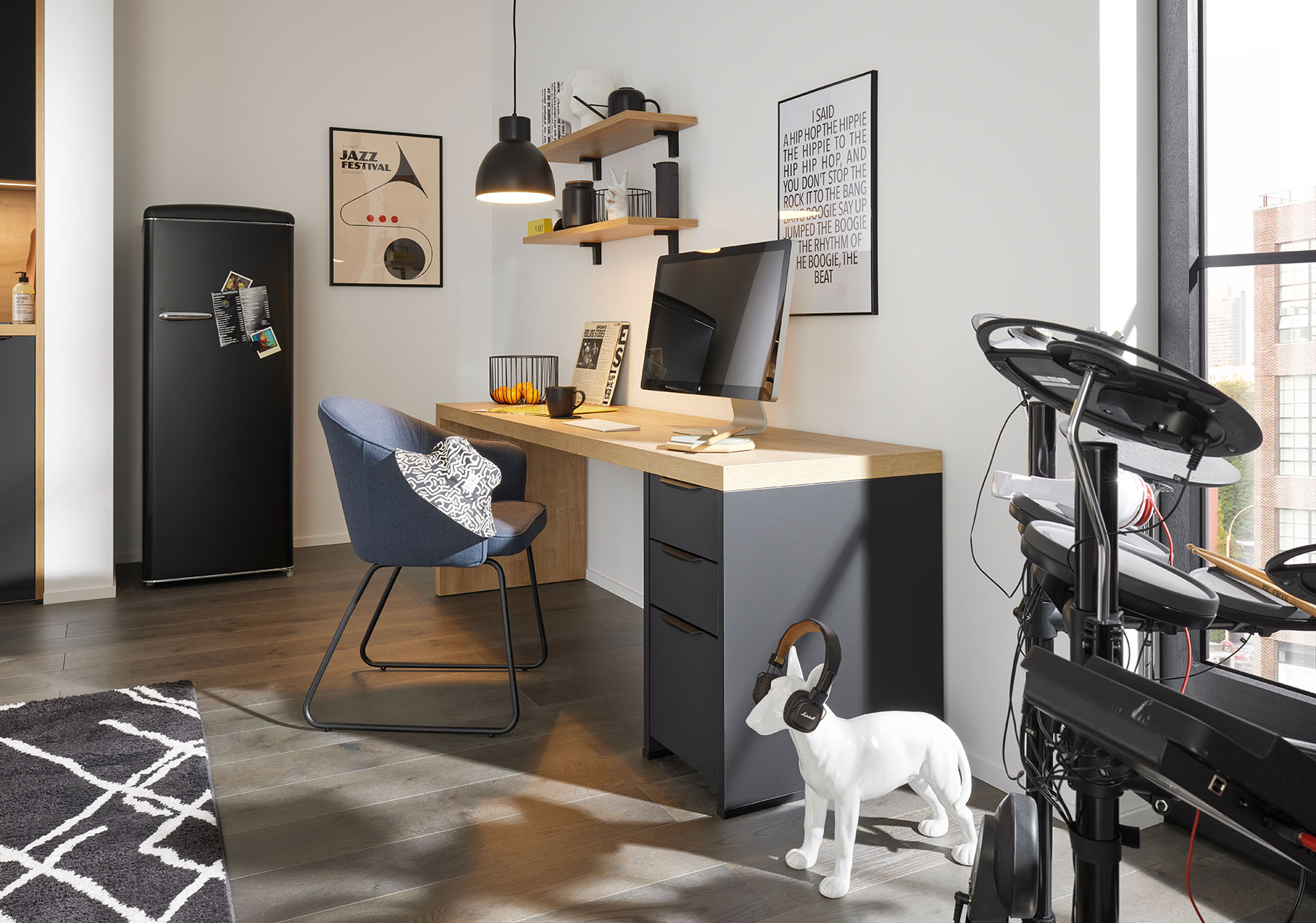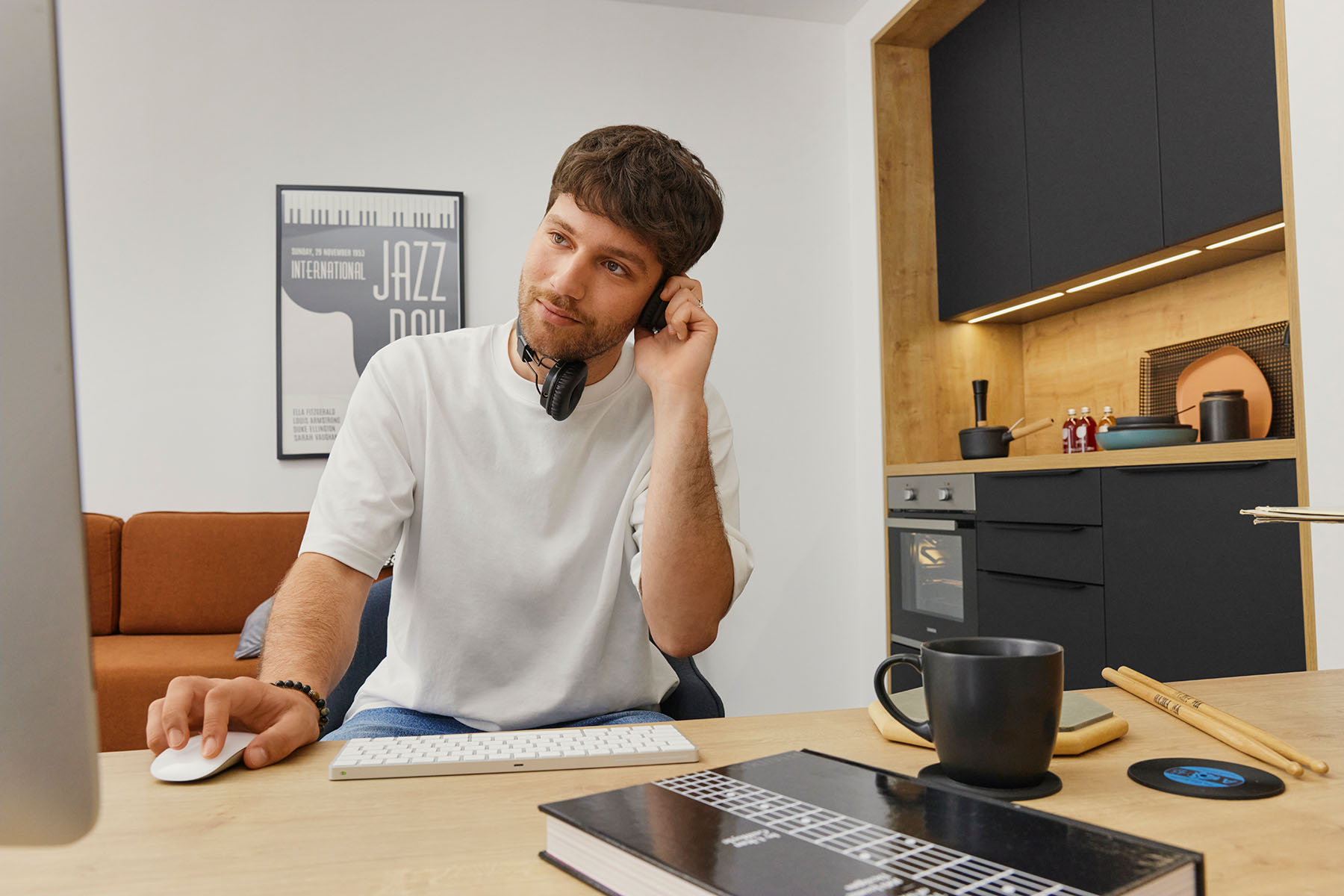 The cabinet beneath the counter proves to be an extremely practical solution to ensure a tidy work environment. Thanks to its generous storage space, work-related tools and materials can be easily and neatly stowed away. This not only helps maintain an organized workspace but also facilitates efficient work, as needed materials and tools are readily accessible.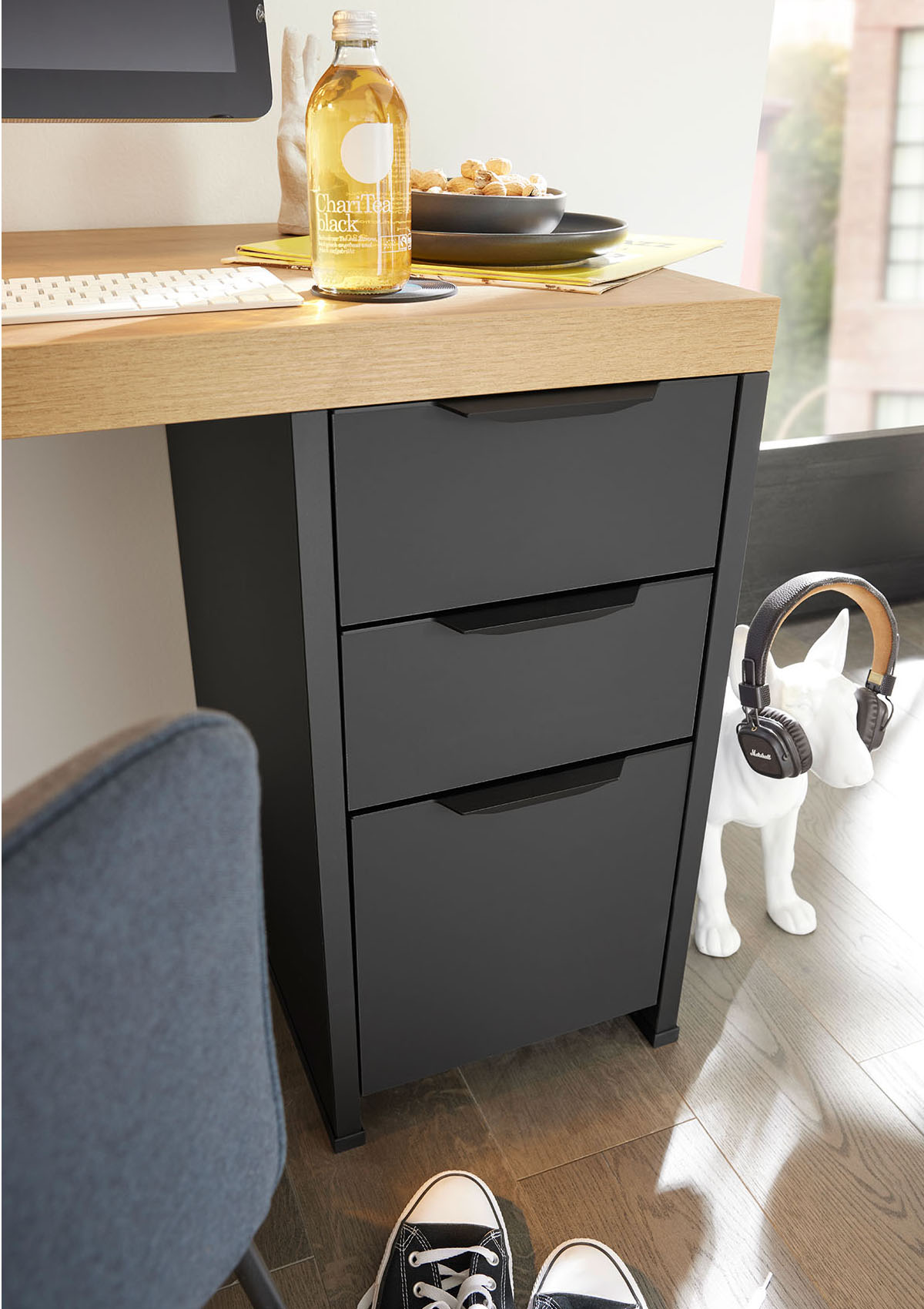 Inspiration for Your Student Kitchen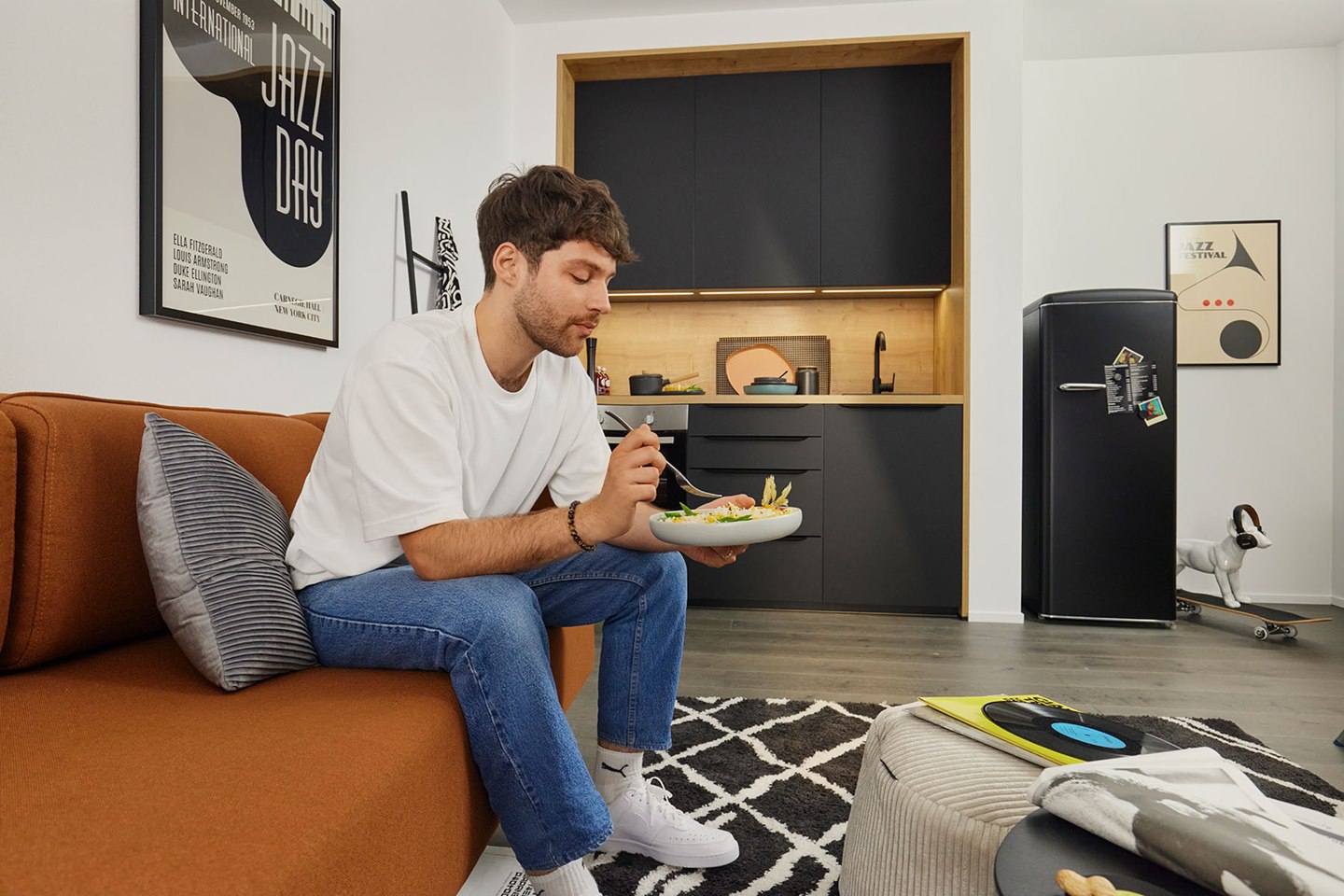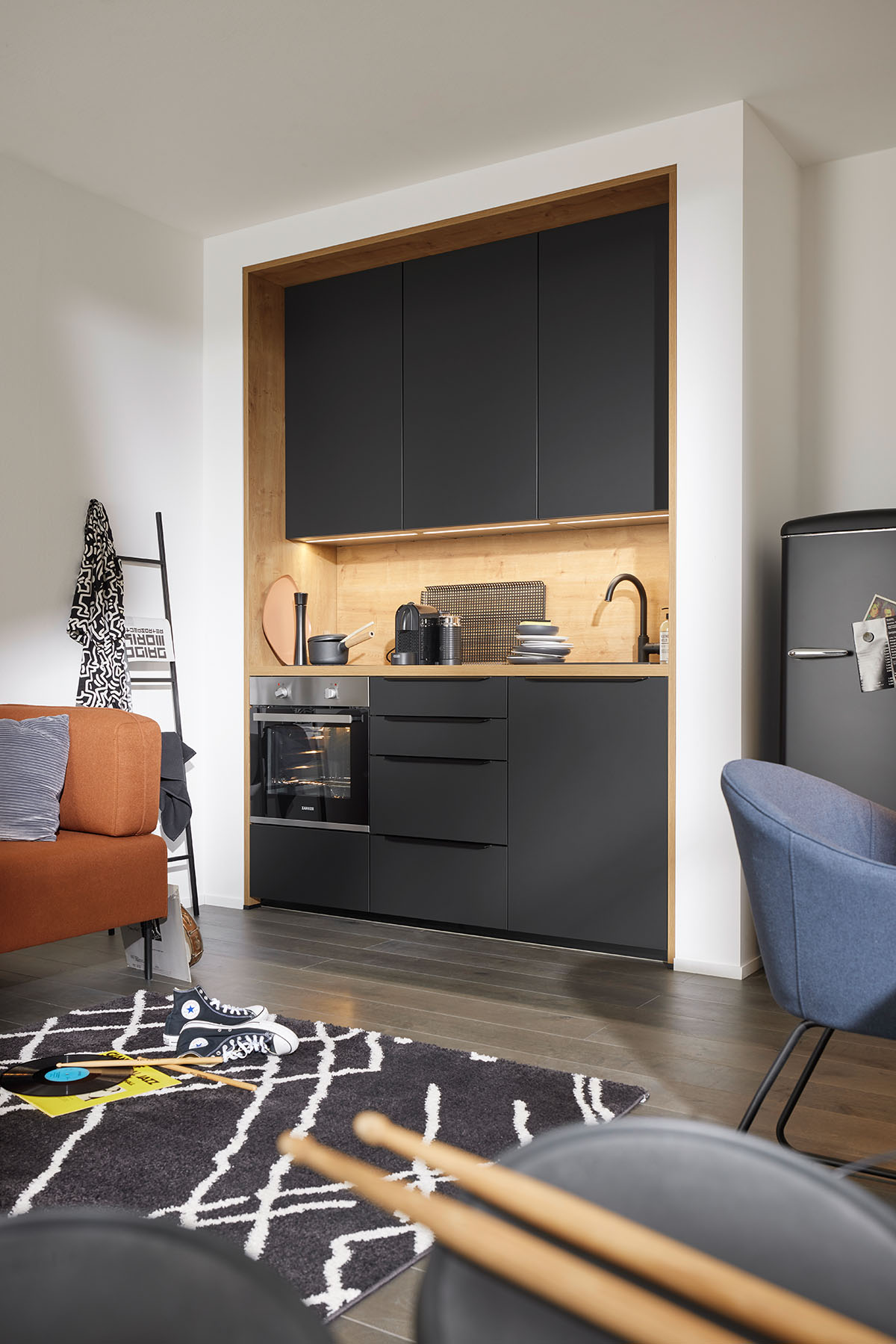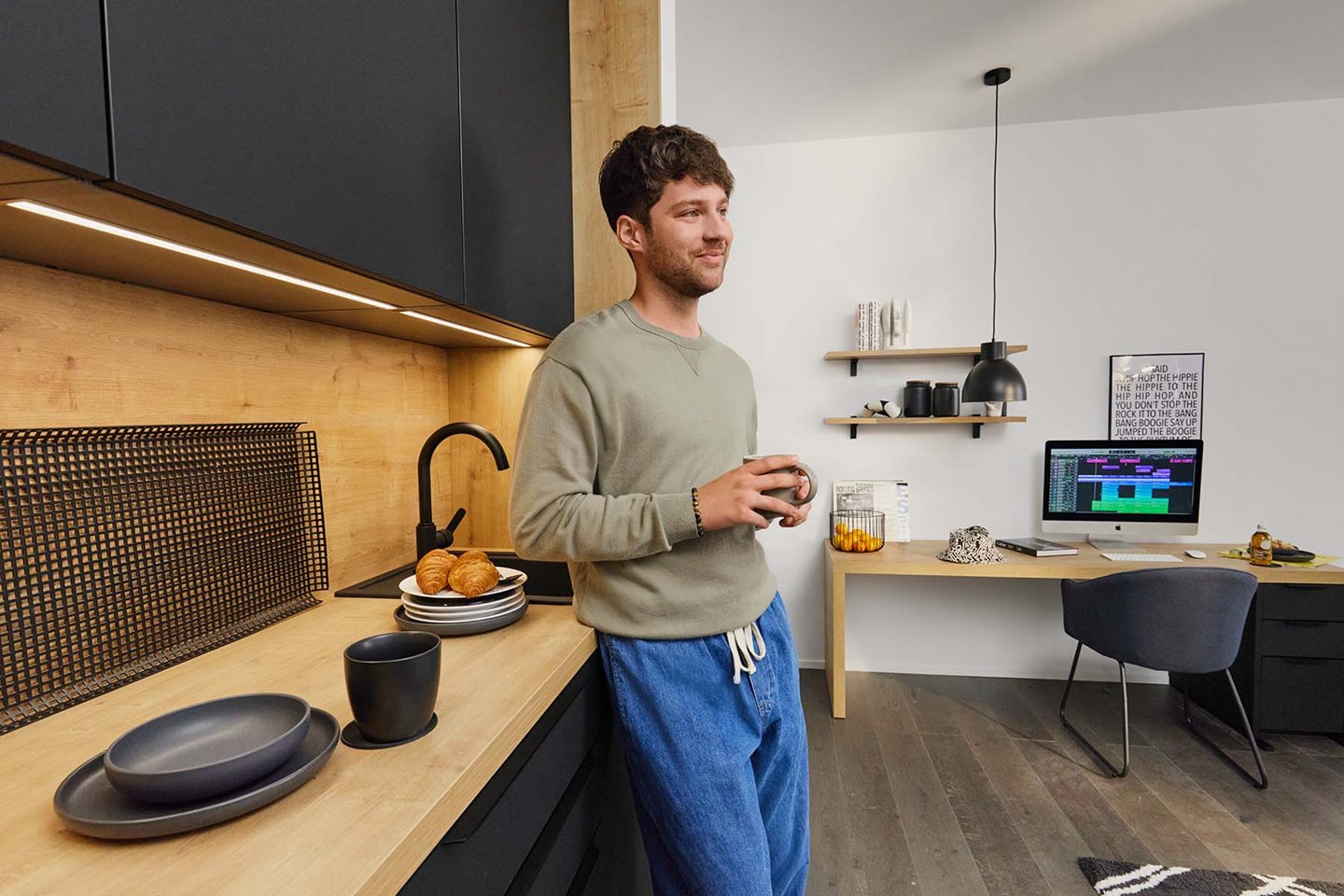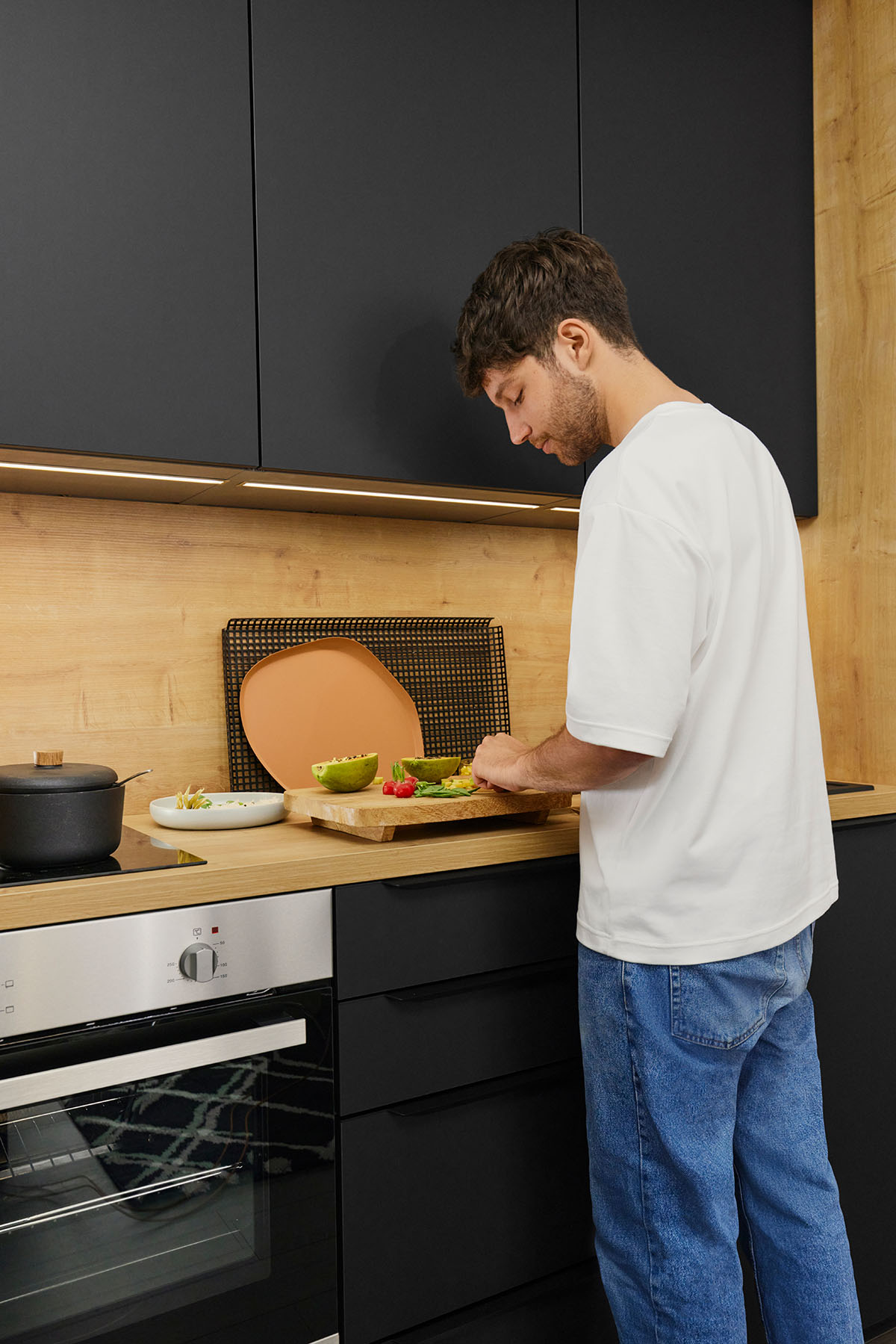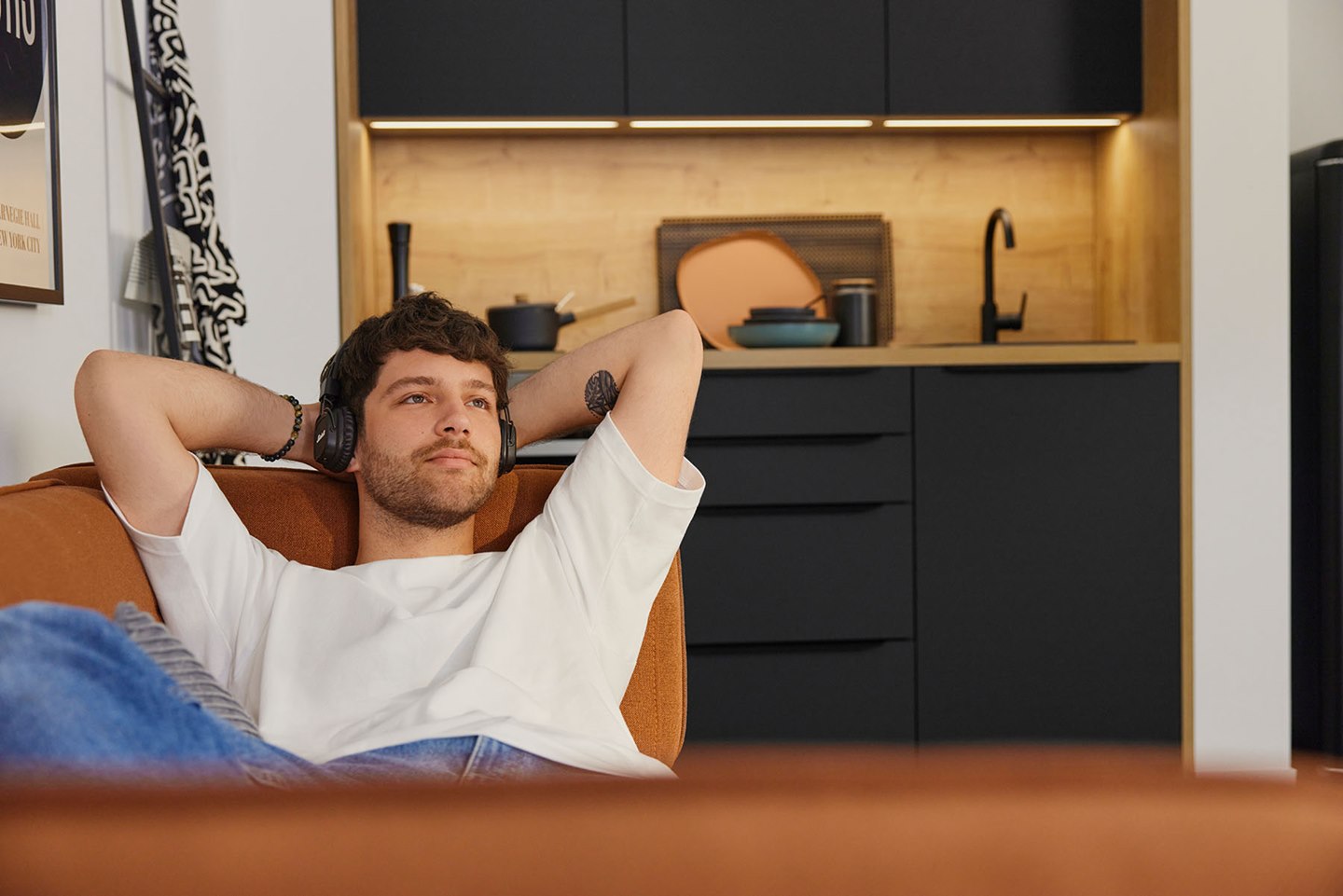 Curious and eager for more helpful information about the details of the student kitchen, including the fronts, countertops, and handles used?
Decorating Small Spaces - Creating a Cozy Home with a Few Tricks.
Small spaces, such as student apartments, can be made cozy and functional with the right decor. Here are a few tips on how to turn your student apartment into a standout with the right decoration and express your personal style.'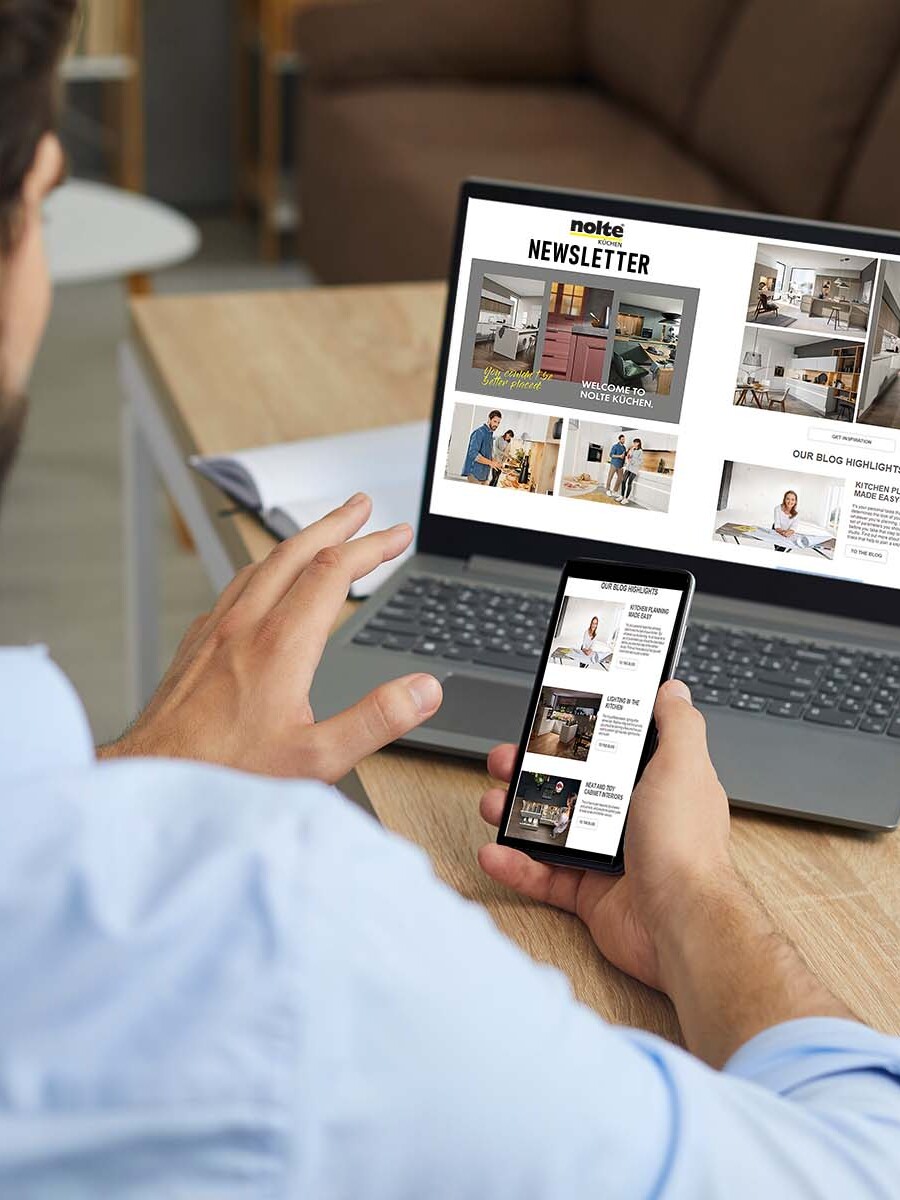 newsletter
Do you want to be among the first to know when something new is happening in the world of Nolte Kitchens? Perfect! Then simply subscribe to our free newsletter and never miss out on updates about our product range, planning tips and tricks, special promotions, contests, and much more.