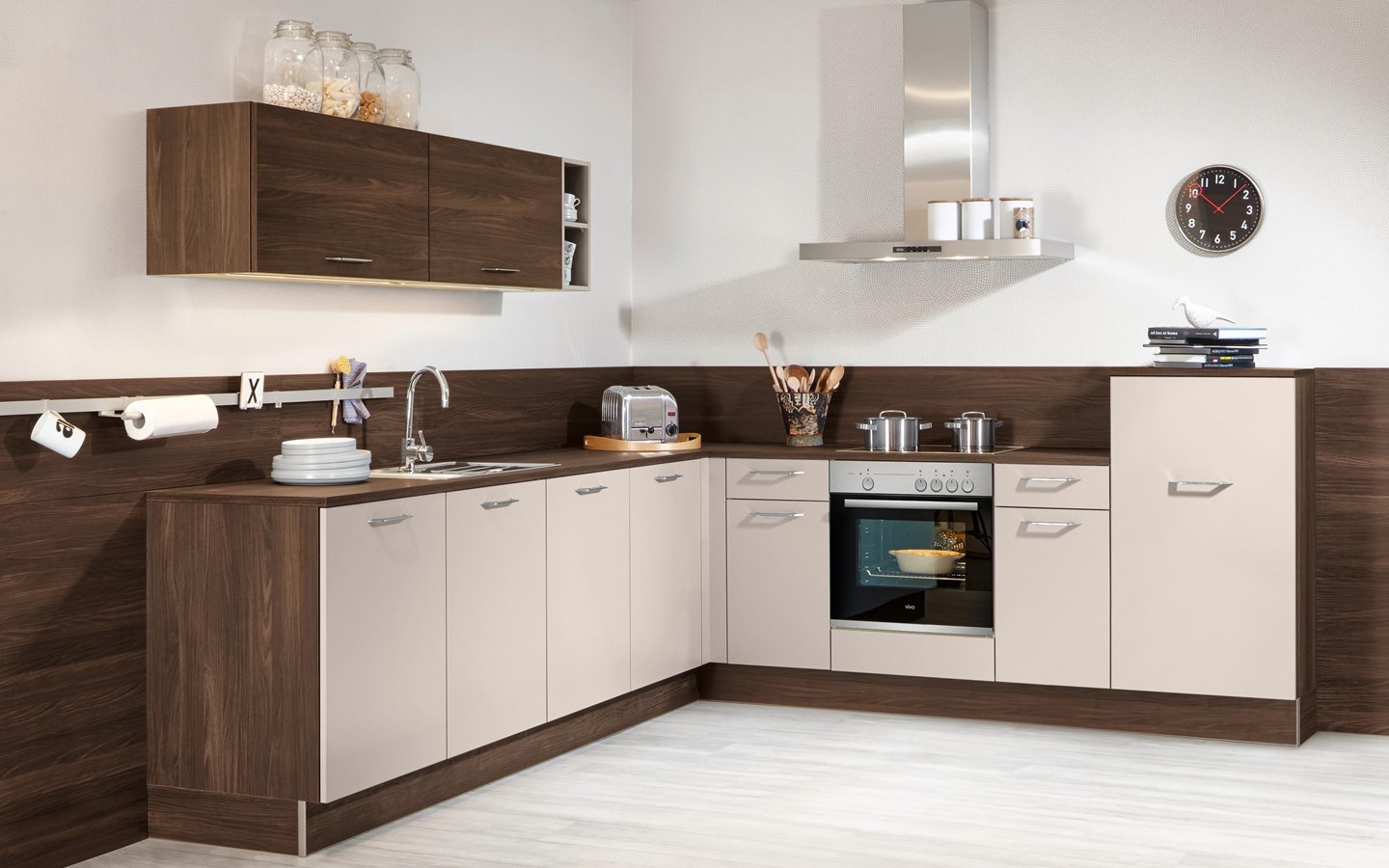 Kitchen ideas
365 days of summer in your kitchen
Warm walnut wood meets uni-coloured sahara fronts. The image is complemented by practical details such as hidden light strips and a railing system that adapts perfectly to all your needs.
Reasons to love this planning example: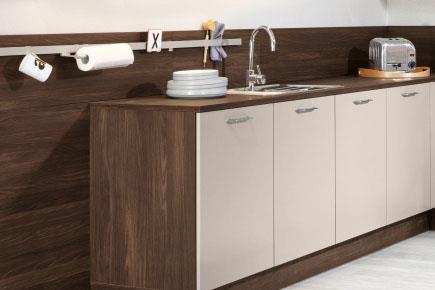 Always ready at hand: The railing system
The practical railing system adapts itself to your needs. Spices, pot holders, paper towels, cling film holders and even entire pots of herbs have their own space.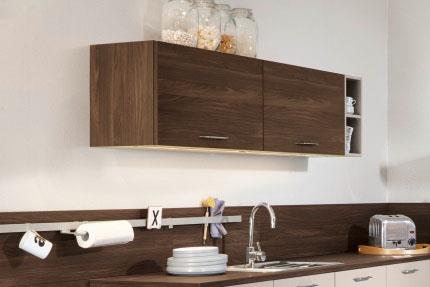 Light right where you need it
These wall units feature LED light strips at the bottom. Not only are these light fixtures hidden for extra subtlety. They also ensure that the worktop is well-lit.
Warm and affordable: Wood decor
You are looking for an affordable yet high-quality alternative to real wood? Nolte decors may be just what you're looking for.