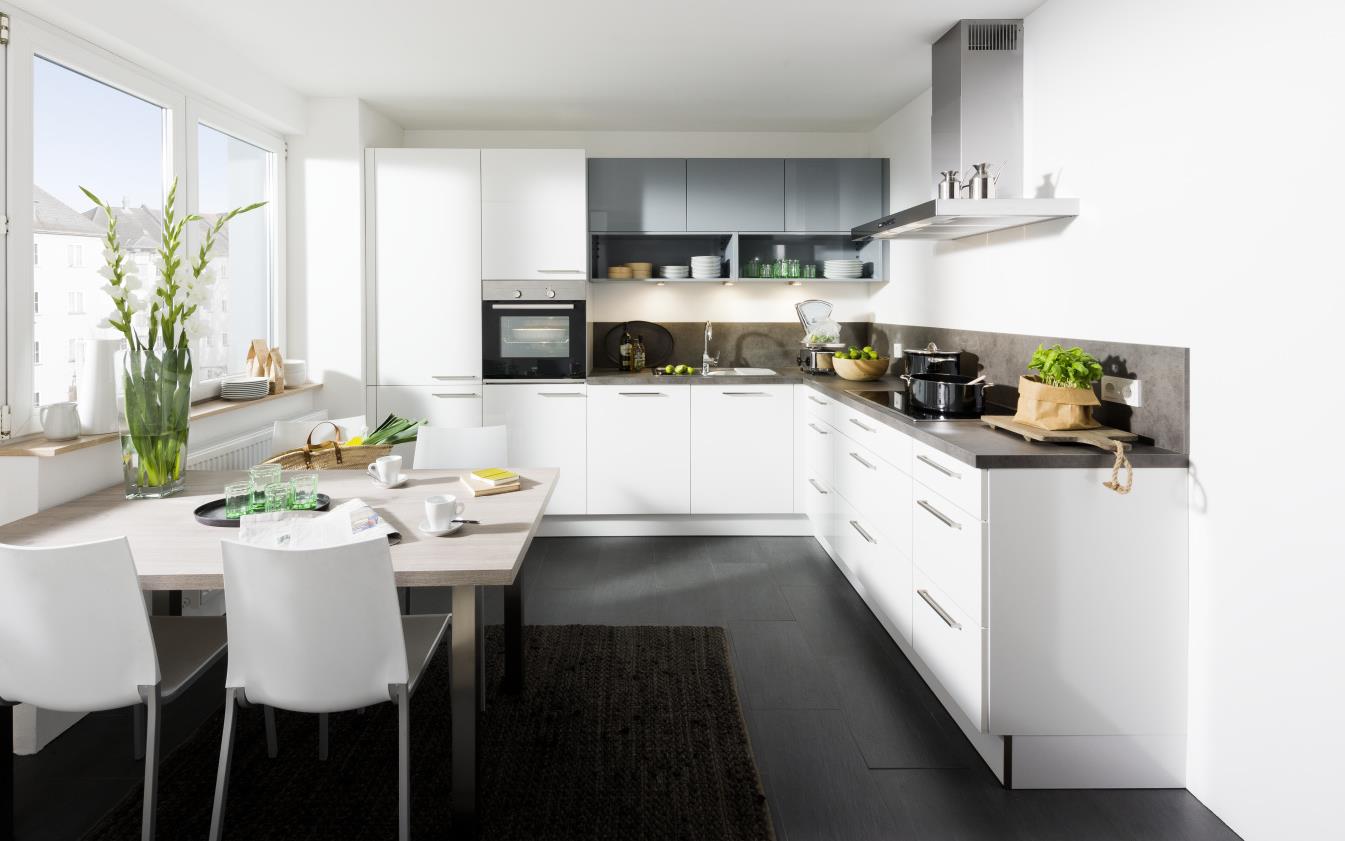 Kitchen ideas
A beautifully coordinated kitchenette
We don't even know what we like best: the cement-look worktop, the practical kitchen appliances at eye level or one of the many other exceptional features. Maybe it's the whole image created by all of these details.
Reasons to love this planning example: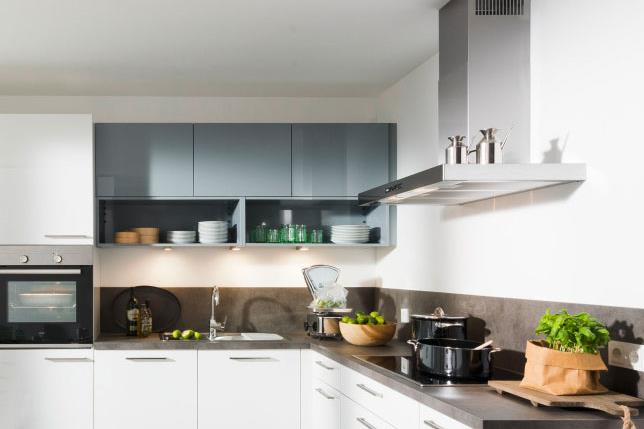 A gradient colour pattern
Thanks to their papyrus-grey design, the wall units are clearly delineated from the rest of the white kitchen. But thanks to the anthracite worktop, the transition is soft and harmonious. What a balance!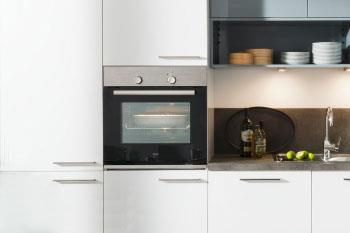 Ergonomic baking
The oven is installed so that you can see everything happening inside it. And not just that: Its eye-level position is gentle to your back.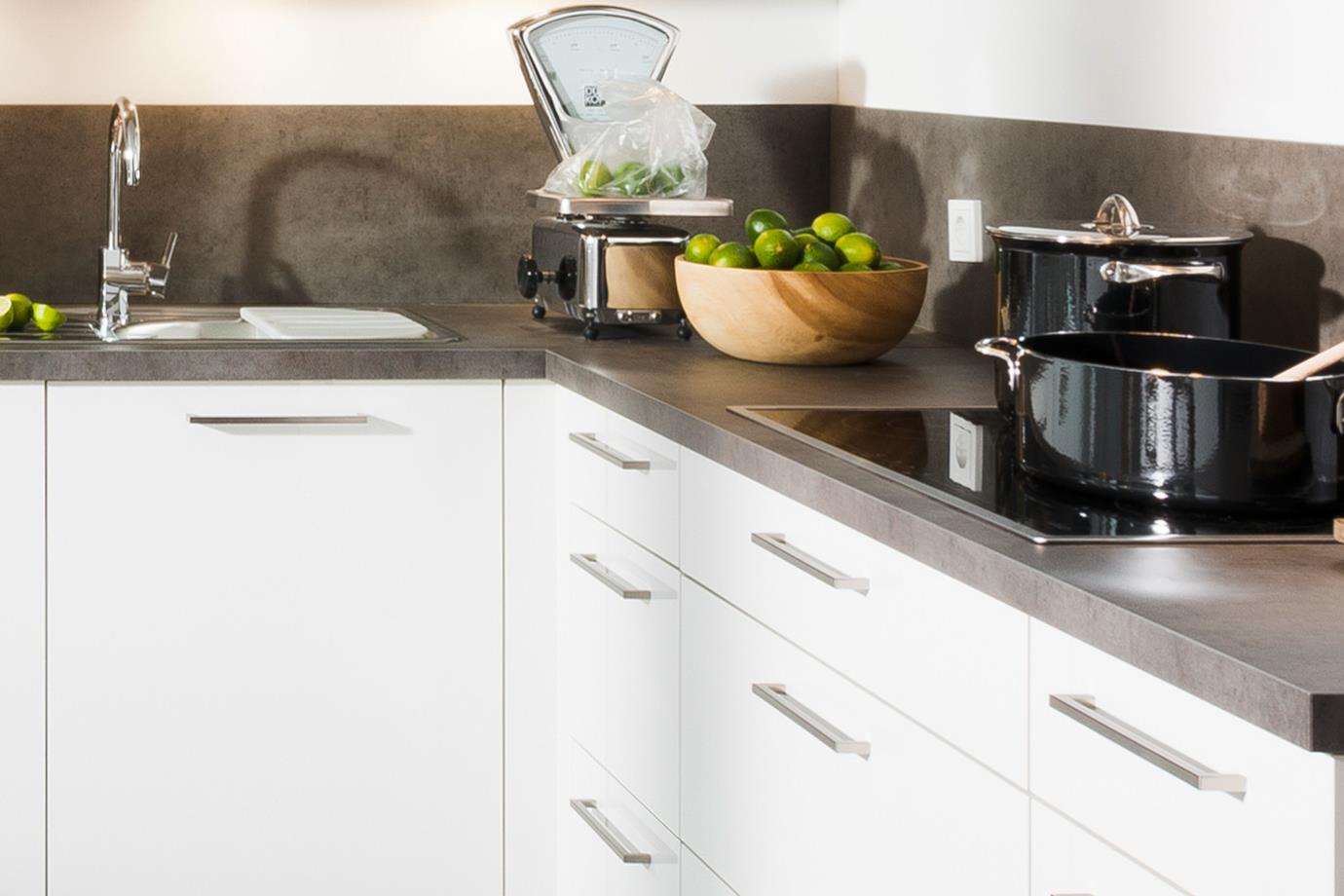 Worktop in cement-look design
The cement-look worktop has a rough and minimalist appearance, while the lacquer design of the fronts is clear and elegant. This combination of opposites creates a unique balance!