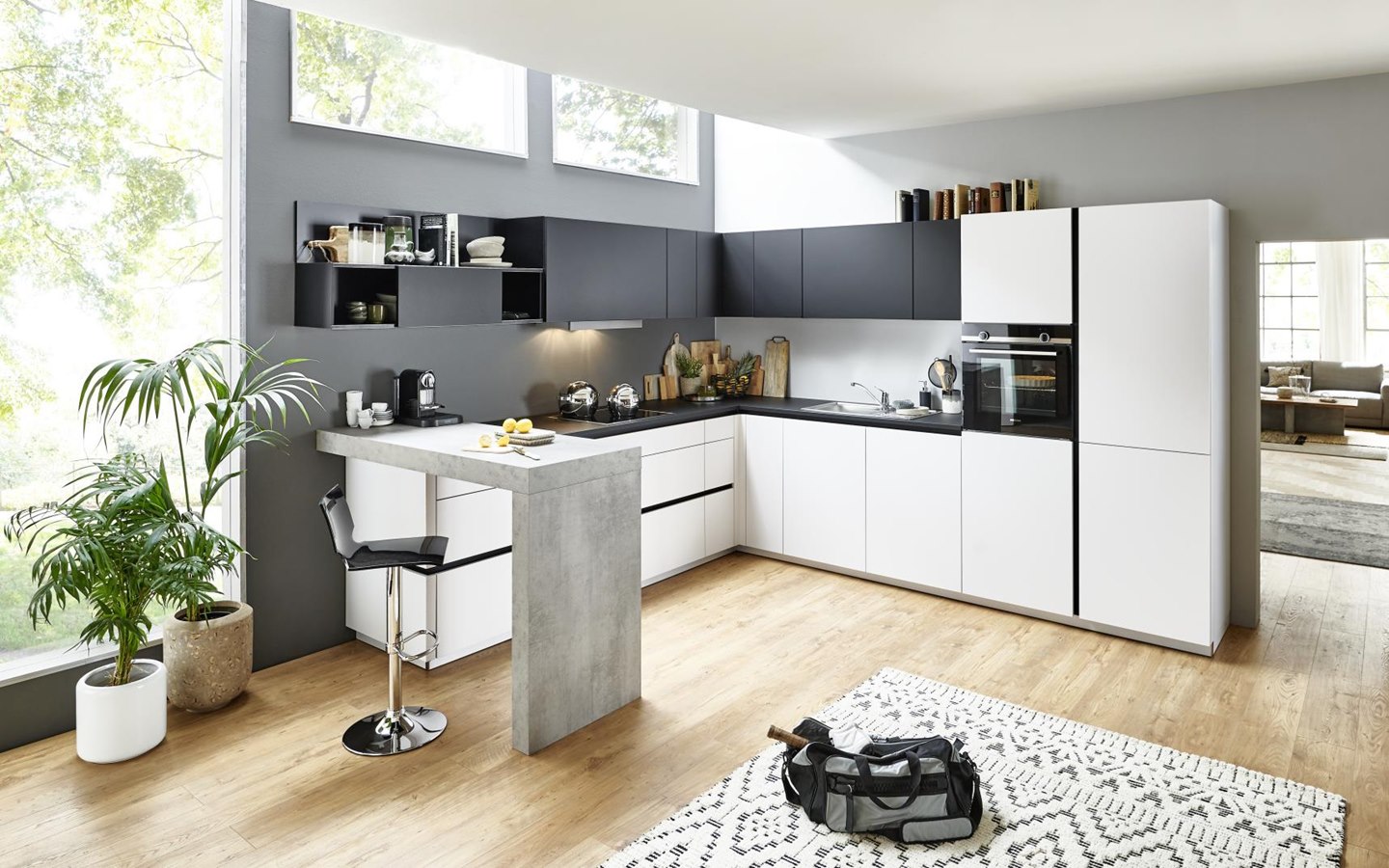 Kitchen ideas
Cooking & living right at the source
In this design you will find everything you need without walking far or looking hard. We have complemented the visuals of the white base tone with some black elements and a touch of concrete decor.
Take a closer look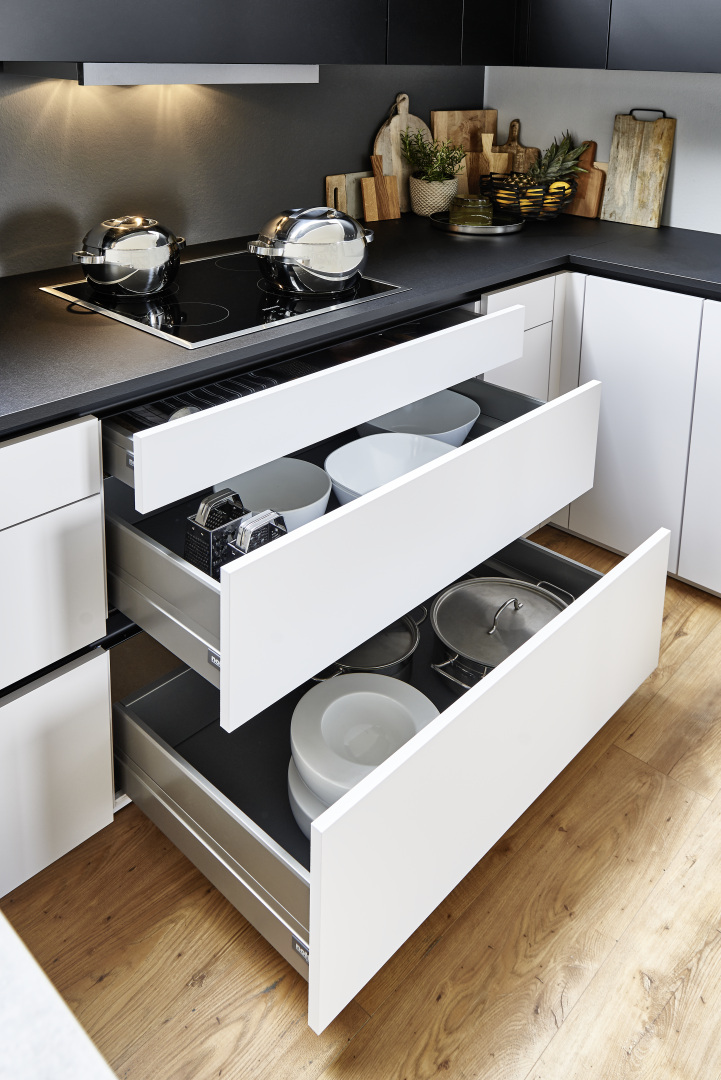 Reasons to love this planning example: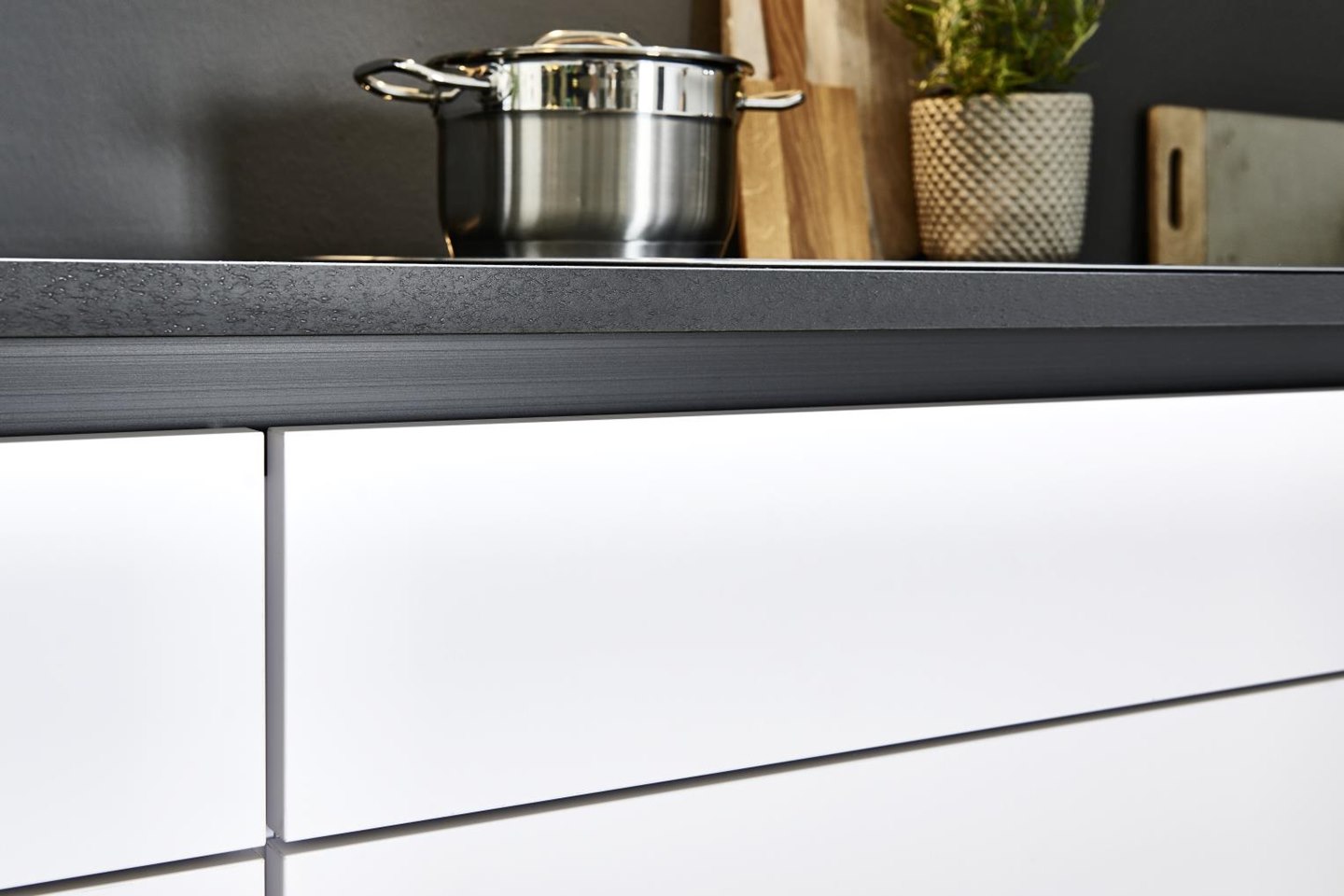 A black finger-pull
The MatrixArt finger-pull is available in three colours. In this kitchen design, we use black to accentuate the clear lines of the kitchen.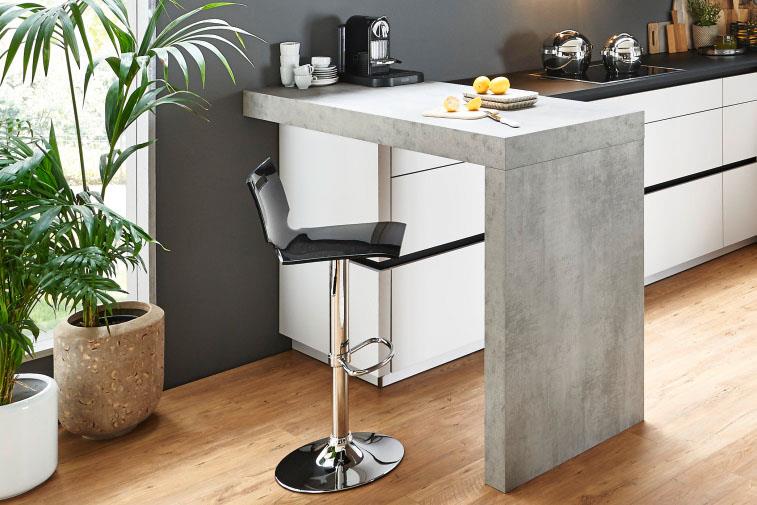 Get concrete at the bar
Industrial look meets nature: This concrete-look bar counter gives your kitchen weight and a unique charm.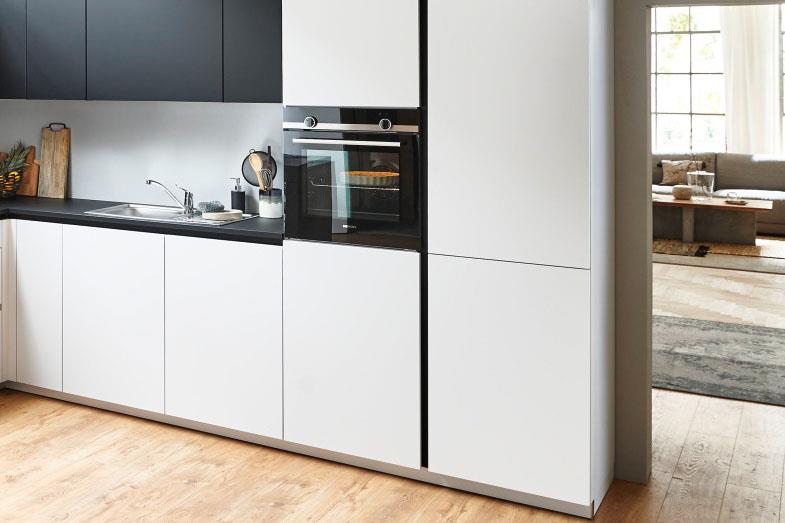 Clear lines in all directions
Integrated MatrixArt finger pulls run horizontally and vertically through the kitchen.