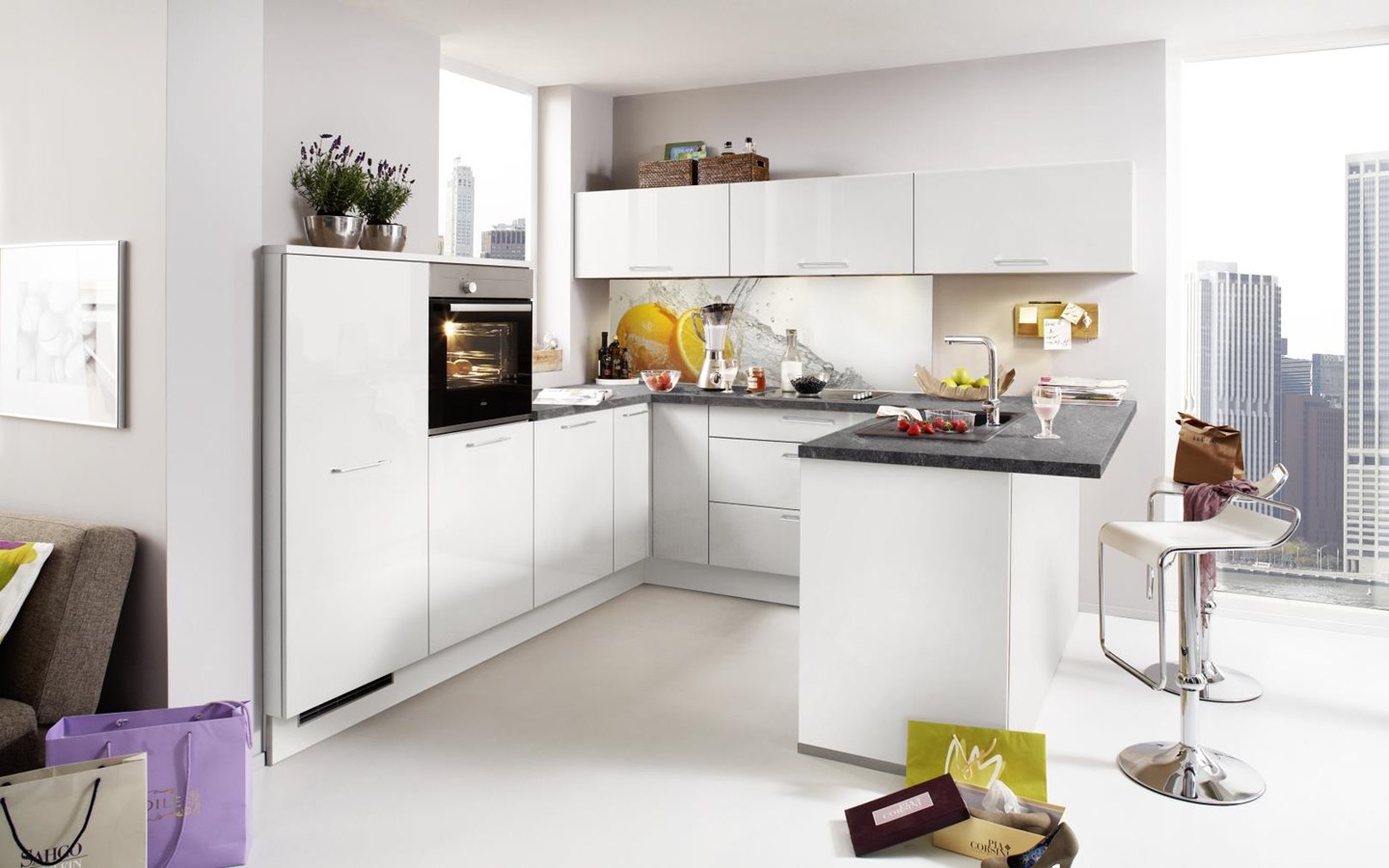 Kitchen ideas
A small kitchen with a bar
The smaller, the better: A high-level oven, integrated bar counter and timeless white design leave nothing to be desired. This compact kitchenette has everything you might need.
Reasons to love this planning example: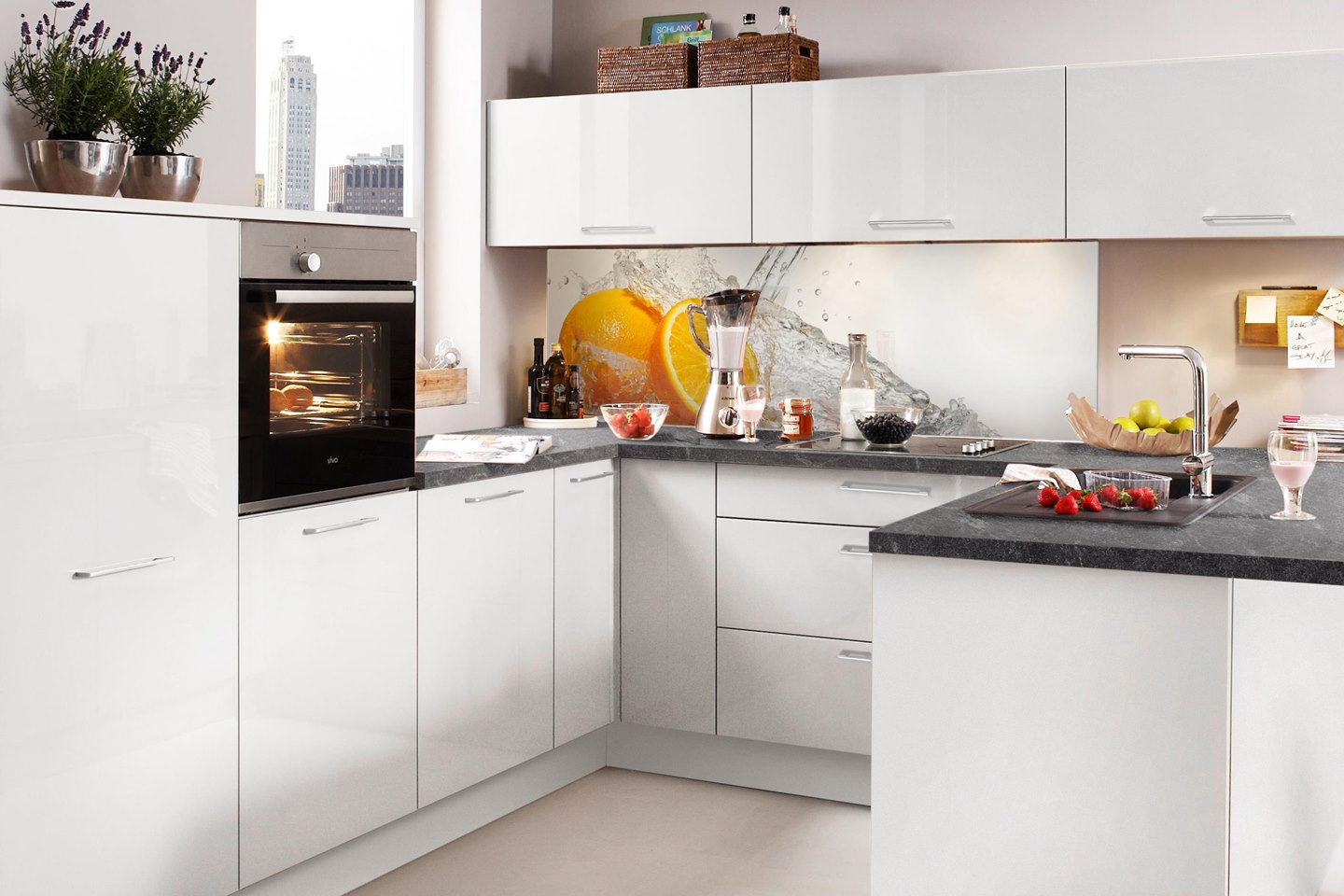 A glass recess panel with an orange fruit pattern
Glass recess panels are an ideal spray guard for all the areas that see a lot of work. This design plan includes a printed motif with a fresh look behind the safety glass.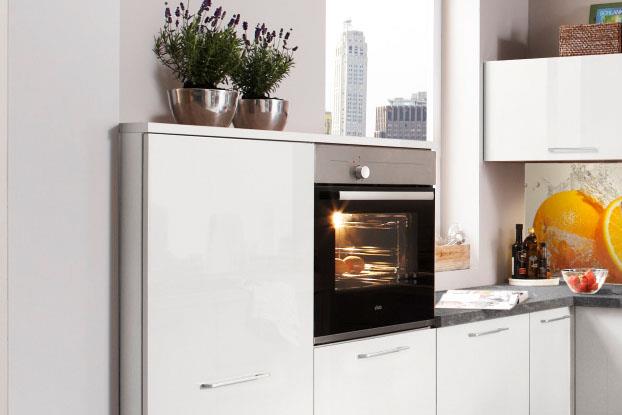 Ergonomic baking
The oven is installed so that you can see everything happening inside it. And not just that: Its eye-level position is gentle to your back.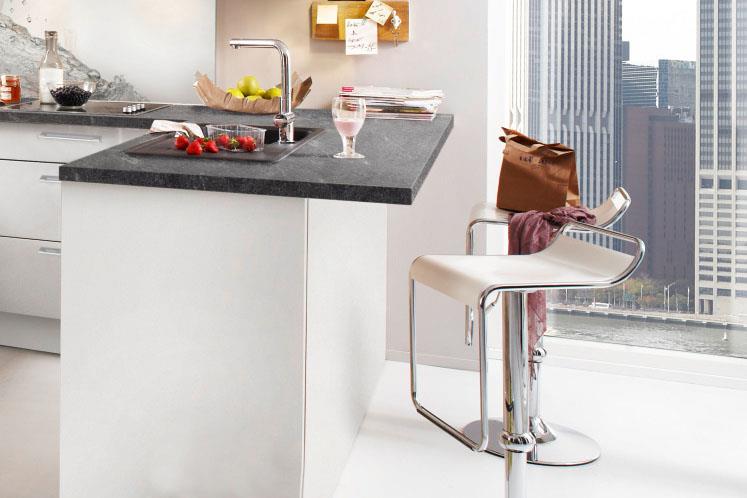 An integrated bar counter
An especially helpful feature, especially in small kitchens: an integrated bar counter element. But beware! Once you sit down, you might not want to leave this tempting spot!