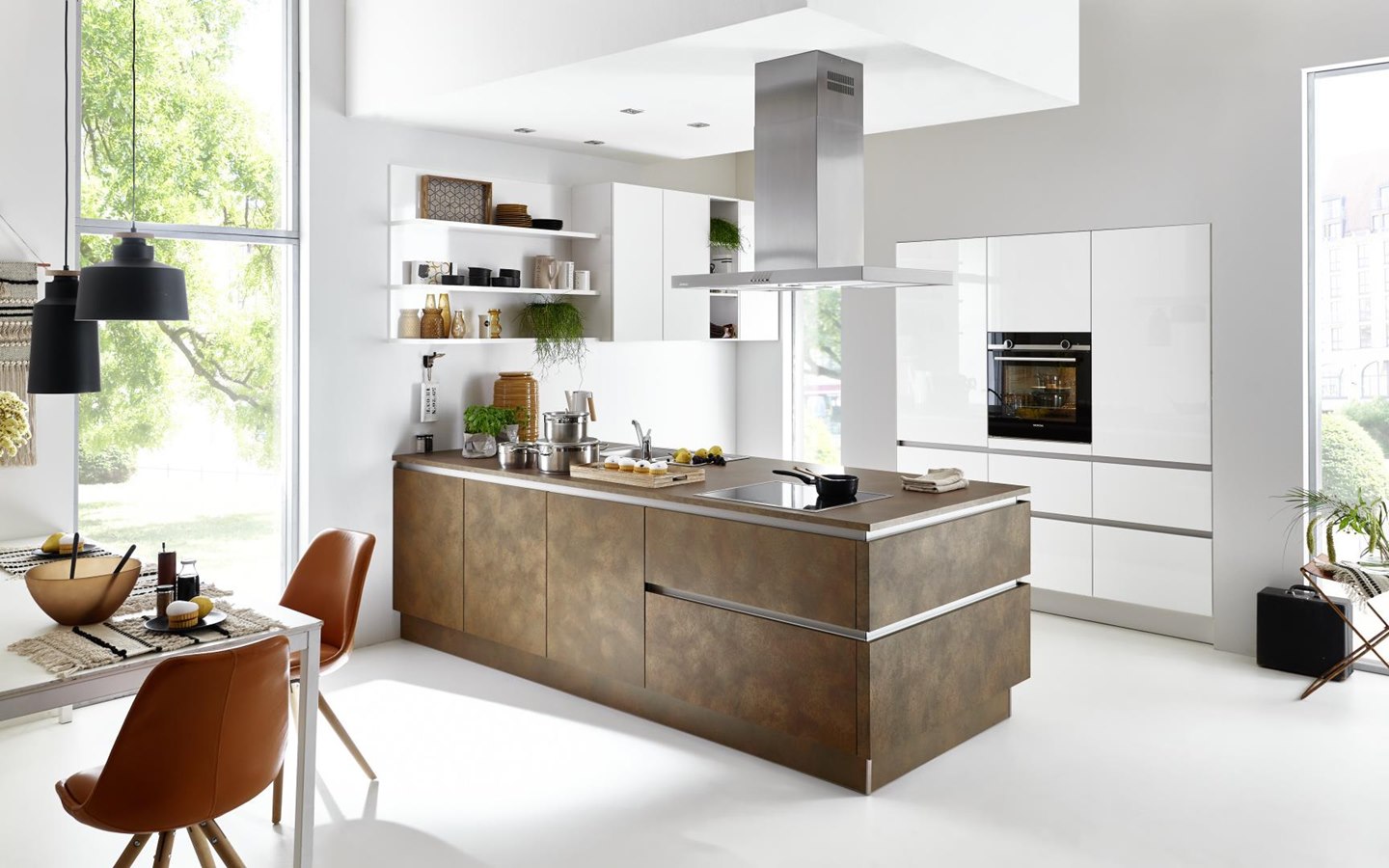 Kitchen ideas
A handleless kitchen with colourful elements: White and metal
This kitchen block should catch the eye of any visitor. Even the corten steel FERRO front on its own draws the attention. It looks particularly elegant in the handleless MatrixArt version. And what goes well with that? Gleaming white! The stage is set!
Reasons to love this planning example: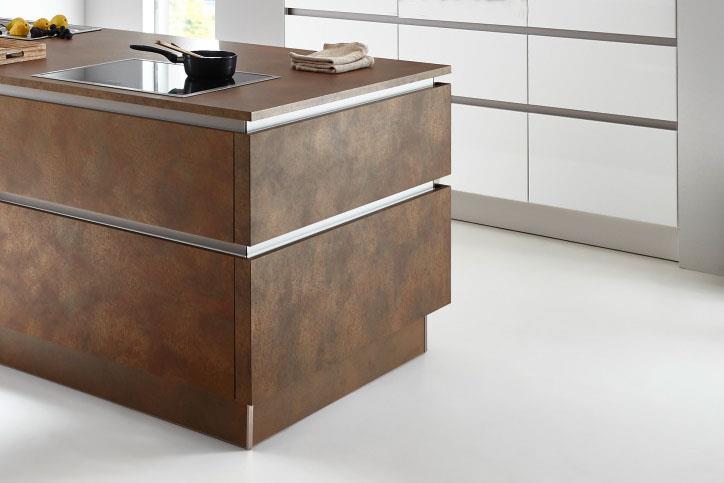 Elegance all around: The MatrixArt finger-pull
The unbroken finger-pull is yet another element of the elegant design of this kitchen. On request, it even comes with a lighting fixture.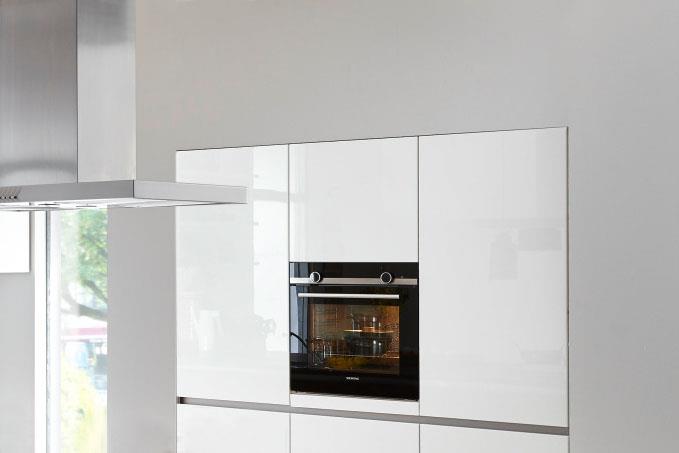 Perfect integration
The side cabinets of this kitchen are enclosed. This makes it seem as though they were disappearing in the wall.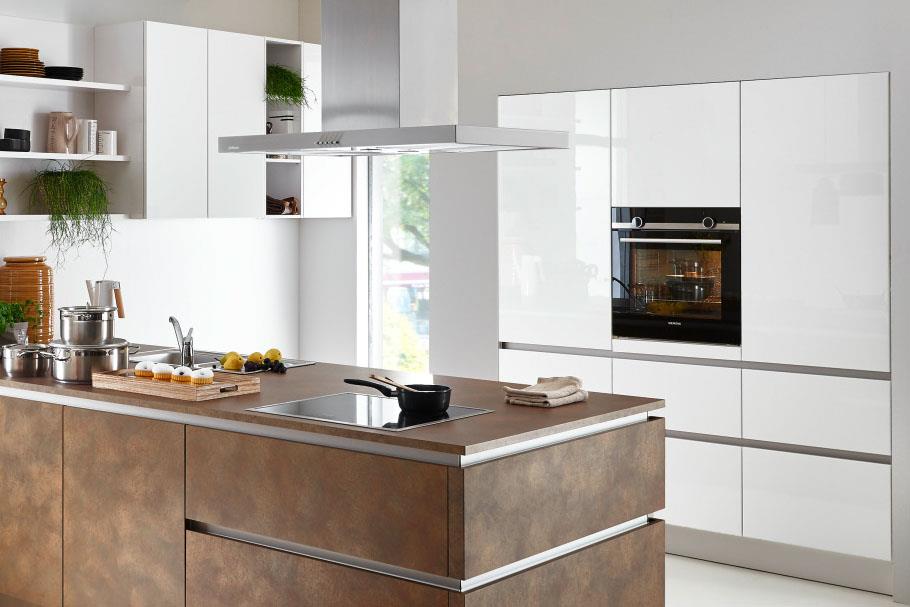 Lacquer and metal - a winning combination
Even on their own, these details are amazing, but together nothing can top them: A combination of metal fronts with high-gloss genuine lacquer.