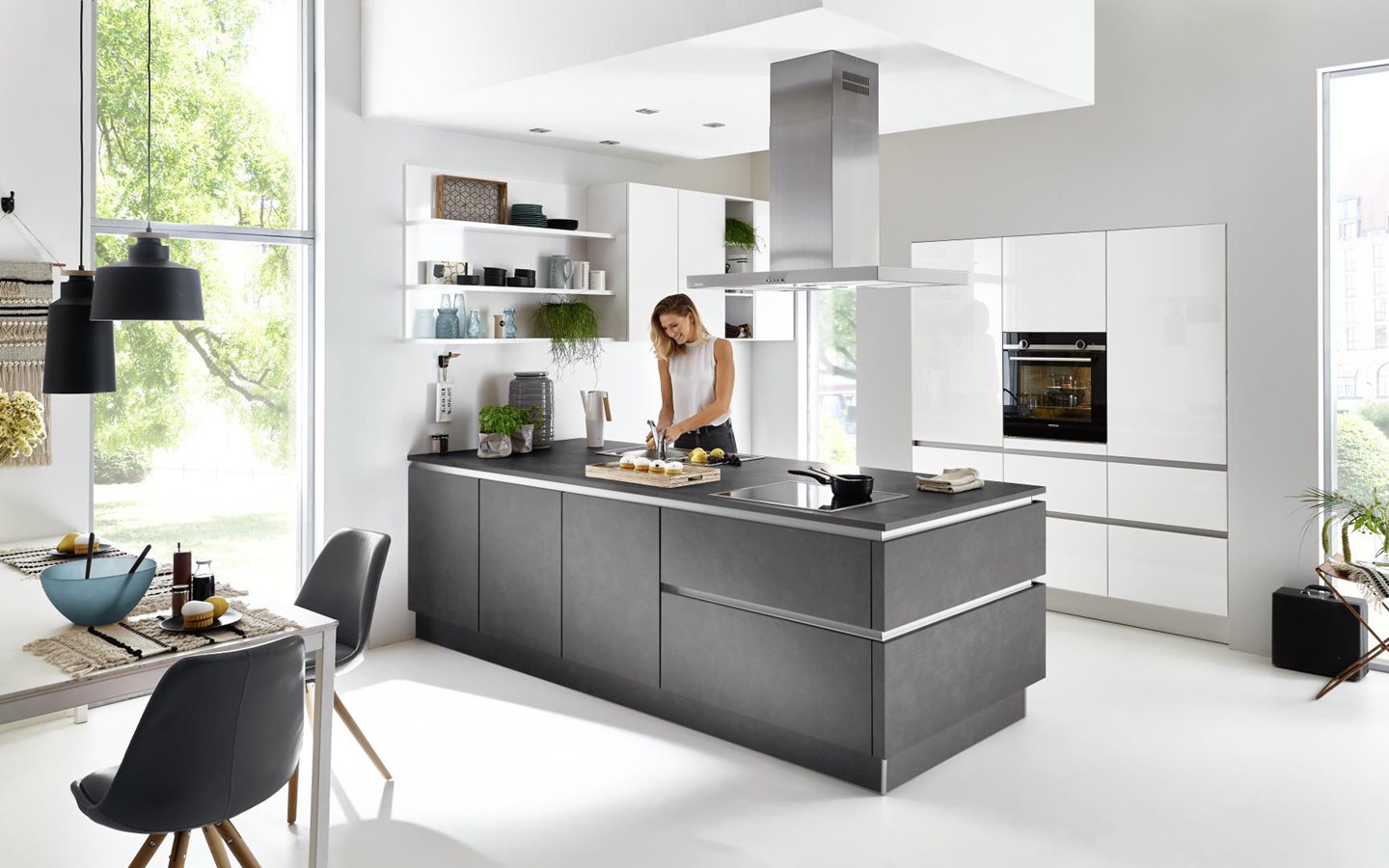 Kitchen ideas
Surrounded by white: a grey kitchen island
While white shelves and cabinets keep to the background, the kitchen block in a fashionable steely grey dominates this kitchen. Simply add an elegant cooker hood and this kitchen plan becomes perfect.
Reasons to love this planning example: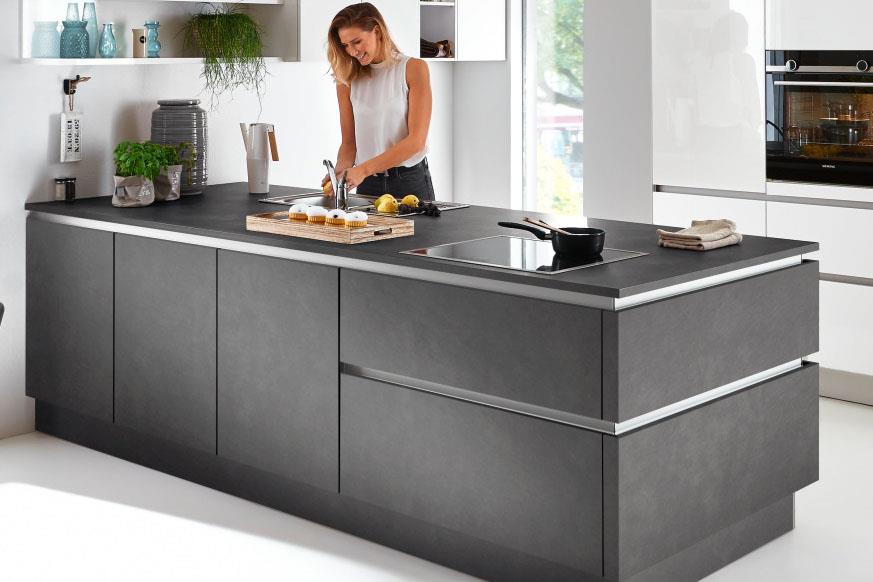 Cast in one piece
The effect of the kitchen island is not accidental: Its front, plinth and worktop are all designed in the same steel grey.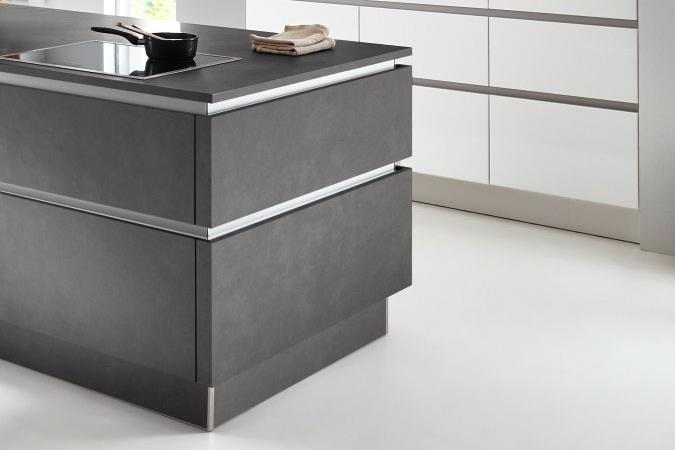 Simple and handleless
If you want to accentuate the straight lines of your kitchen, our handleless MatrixArt design is the ideal option.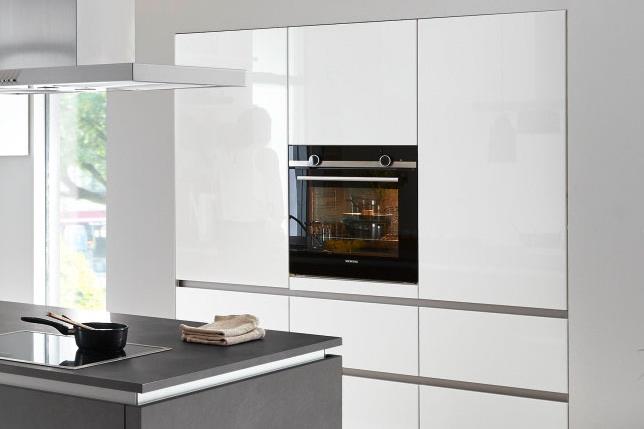 Framed side cabinets
The side cabinets of this kitchen are enclosed. This makes it seem as though they were disappearing in the wall.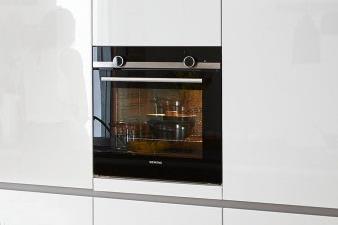 Ergonomic baking
The oven is installed so that you can see everything happening inside it. And not just that: Its eye-level position is gentle to your back.