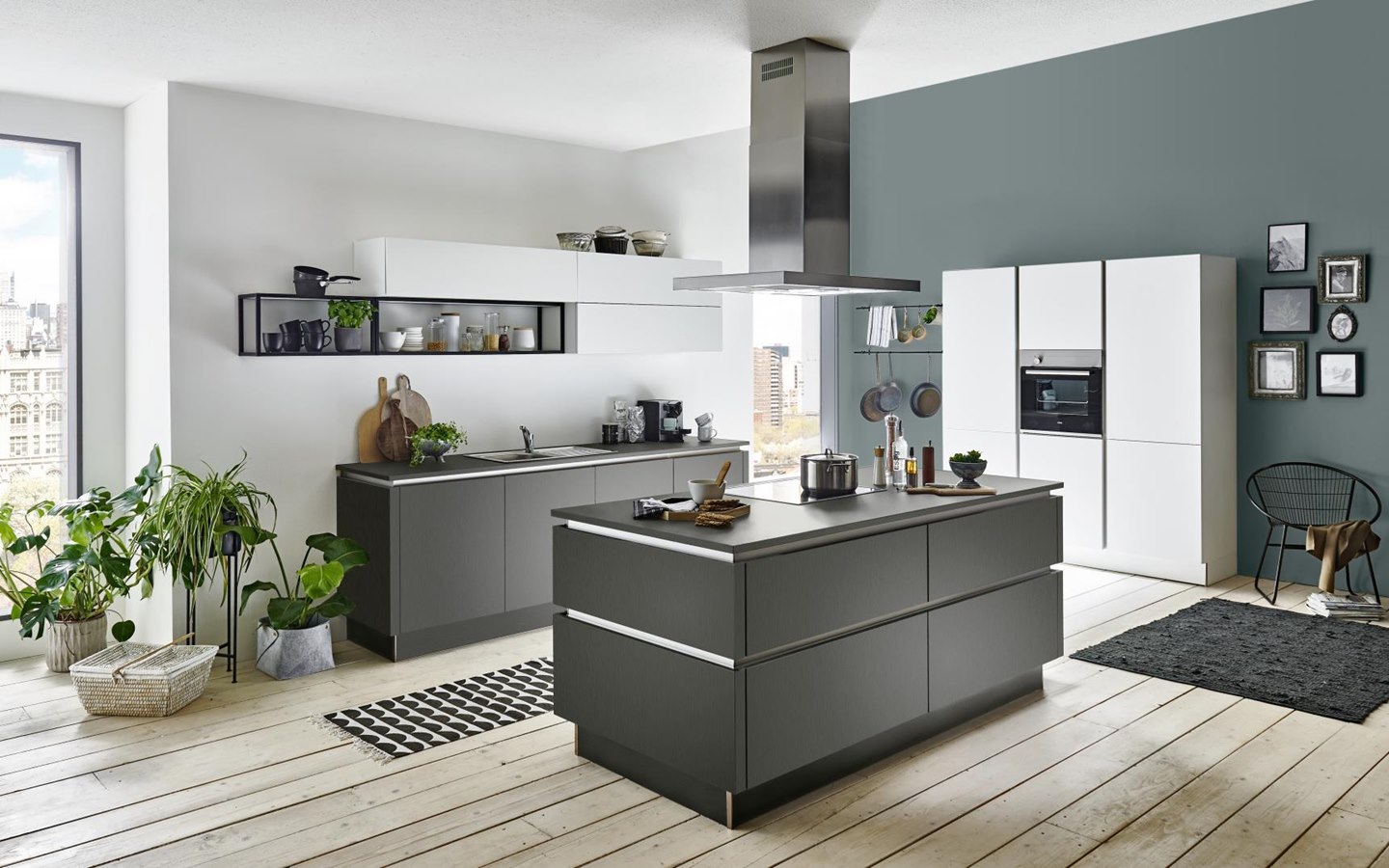 Kitchen ideas
A kitchen island dream in grey and white
The combination of graphite, quartz grey and white creates an ambiance that is classy, elegant and timeless. On top of that, the handleless fronts draw clear lines throughout the room. This dream kitchen is a straight-forward choice.
Reasons to love this planning example: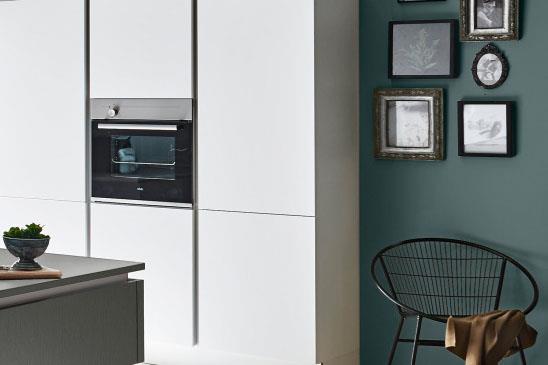 A vertical finger-pull – elegant yet practical
The MatrixArt finger-pull is perfect, not just for horizontal designs. A vertical finger-pull in side cabinets emphasises straight-lined design in your kitchen.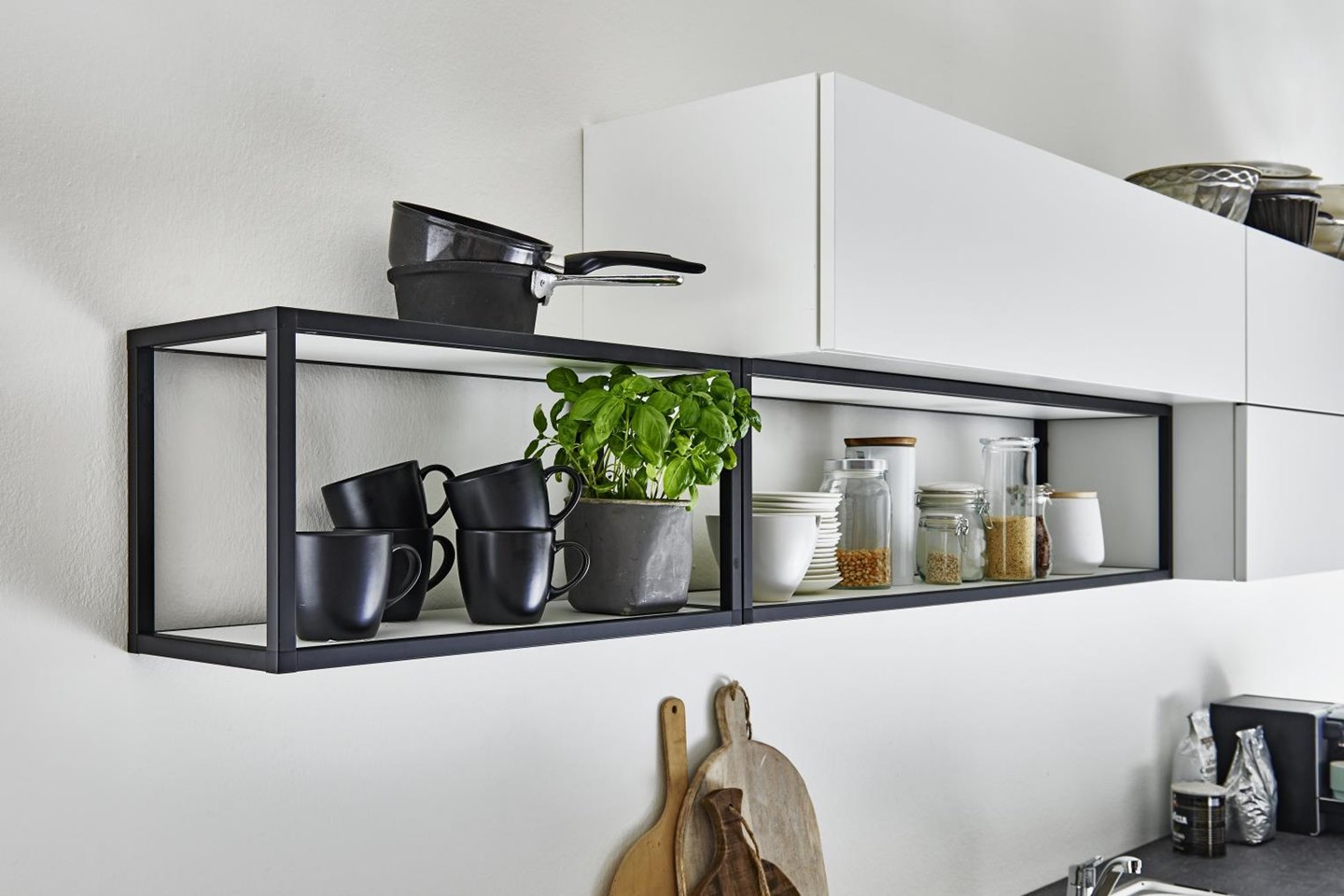 To open this door, simply push
These wall units open with just a light push, no handles required. We call this clever little trick "push-to-open".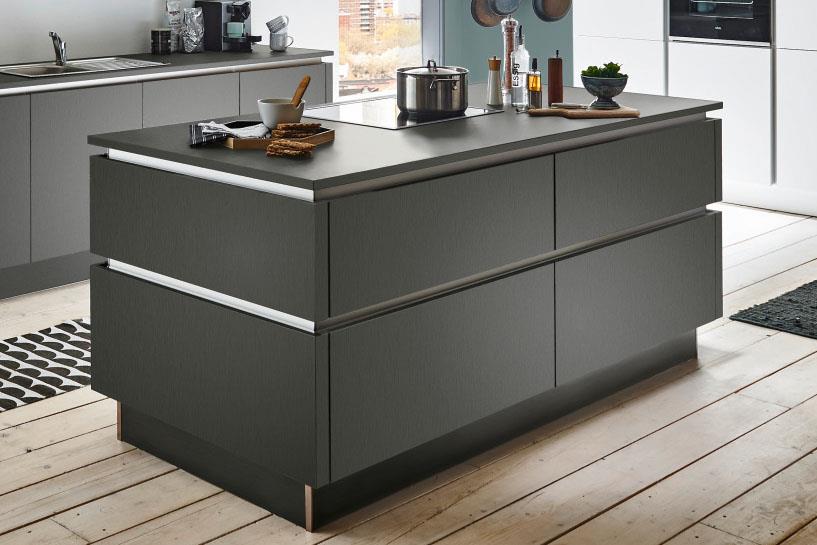 Just the right match: Plinths and fronts
The matching uniform choice of decor for the plinth and front makes this kitchenette seem as though it was cast in one piece.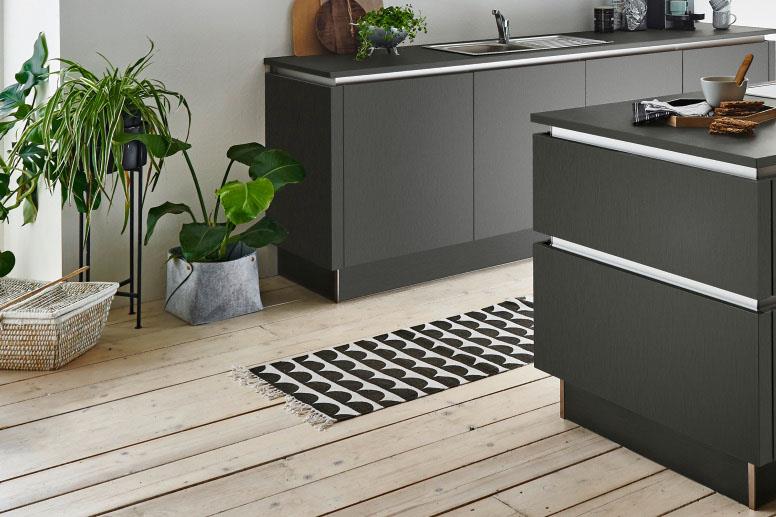 Handleless designs in two places
Two integrated finger pulls create clear lines in your new dream kitchen. Moreover, finger pull lighting acts as an additional light source.