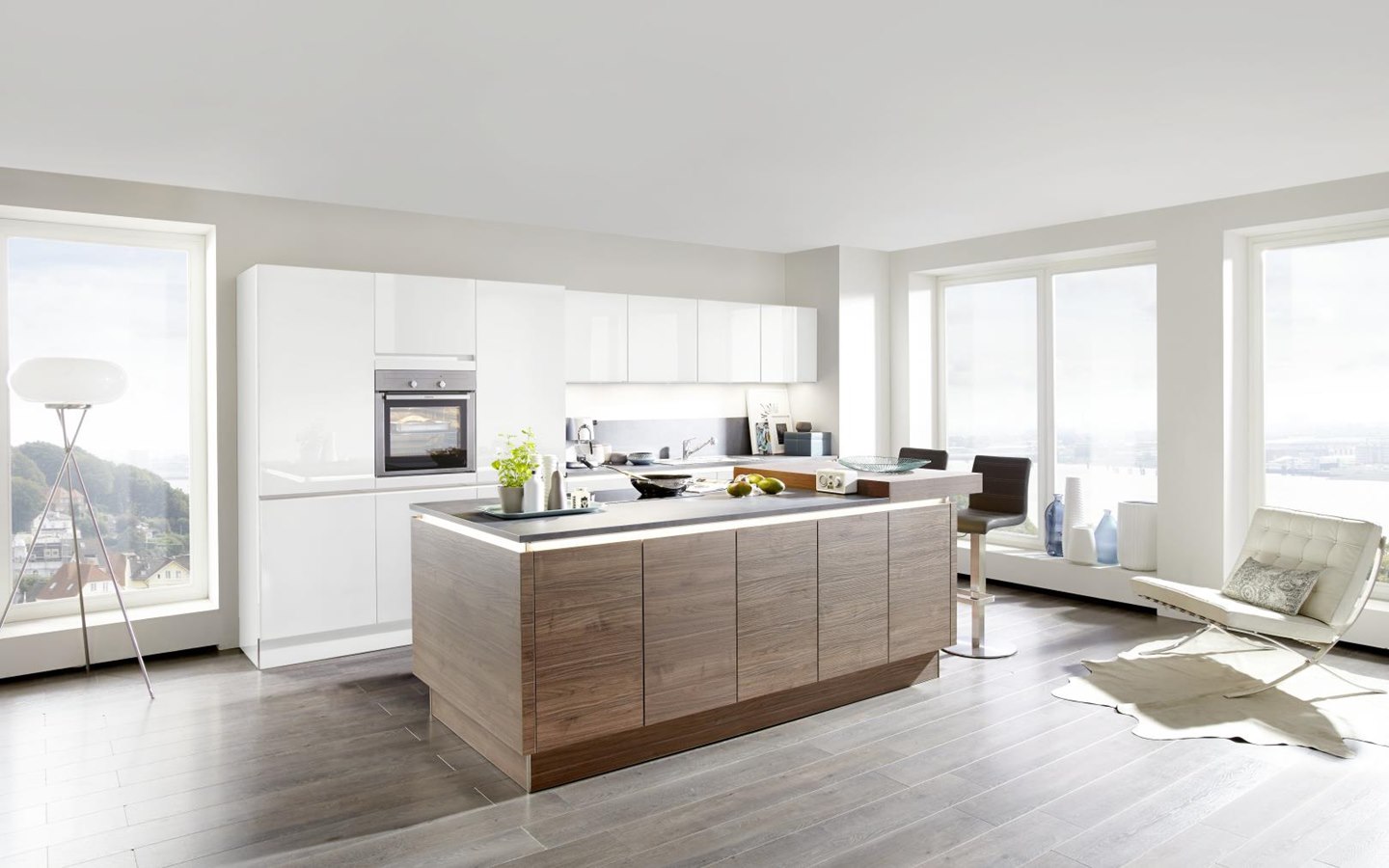 Kitchen ideas
A kitchen island with an integrated bar counter
Standing out in front of gleaming white fronts, the wood-coloured kitchen island with a bar counter is unarguably the highlight of this kitchen. It's amazing how simple, yet generous a kitchen plan can be.
Reasons to love this planning example: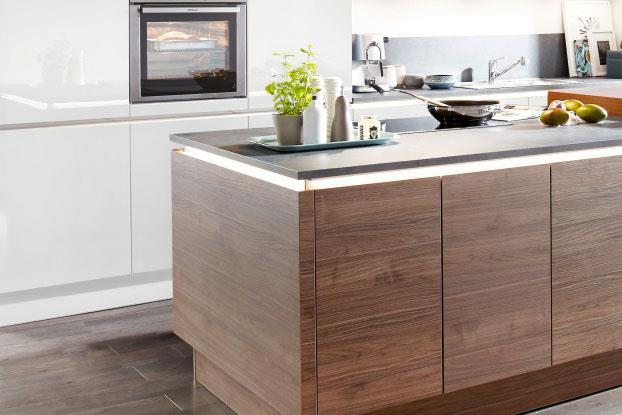 Straight-lined and handleless
With this front, we decided to forego conventional handles and choose a MatrixArt design instead. The handleless front creates an even more straight-lined overall impression.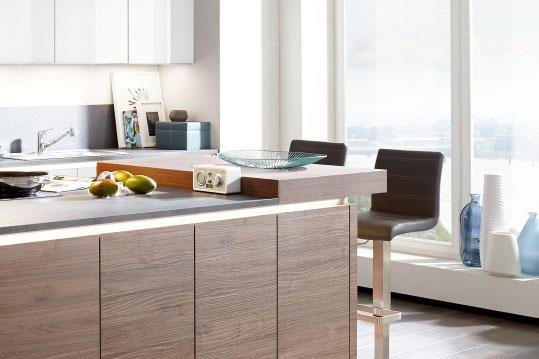 An integrated bar counter
The integrated bar counter element is a great end piece for your kitchenette. But beware! This tempting spot could become your new favourite place for sneaking a small snack!