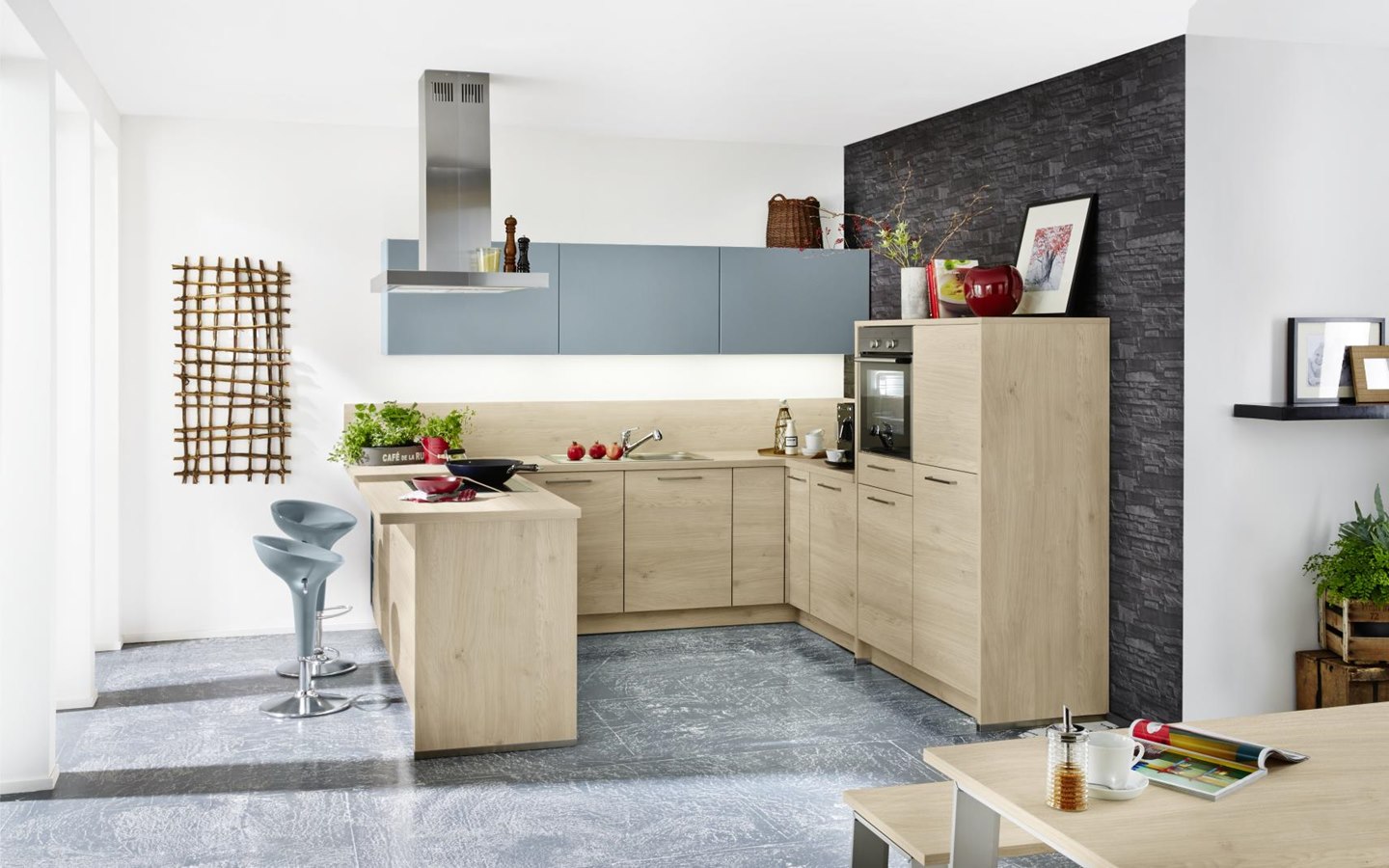 Kitchen ideas
A kitchen straight out of a holiday home
These colours will make you feel like you're at a beach cottage: Opal and sahara, combined with the natural look of knotty oak conjure up images of the sun, the sea and ever-lasting holidays.
Reasons to love this planning example: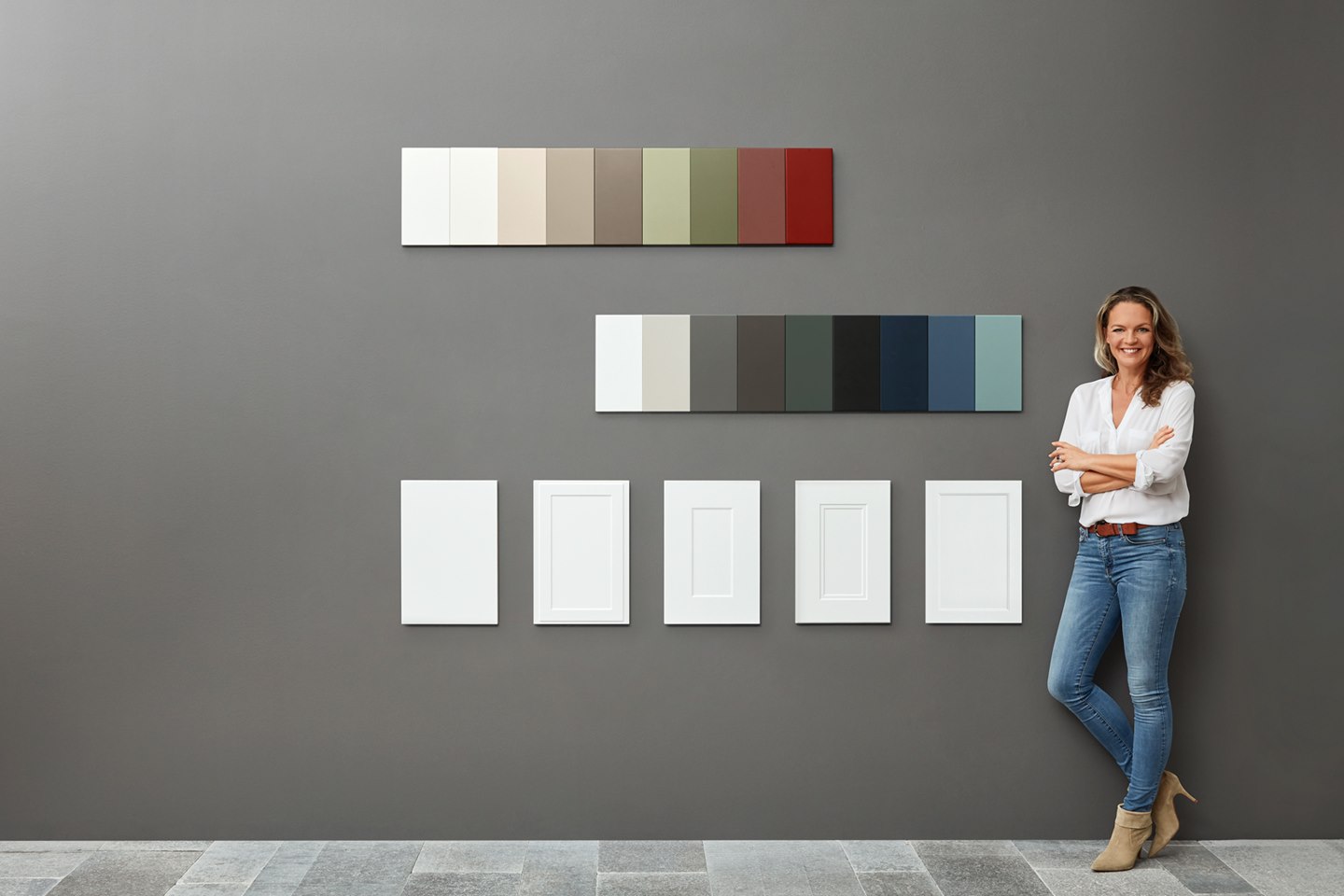 Mat lacquer design
An appealing combination: The mat lacquer concept includes many attractive colours grouped in pairs in a cool or warm colour family. Creating colour combinations has never been this simple or this fun.
A matching spray guard
The recess panelling, just like the bottom units, is designed using natural knotty oak. This splash guard creates a consistent overall impression.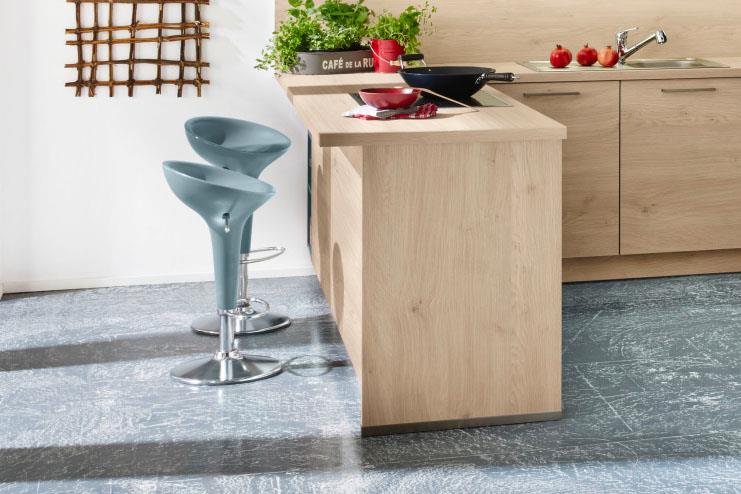 Seating space and work area in one
The particularly low, overhanging worktop is the perfect spot for taking a seat.