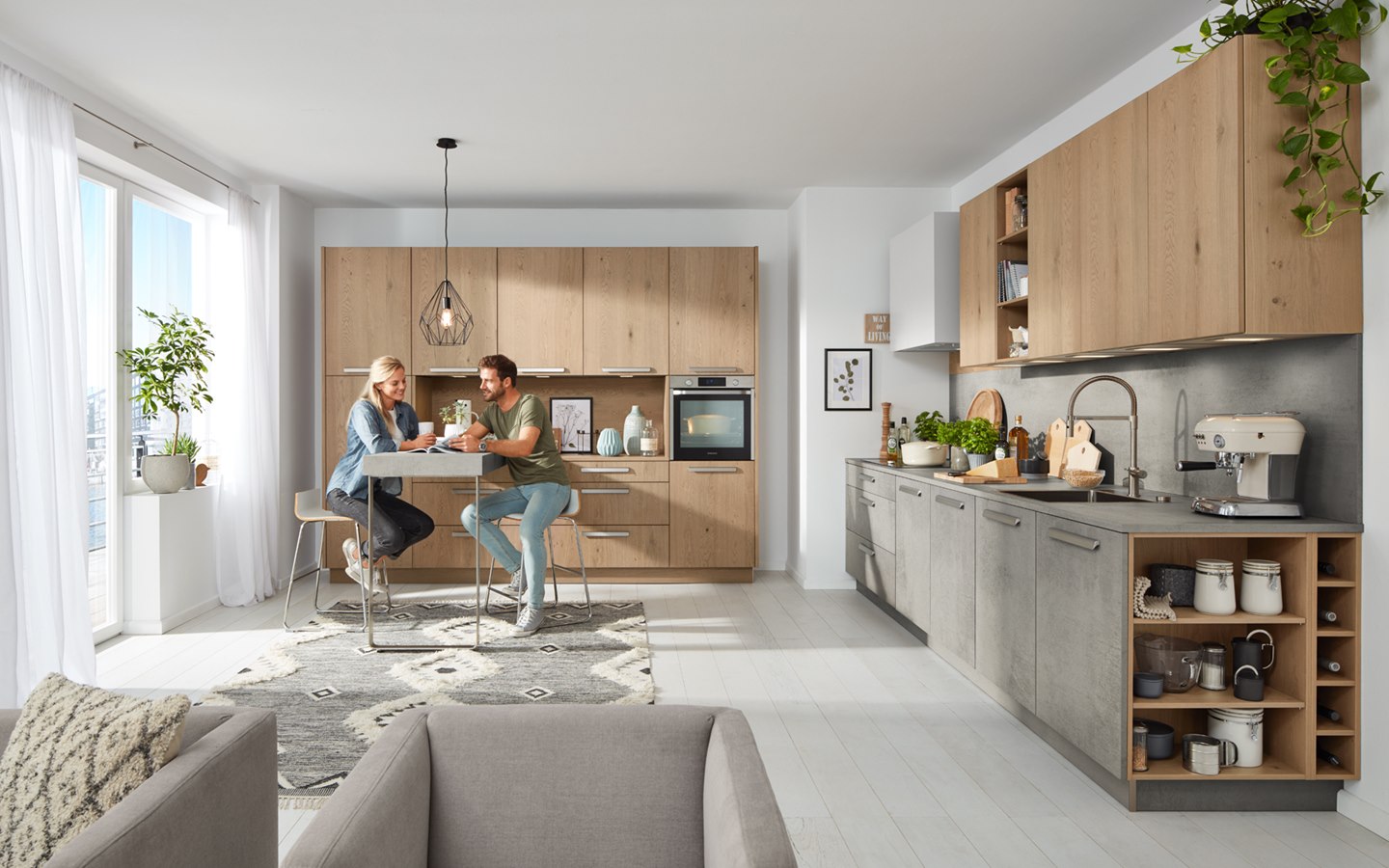 Kitchen ideas
Open to new ideas: Living in your kitchen
Why separate something that harmonises so well? Like the kitchen and living room. The wood decor creates a cosy, homely feeling that is actively supported by the simple front in Papyrus grey.
Take a closer look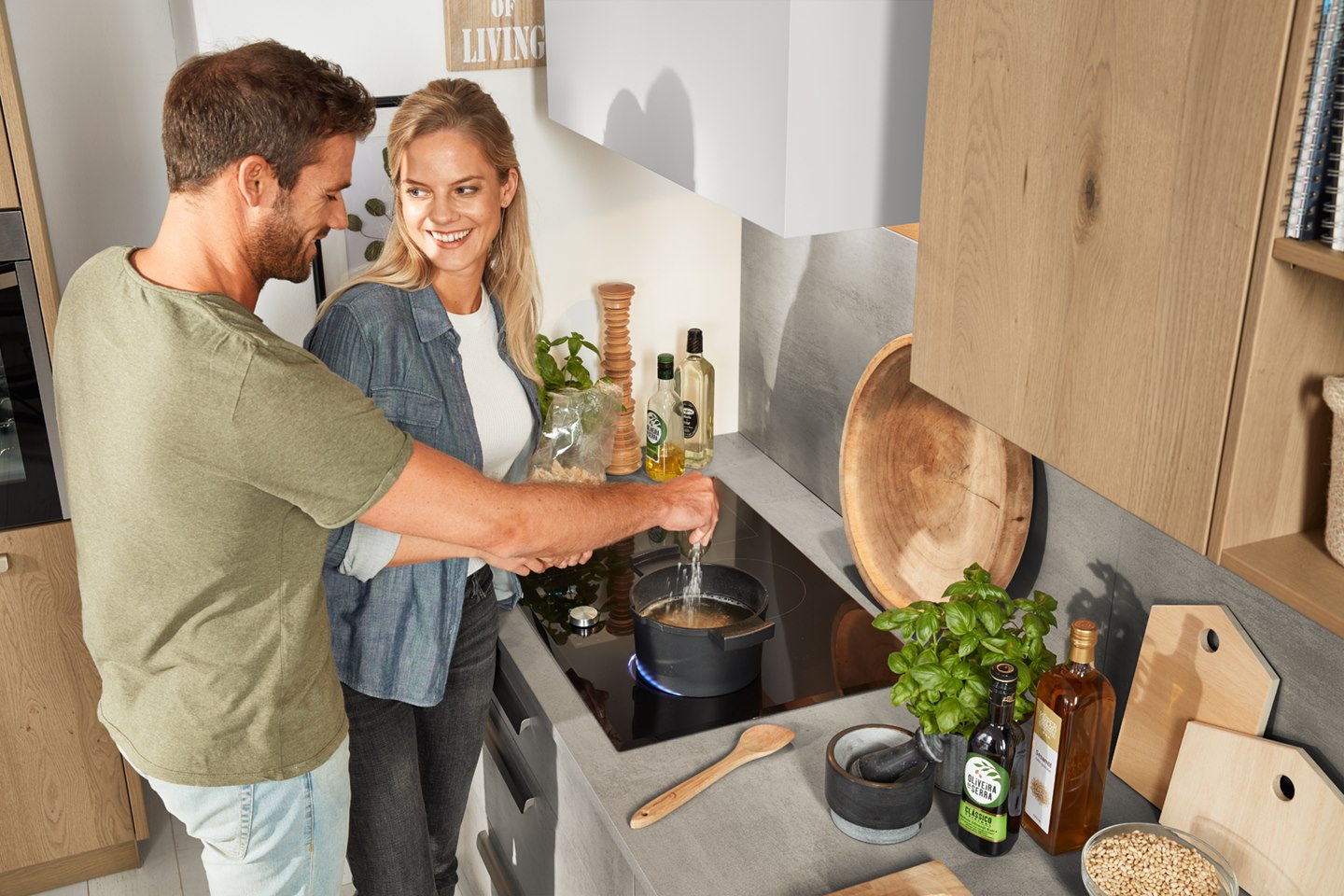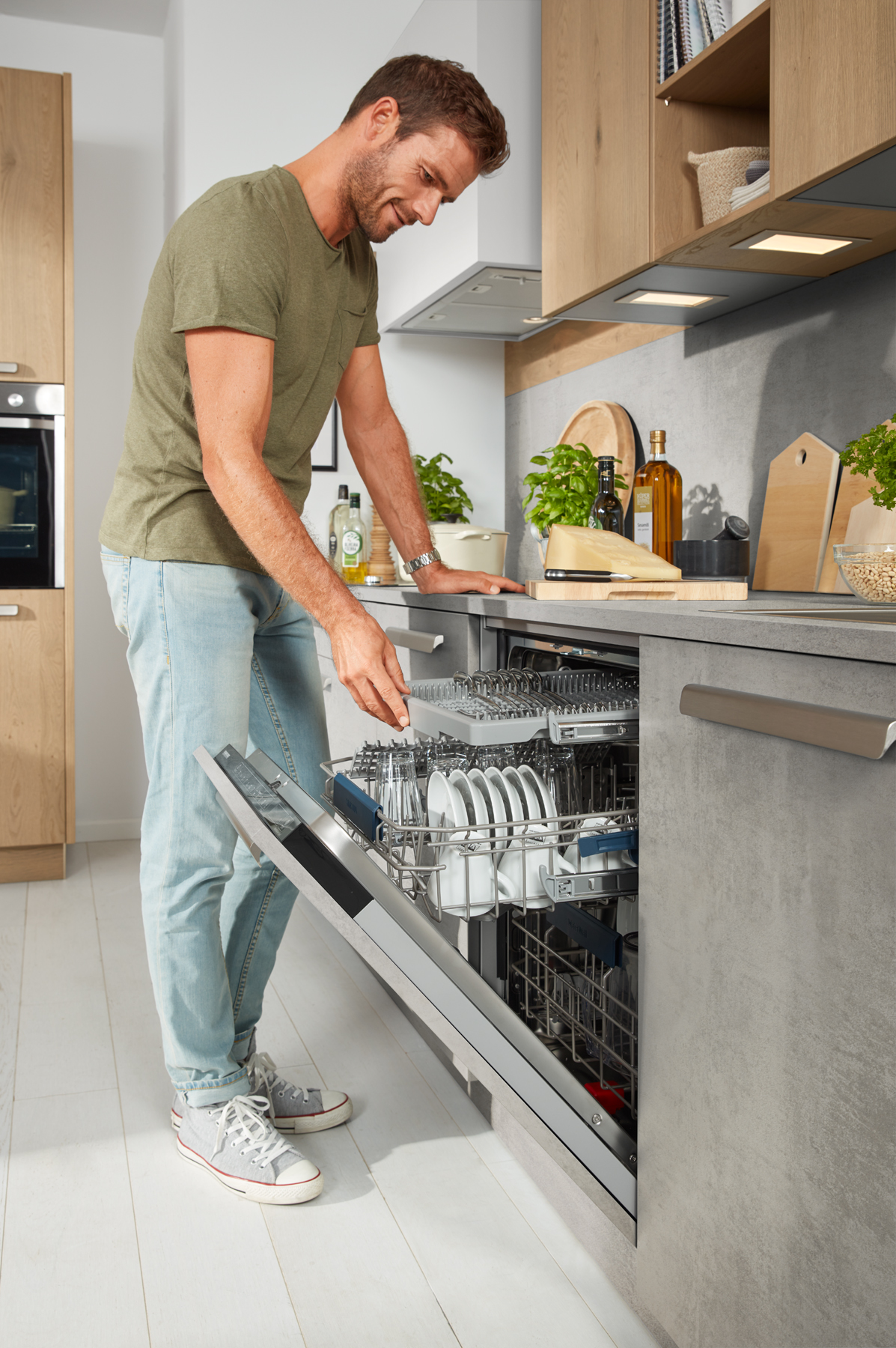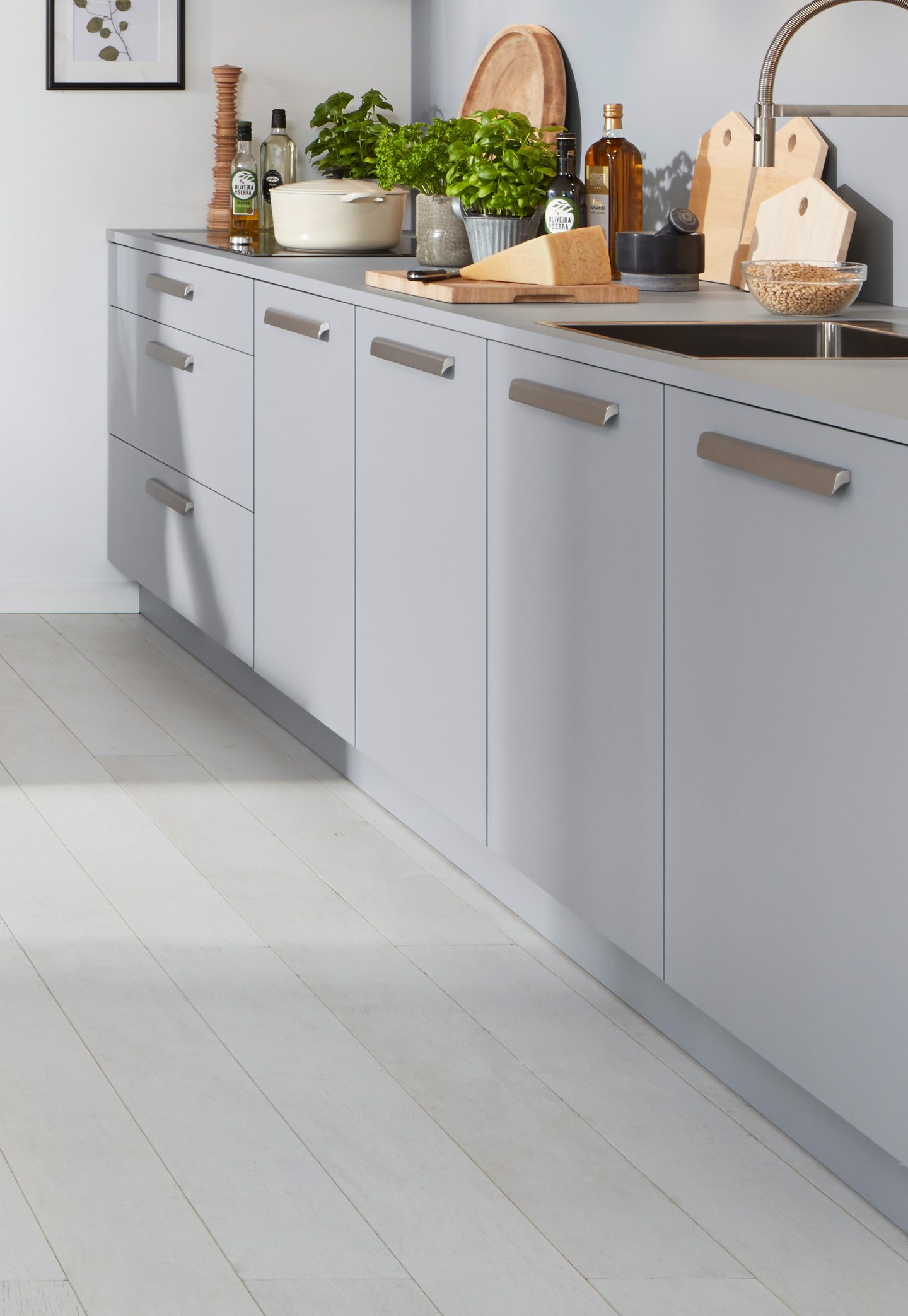 Each home is different
That's why our kitchens aren't ready-made products, but are designed for your individual needs by one of our expert trade partners: The shape, the front, the lighting fixtures and the handles – everything is designed especially for you.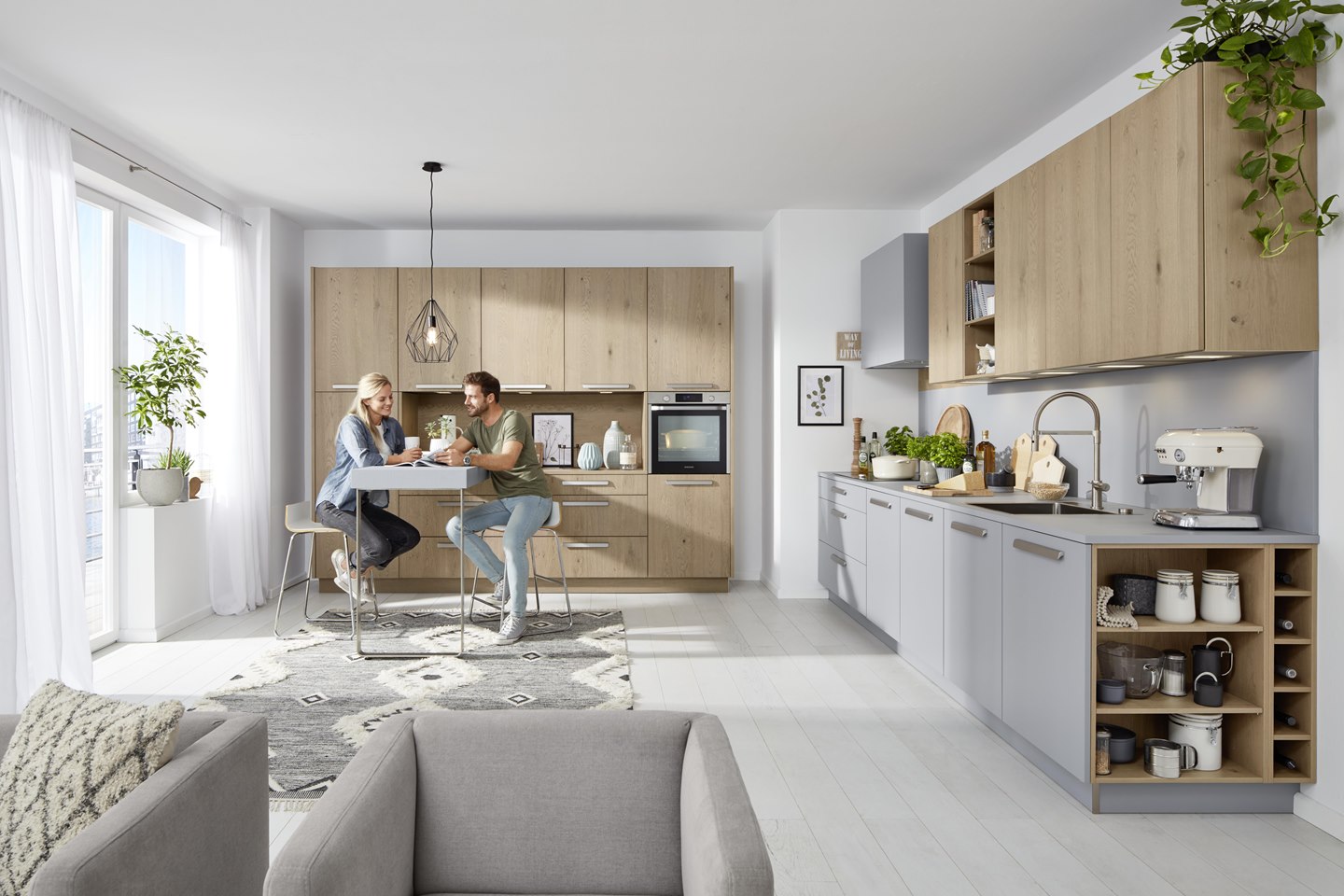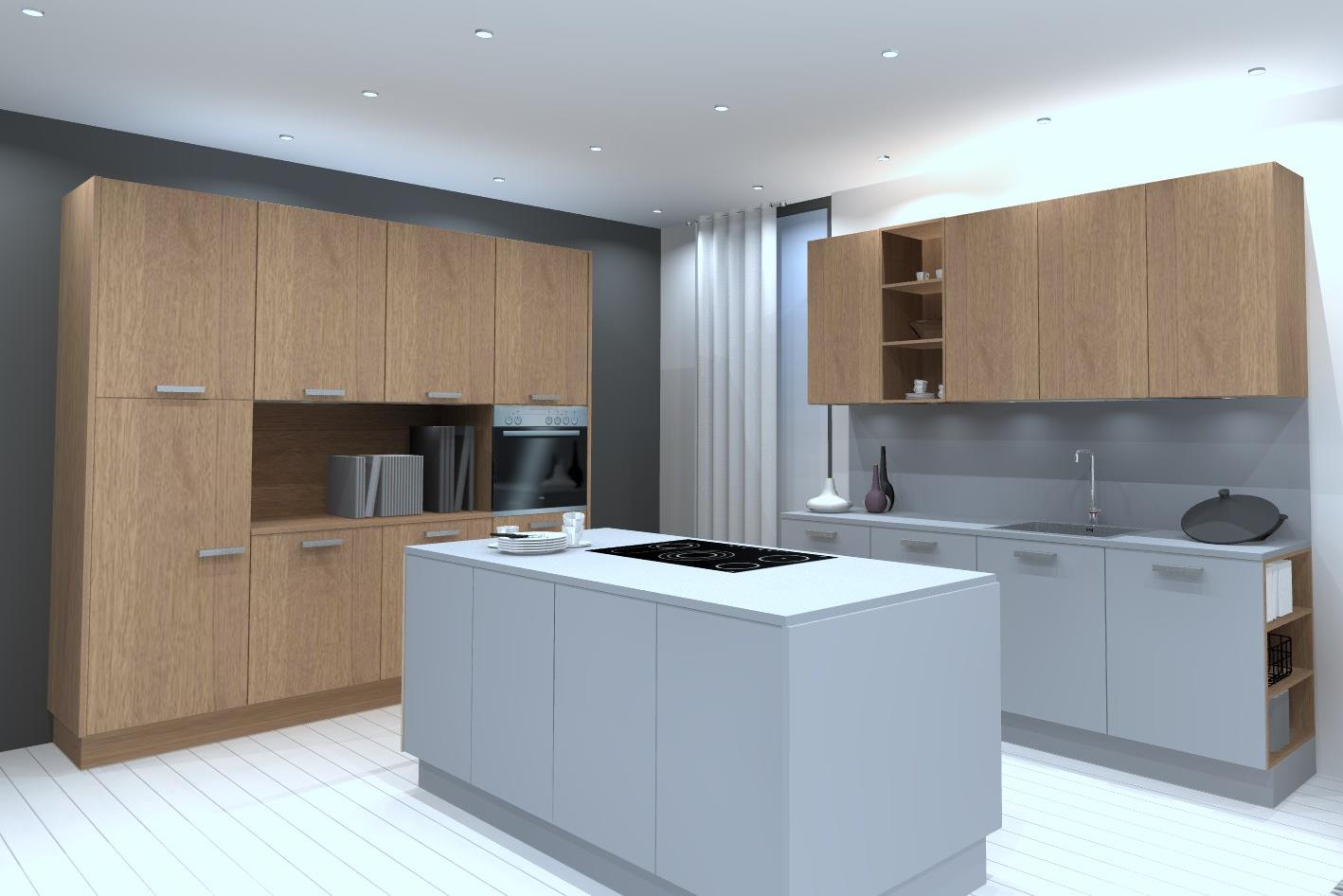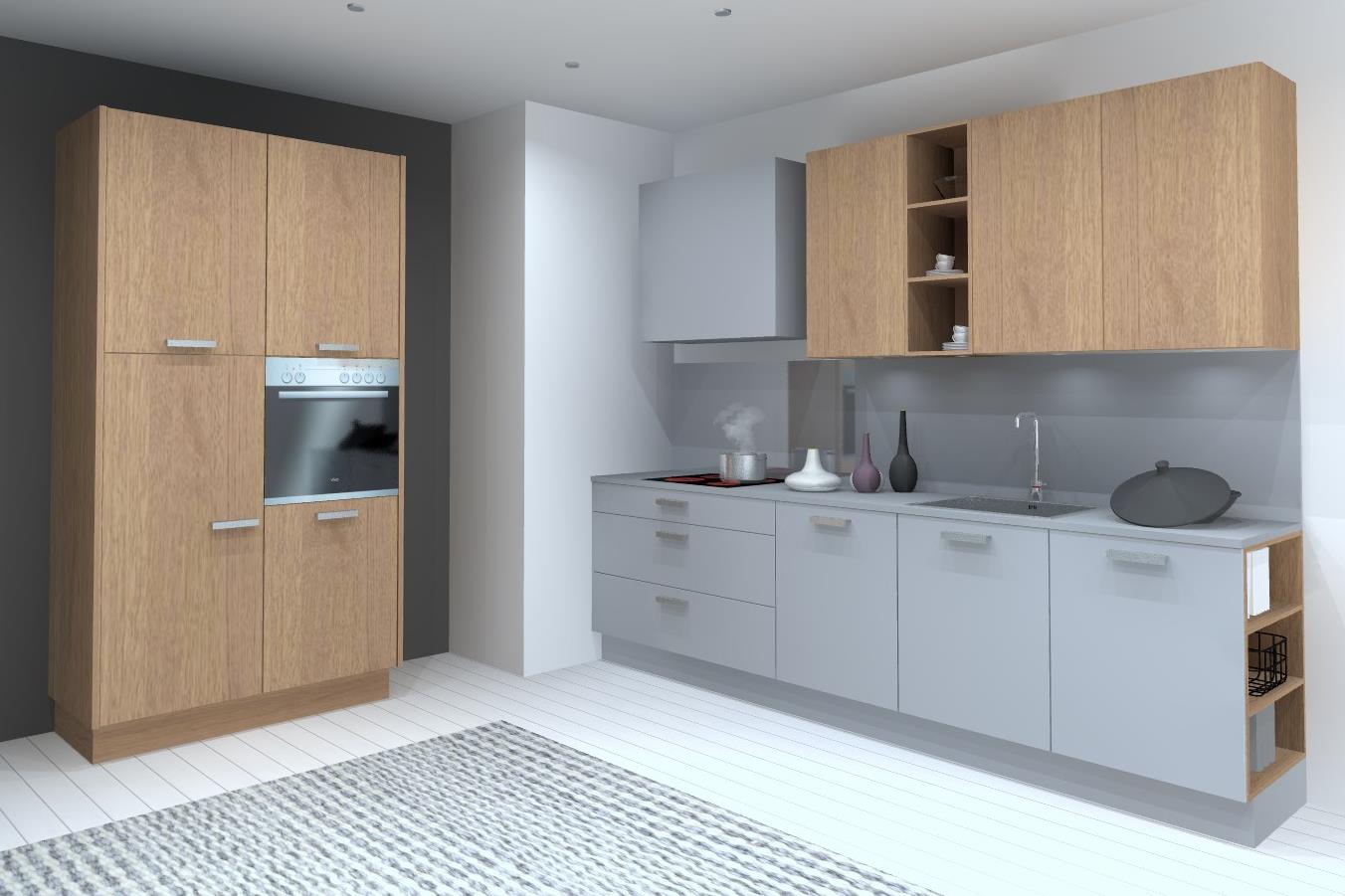 1/3
Reasons to love this planning example: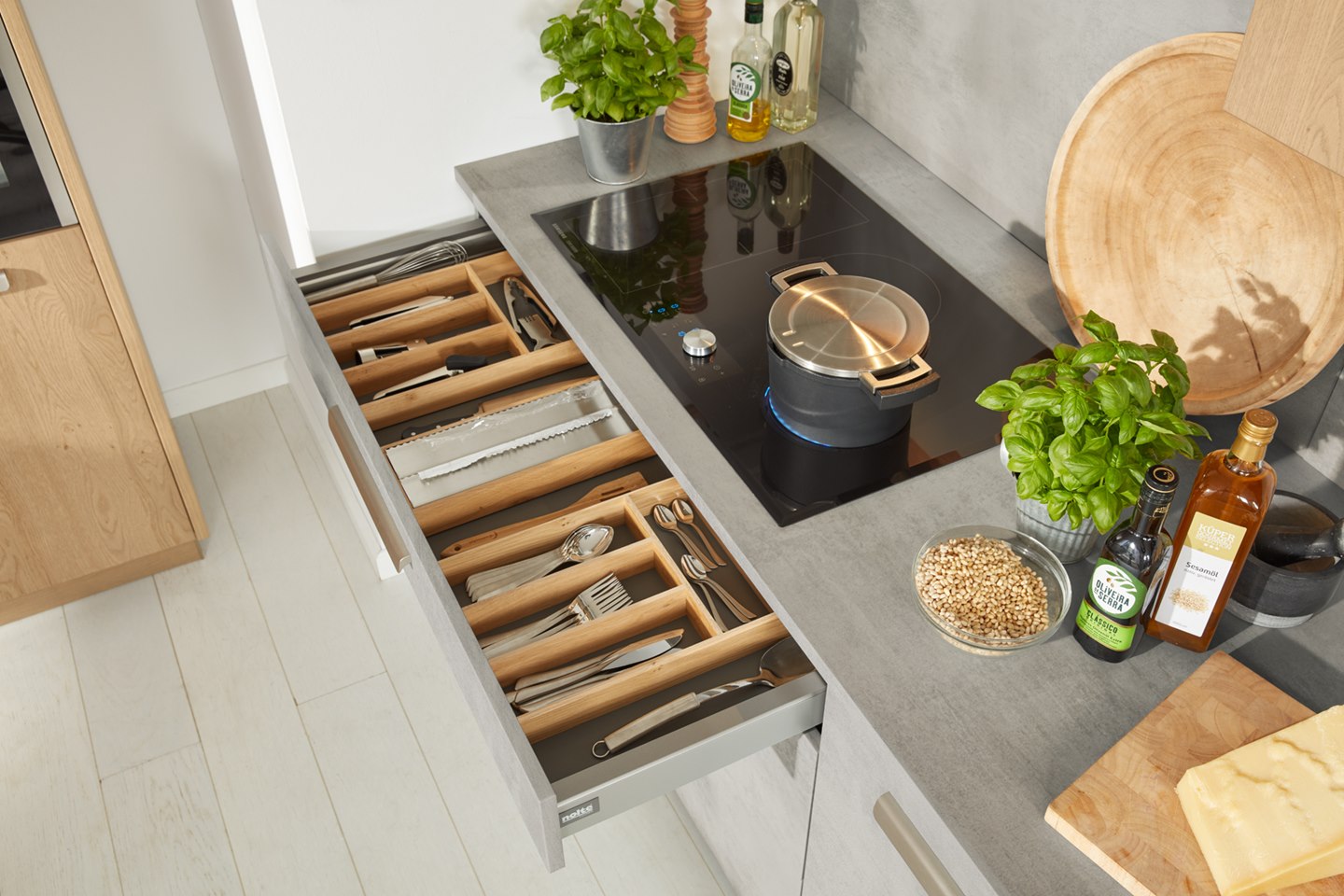 A surprising spatial miracle
Thanks to the Matrix 150 grid, we have been able to fit a drawer for cutlery or cooking utensils beneath the induction hob.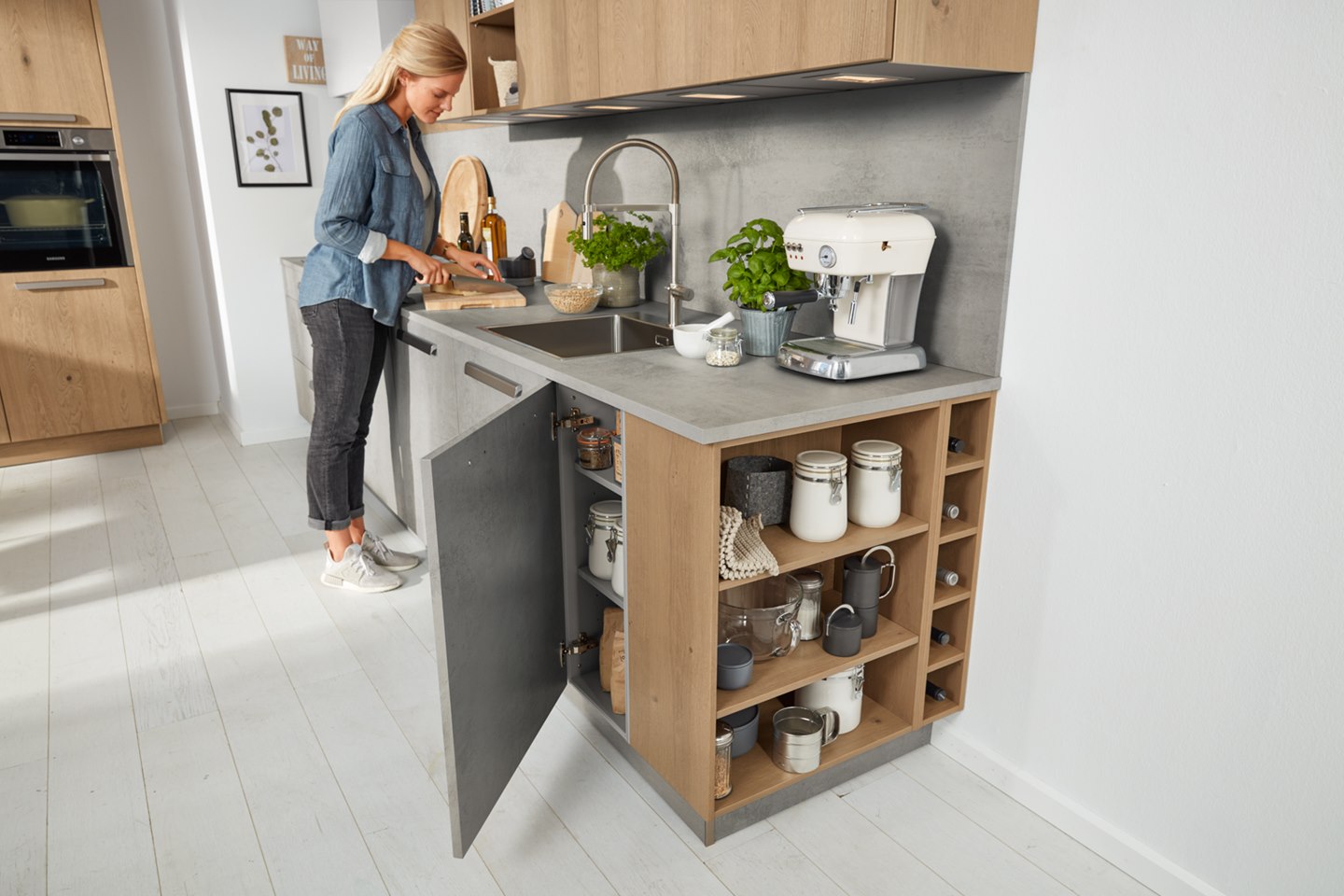 A lovely end!
We've integrated a combined cabinet/open shelf unit at the end of the run of units that is open to the living area and offers accommodation for all sorts of things.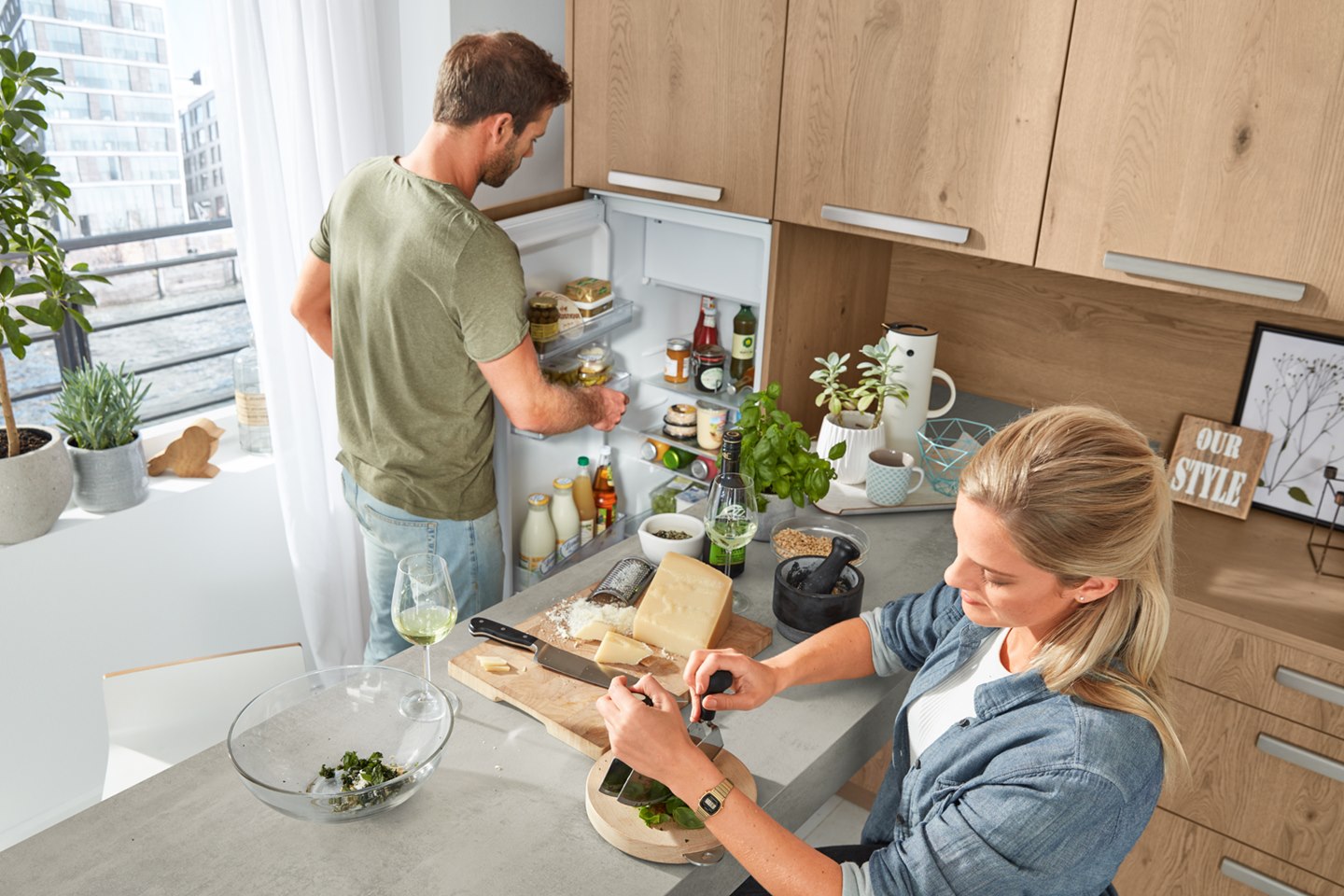 Practical: bar counter at working height
If you need extra space for chopping and slicing, just head for the bar counter.