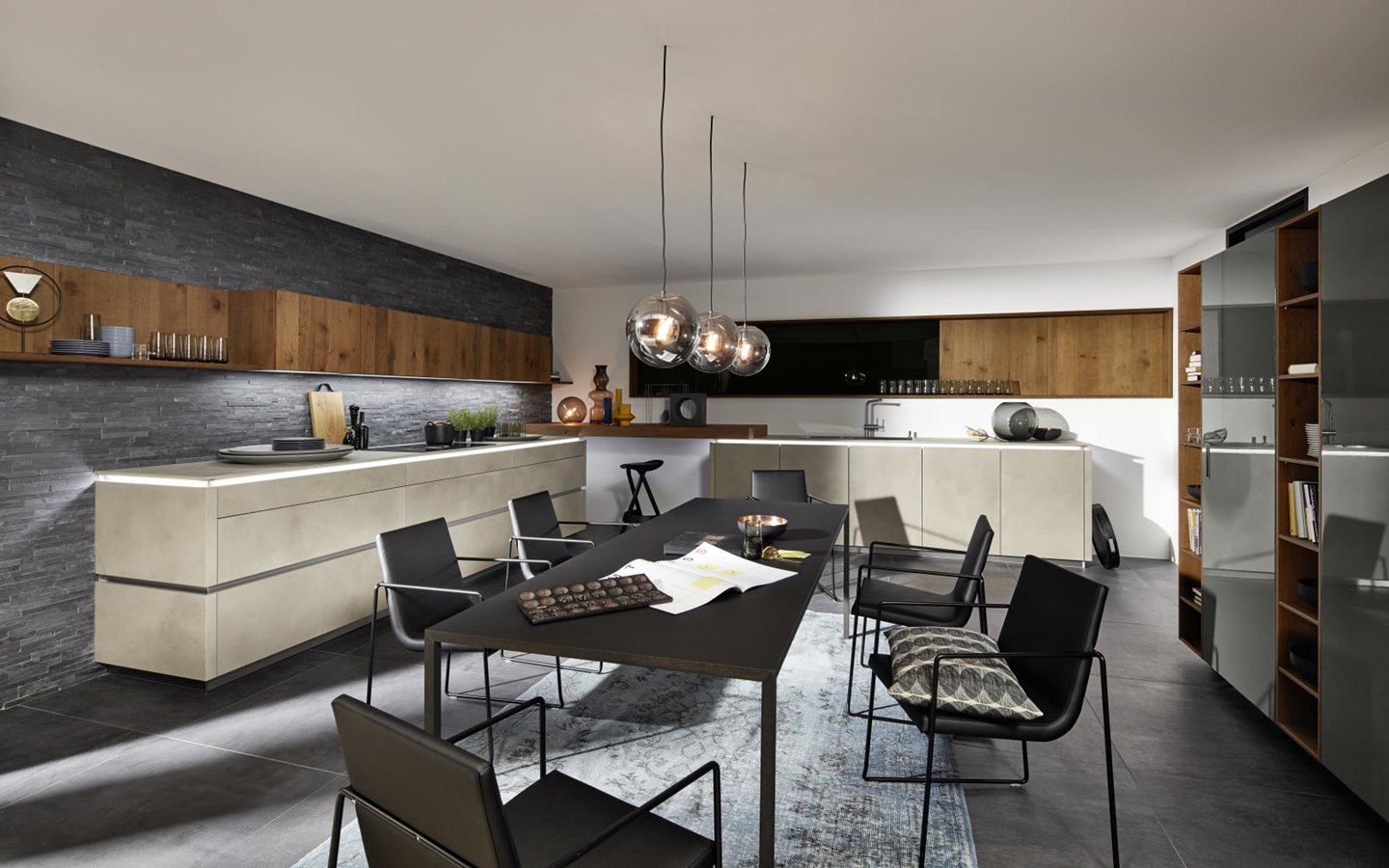 Kitchen ideas
A handleless living room/kitchen space
Is your kitchen just a kitchen or a comfortable living space? This open-plan kitchen is an impressive combination of kitchen and living room features. Its special mix of materials evokes a modern lifestyle: Real wood, cement and genuine lacquer.
Reasons to love this planning example: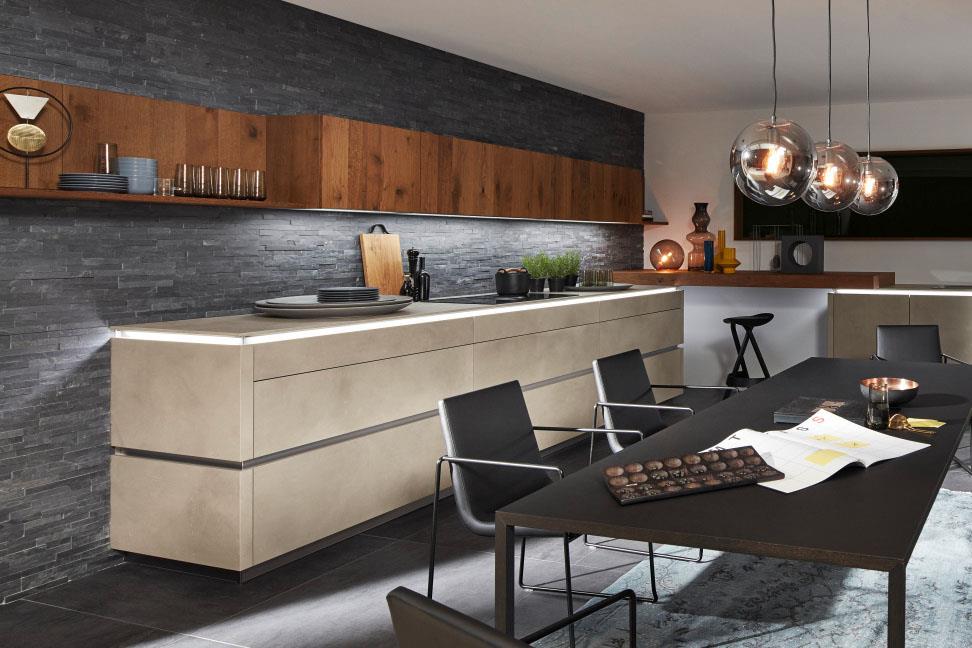 Practical modular design
The kitchen's modular design gives it a relaxed, wide-open look and distributes it subtly across the room.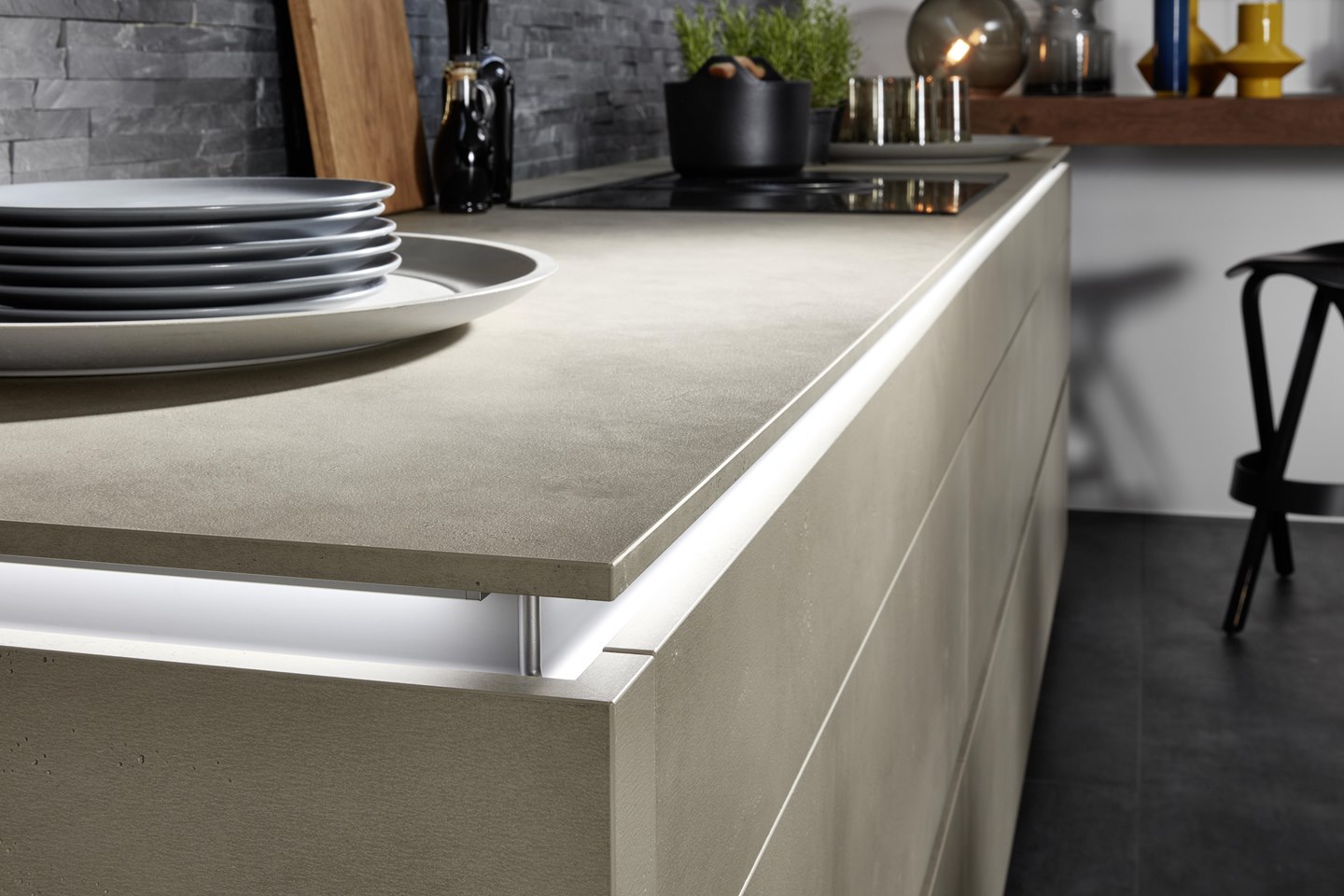 Harmonious lighting - guaranteed!
For a cosy atmosphere you need the right lighting. But that's no problem for us! This finger-pull is lit and spreads its soft light throughout the room.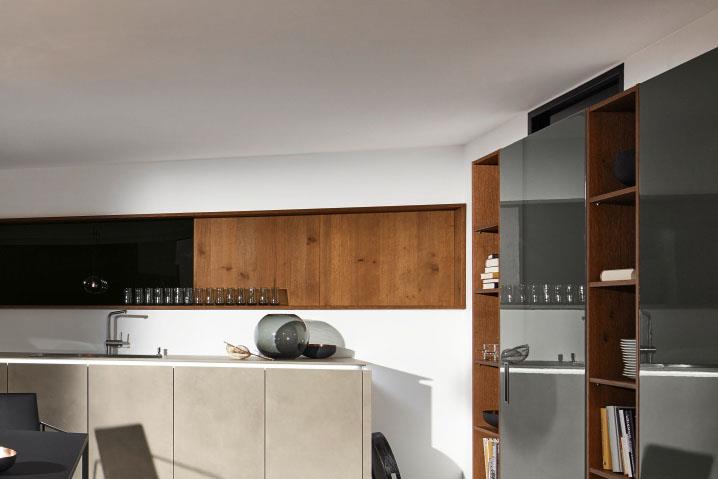 A special material mix
Wood looks delicate and natural, while cement is rough and minimalist and lacquer is clear and elegant. This combination of opposites creates a unique balance!