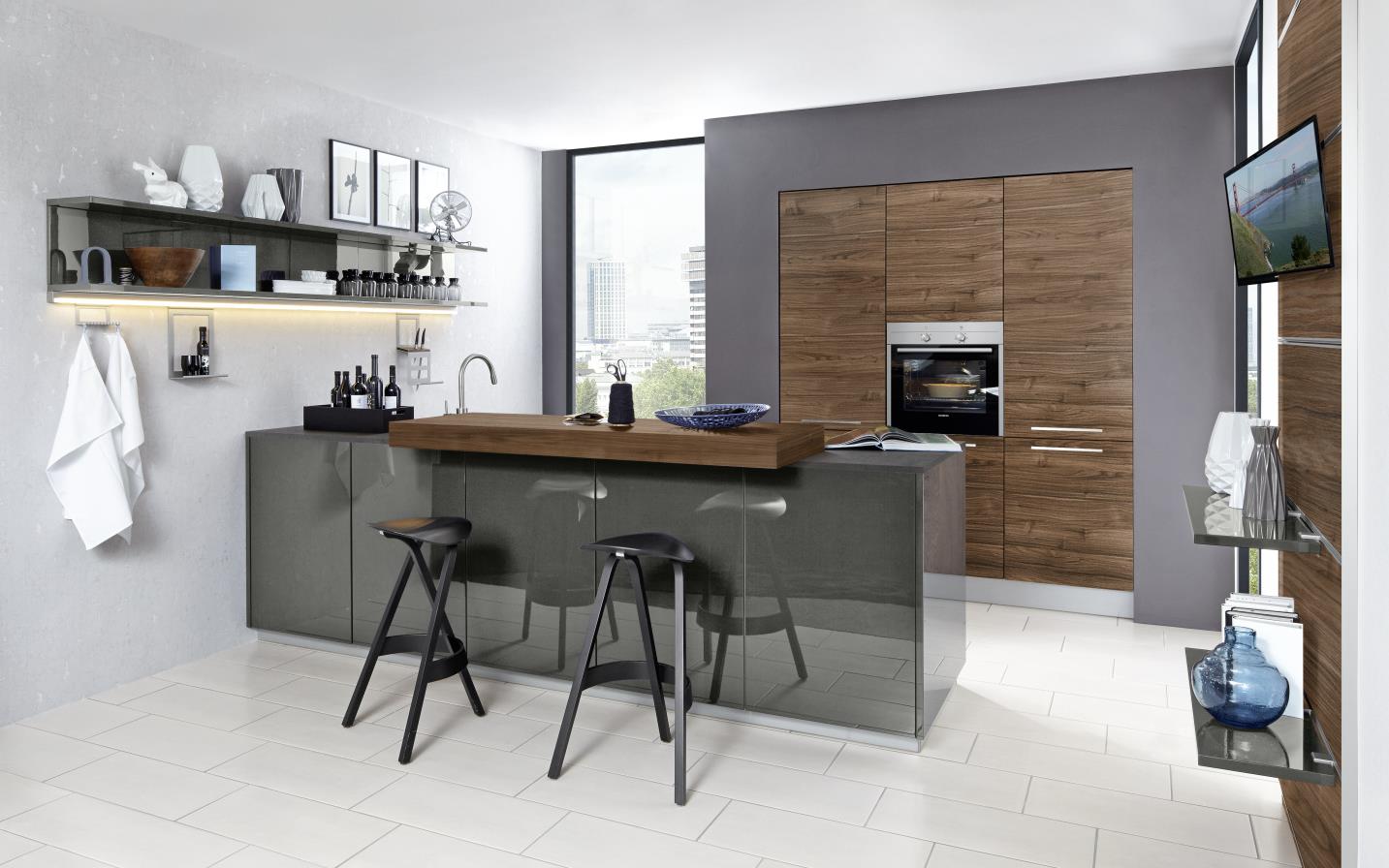 Kitchen ideas
A fashionable kitchen design with straight lines
Wood meets gloss and conveniently placed electric appliances. Despite its straight lines, this kitchen features plenty of clever storage space and subtle lighting. Why not have a closer look?
Reasons to love this planning example: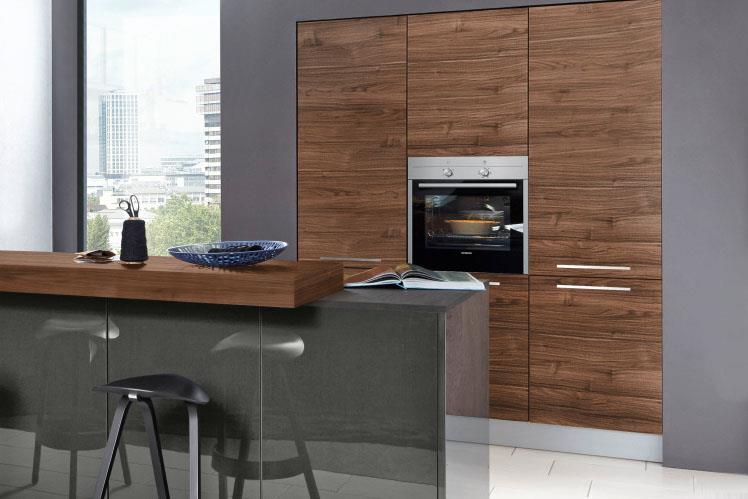 Wood meets lacquer
This design features a unique mix of materials: Wood is natural and warm, while lacquer is timeless, fresh and modern. Opposites do attract after all.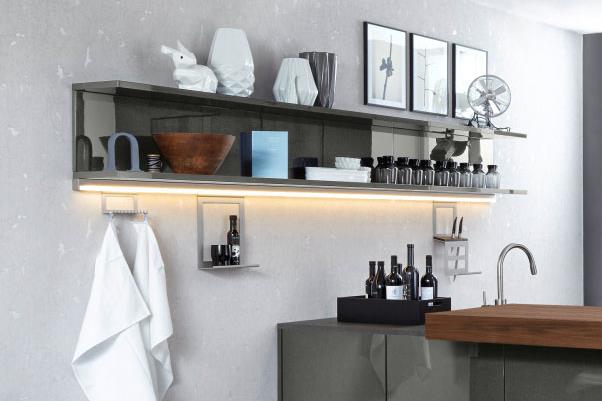 A lit shelf
The designer shelf does not just provide storage space, but is also a light source. Its LEDs are integrated in an extremely clever manner.