Kitchen ideas
A kitchen island for sociable people
Deep blue is the colour of yearning for distant shores, while oak acts as a grounding feature and the genuine glass worktop offers a gleaming space for gourmet and everyday cooking. You won't want to leave this open-plan kitchen – and that's why there is a direct transition to the dining table.
Take a closer look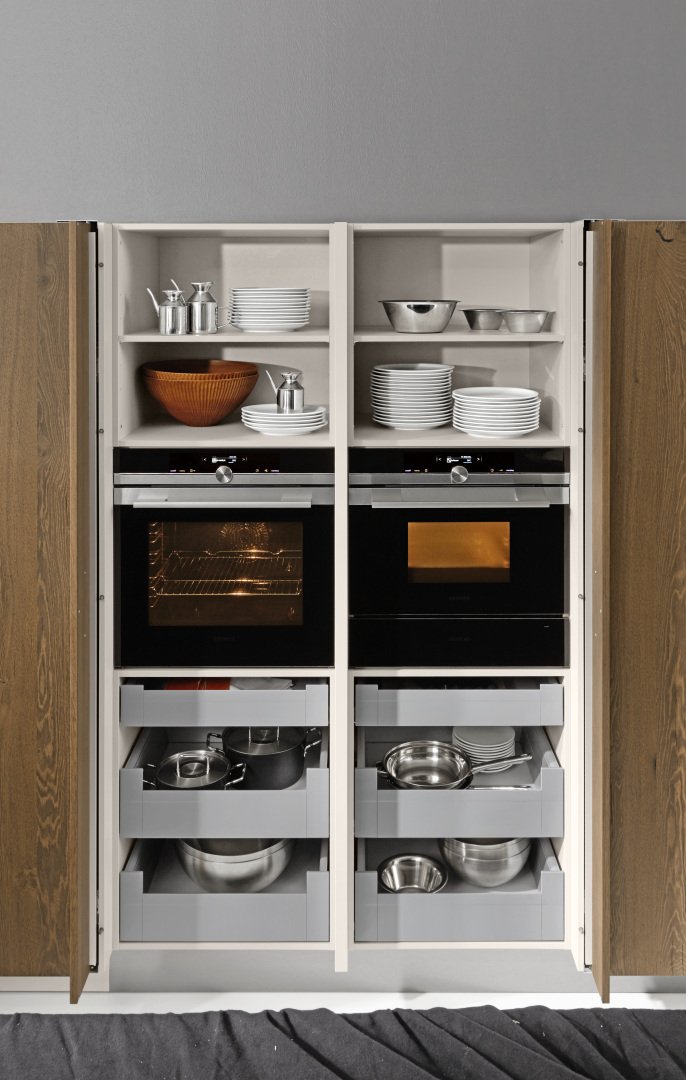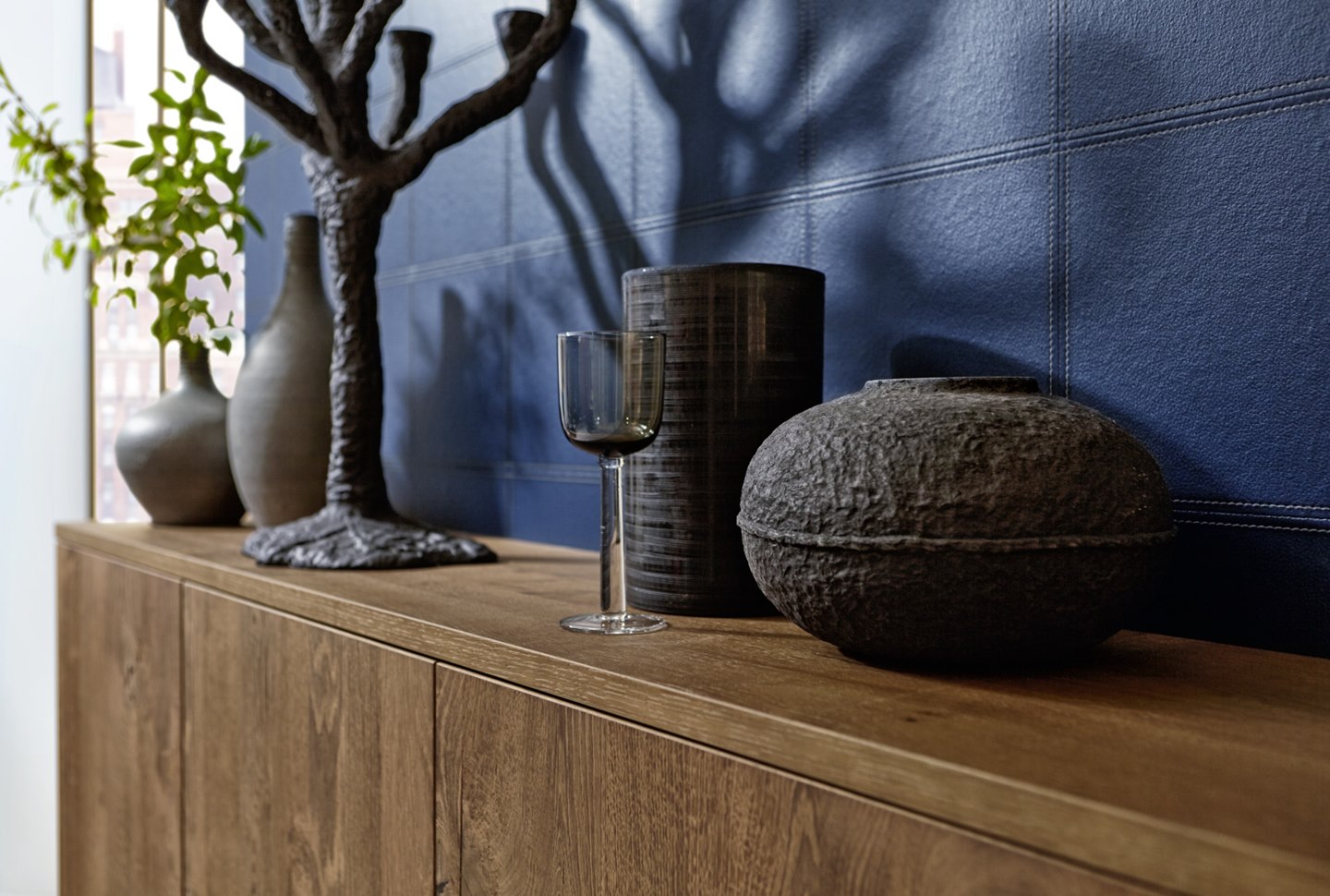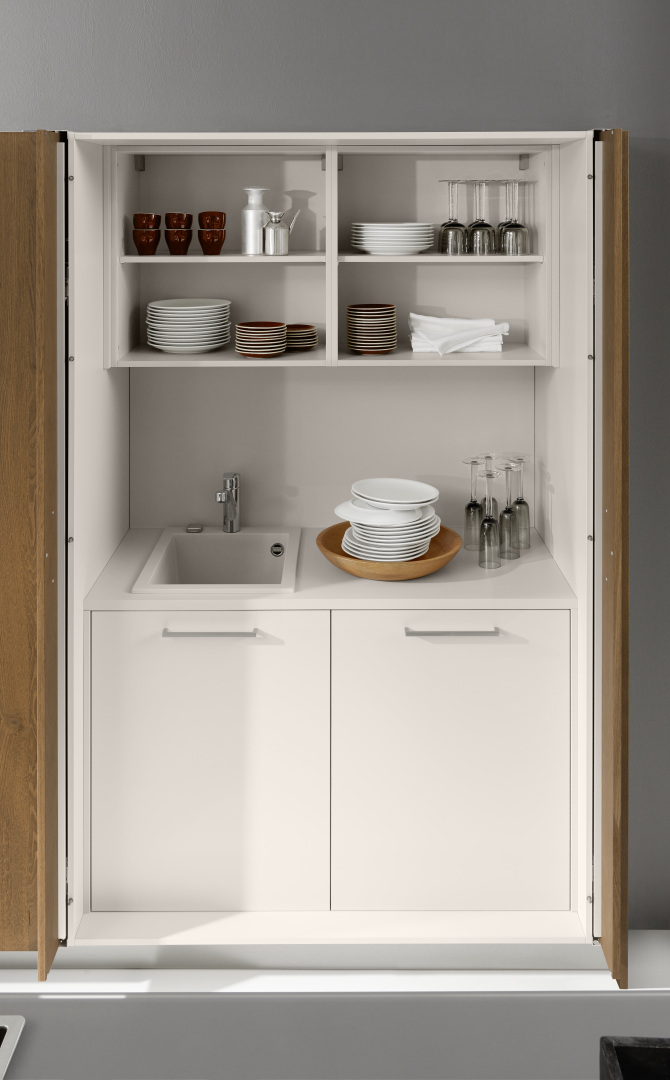 Reasons to love this planning example:
A shimmering eye-catcher: A glass worktop
This genuine glass worktop draws all eyes. And you needn't worry about leaving a hot pot on it.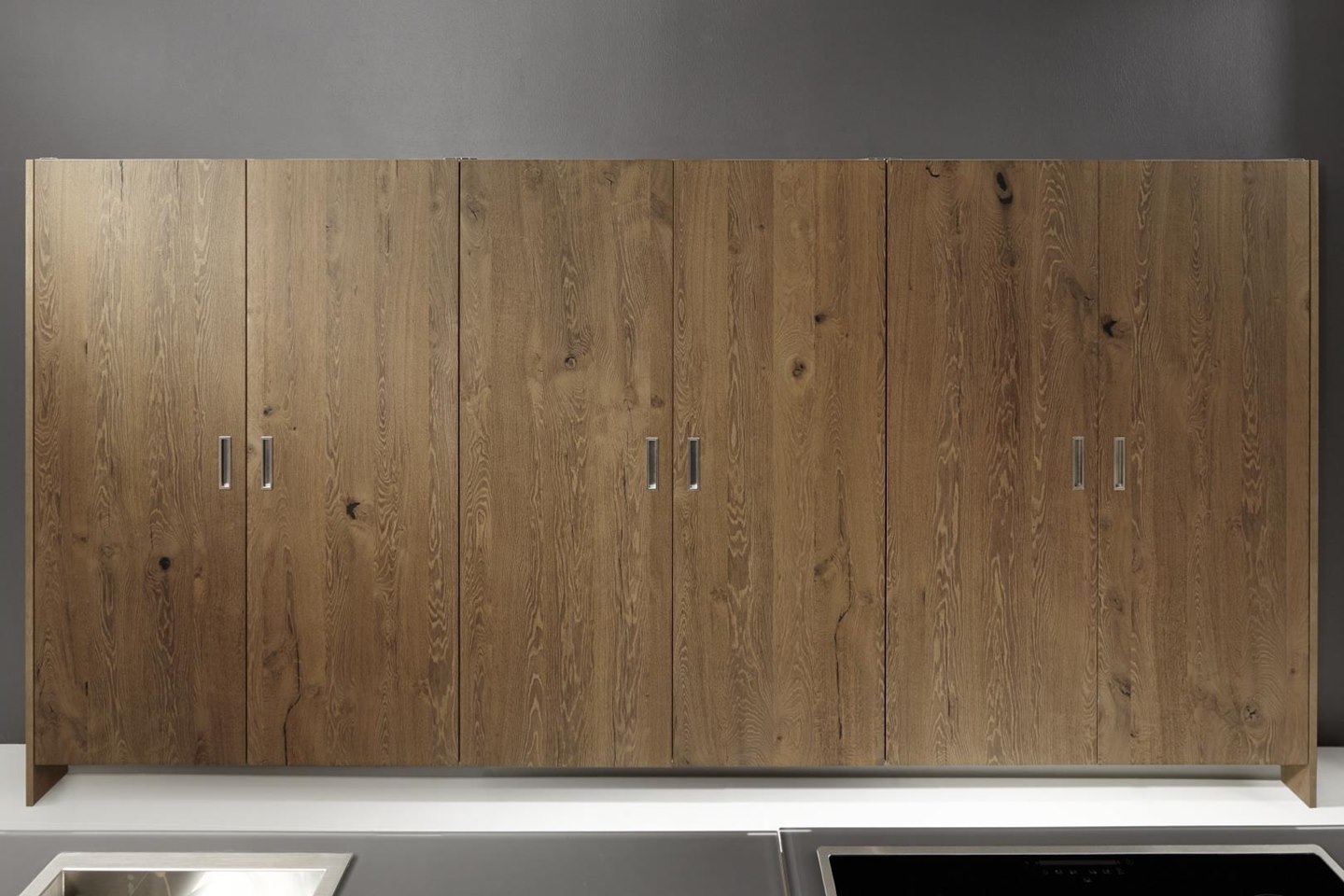 Ample wooden fronts
The generous storage surfaces are hidden behind a straight-lined oak wall. These concealing doors create space and are eye-catchers at the same time.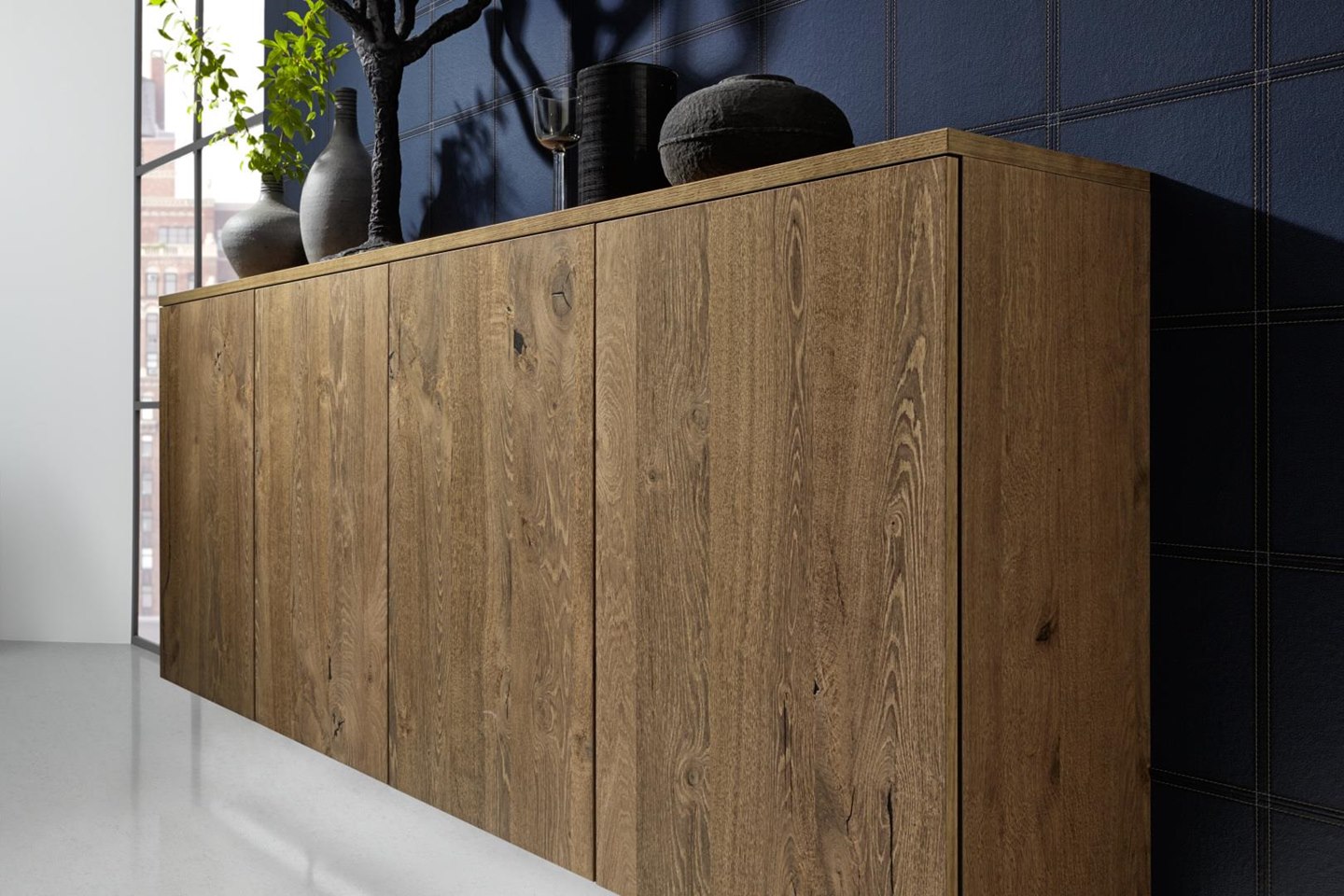 A sideboard for a cosy ambiance
The sideboard creates a simple yet smooth transition to the living space.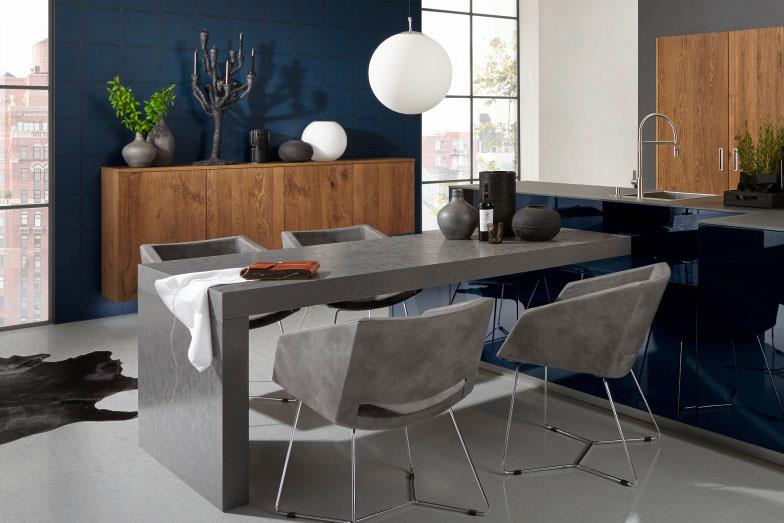 An adjacent dining table
To almost completely wipe out the division of living and dining space, the dining table is attached directly to the worktop.