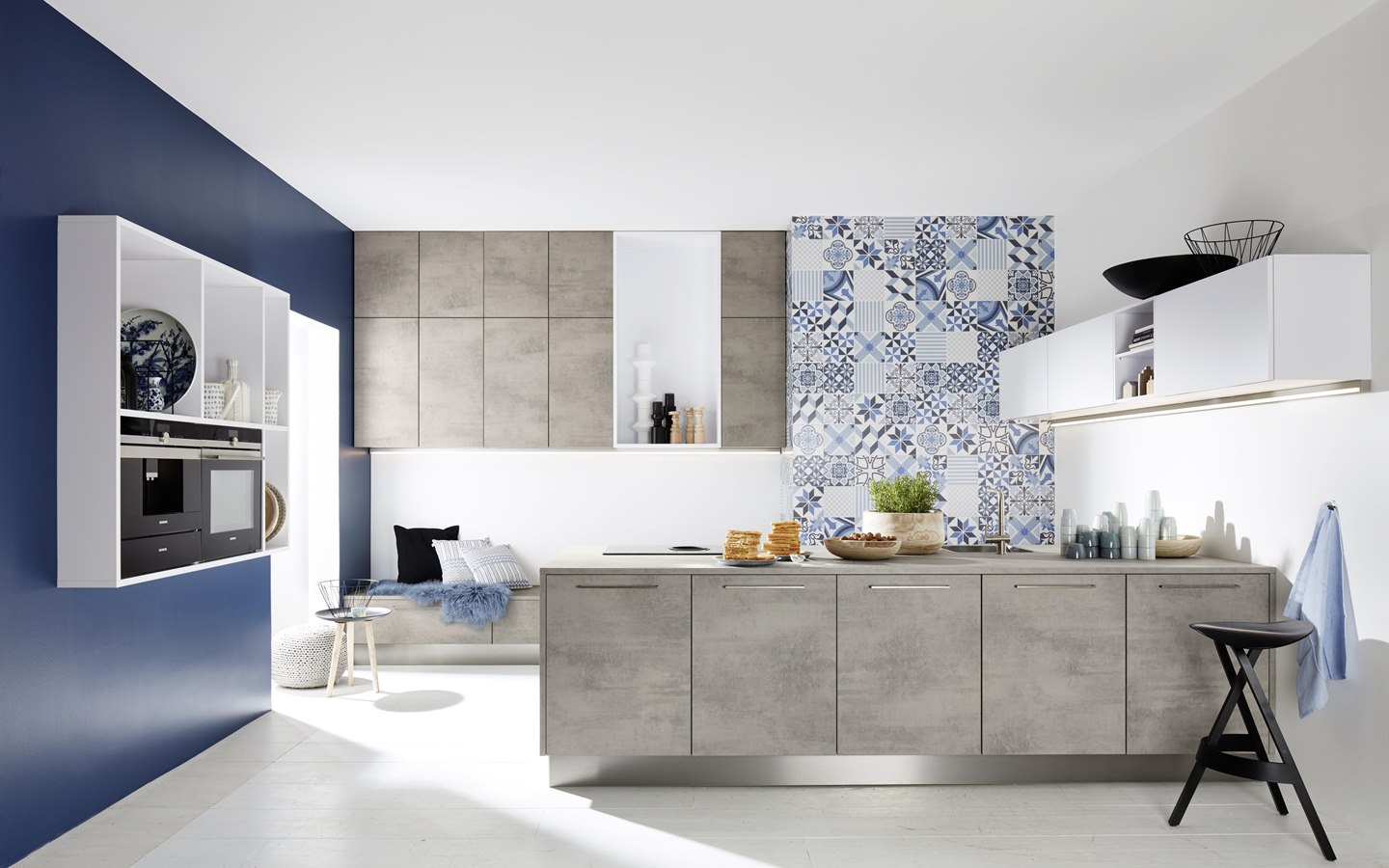 Kitchen ideas
Concrete as a kitchen material? Go for it!
Concrete can add a magic touch, even to indoor spaces. This kitchen is the proof! The concrete decor, which looks so real you might mistake it for the actual thing, will fit perfectly into your home, if you combine it with the right designs – for instance, these soft-mat arctic-white and blue hues.
Reasons to love this planning example: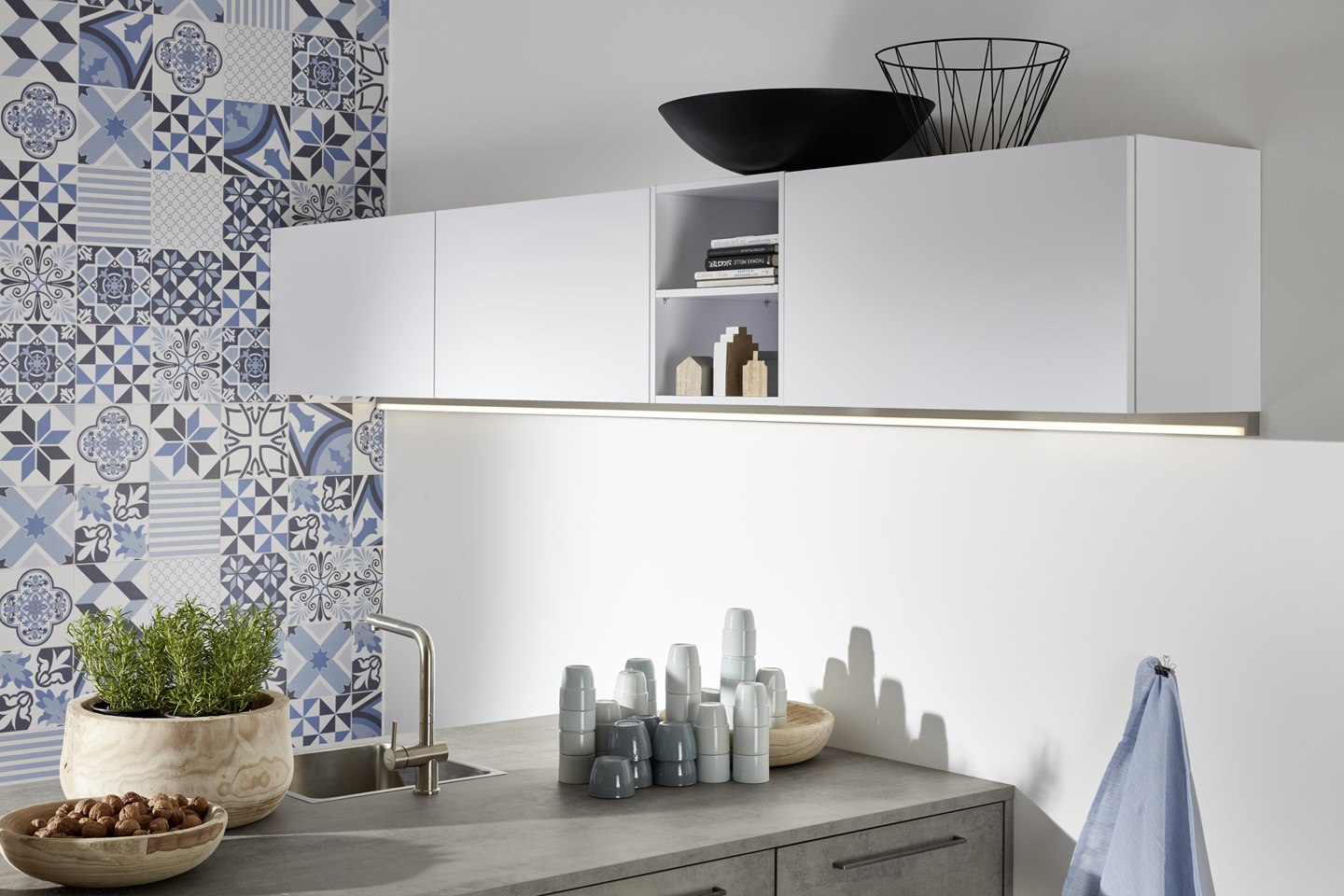 You can look - and you can touch
Thanks to the natural reproduction, the surfaces not only look just like the real thing, but they also feel like concrete.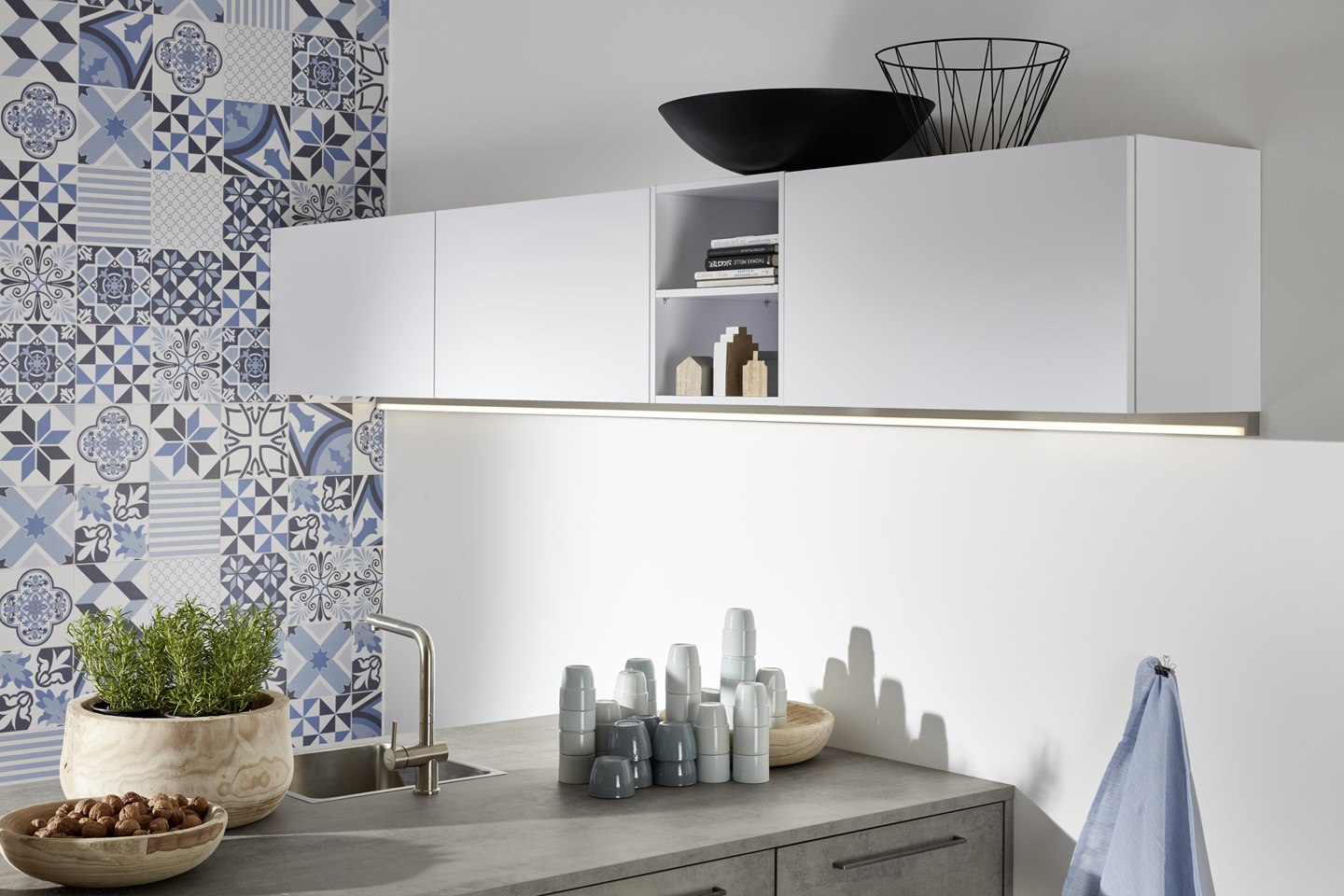 Well combined and perfectly illuminated
Classic wall units in arctic white soft mat really show the concrete decor at its best. Especially as the under-cabinet lighting provides the right indirect light.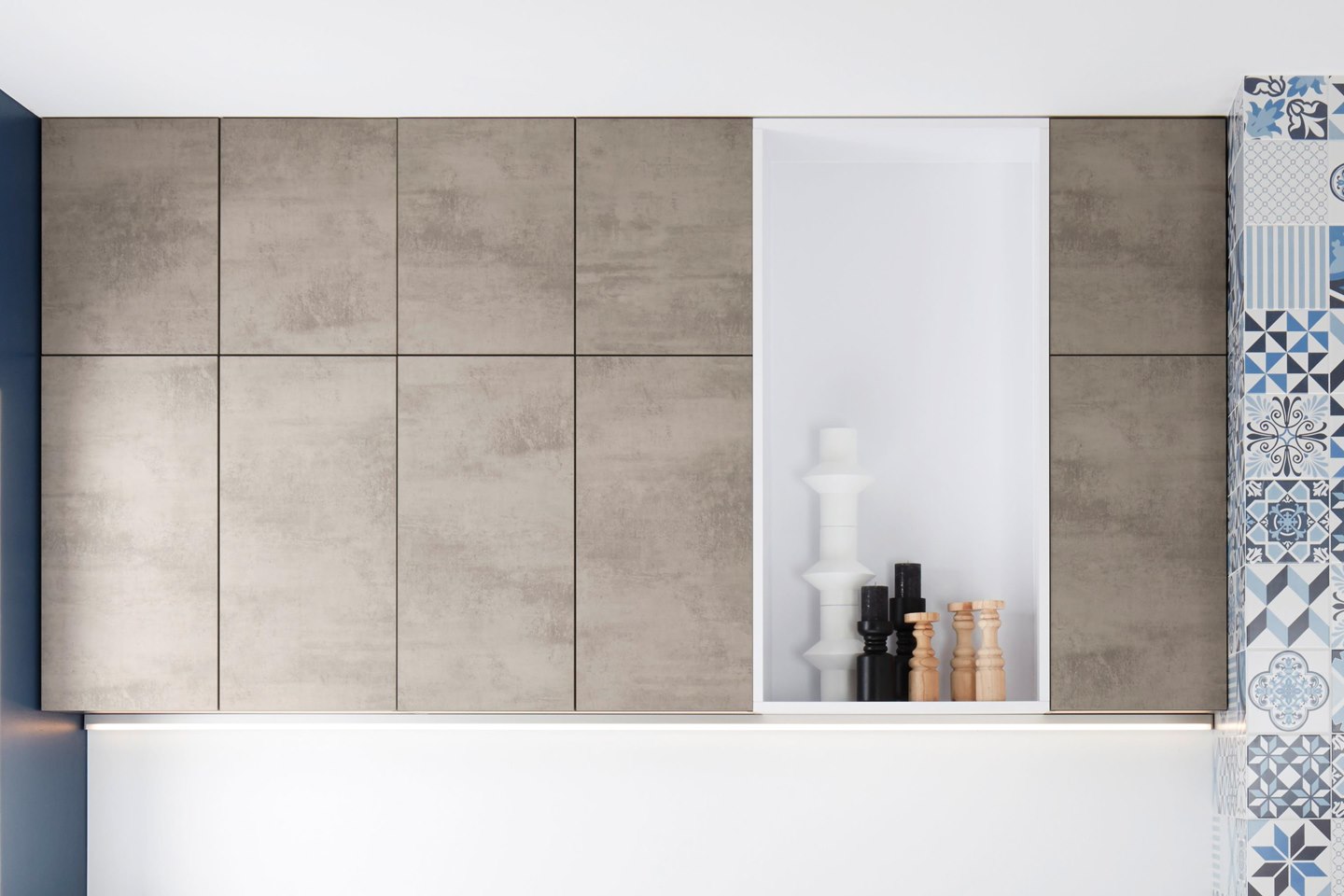 Spazio garantito
Per sfruttare in modo ottimale lo spazio nella cucina, sono stati installati pensili che arrivano fino al soffitto. L'effetto è bello e ti dà tanto spazio in più.