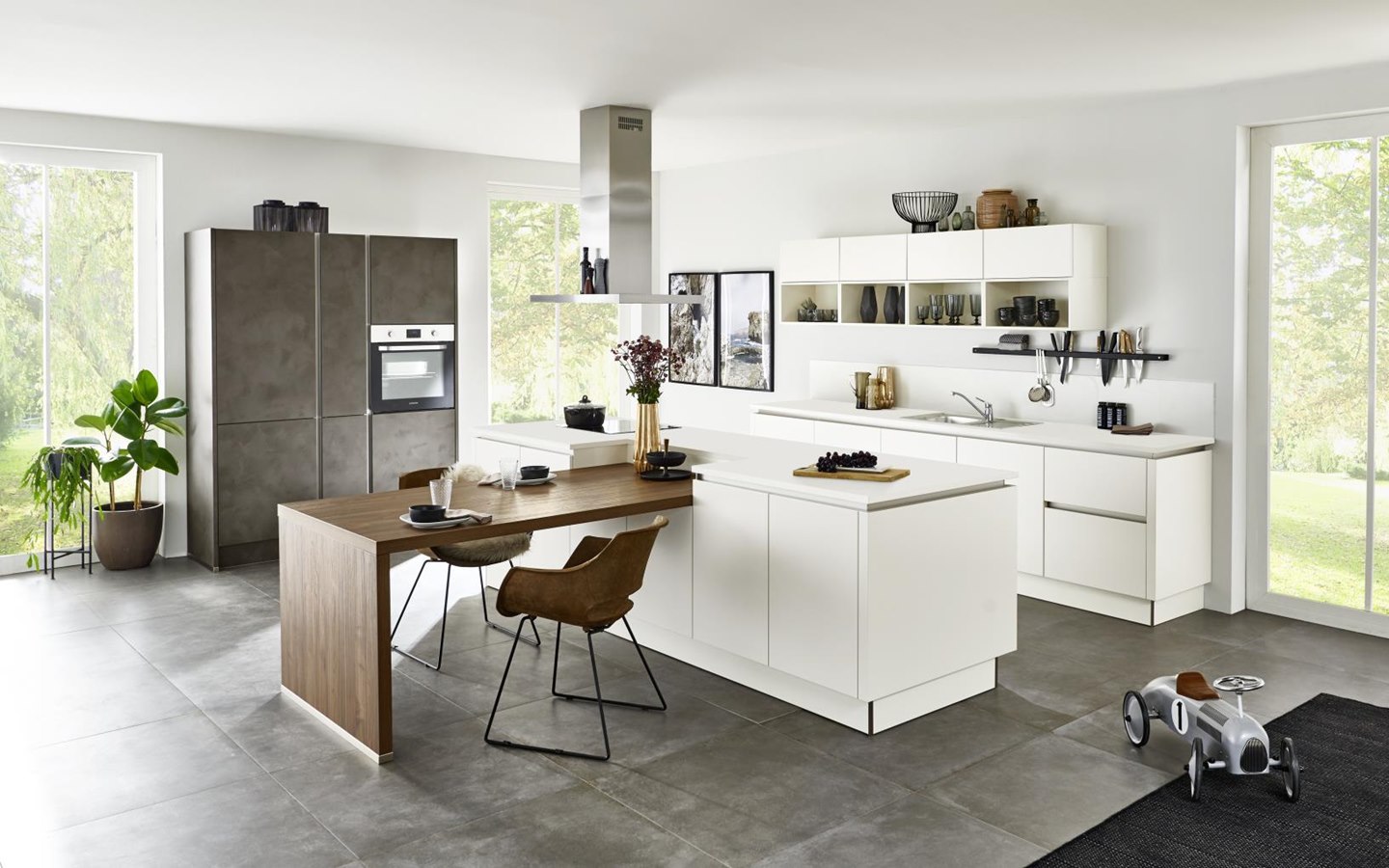 Kitchen ideas
A handleless kitchen island with comfortable seating
White kitchen elements create a unit, which forms a subtle background for the attached table and side cabinets. And you will discover yet another thing right at eye level: the oven!
Reasons to love this planning example: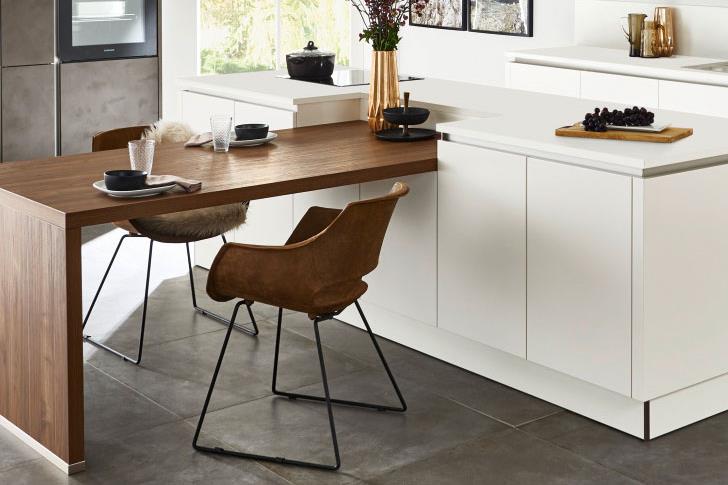 Sitting by the island
Dining tables need not always be separate. Why not attach yours to your kitchen island? This lets you sit at the centre of it all.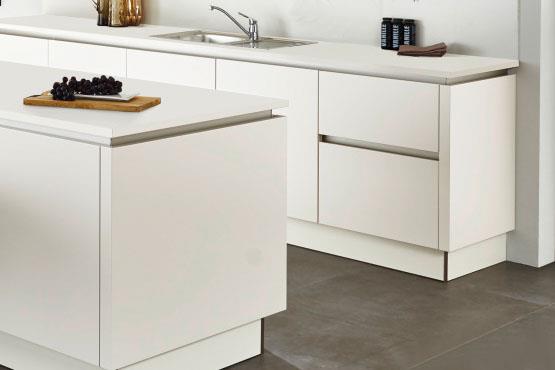 Elegance all around: The MatrixArt finger-pull
The unbroken finger-pull is yet another element of the elegant design of this kitchen. On request, this finger-pull even comes with a lighting fixture.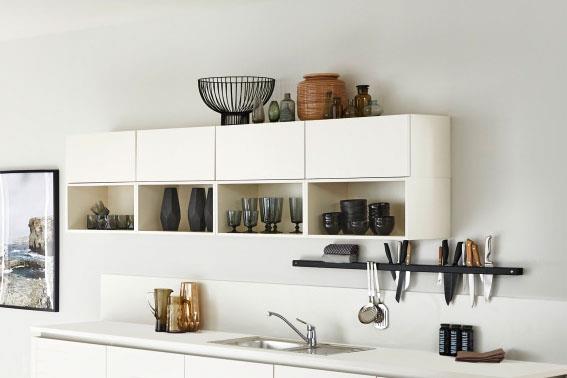 A shelf-and-cabinet combination
This combination of open shelves and wall units will add a relaxed note to your design, but first and foremost, it is very, very practical.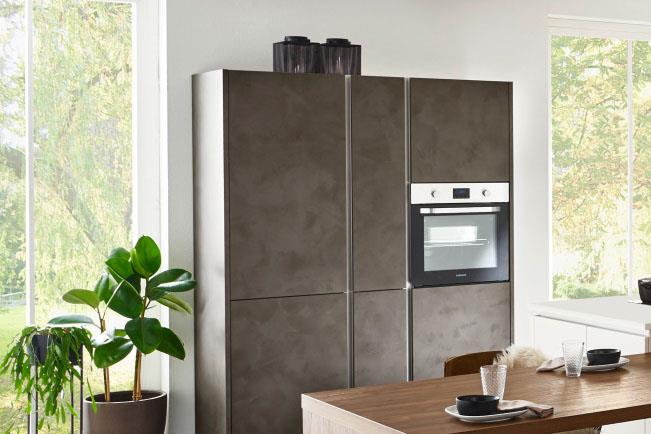 Ergonomic work
The oven is installed so that you can see everything happening inside it. And not just that: Its eye-level position is gentle to your back.