Kitchen ideas
Kitchen designers know: Barolo makes kitchen plans perfect
This practical kitchen has a straight-lined design and an eye-level oven. The white island in front of the oak barolo cabinets is a true eye-catcher. The attached bar counter creates an inviting location.
Reasons to love this planning example: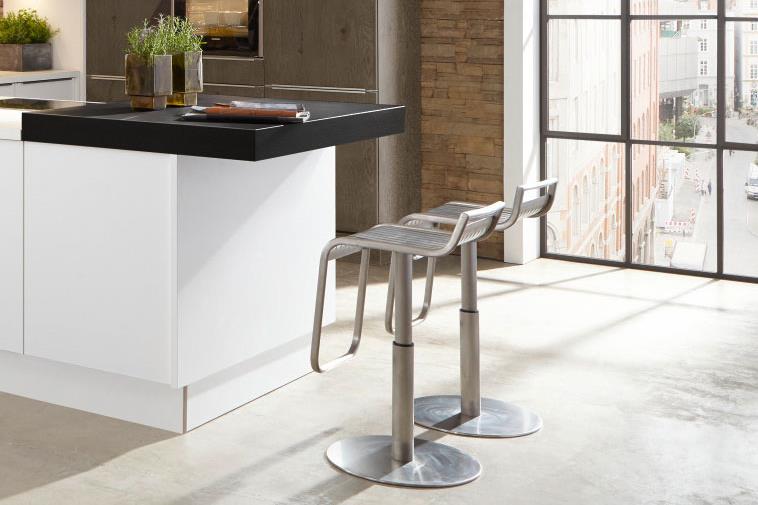 An integrated bar counter
The integrated bar counter element is a perfect end piece for your kitchenette and offers a comfortable place to sit and chat.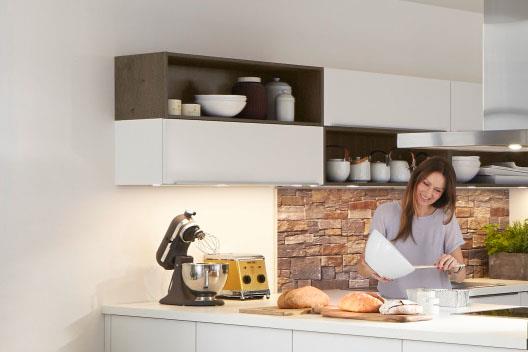 A shelf-and-cabinet combination
This combination of an open shelf and wall unit will add a relaxed note to your design, but first and foremost, it is very, very practical.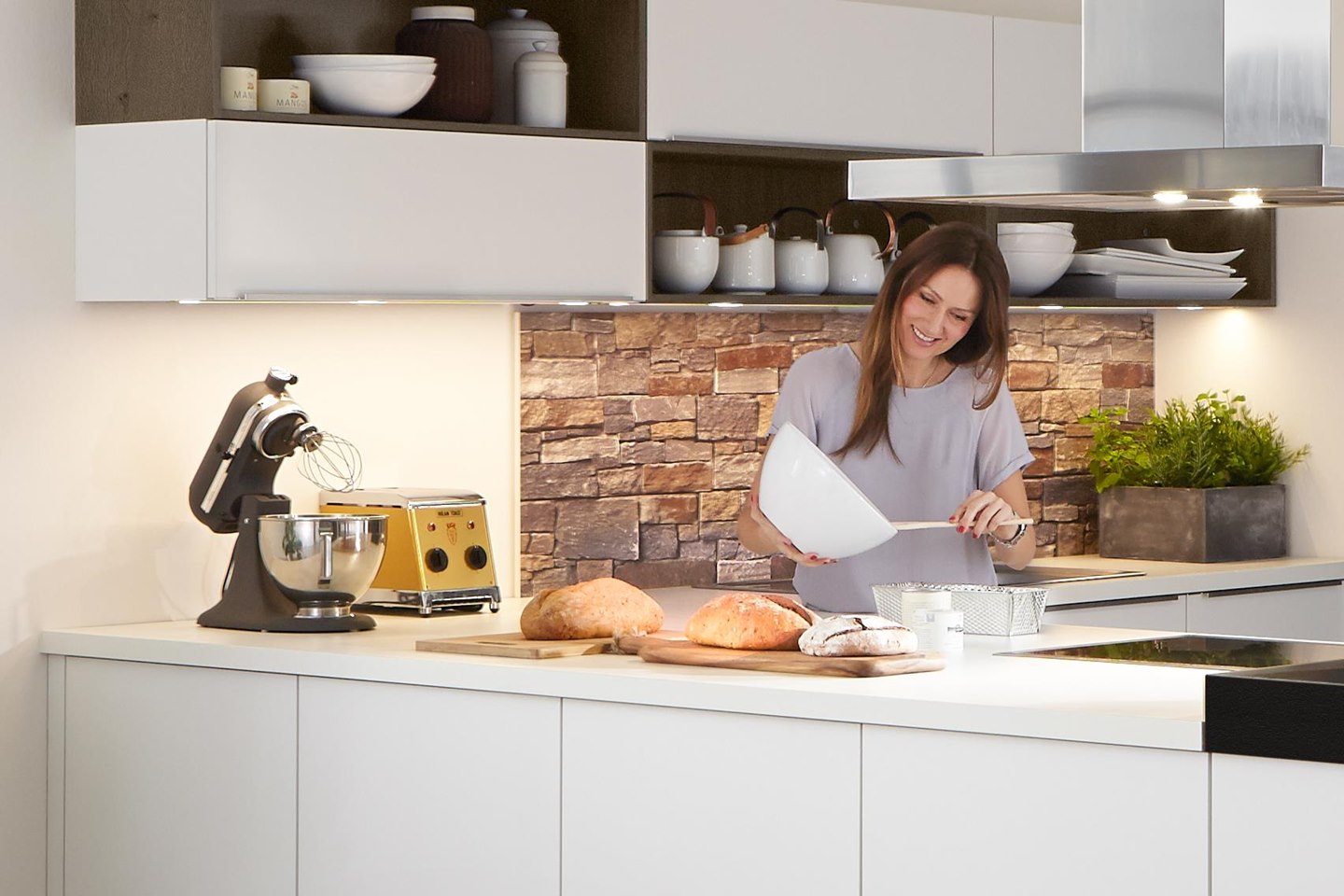 Wood all around
The wood design can also be repeated in the shelves. A uniform design of this type creates more warmth and cosiness.