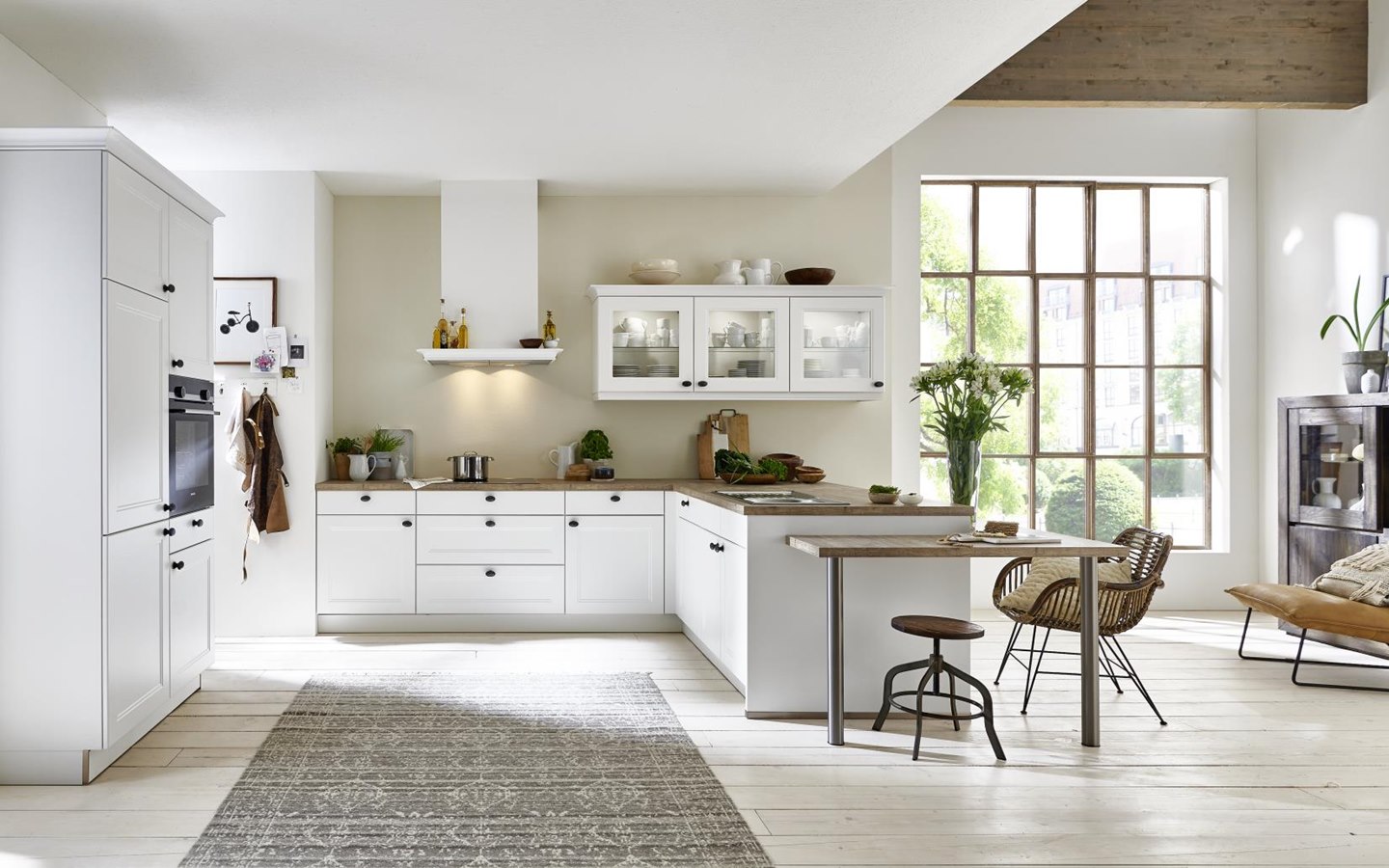 Kitchen ideas
An urban country-style design
These premium white genuine lacquer surfaces beautifully accentuate the rustic wood look of the worktops and table. This kitchen is practical yet cosy, simple yet beautiful and modern.
Reasons to love this planning example: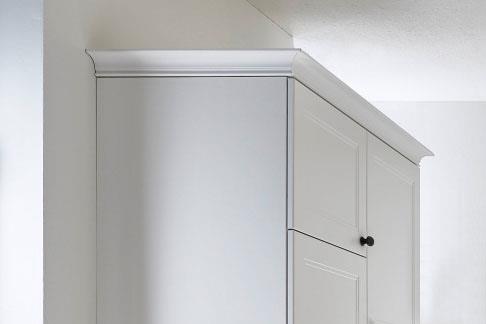 Cornices for a touch of country style
What makes the country-style kitchen so unmistakable? The distinct shape referred to as cornices. Even urban kitchens will benefit from this design.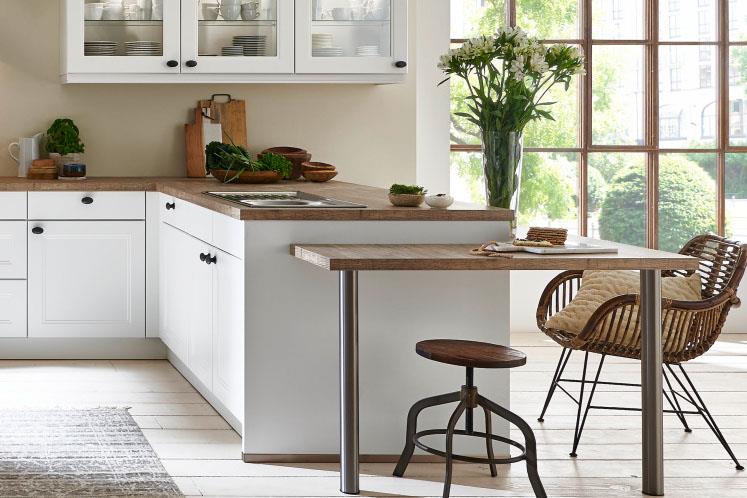 A table matching the worktop
Giving table elements and worktops the same design creates a calming, harmonious ambiance.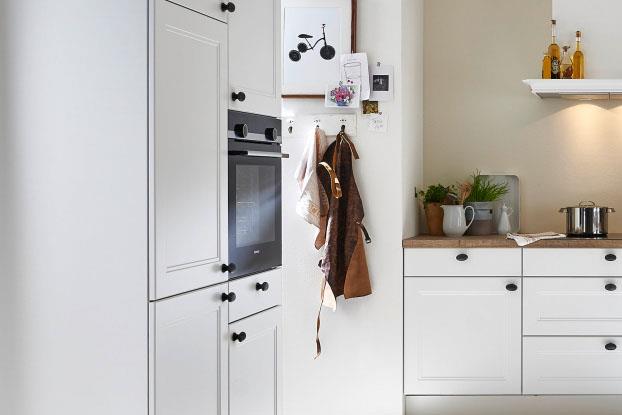 Ergonomic work
The electric appliances are installed so that you can see everything happening inside them. And not just that: Their eye-level position is gentle to your back.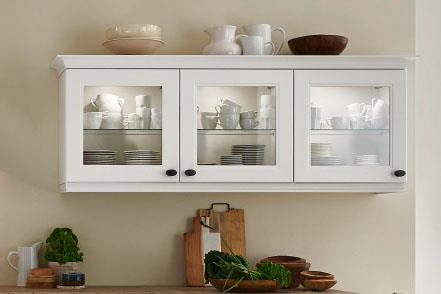 For more clarity: Glass cabinets
Glass cabinets ensure that you can see your favourite things while still protecting them from dust and moisture.