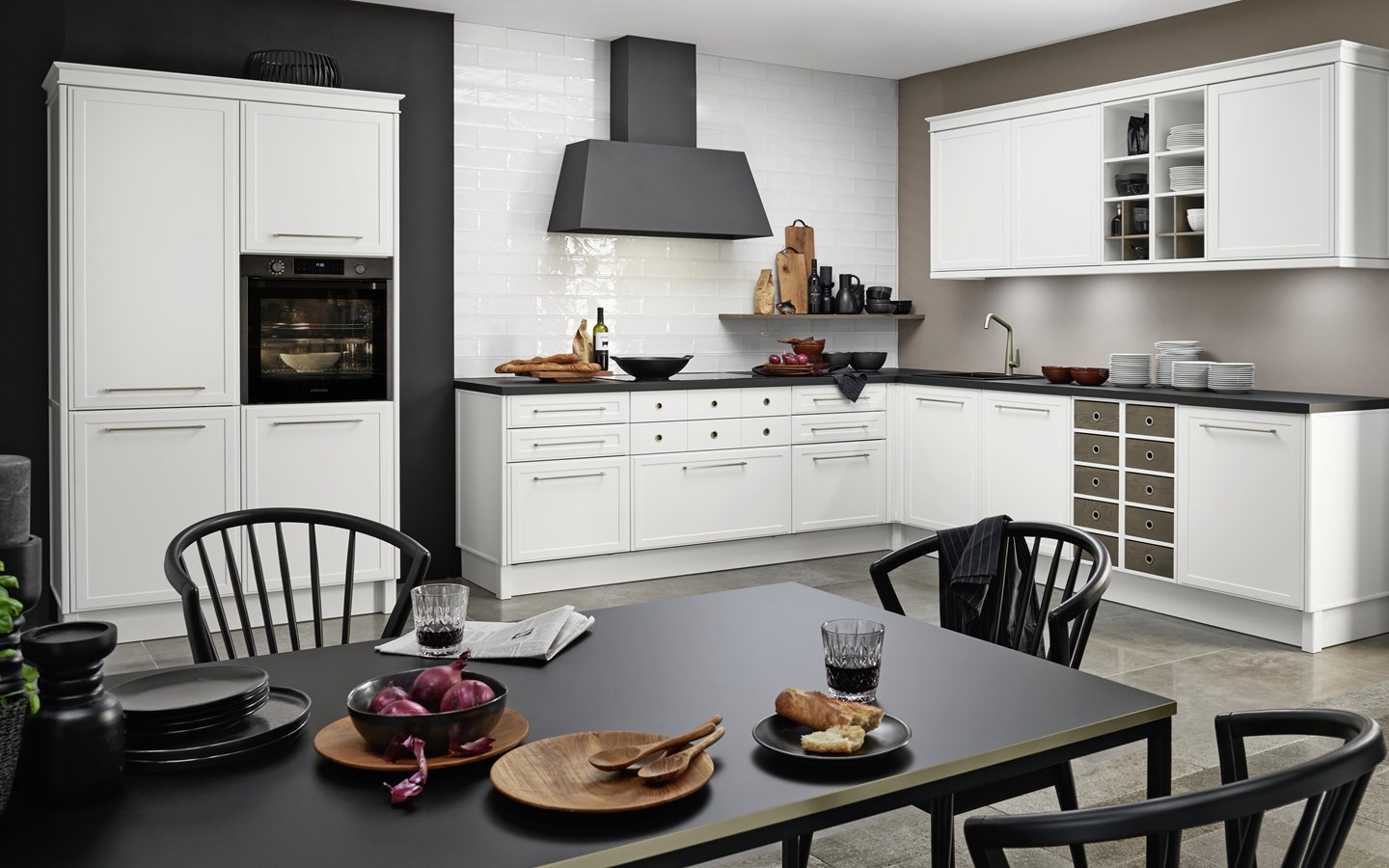 Kitchen ideas
A country-style kitchen with a metropolitan feel
Every detail counts. White fronts, wood decor and black worktops are the key components of this kitchen. Details such as the cornice, light pelmet and pilaster make it something truly special – a modern classic.
Take a closer look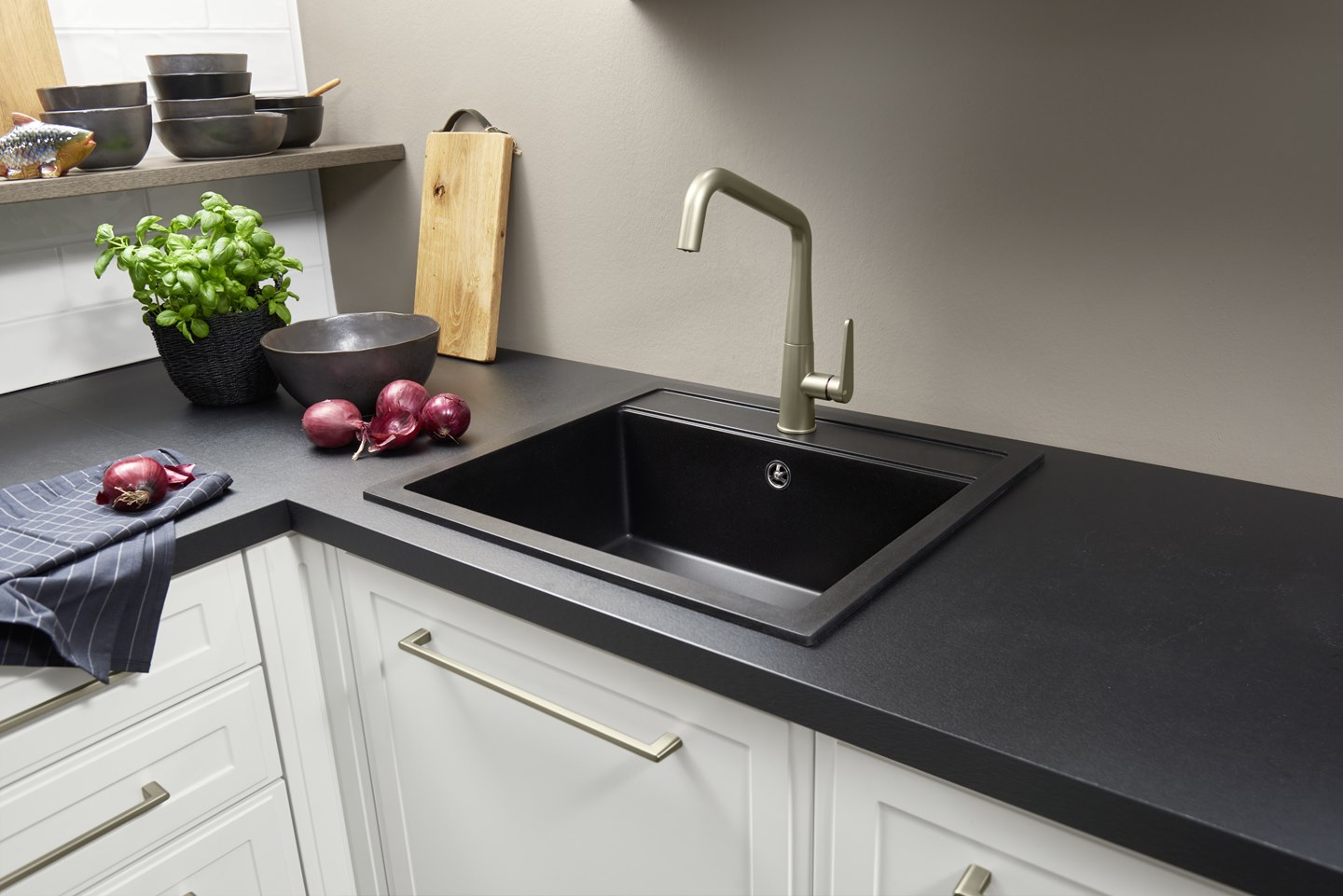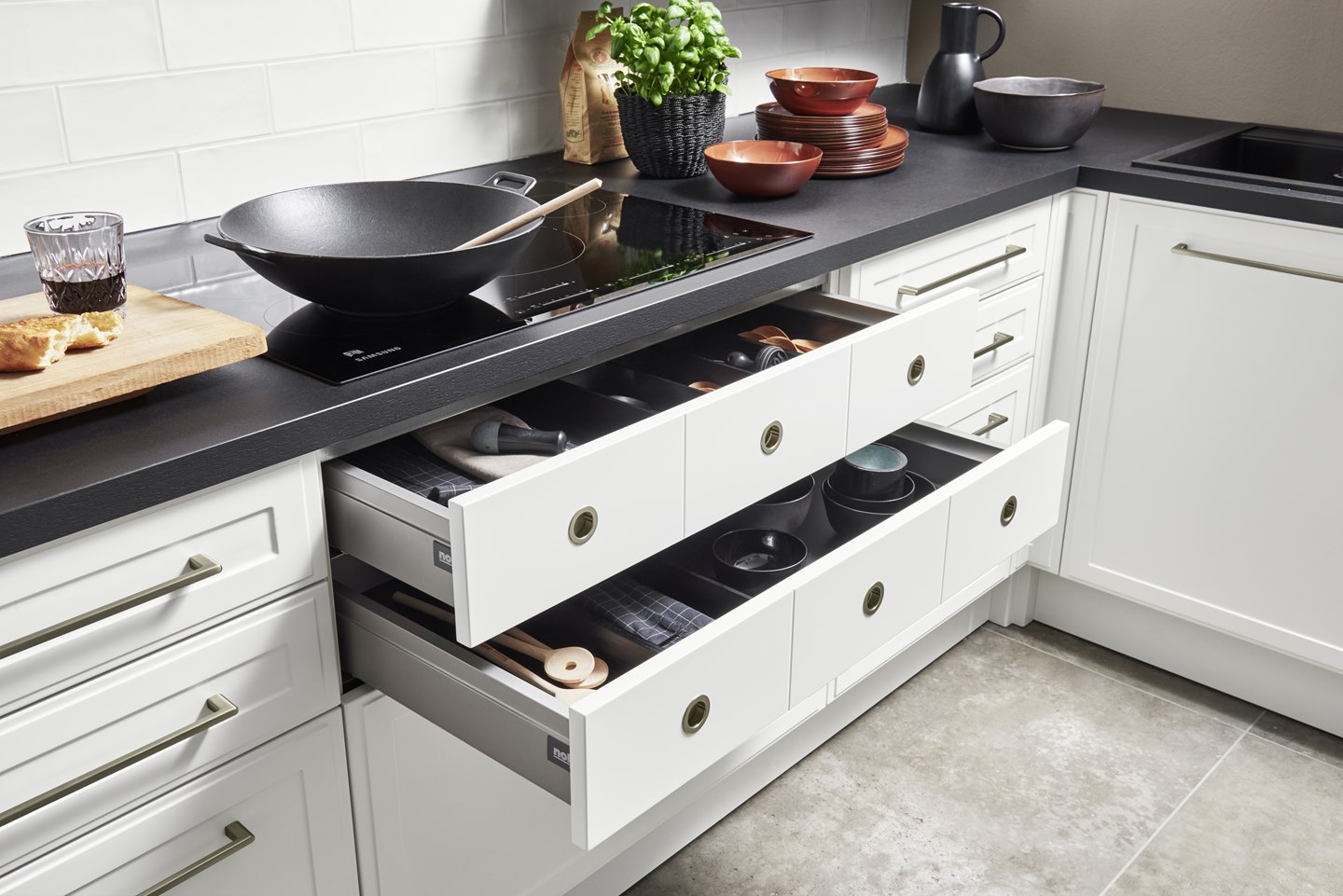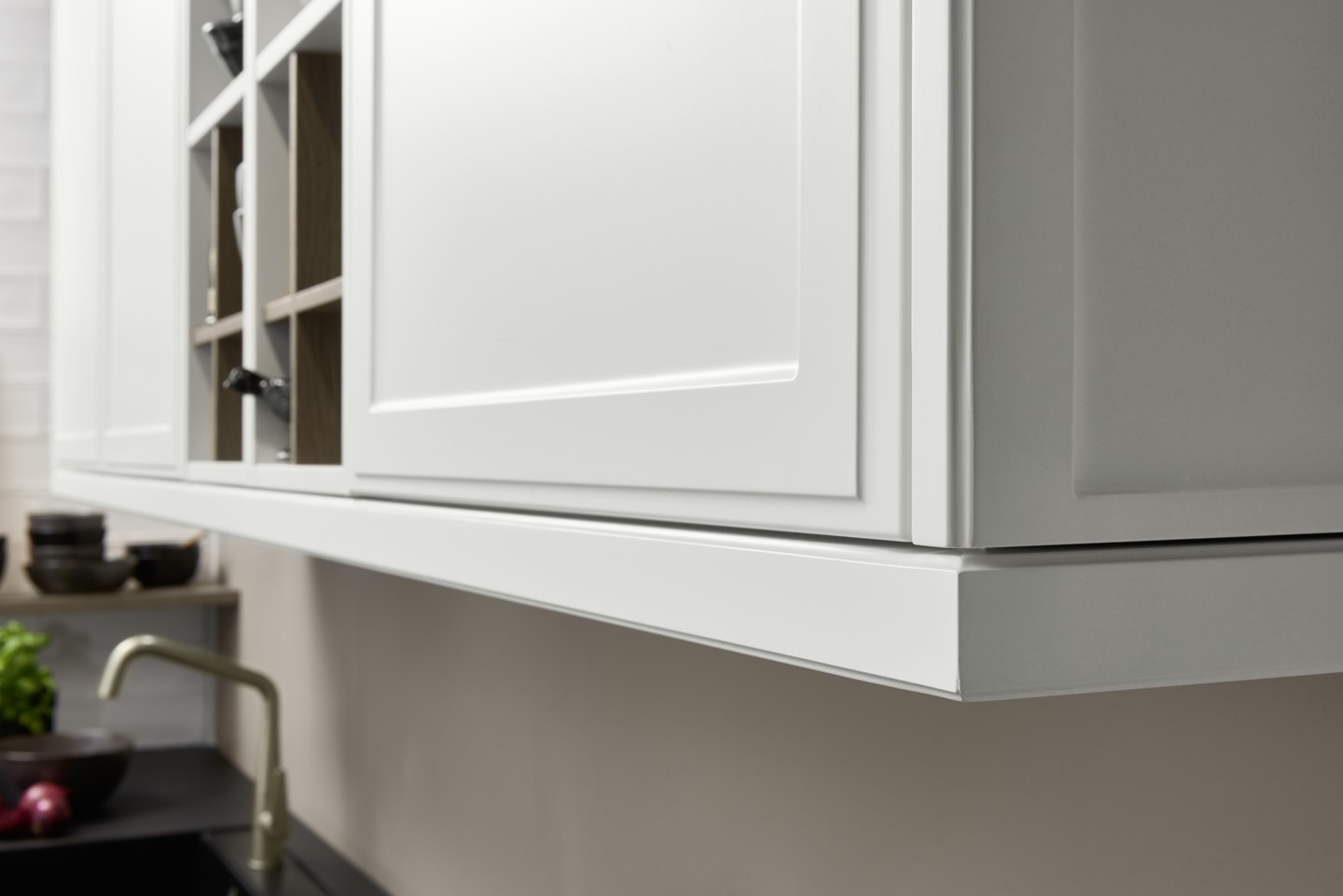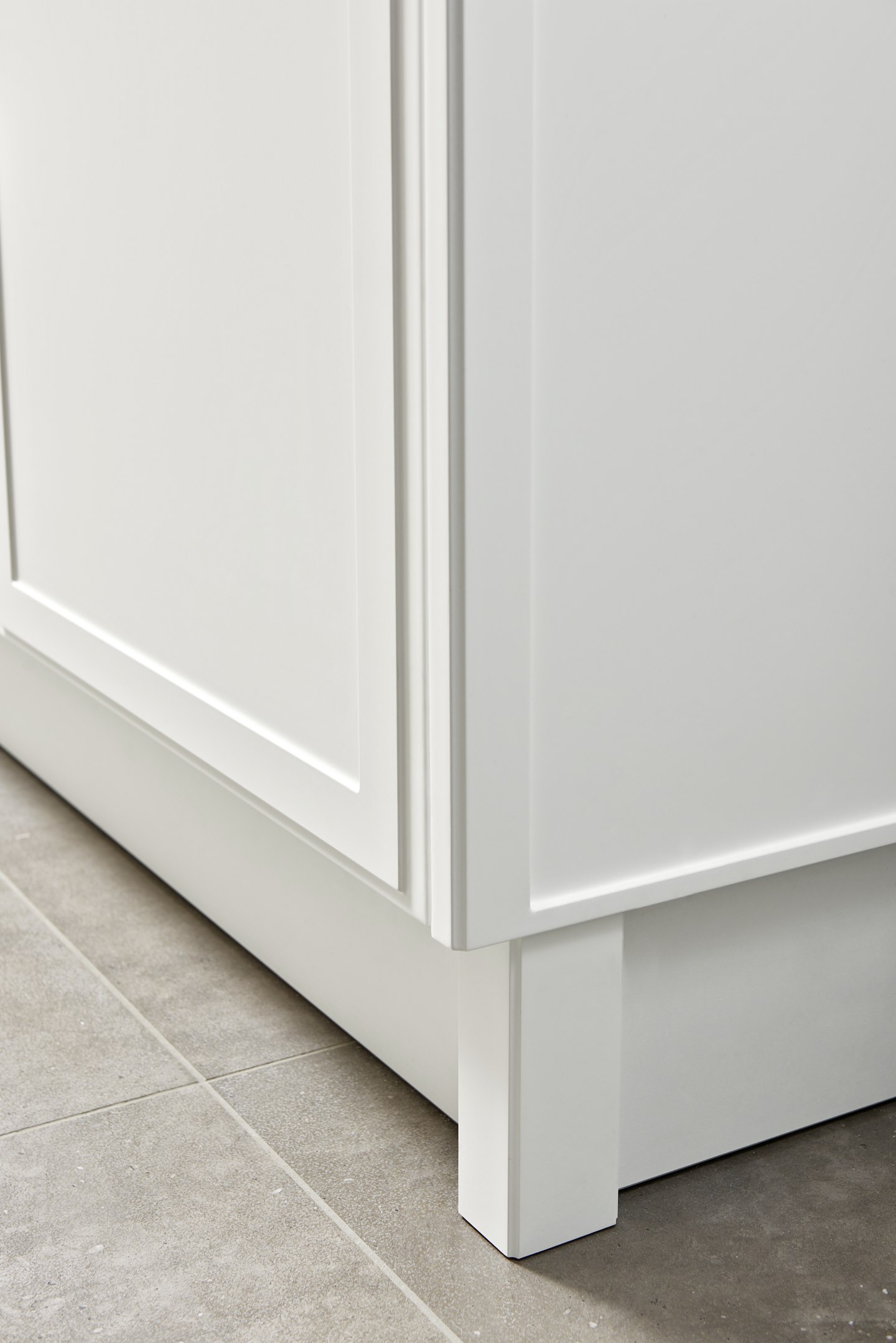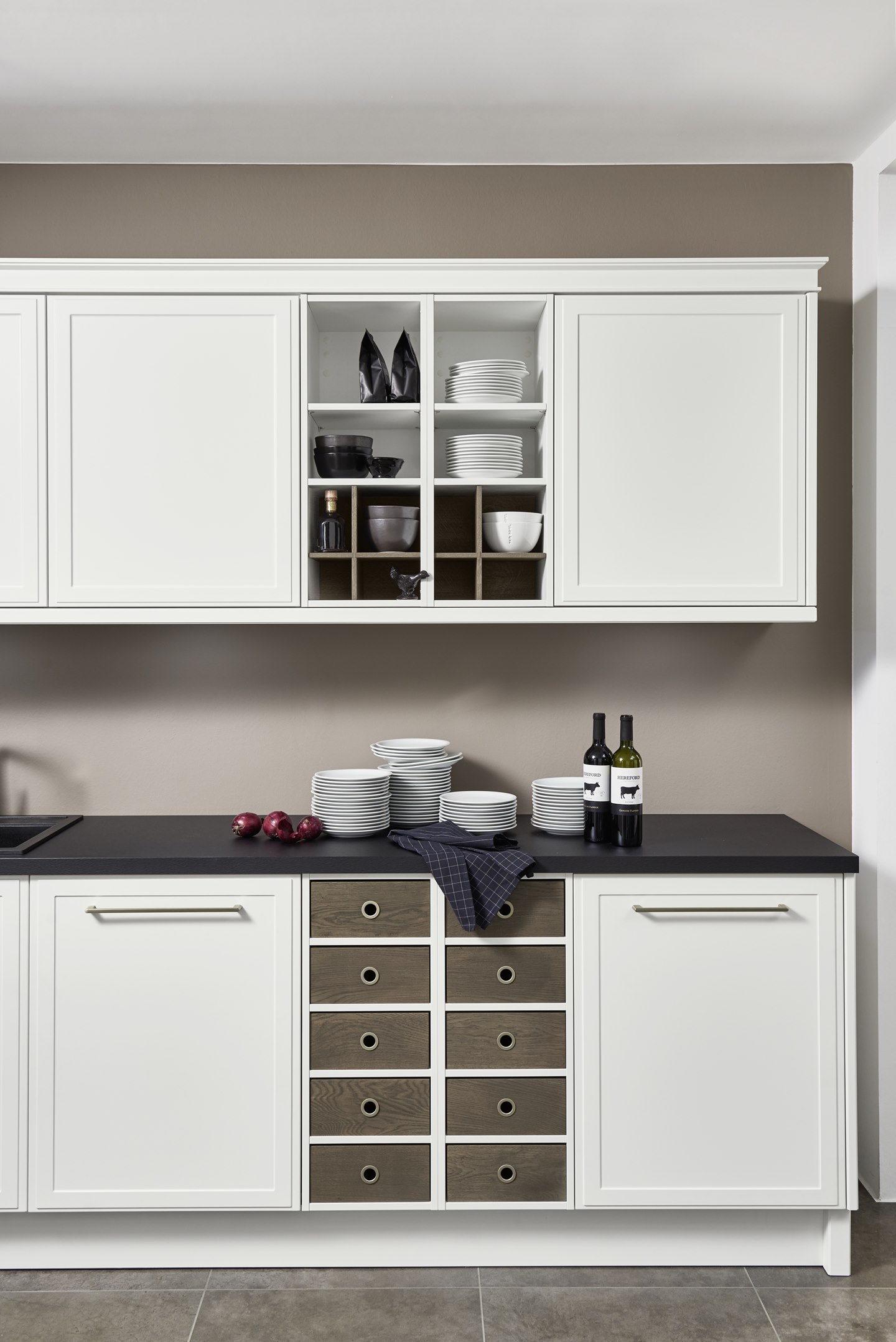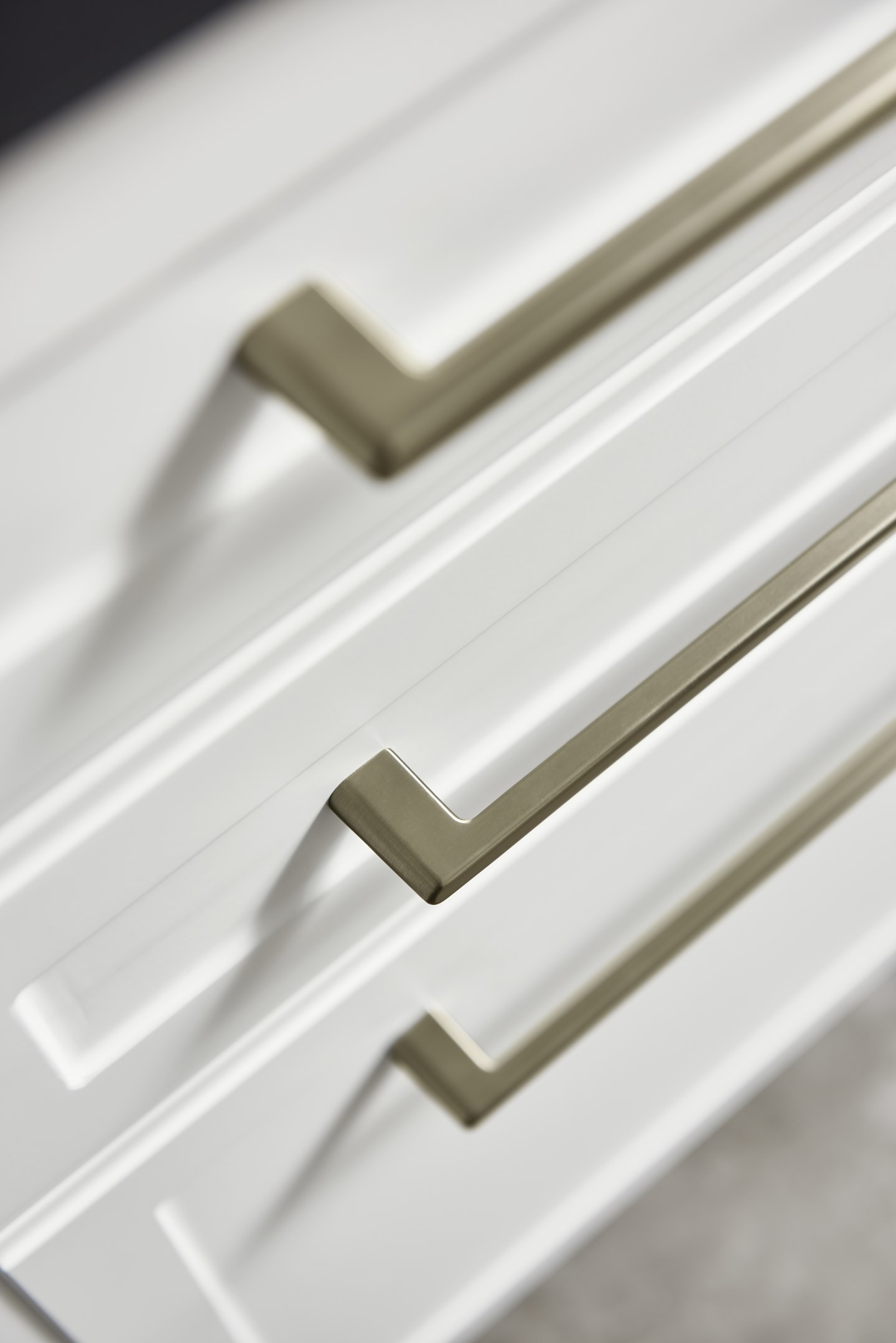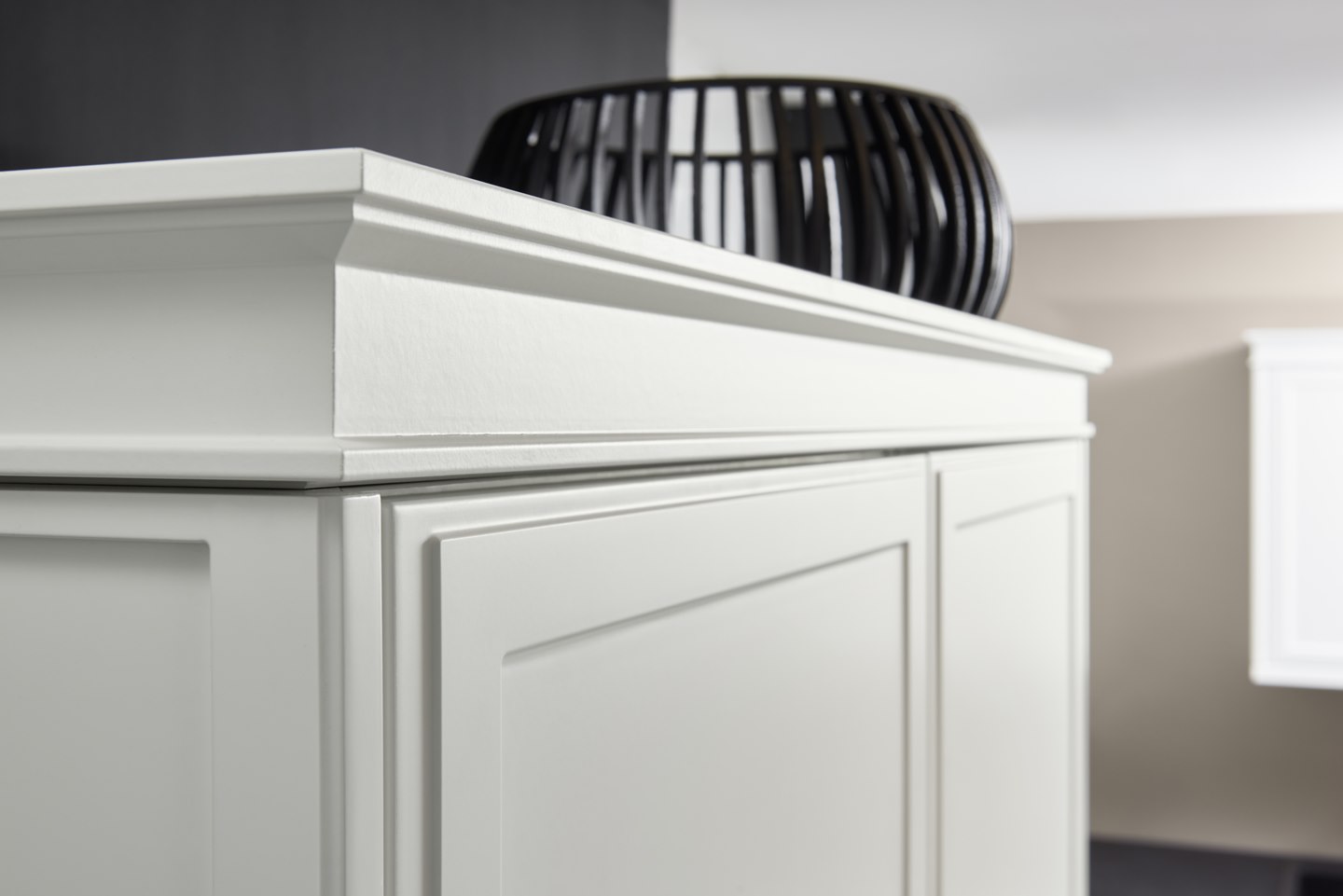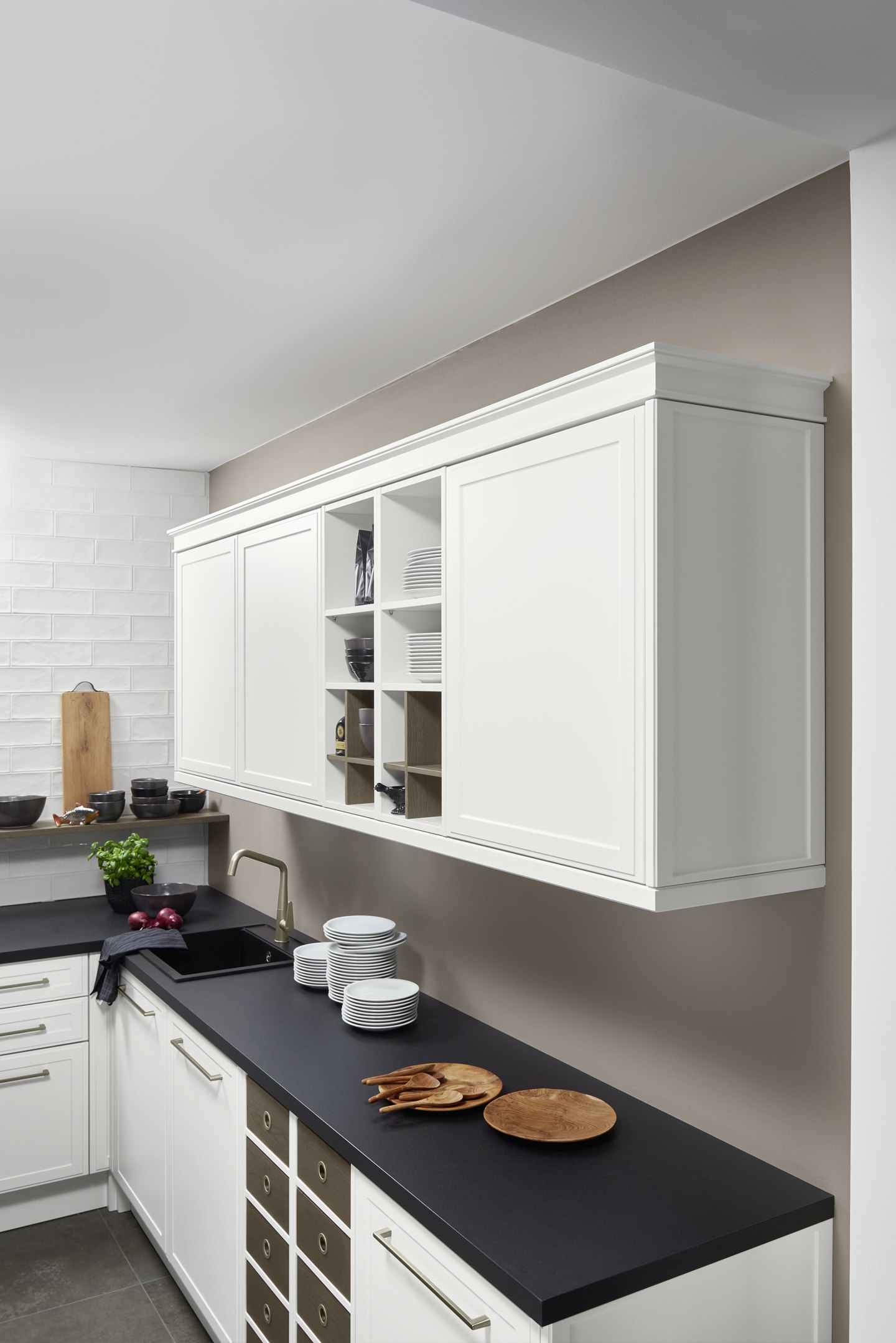 Reasons to love this planning example: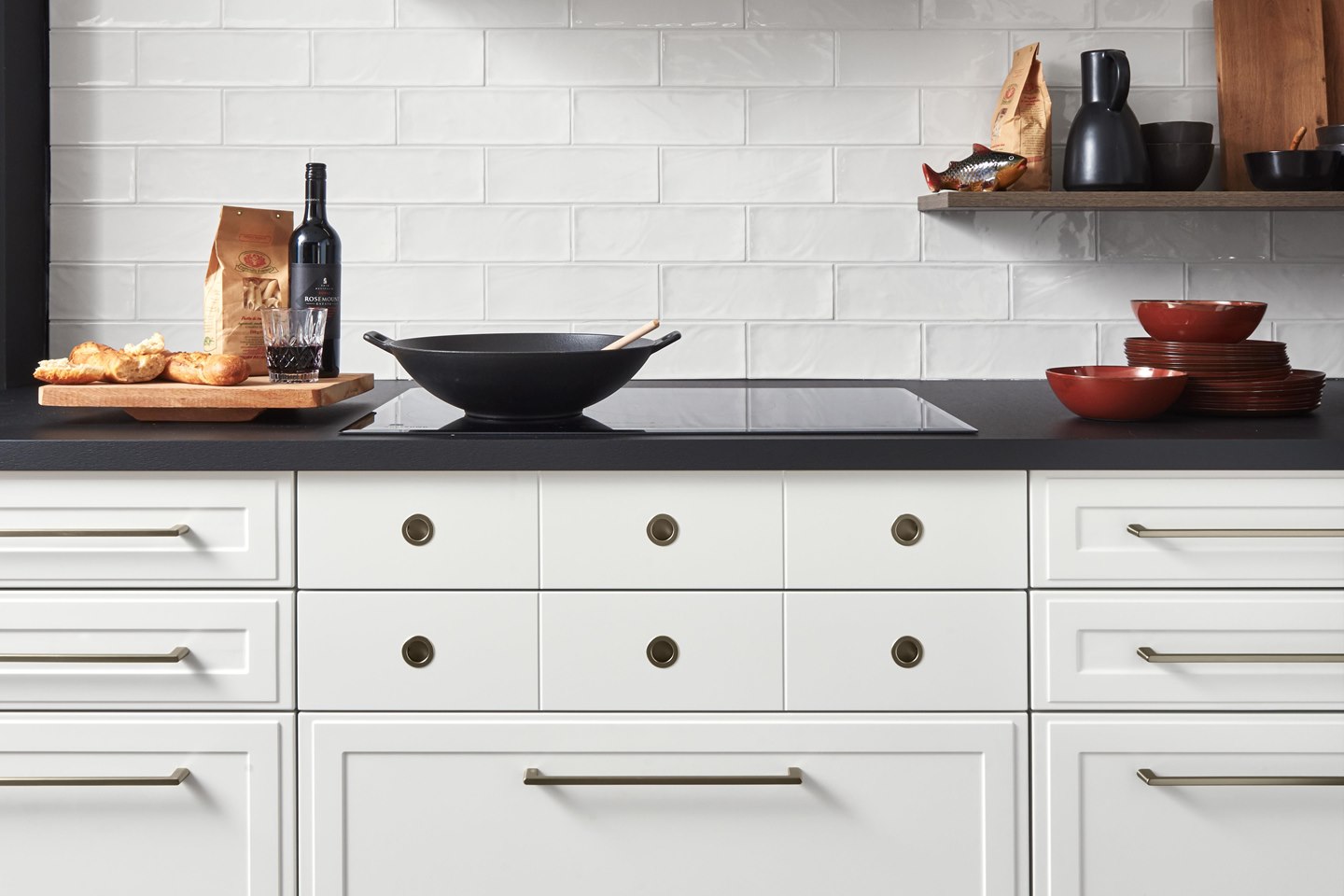 Attracting admiring glances
The drawers under the hob combine the classic "canister" look with the convenience of modern drawers.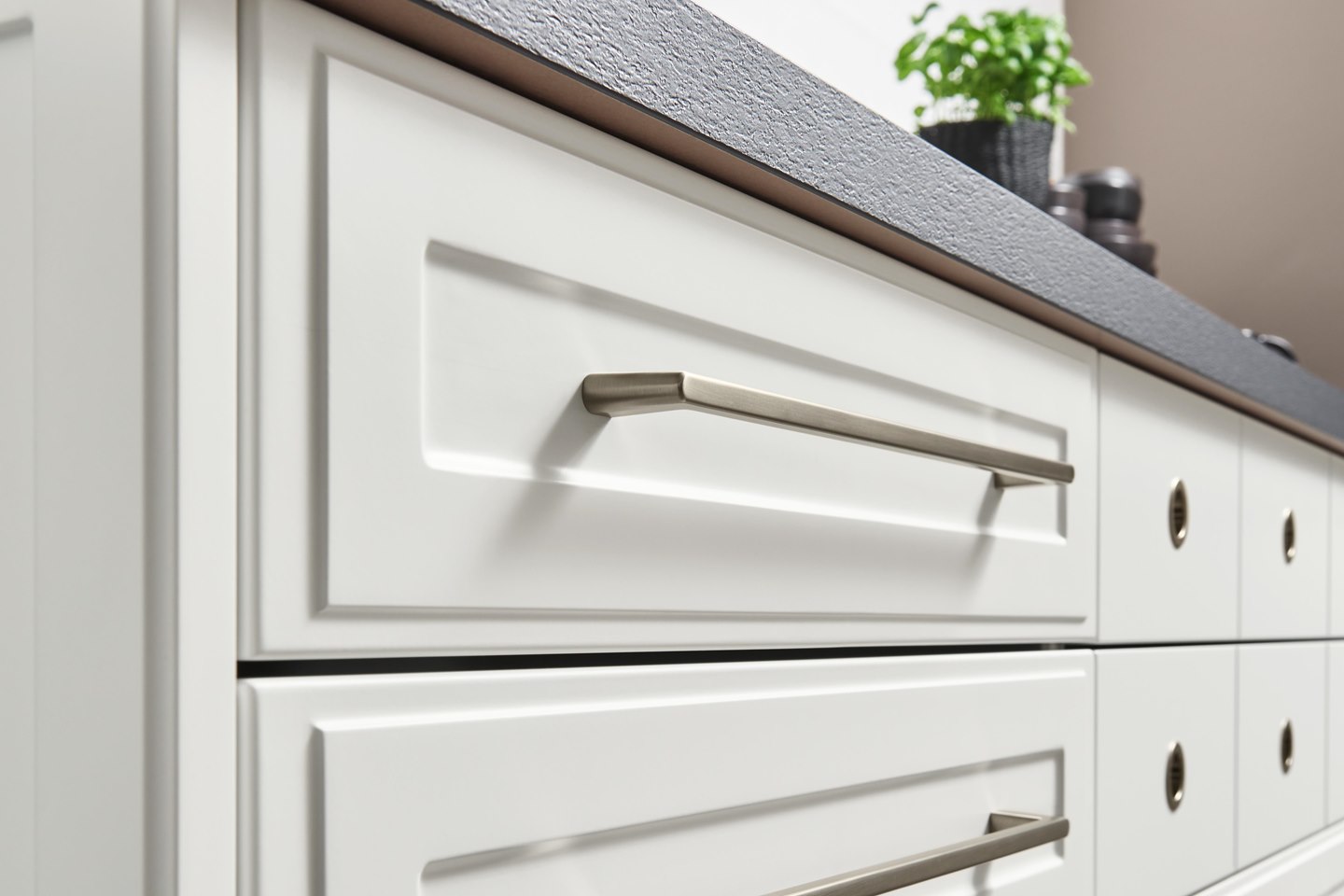 Straight or round? Both
You don't have to make a decision about the handle elements. The straight manganese bronze handles and the handle shells go together beautifully.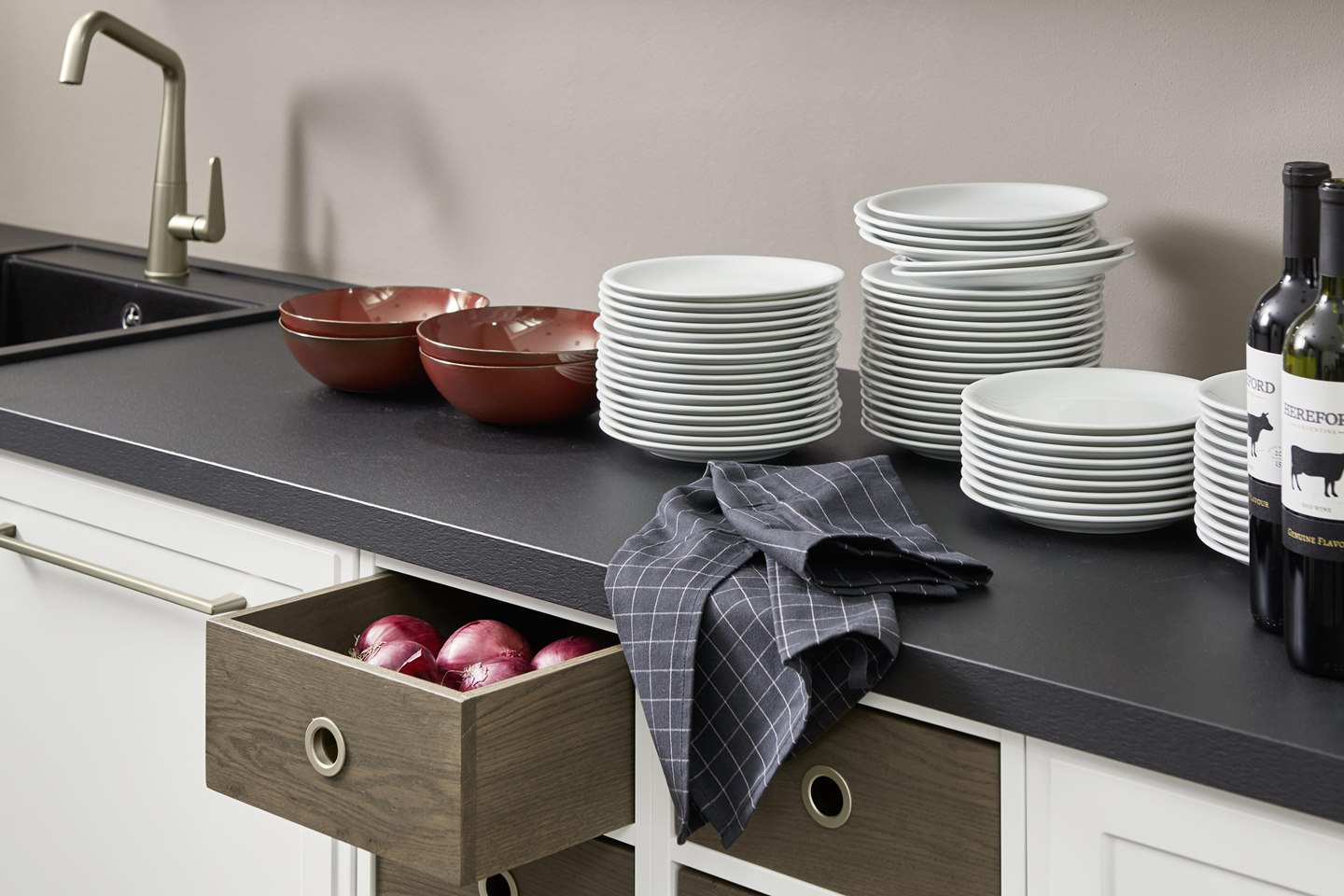 The dot on the 'i' in wood effect
Whether shelf units with canister elements in oak barolo or a crossways insert for additional storage space, you decide what is best for your kitchen.