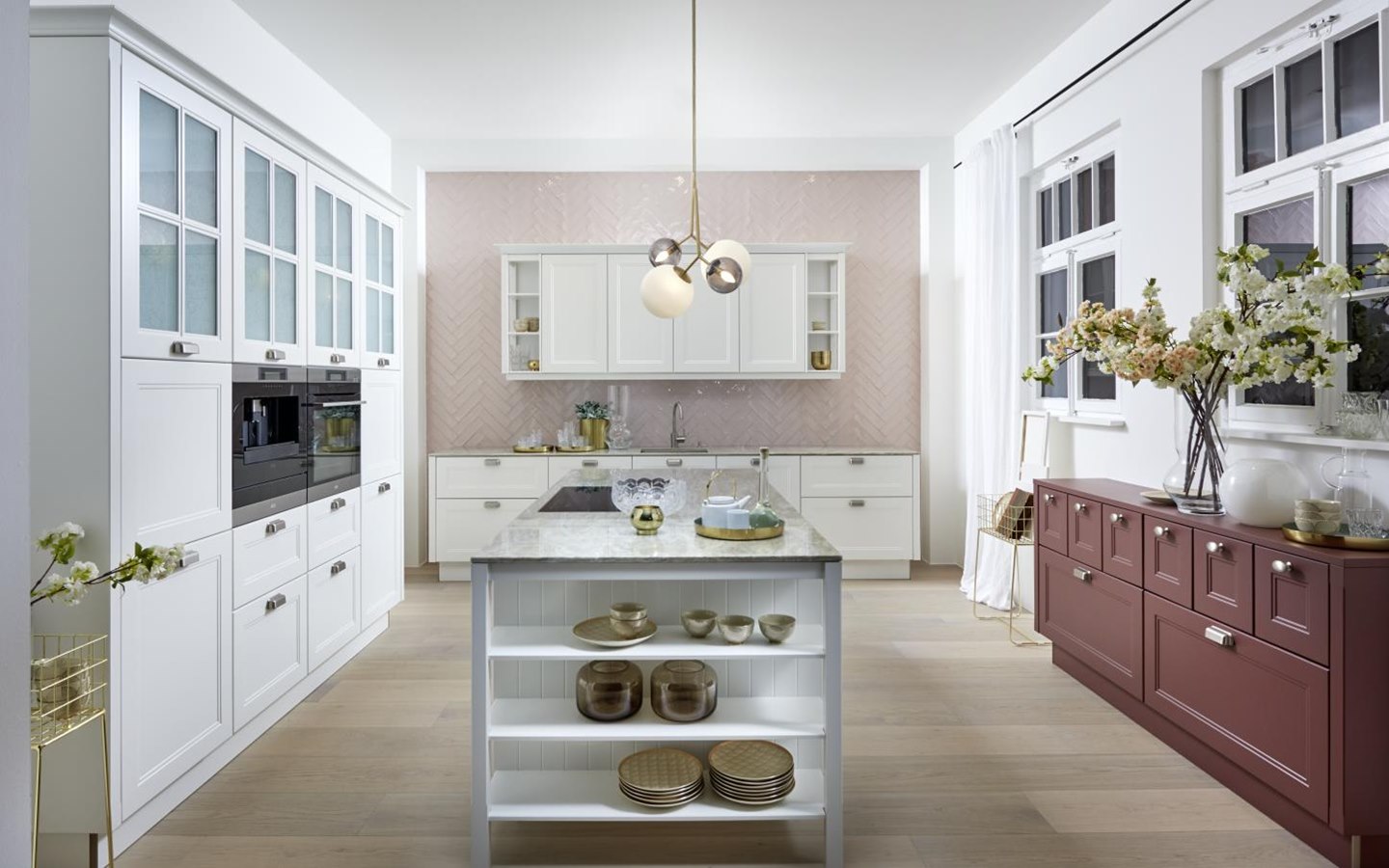 Kitchen ideas
A modern kitchen island with classic elements
The combination of light-coloured fronts in henna-red and white contrasts with the traditional elements like the cornices and the illuminated glass cases. In this kitchen, tradition meets modern life.
Reasons to love this planning example: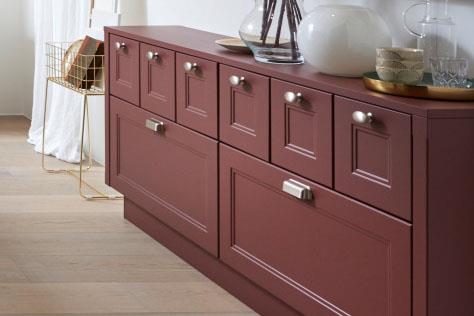 Eye-catcher: Sideboard with chute-like pull-outs
The generously-proportioned PremiumLine chute-like pull-outs with glass sides keep their contents in your sight.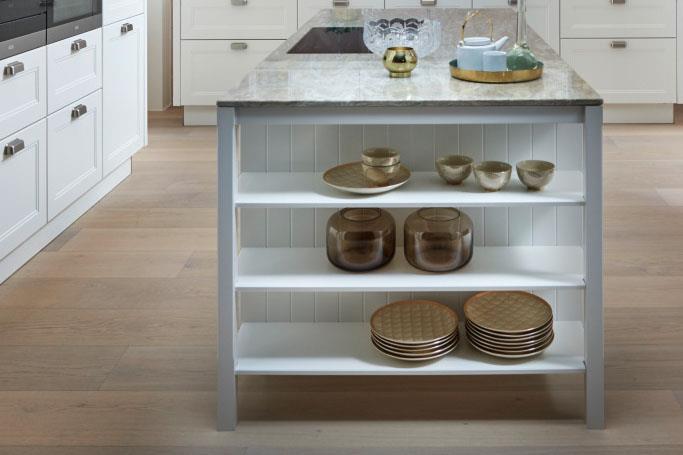 A perfect ending
We added an open shelf at the end of the kitchen island. This loosens up the block and opens up the room.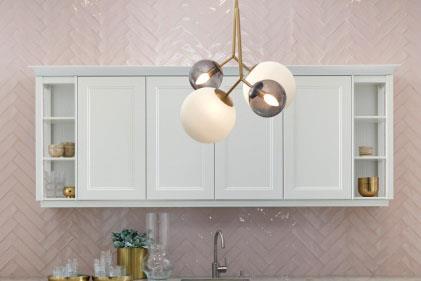 A fashionable shelf end piece
The open shelf as an end piece for the wall units is not just convenient, but adds a touch of modern light-heartedness to the overall concept.