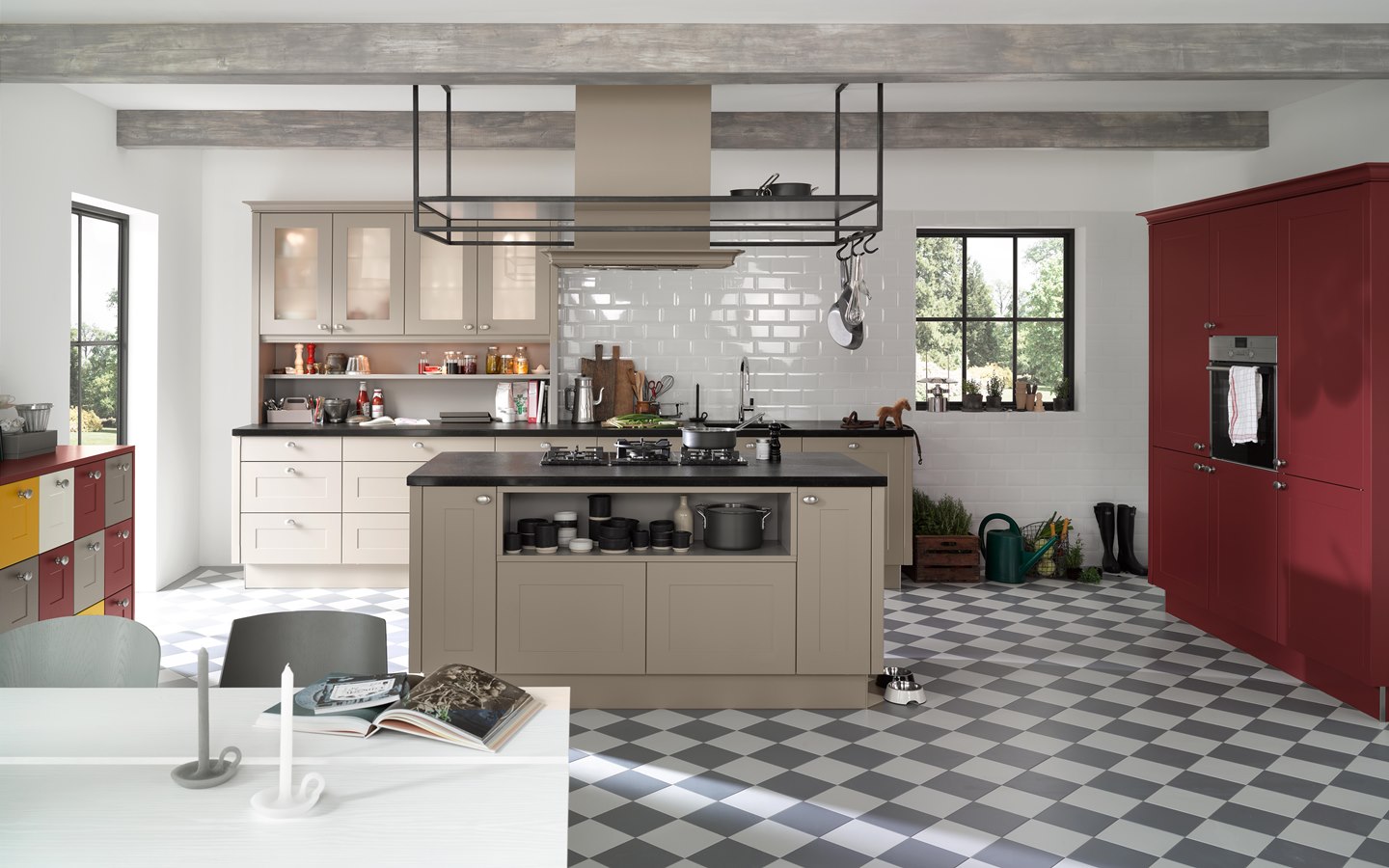 Kitchen ideas
Modern, country-style & a kitchen island? Of course you can have it all!
This kitchen comes with the rural idyll. With typical elements such as framed fronts, display units and the kitchen block with a lightly structured worktop, the look is entirely authentic even if you live in the middle of the city.
Take a closer look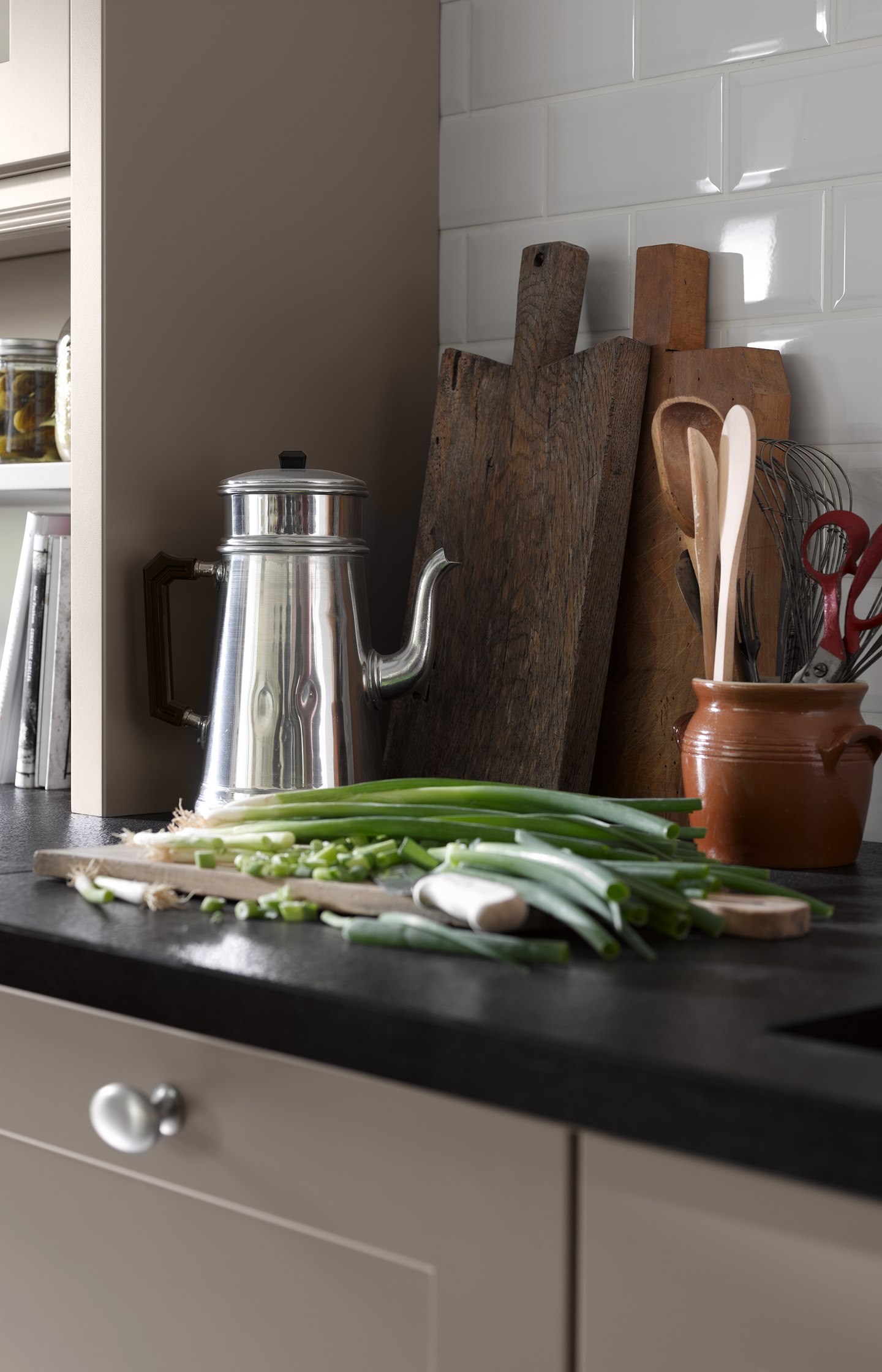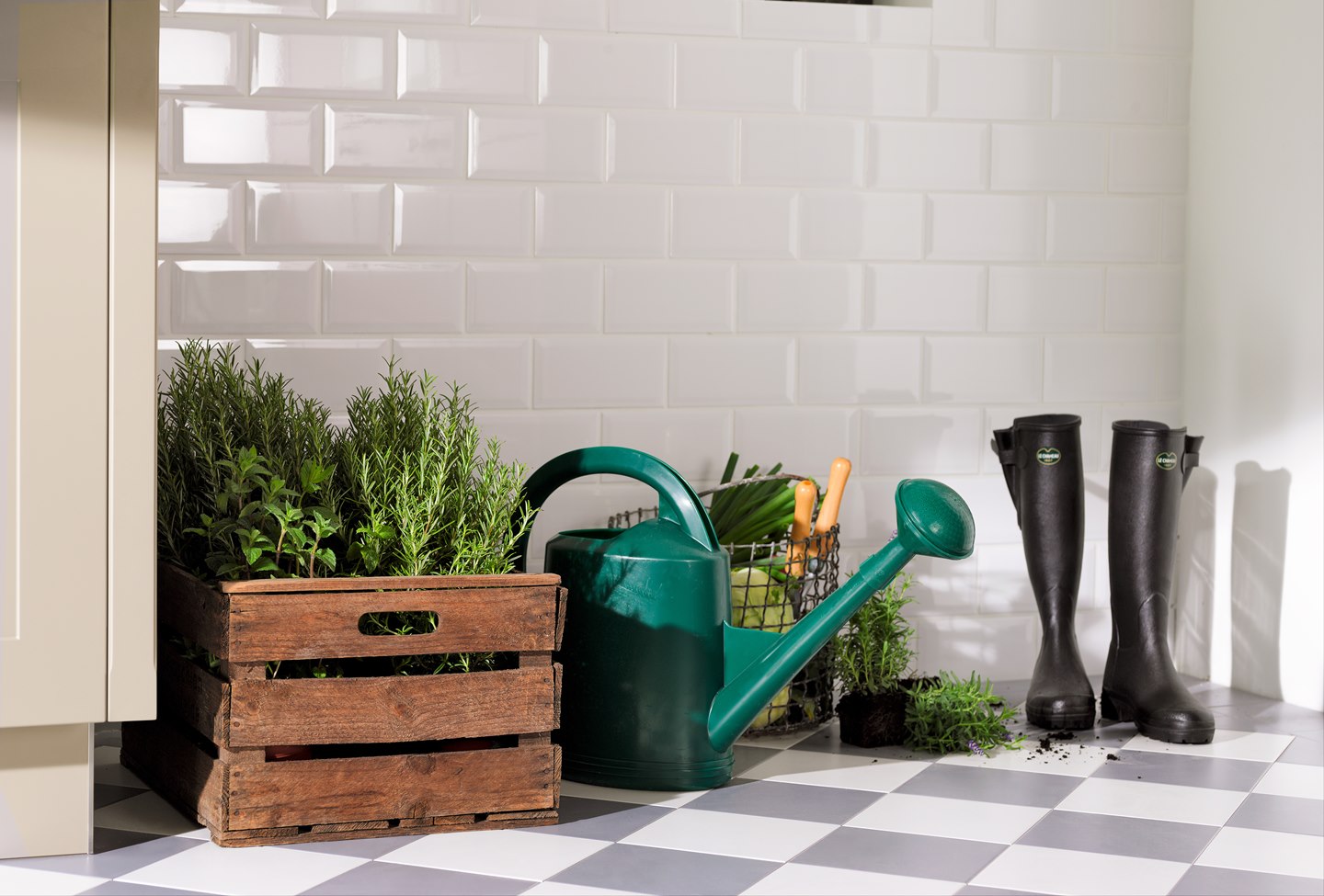 Reasons to love this planning example: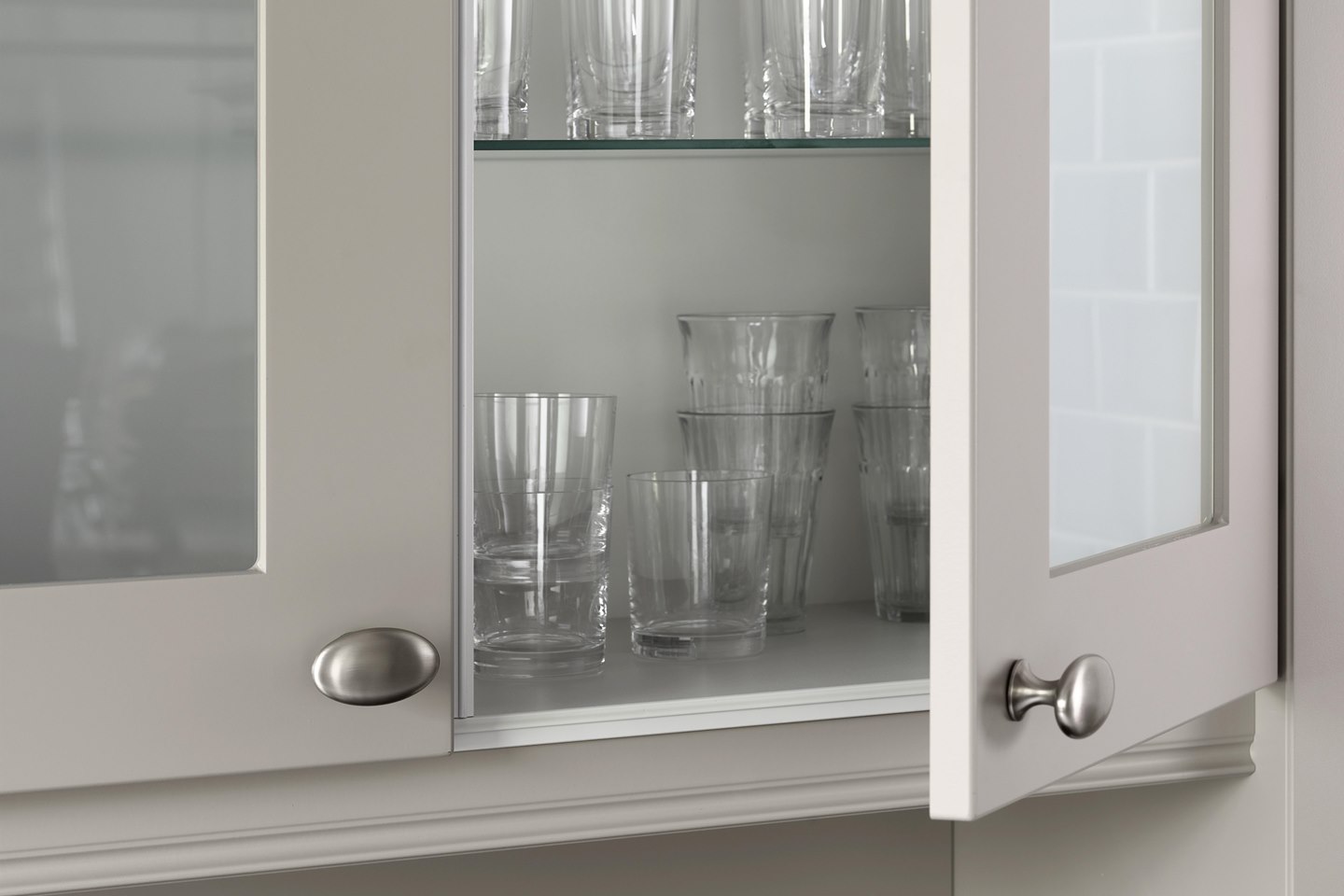 Eye-catcher with a clear view
A typical element of the country-house kitchen: the fronts of the wall units are made of glass, and look more like display cabinets.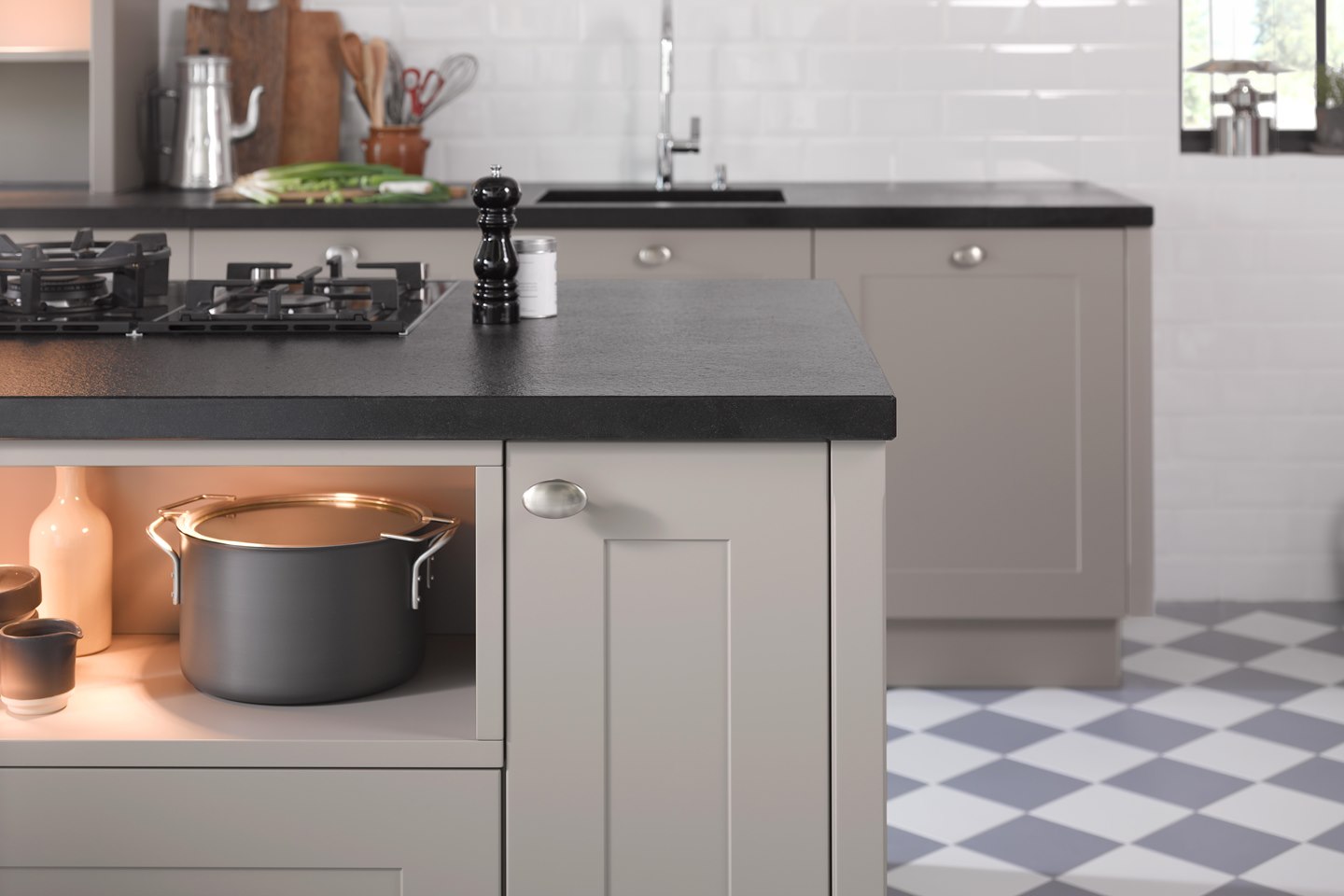 Unmistakeably country-house
The black worktop and the framed fronts in lava create an authentic look that is further enhanced by the lighting of the open shelf units.
Mat lacquer design
An appealing combination: The mat lacquer concept includes many attractive colours grouped in pairs in a cool or warm colour family. Creating colour combinations has never been this simple or this fun.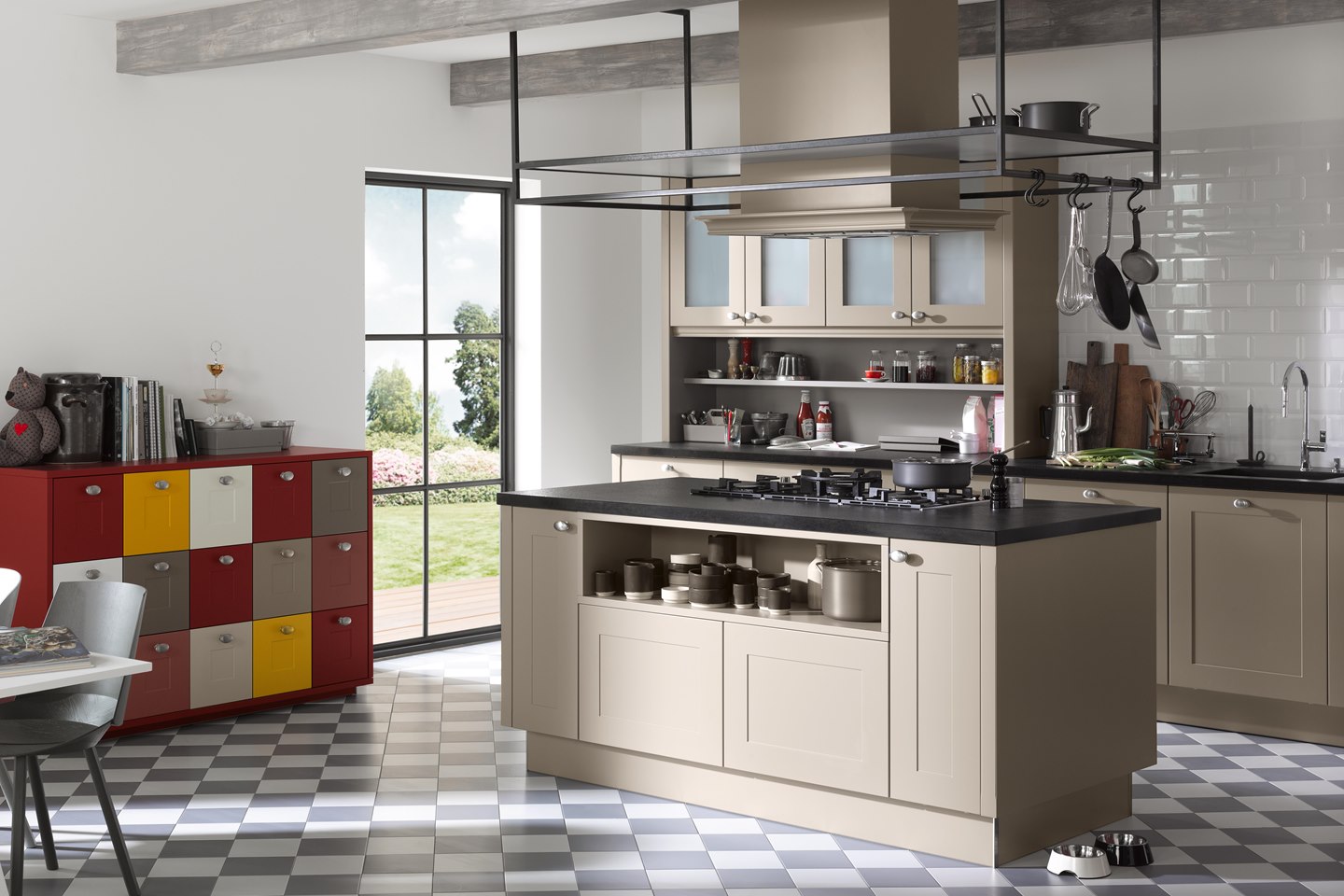 Modular design
Modular kitchens are great for meeting today's and tomorrow's demands, as they are highly flexible, suitable for moving house and the modules can be rearranged over and over again.