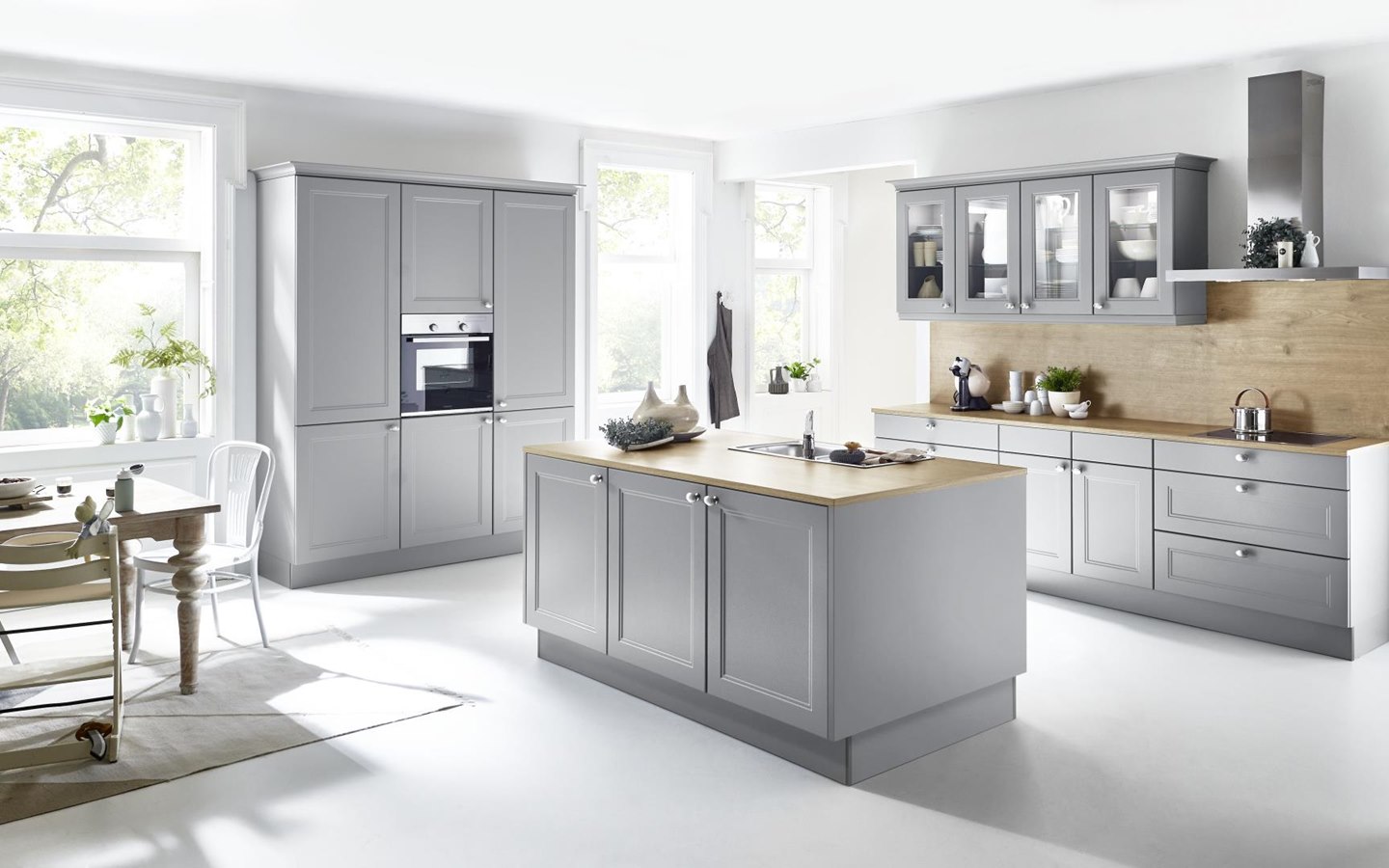 Kitchen ideas
A grey kitchen island with a touch of nature
If you dream of generous natural features in your new kitchen, we have found your new favourite place. A special feature of this kitchen in primarily classic grey hues is a kitchen splashback and worktops in matching warm wood colours.
Reasons to love this planning example: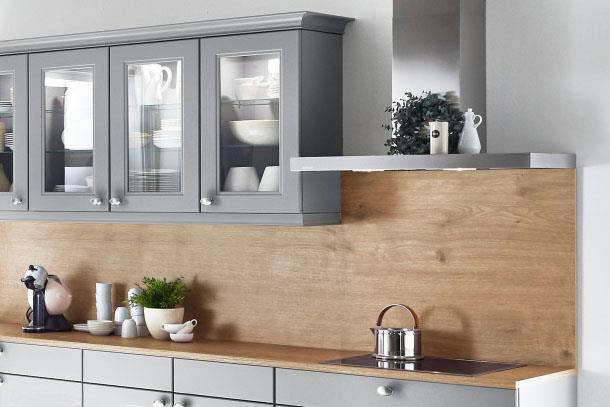 A great match: Recess panelling and worktop
Somebody planned ahead: If the worktop looks like it simply continues along the wall, this creates harmony and is proof of high-quality design.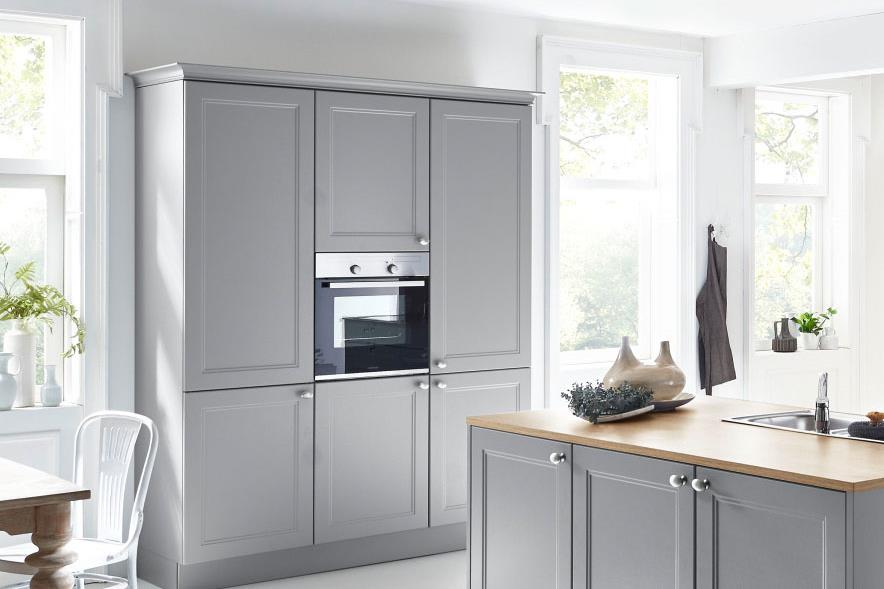 Baking at eye level
This design puts an end to the hassle of bending down. The oven is installed at an ergonomic height to ensure that you can see everything at a glance.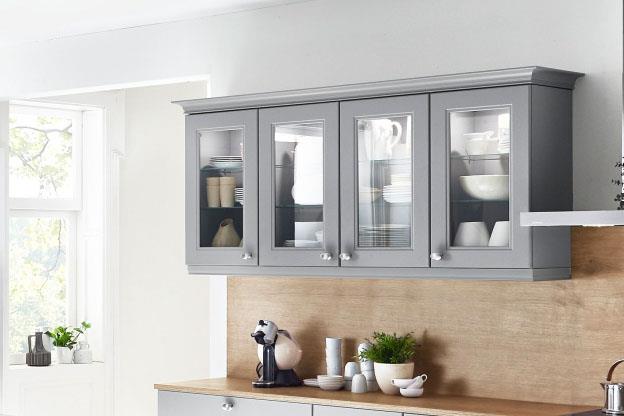 For more clarity: Glass cabinets
Glass cabinets ensure that you can see your favourite things while still protecting them from dust and moisture.