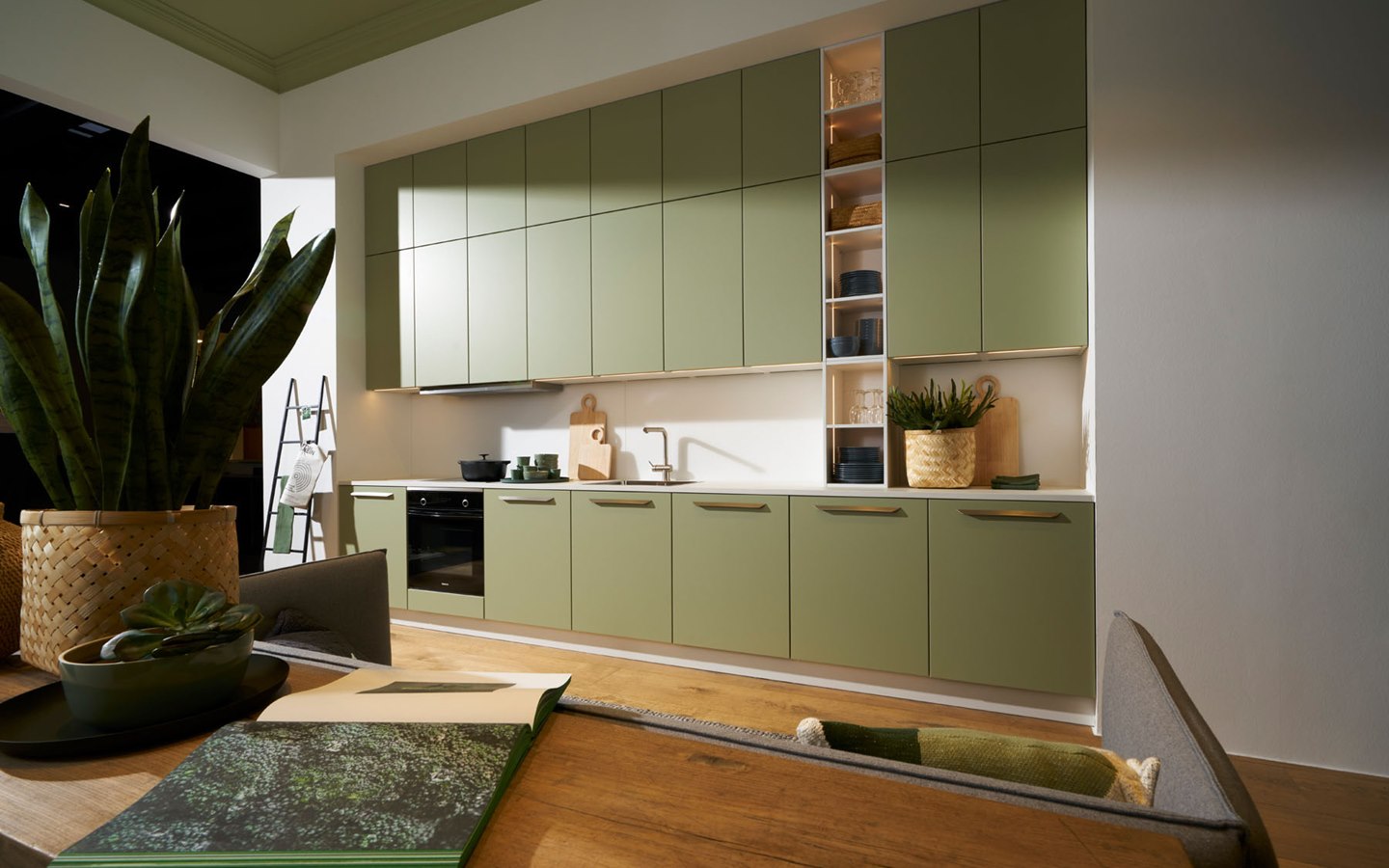 Kitchen ideas
Be wowed by soft mat avocado
If you want to be stunned and amazed every time you enter your kitchen, these fronts in soft mat avocado are the right design for you. But that's not all: Clever details will also keep surprising you.
Reasons to love this planning example: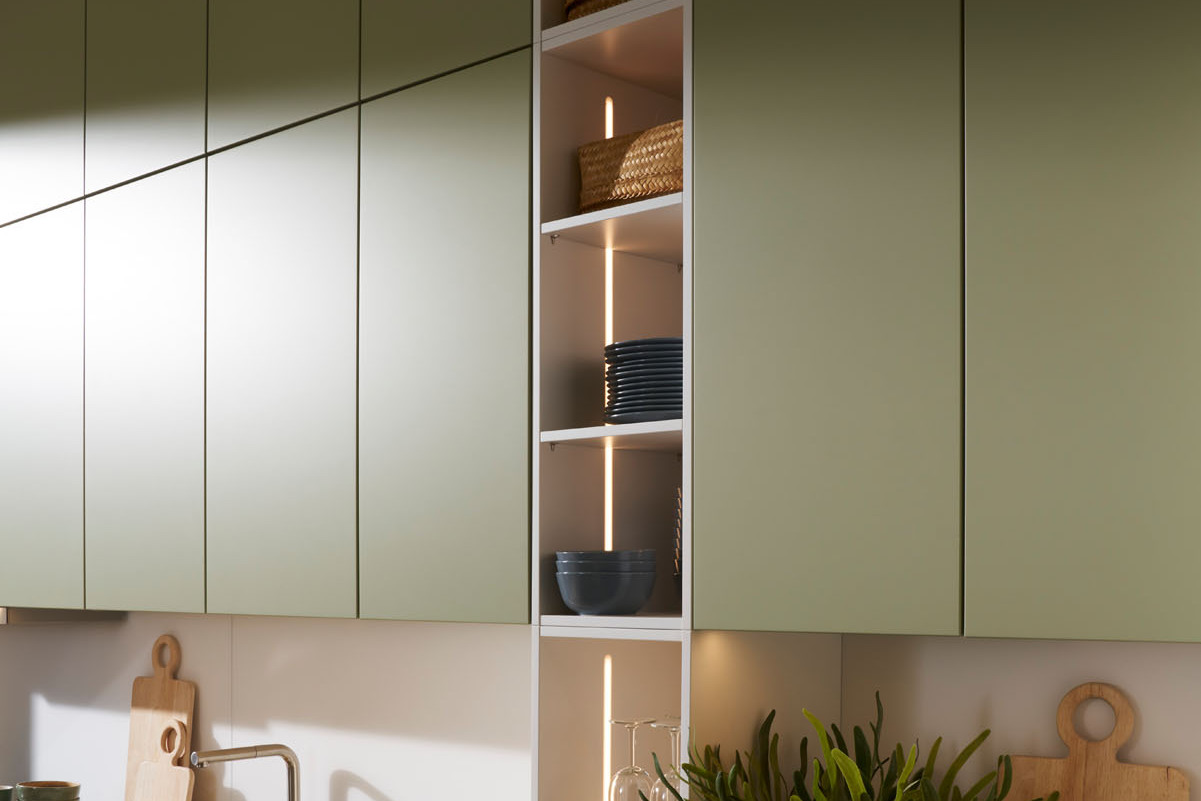 Storage space up to the ceiling
It's not always the horizontal plane that draws the eye. This kitchen shows that vertical design can be a real eye-catcher.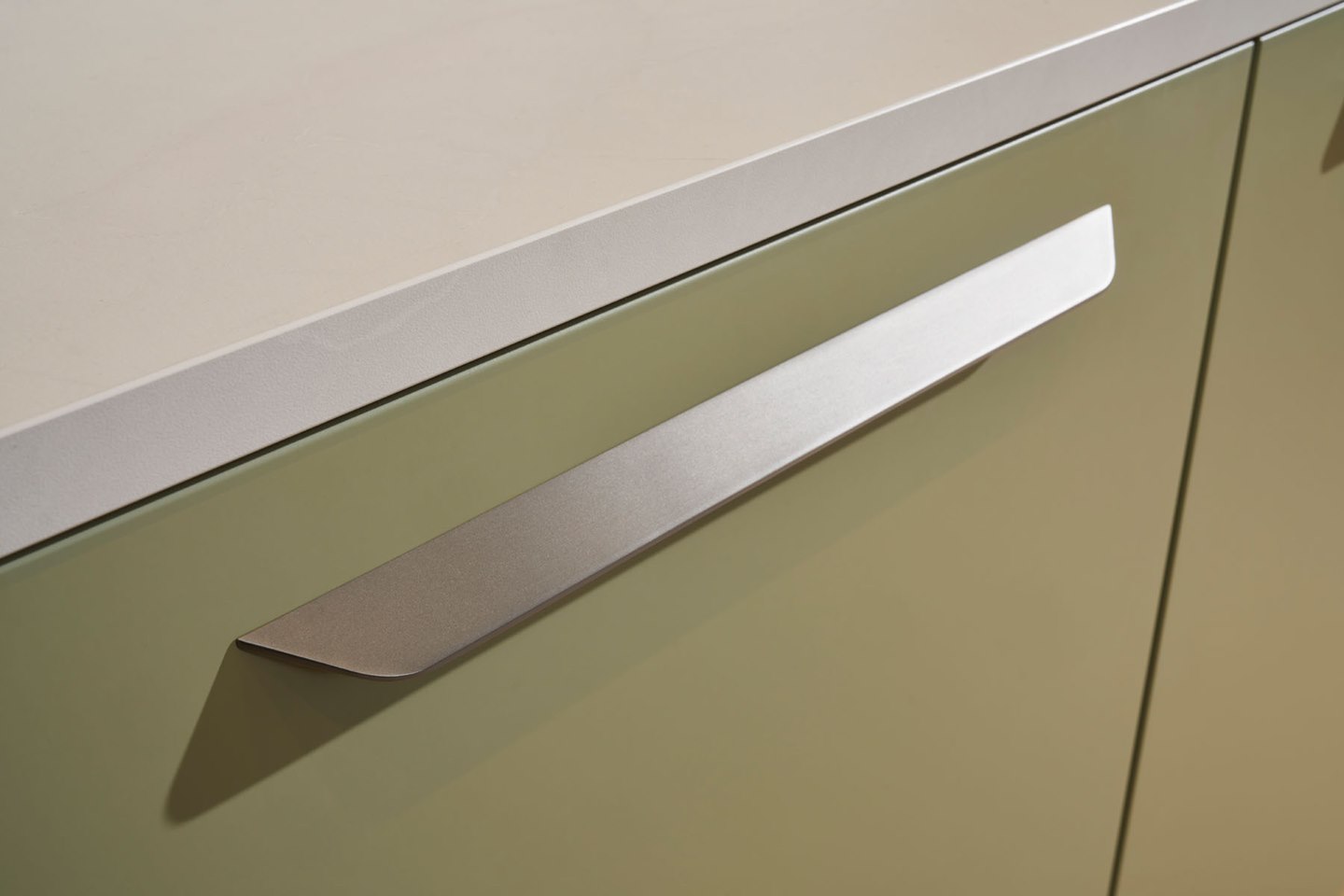 Modern handle trims
Handles with clear and modern stylistic elements complete the design.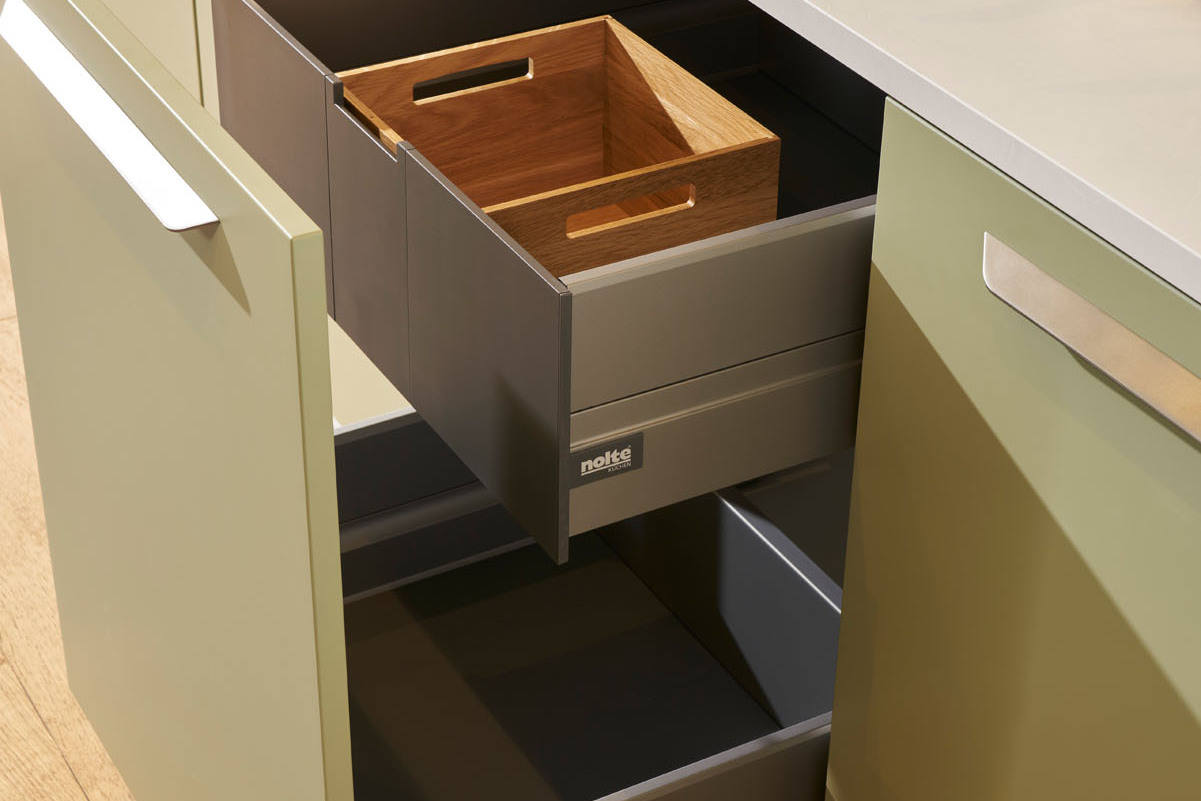 Flexible drawers, uniform front
The front hides yet another drawer, so your kitchen has plenty of storage space while maintaining subtle lines.