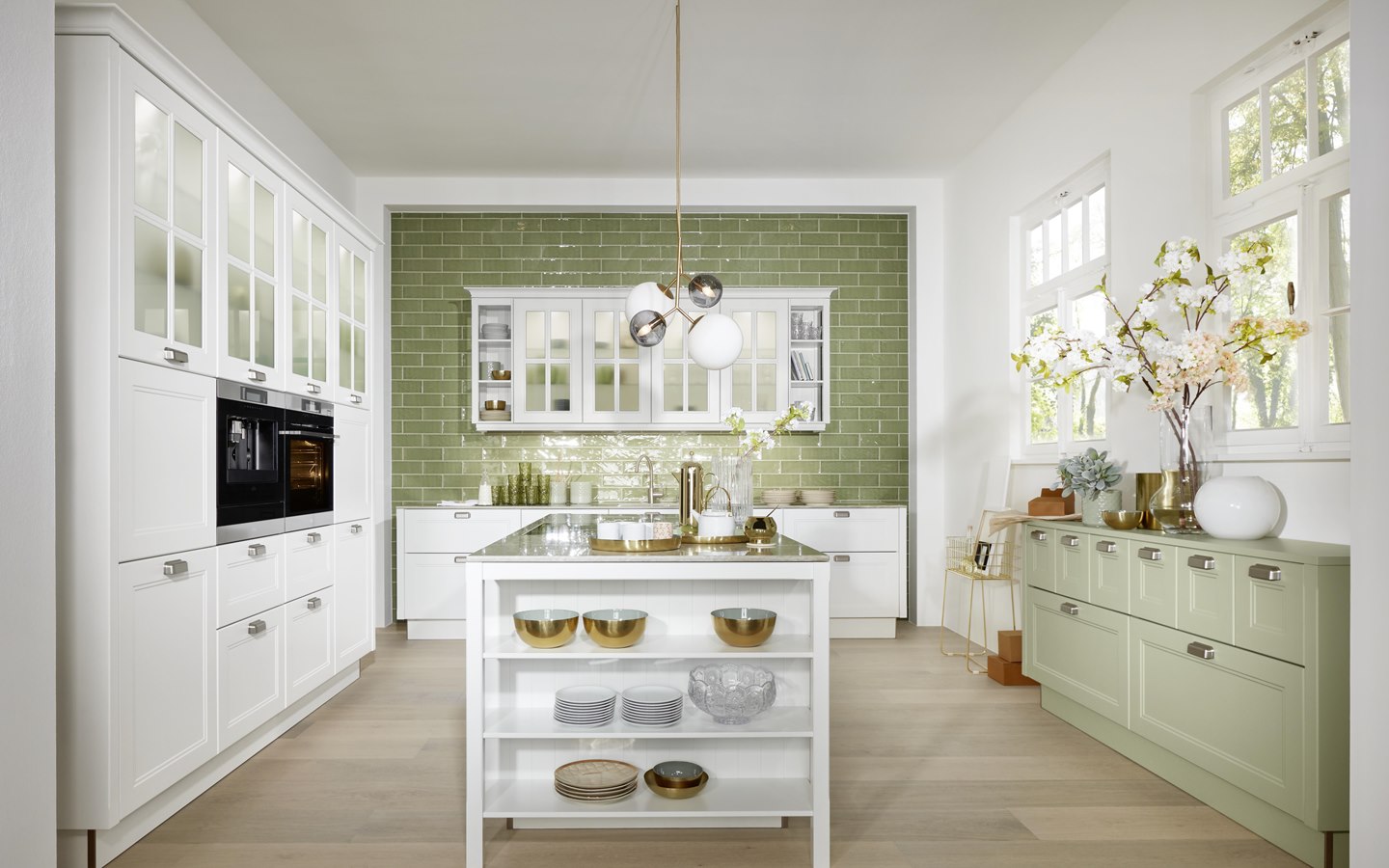 Kitchen ideas
Trend colour in the kitchen: Avocado
Traditional meets modern. The combination of the light fronts in avocado and white cleverly break with traditional elements such as cornices and the illuminated display cabinet.
Each home is different
That's why our kitchens aren't ready-made products, but are designed for your individual needs by one of our expert trade partners: The shape, the front, the lighting fixtures and the handles – everything is designed especially for you.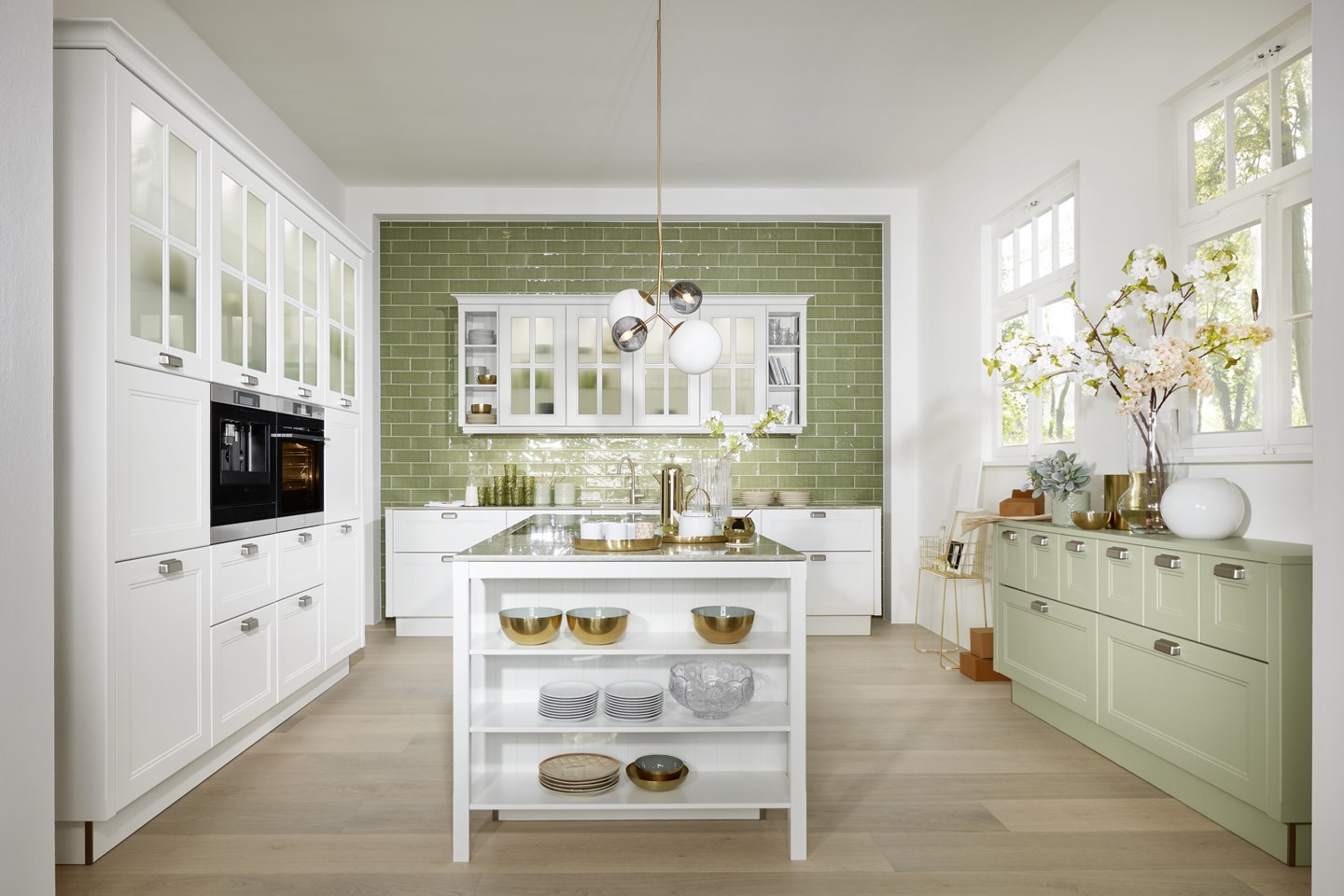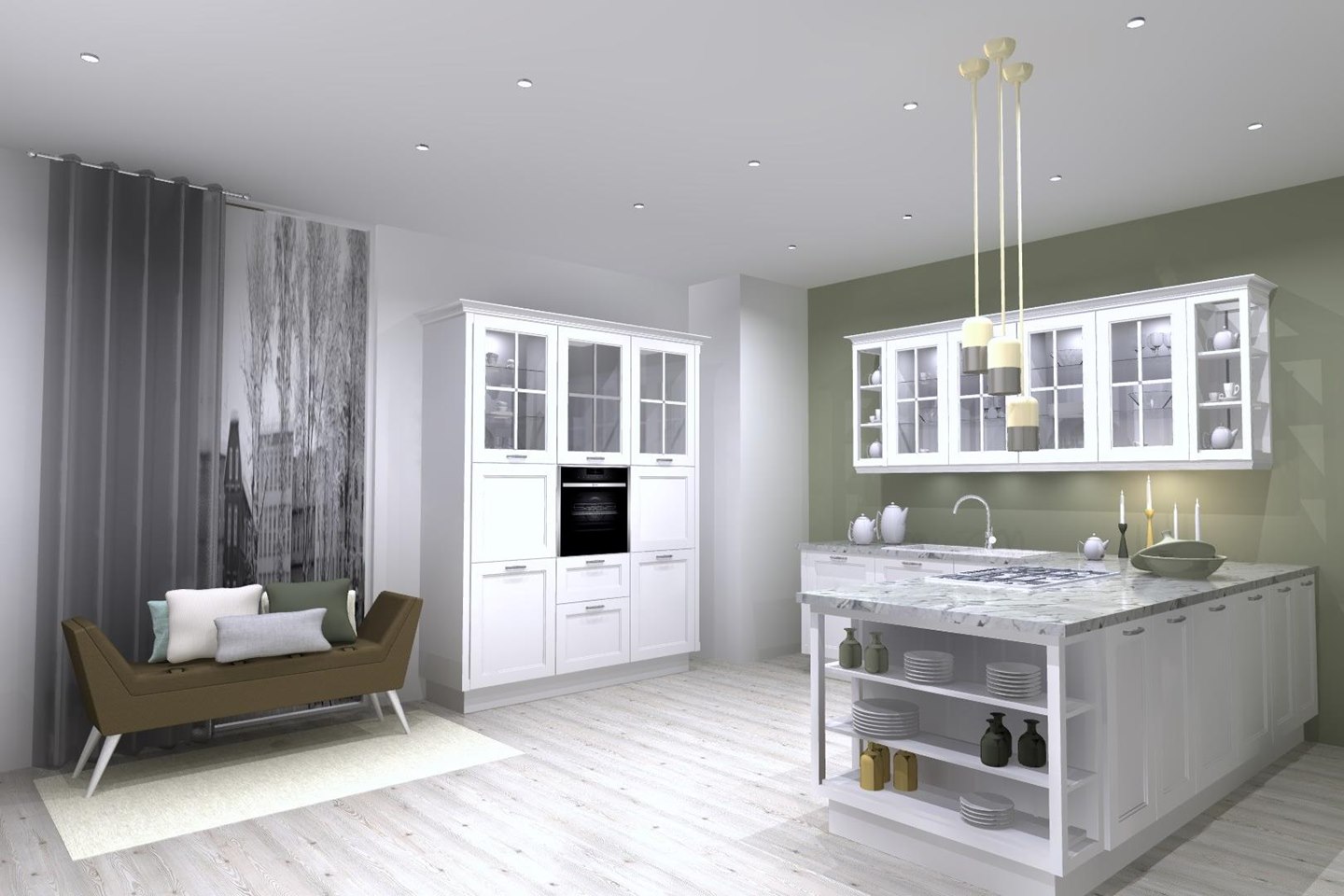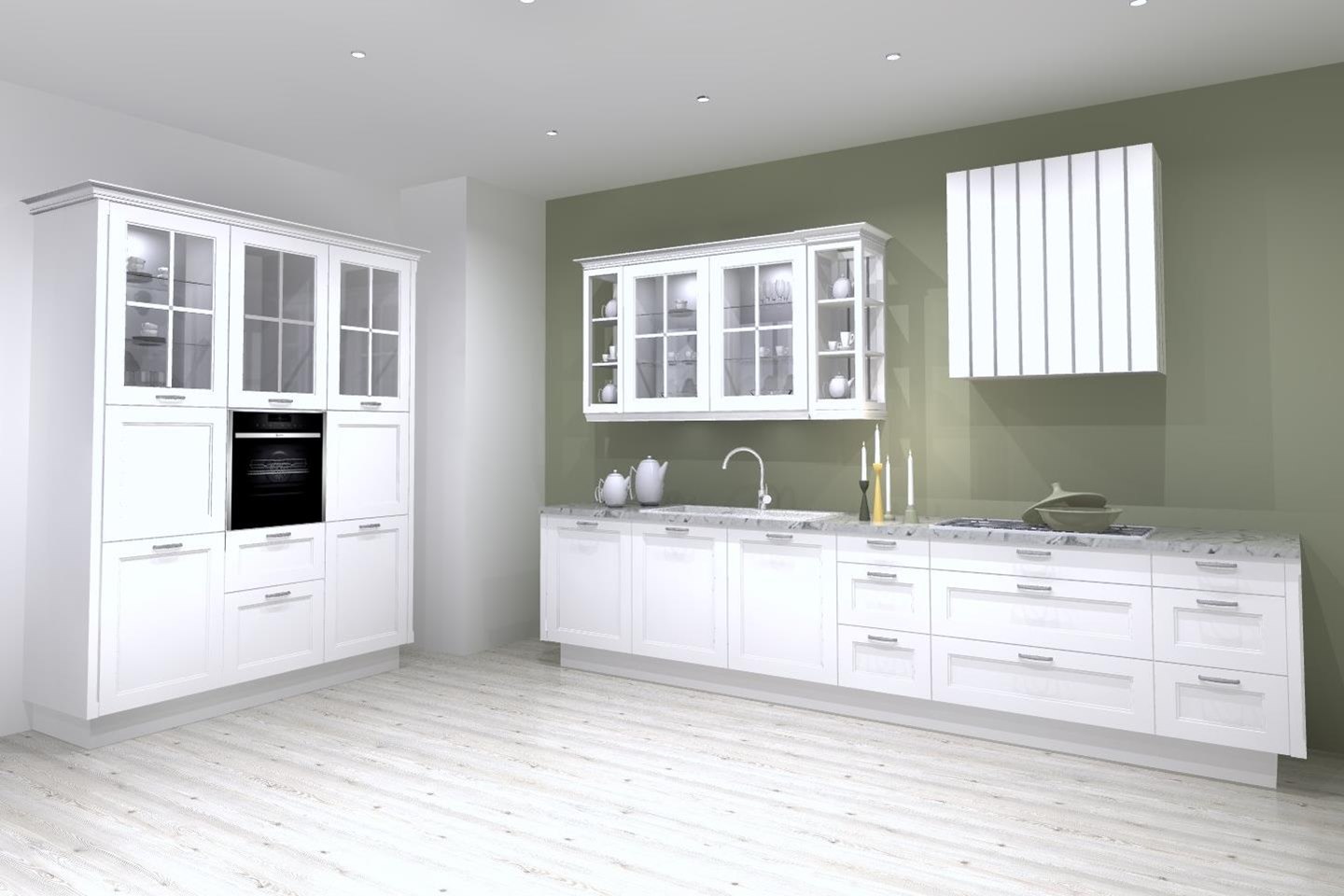 1/3
Reasons to love this planning example: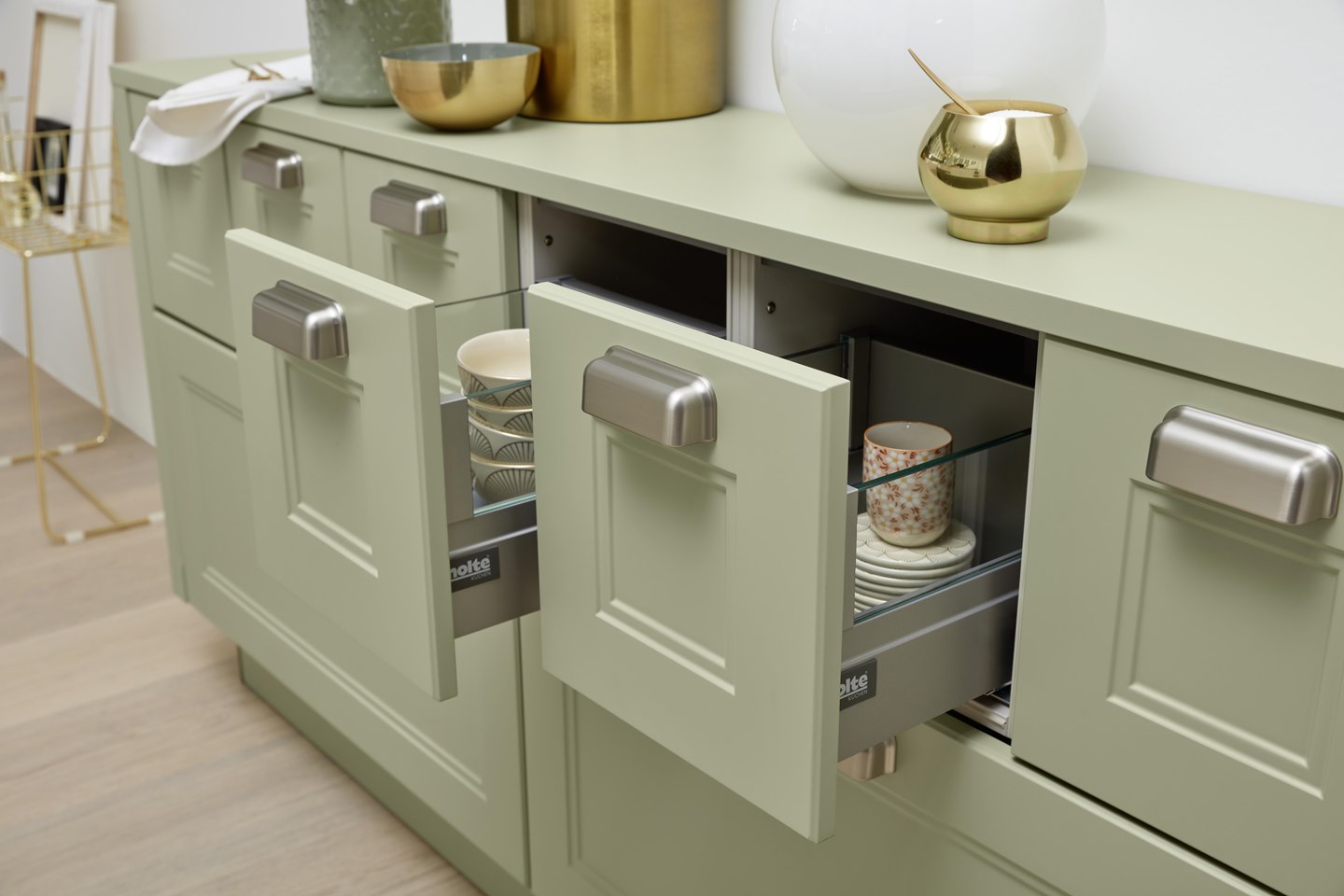 Eye-catcher: sideboard with chute-like pull-outs
The generously-proportioned PremiumLine chute-like pull-outs with glass sides keep the contents in your sight.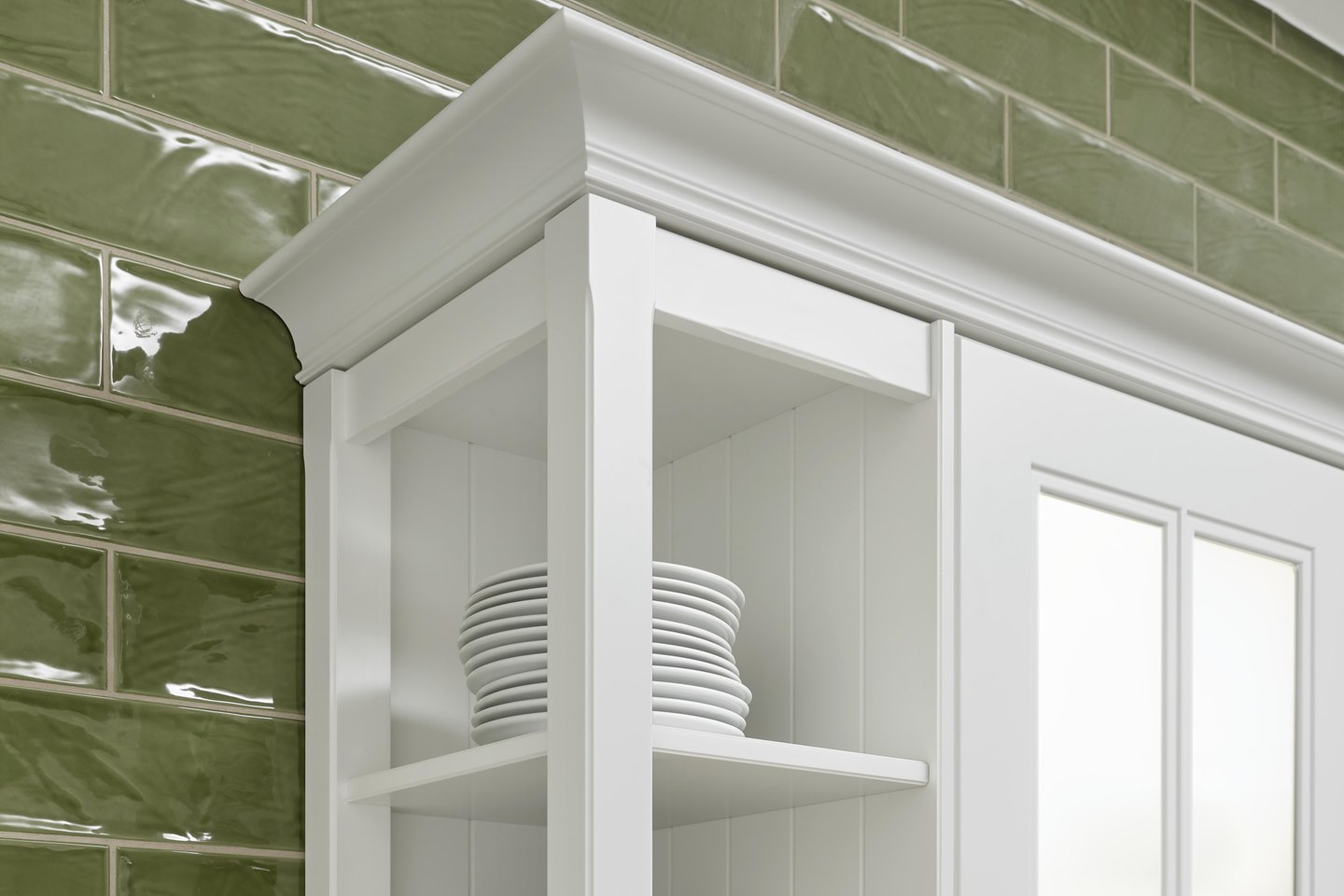 Storage space has tradition
Display cabinets and wall units with glazing bar doors add to the traditional country-house look. As does the open shelf unit at the end of the run.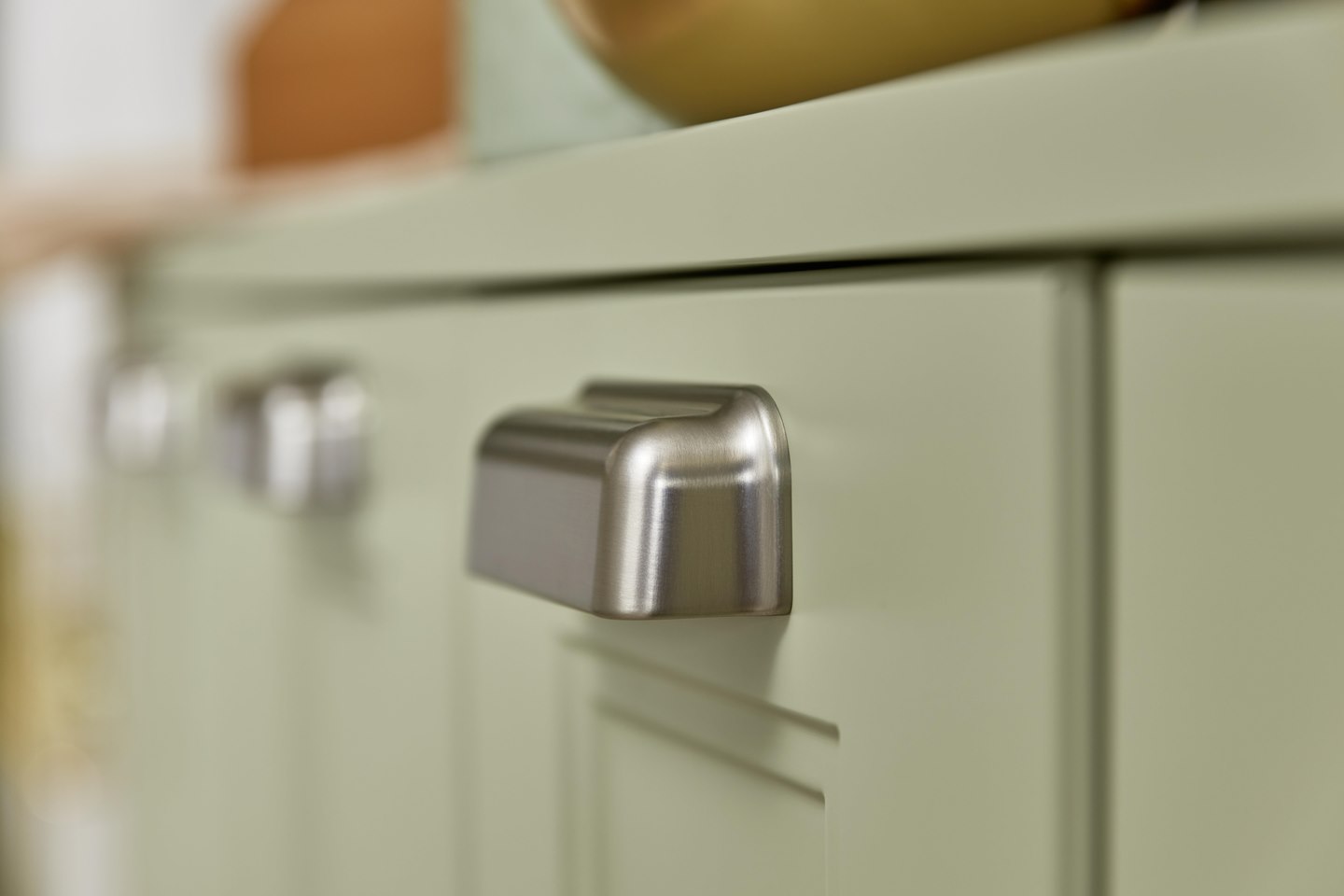 Complete the look: the handles
These handles in stainless steel look are elegant and timeless, and provide the harmonious finishing touch to the sideboard.
A shelf as island end piece
We have chosen an open shelf as the end piece for the kitchen island in order to create a smooth transition from the kitchen to the living area. This is the perfect place to display your favourite pieces.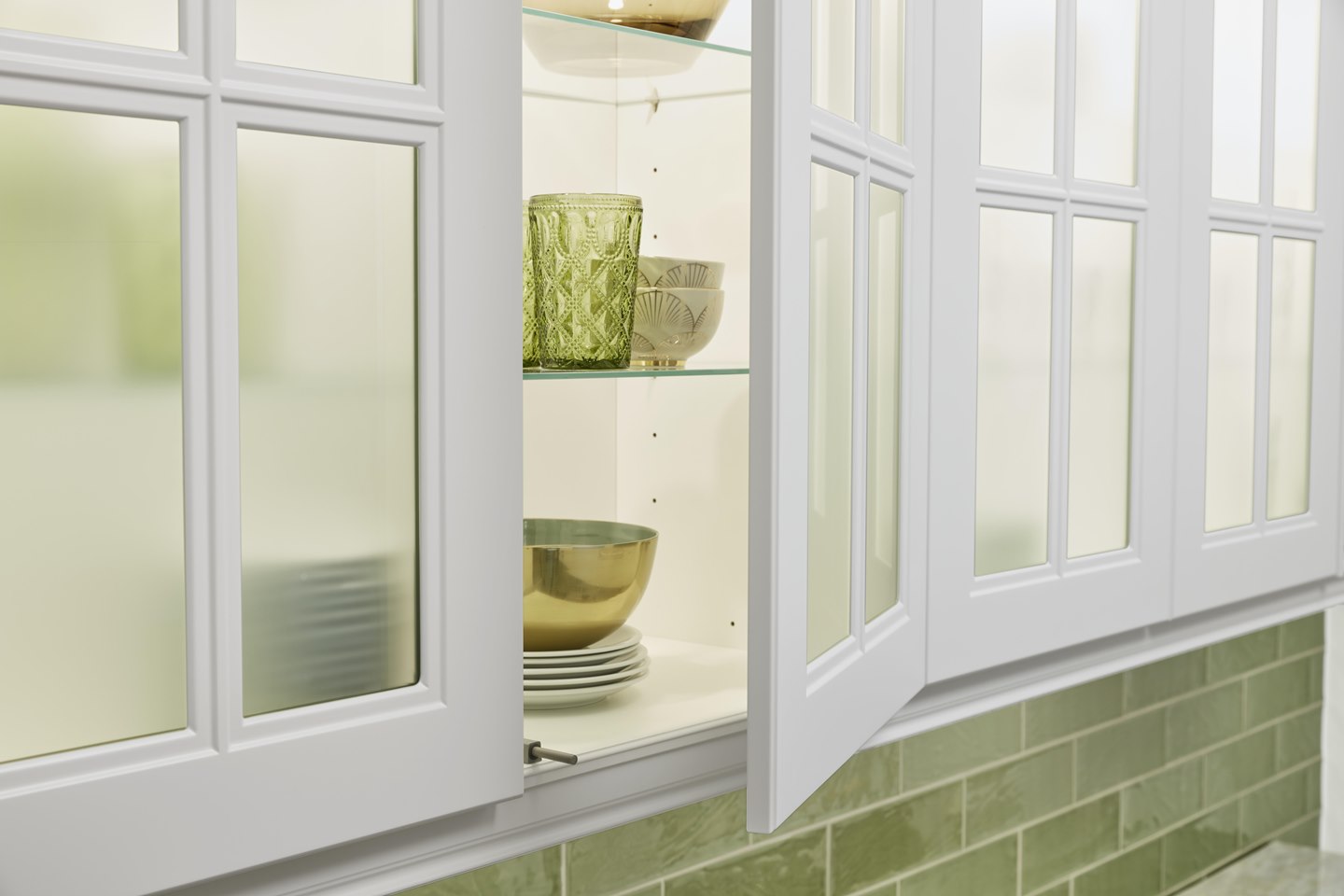 For more clarity: Glass cabinets
Glass cabinets ensure that you can see your favourite things while still protecting them from dust and moisture.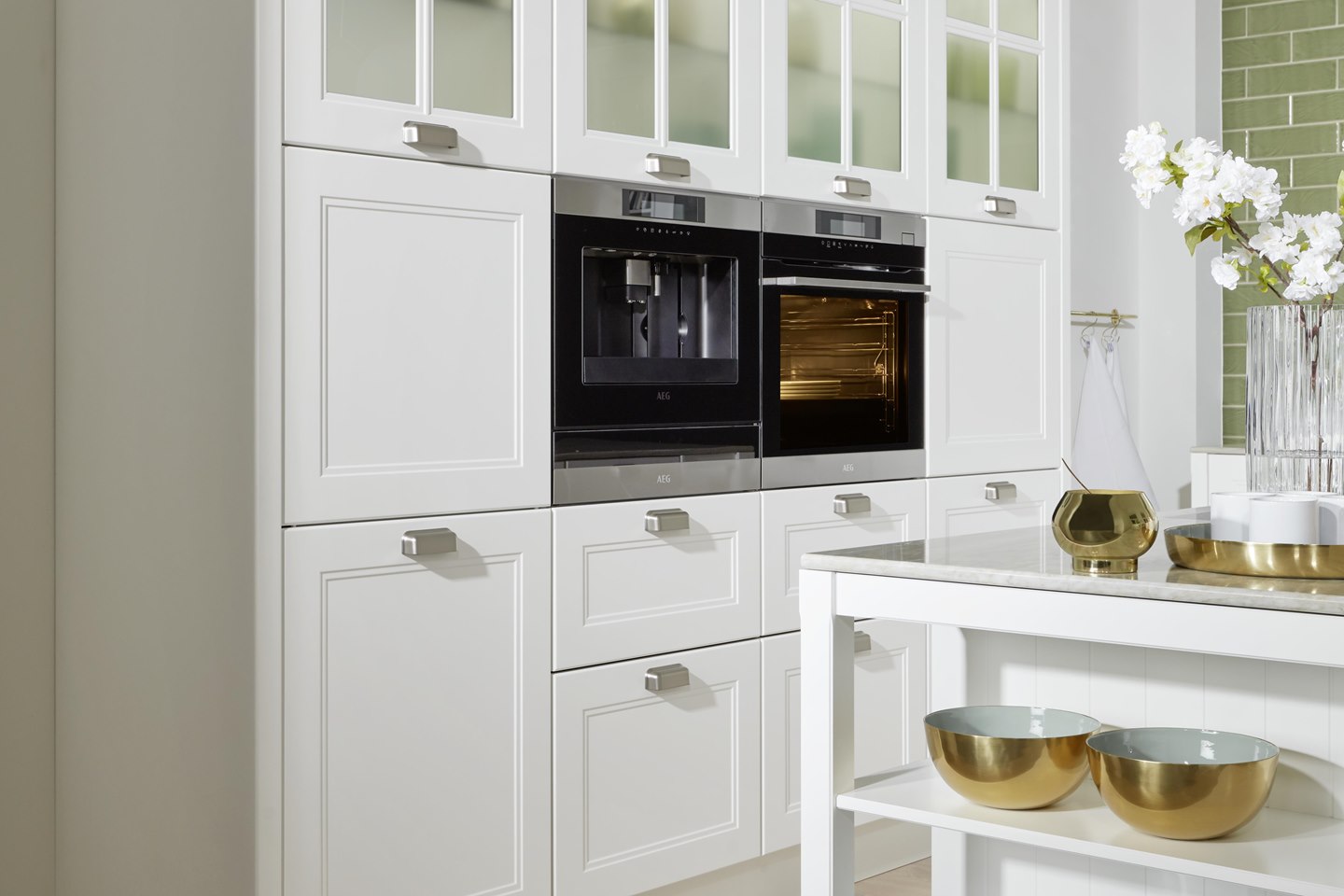 Ergonomic work
The electric appliances are installed so that you can see everything happening inside them. And not just that: Their eye-level position is gentle to your back.