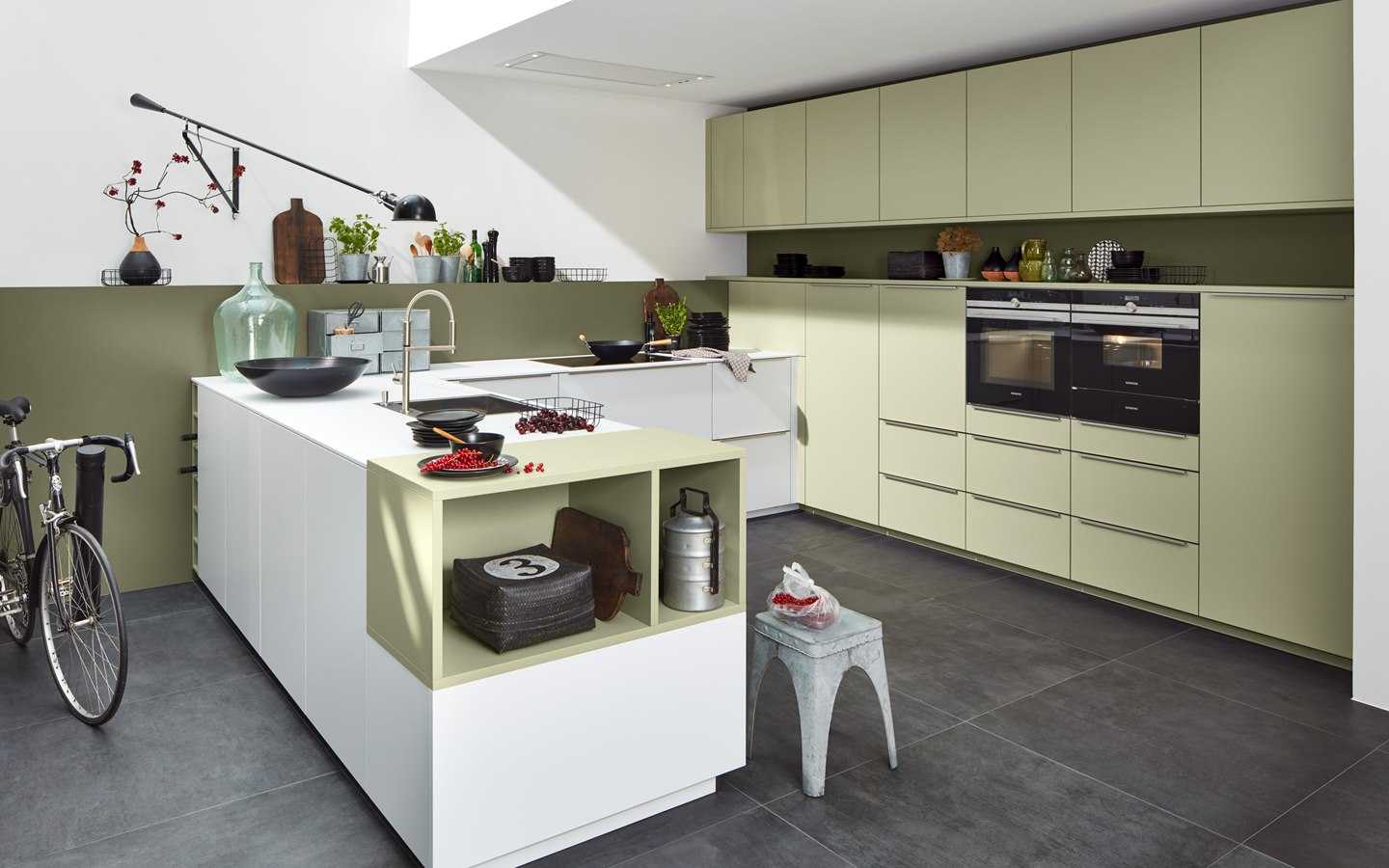 Kitchen ideas
Avocado? Just to our kitchen taste
Everyone's talking about avocado, and it's even in your kitchen. We have combined the soft mat fronts in avocado with a classic arctic white. Wonderfully refreshing and - thanks to the clever details - functional as well.
Each home is different
That's why our kitchens aren't ready-made products, but are designed for your individual needs by one of our expert trade partners: The shape, the front, the lighting fixtures and the handles – everything is designed especially for you.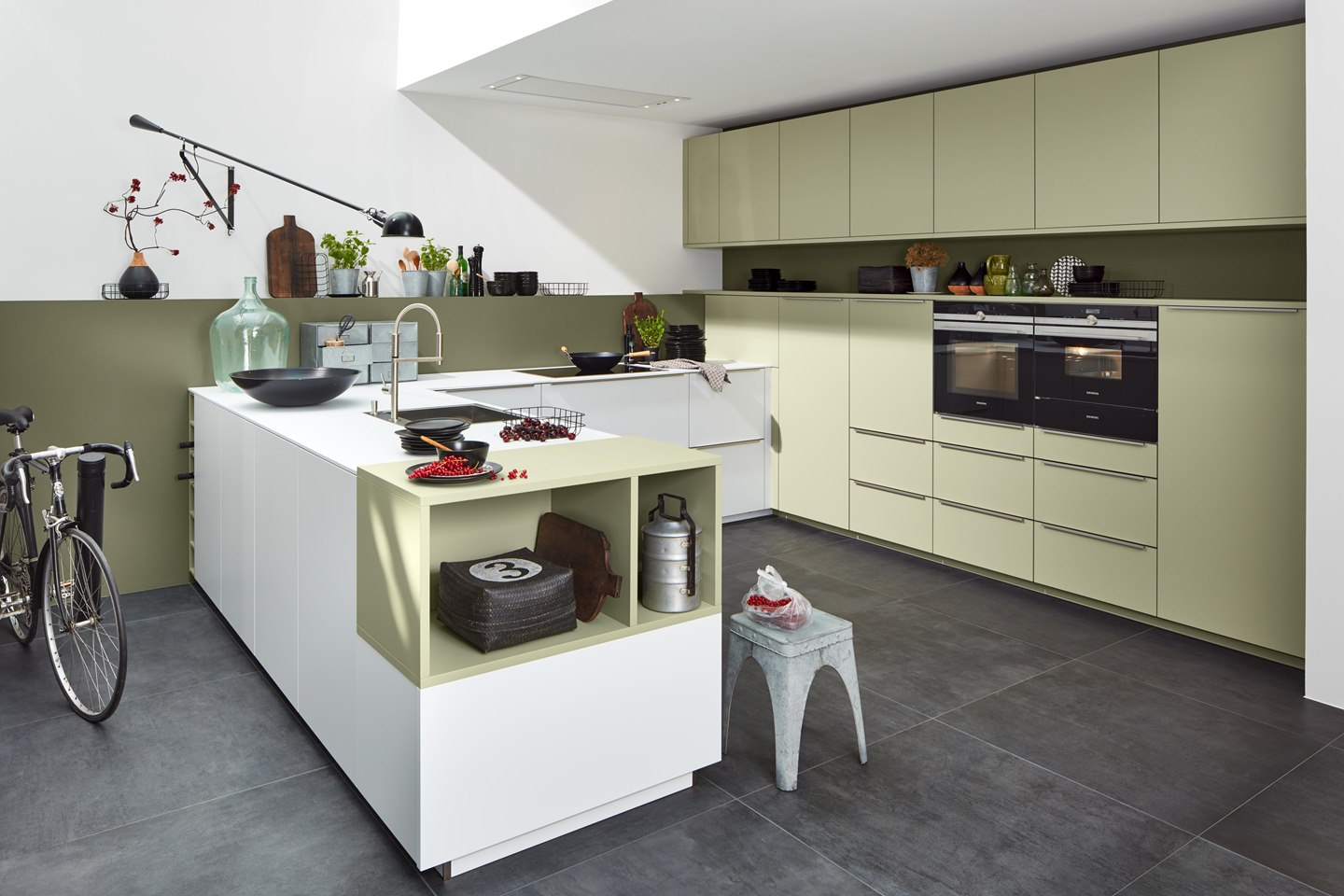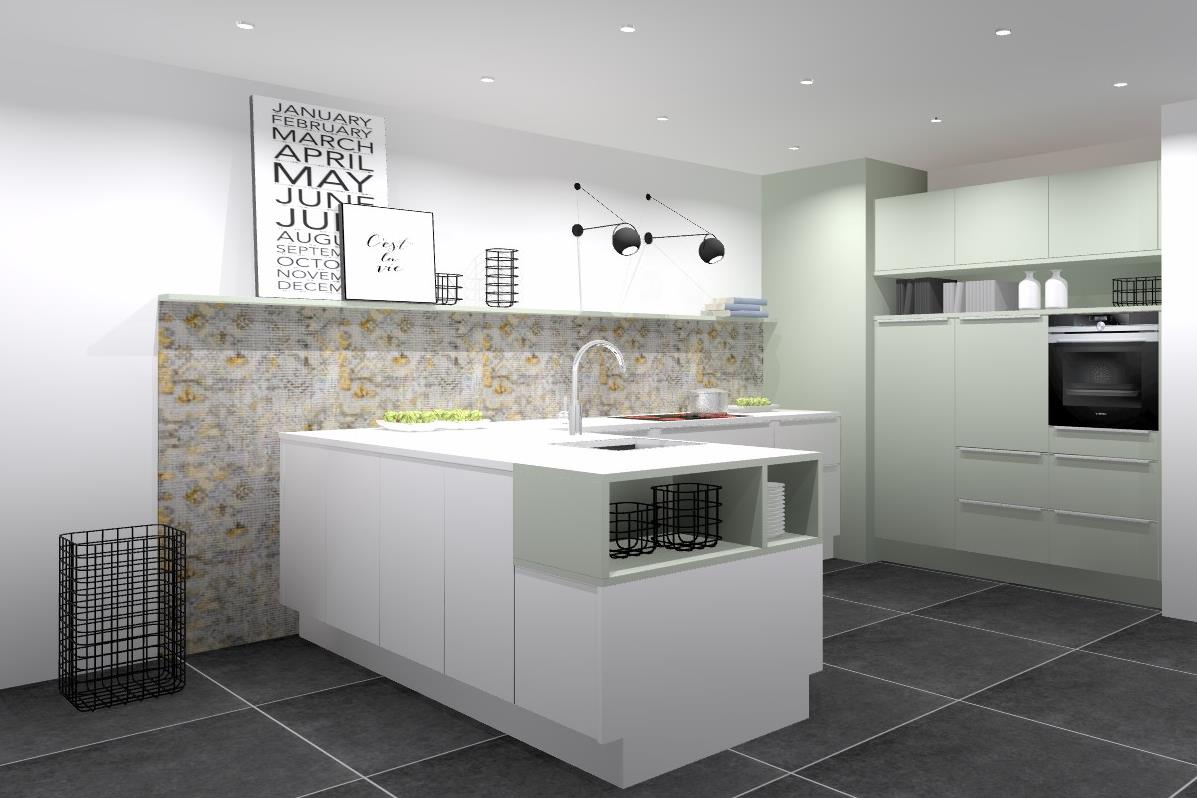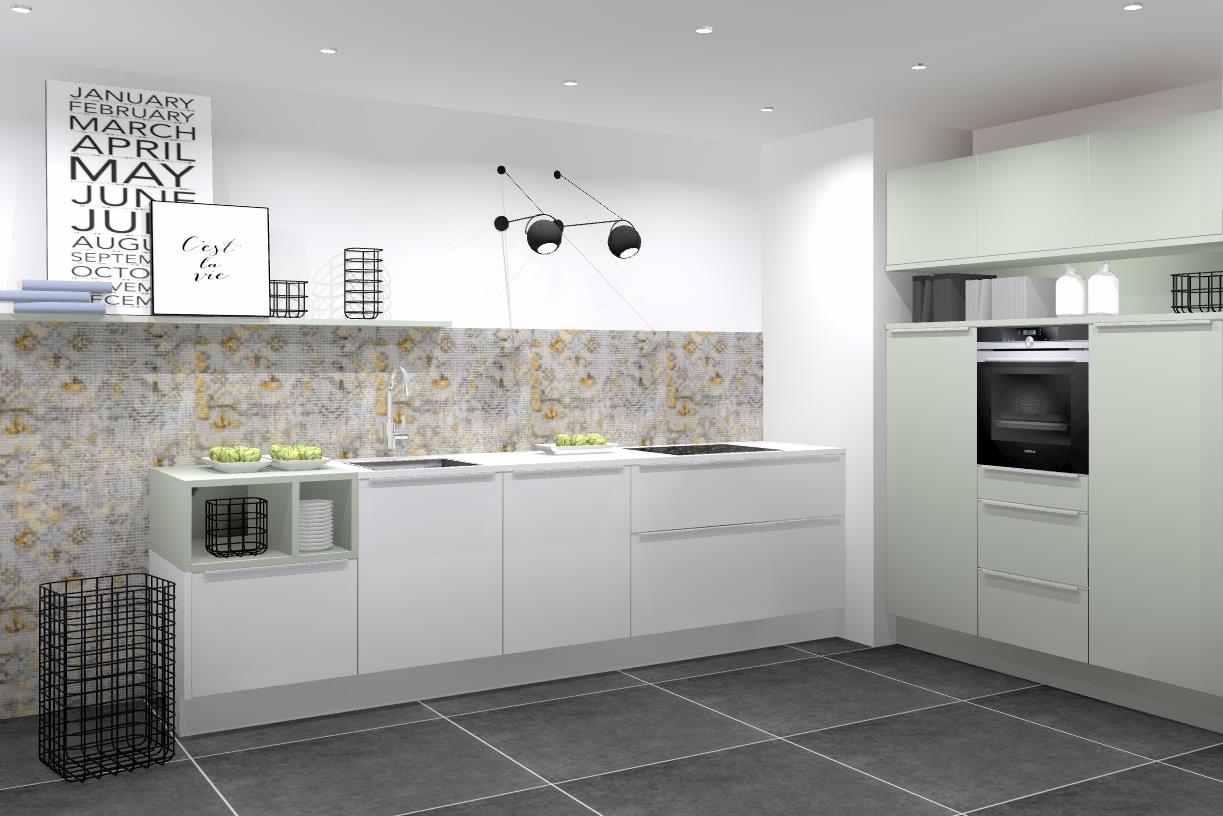 1/3
Reasons to love this planning example: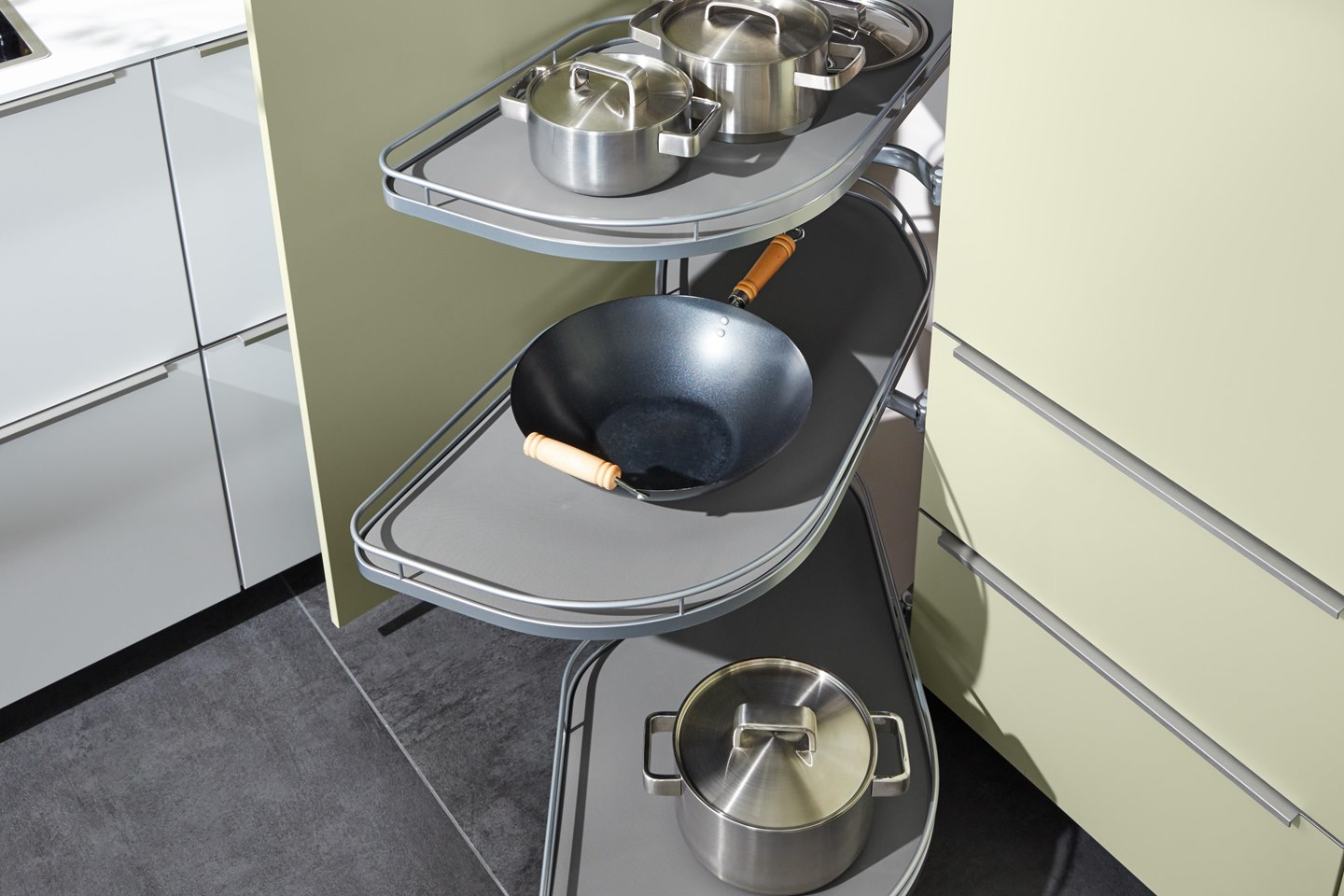 Get in the corner
Not a millimetre wasted; instead, a surprising spatial miracle. We provide additional storage space in corners that would otherwise be wasted with the LeMans corner cabinet.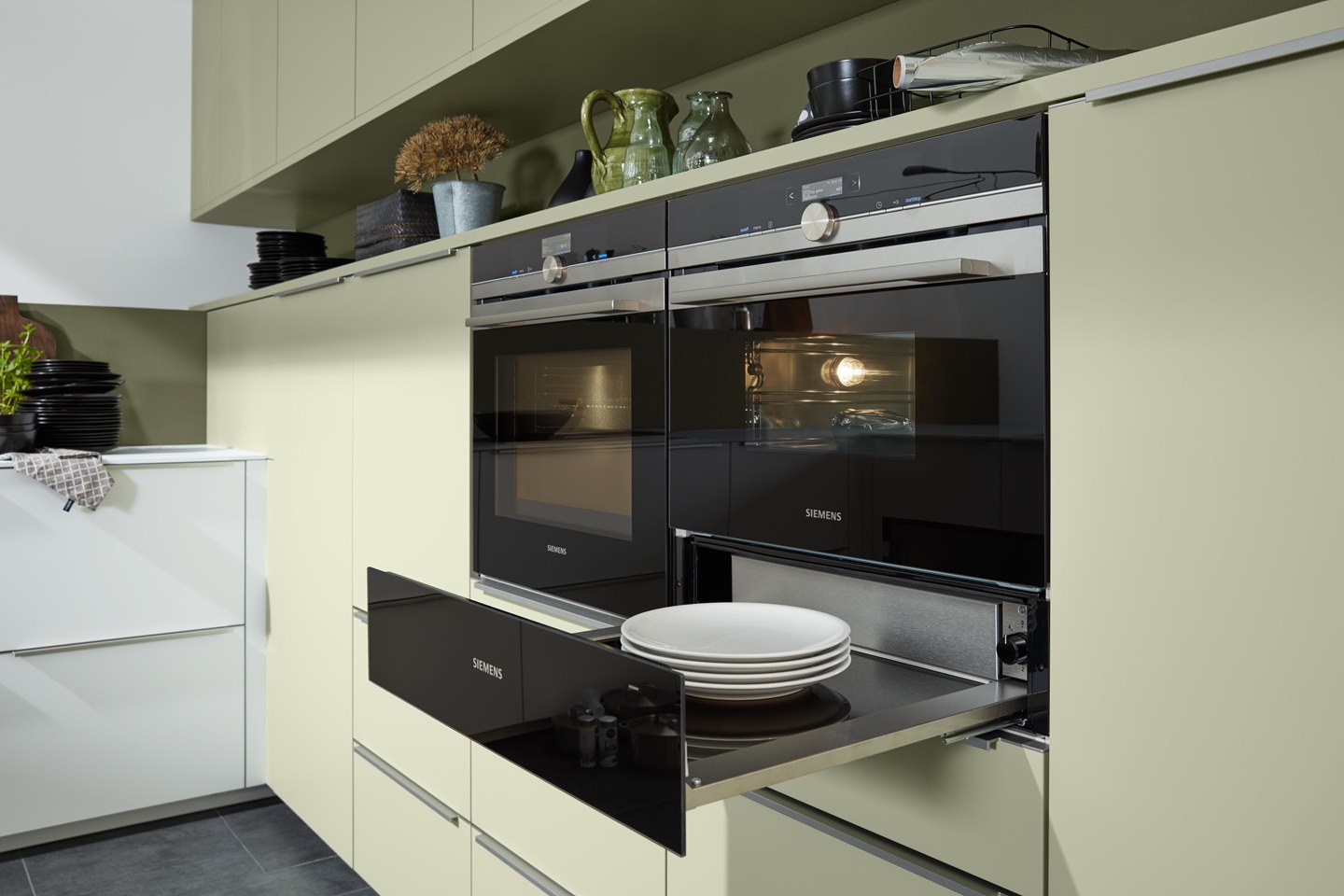 For a good fit – Matrix 150
Our own grid dimension ensures that electrical appliances fit precisely and that no fixed panels are required. Instead: space for a warming drawer.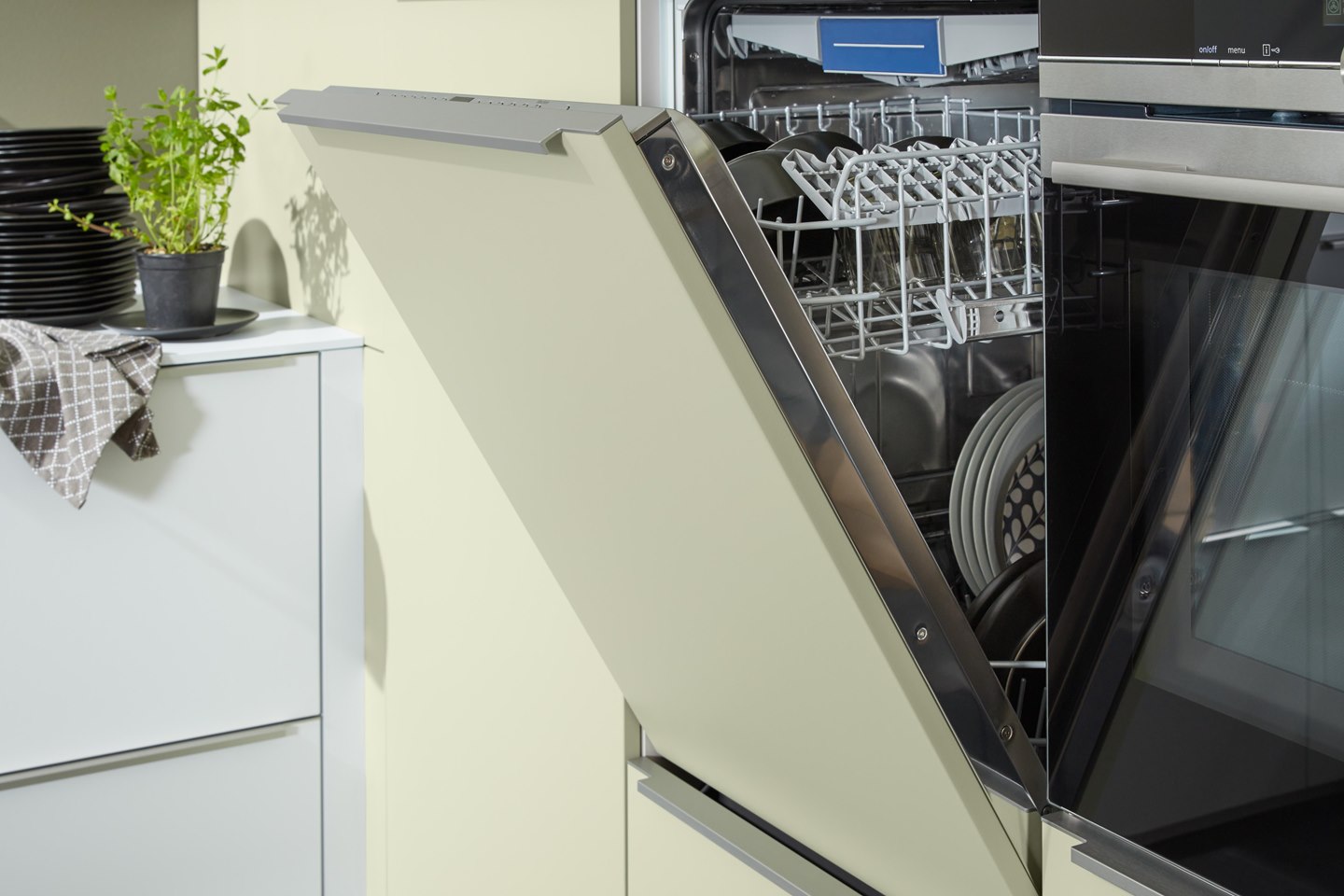 Daily kitchen life at eye level
Anyone who spends a lot of time in the kitchen should plan well and have the electrical appliances fitted at eye level – your back will thank you for it.