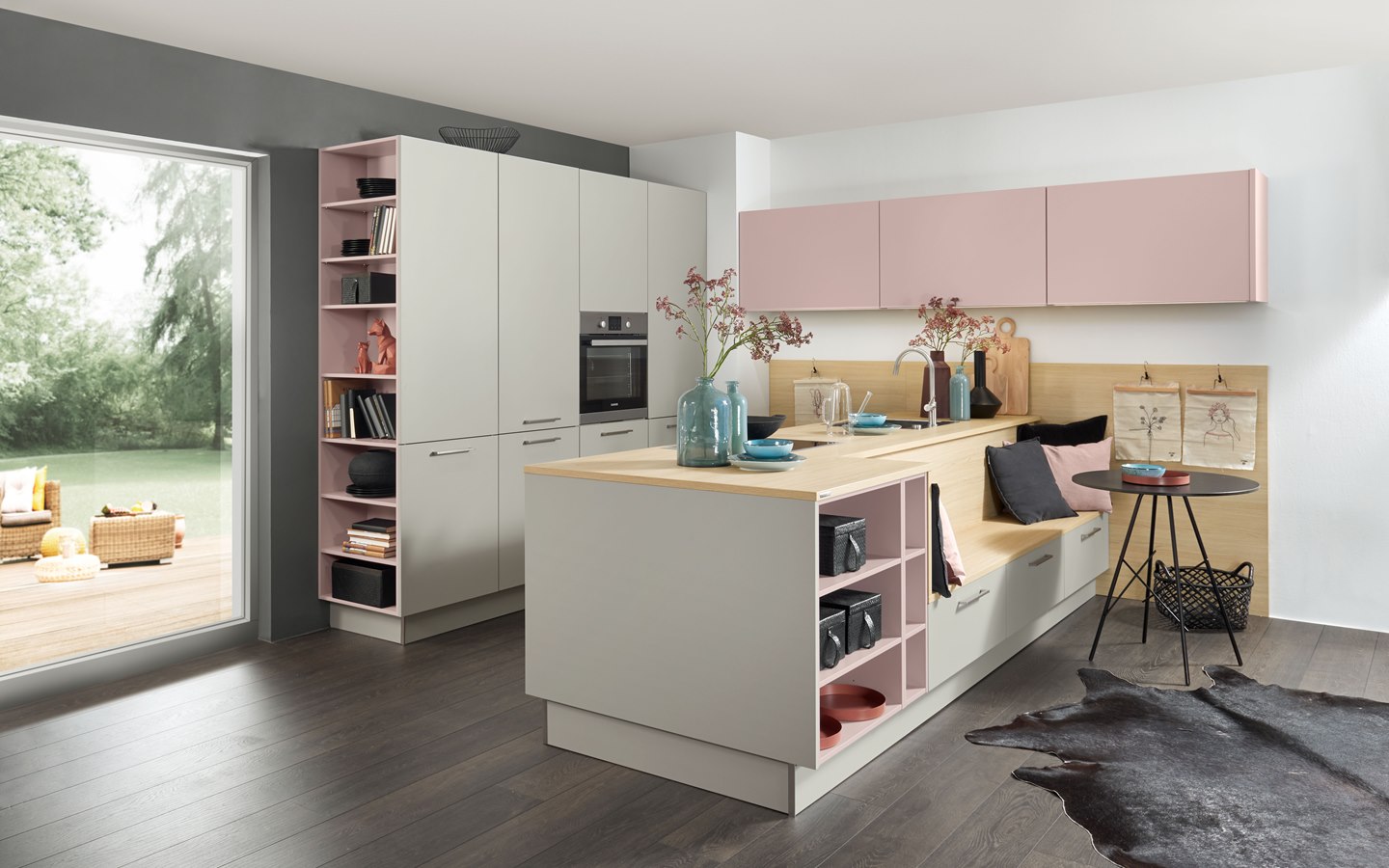 Kitchen ideas
Simply Scandinavian!
This kitchen speaks a clear language: Scandinavian. Simple forms, fresh colours and plenty of wood will make your kitchen a cosy spot that you won't want to leave. And we'll call it home.
Take a closer look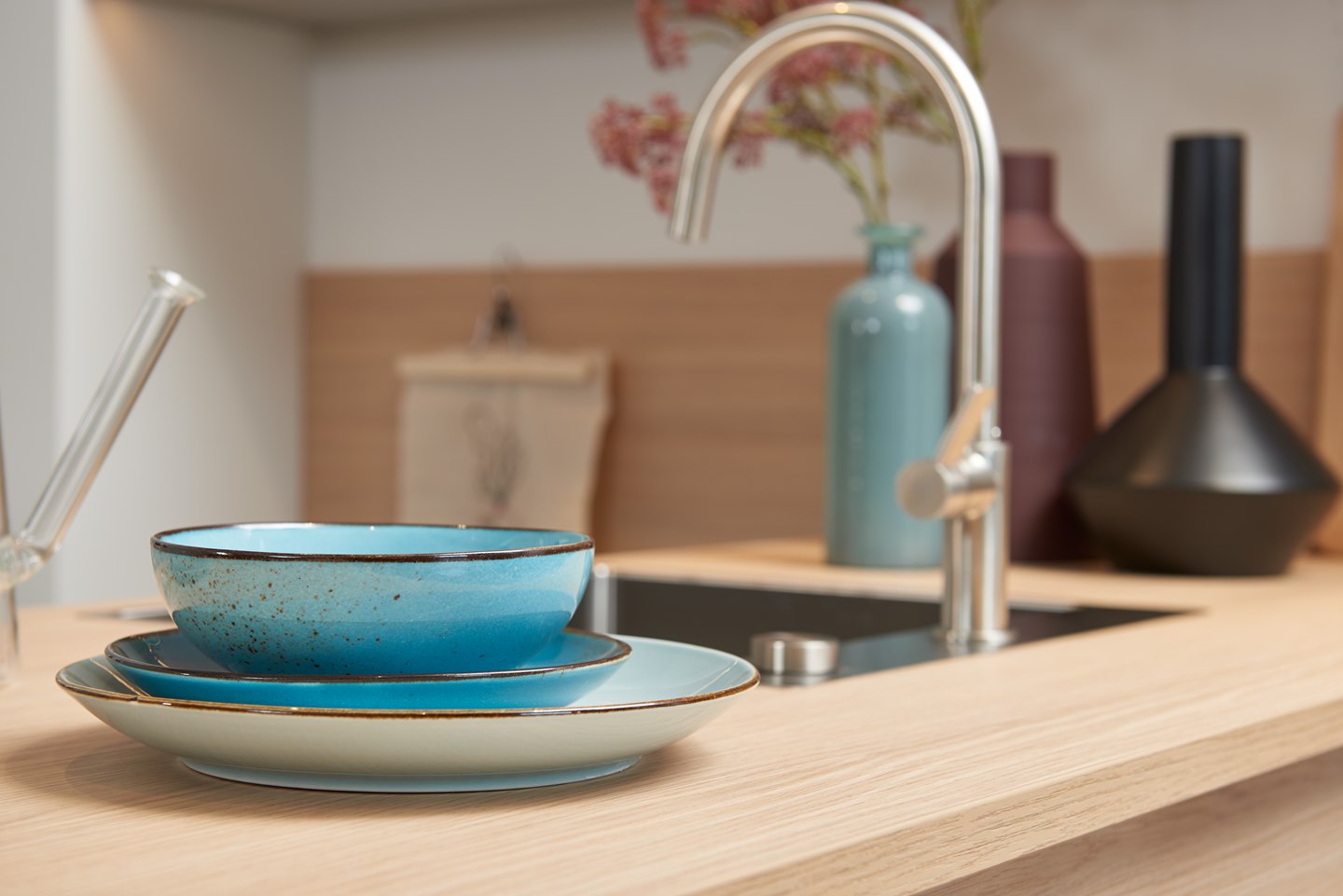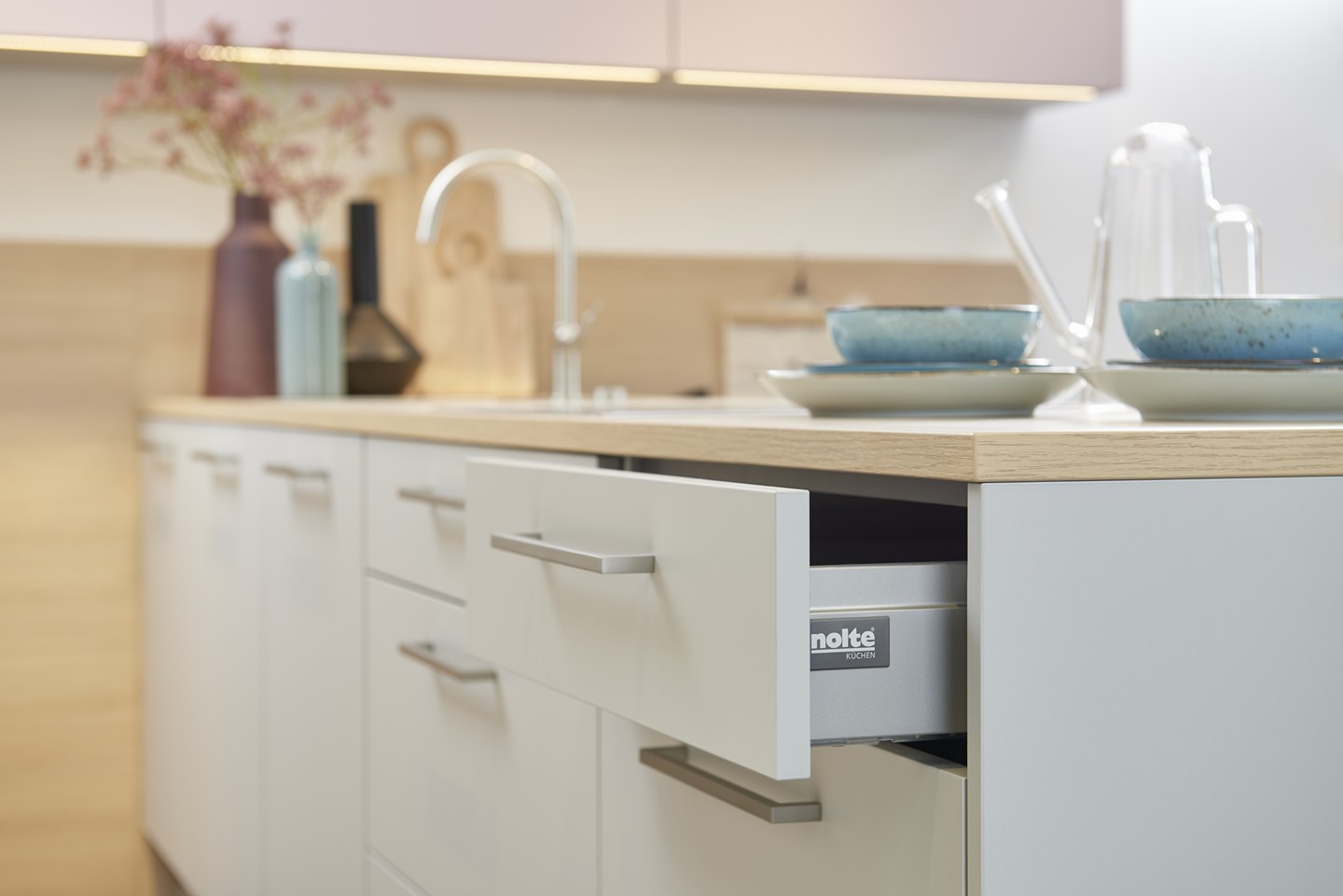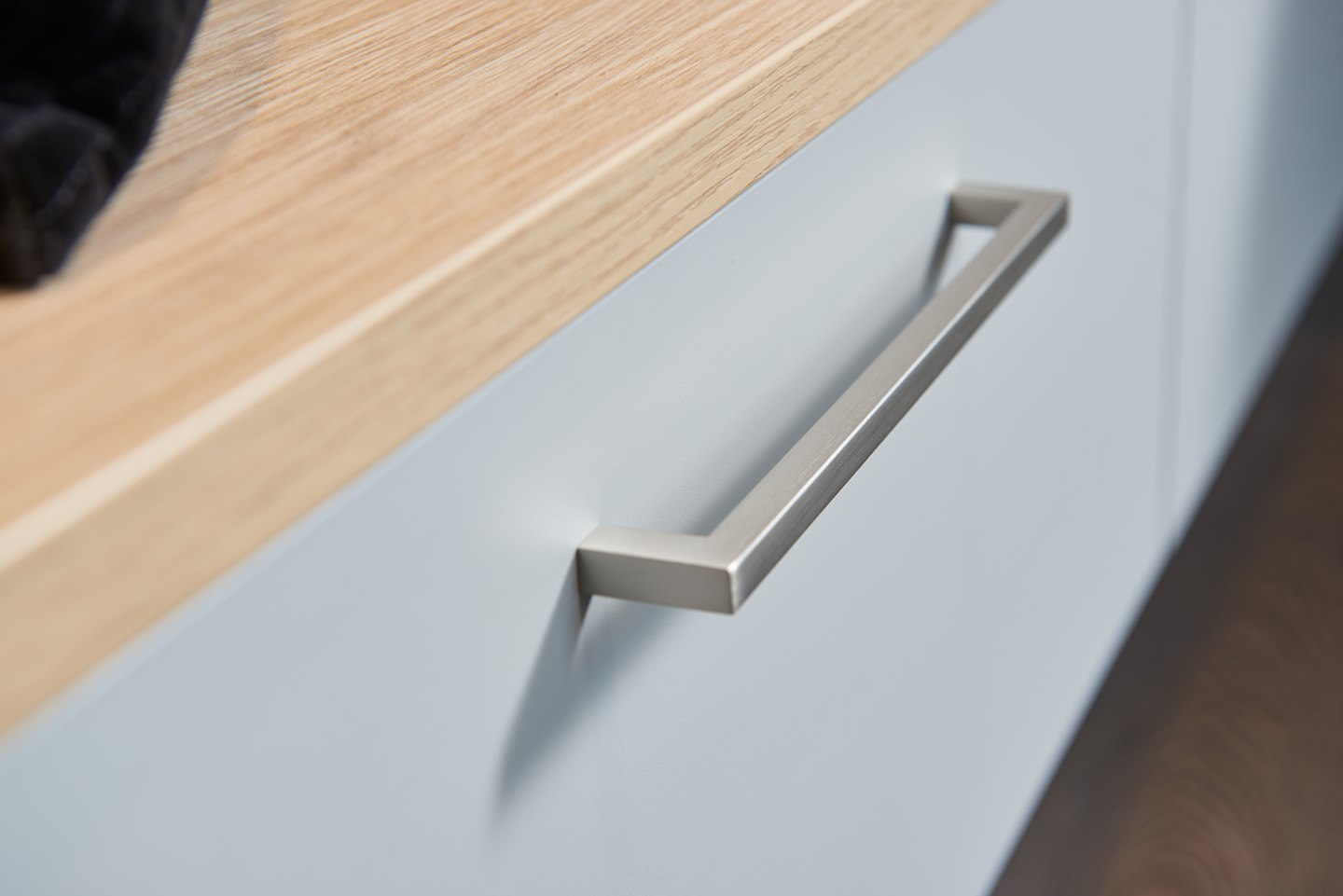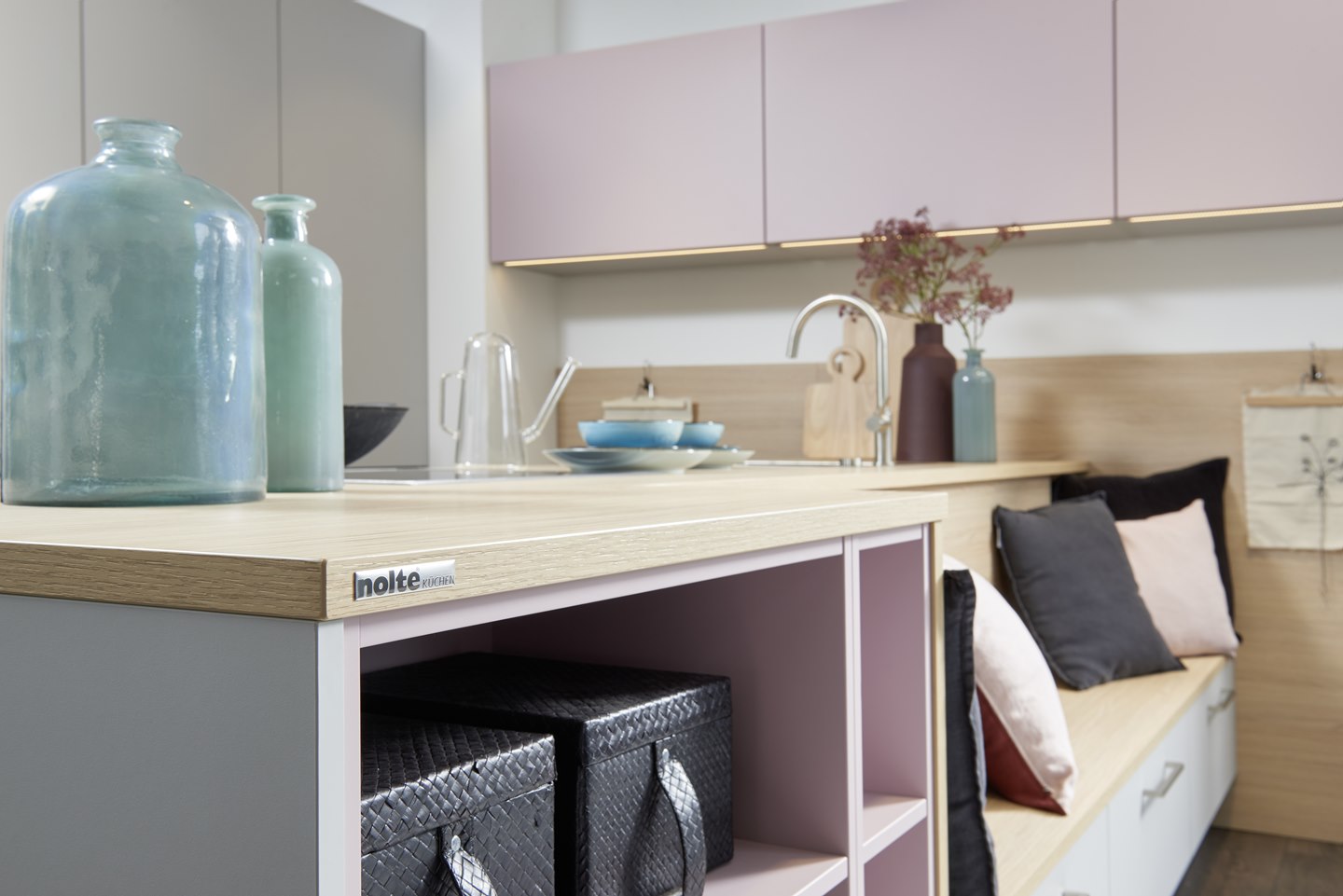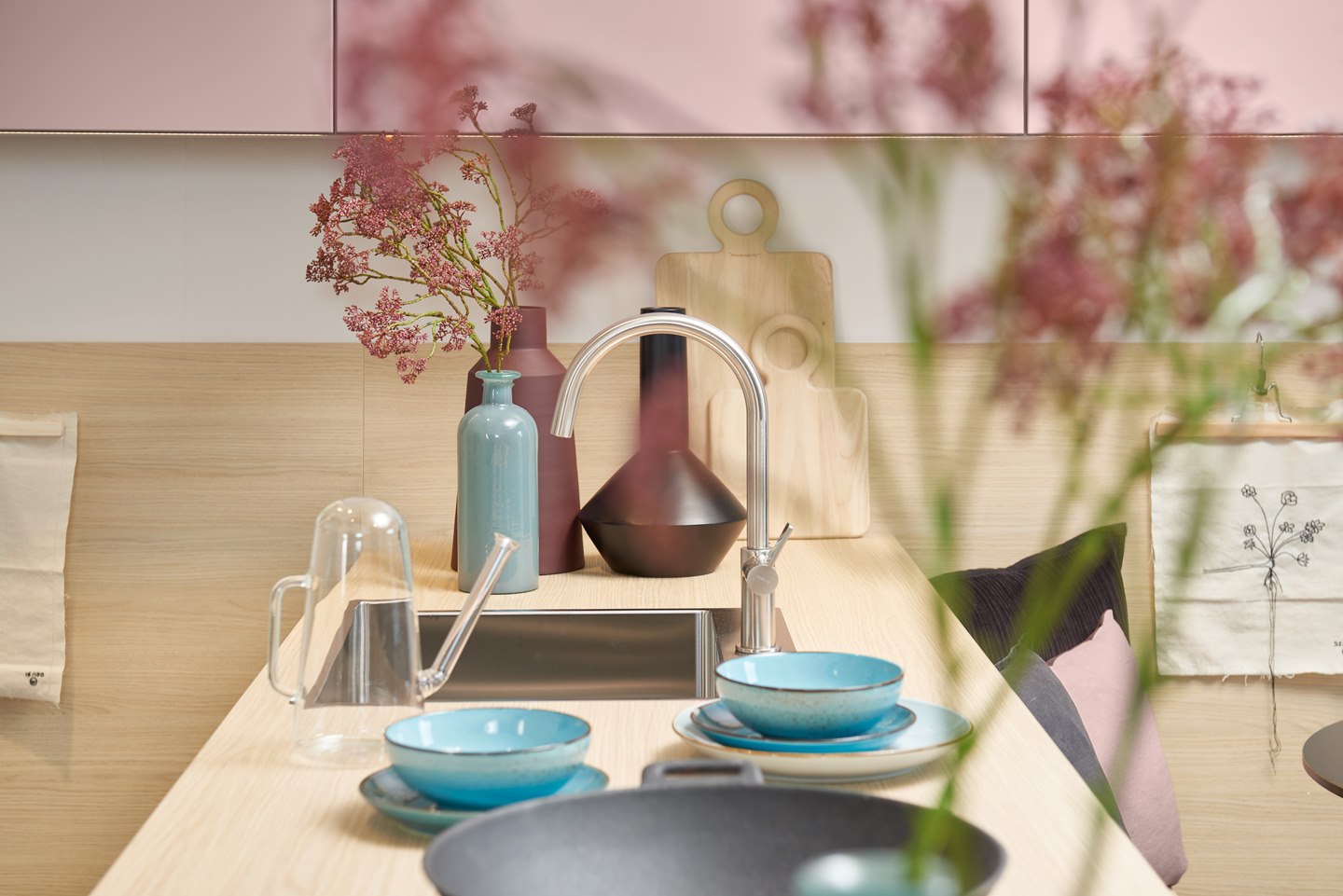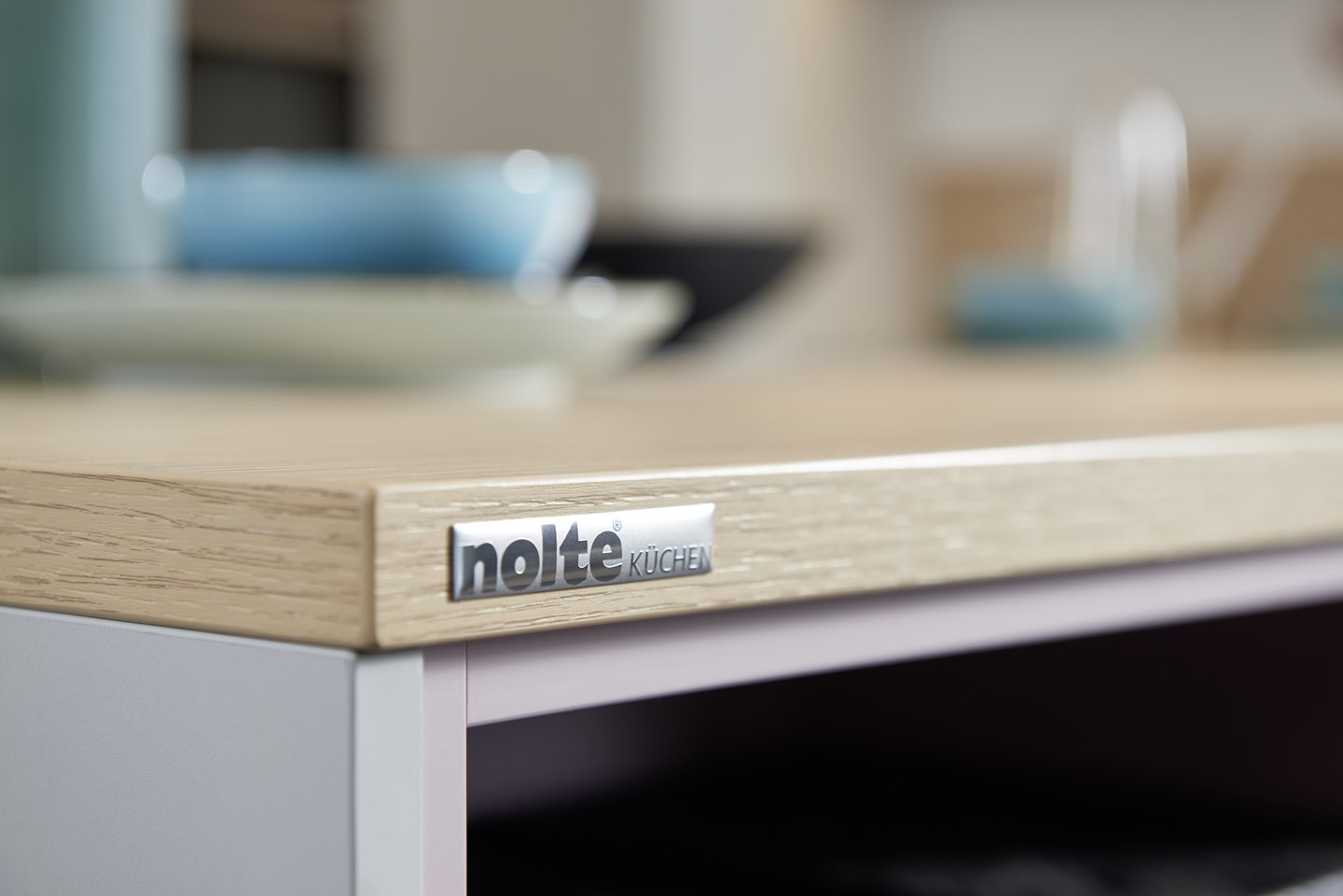 Each home is different
That's why our kitchens aren't ready-made products, but are designed for your individual needs by one of our expert trade partners: The shape, the front, the lighting fixtures and the handles – everything is designed especially for you.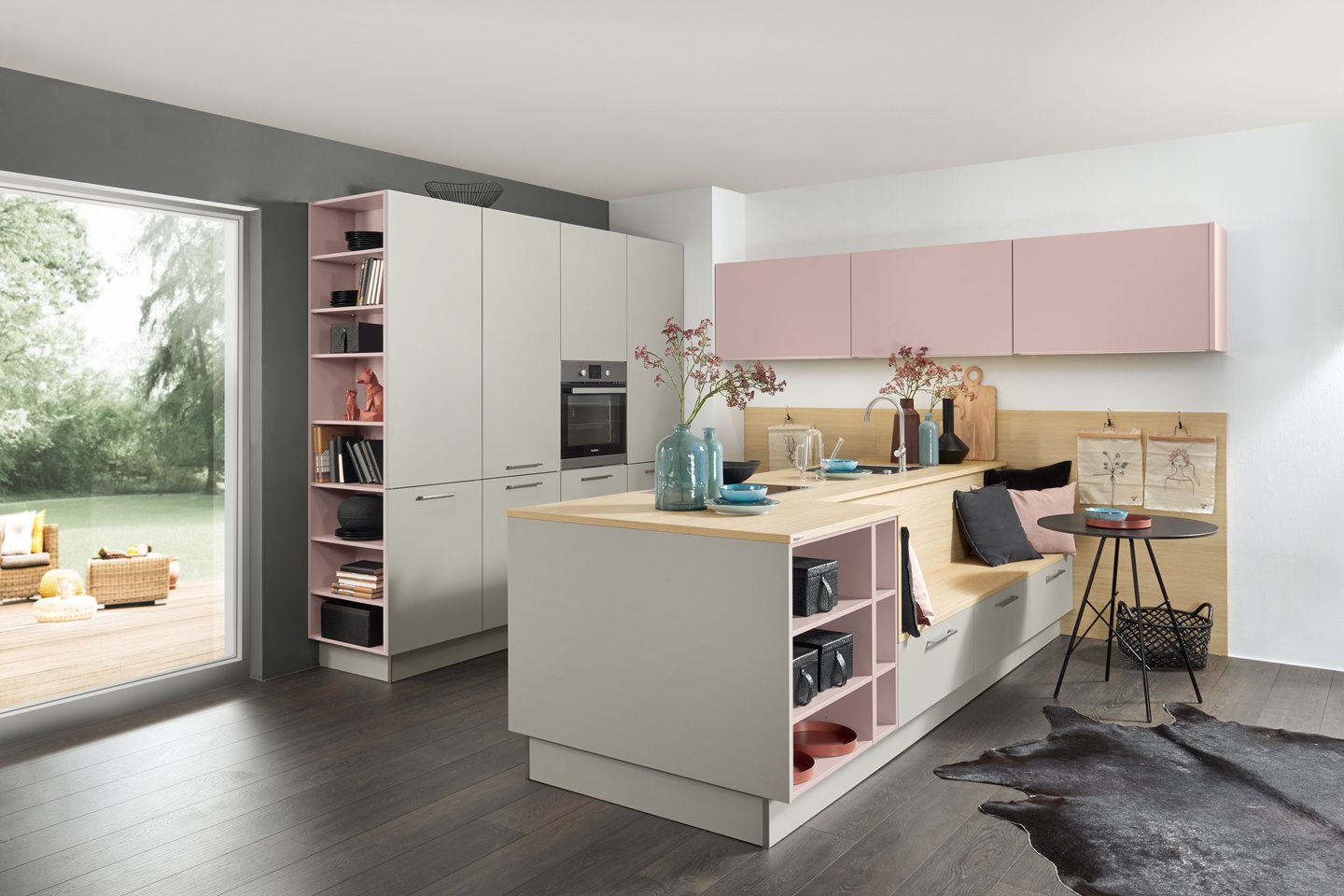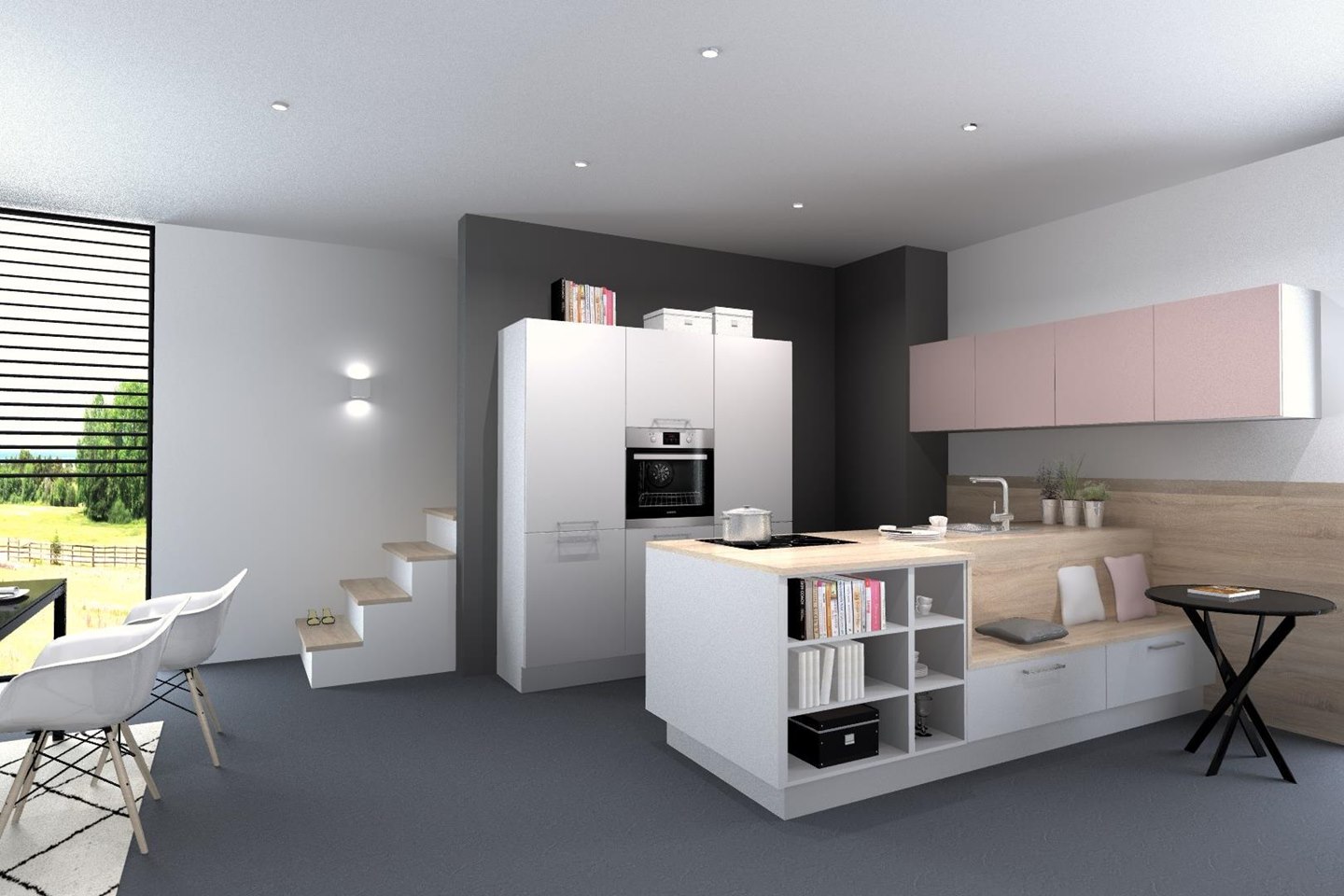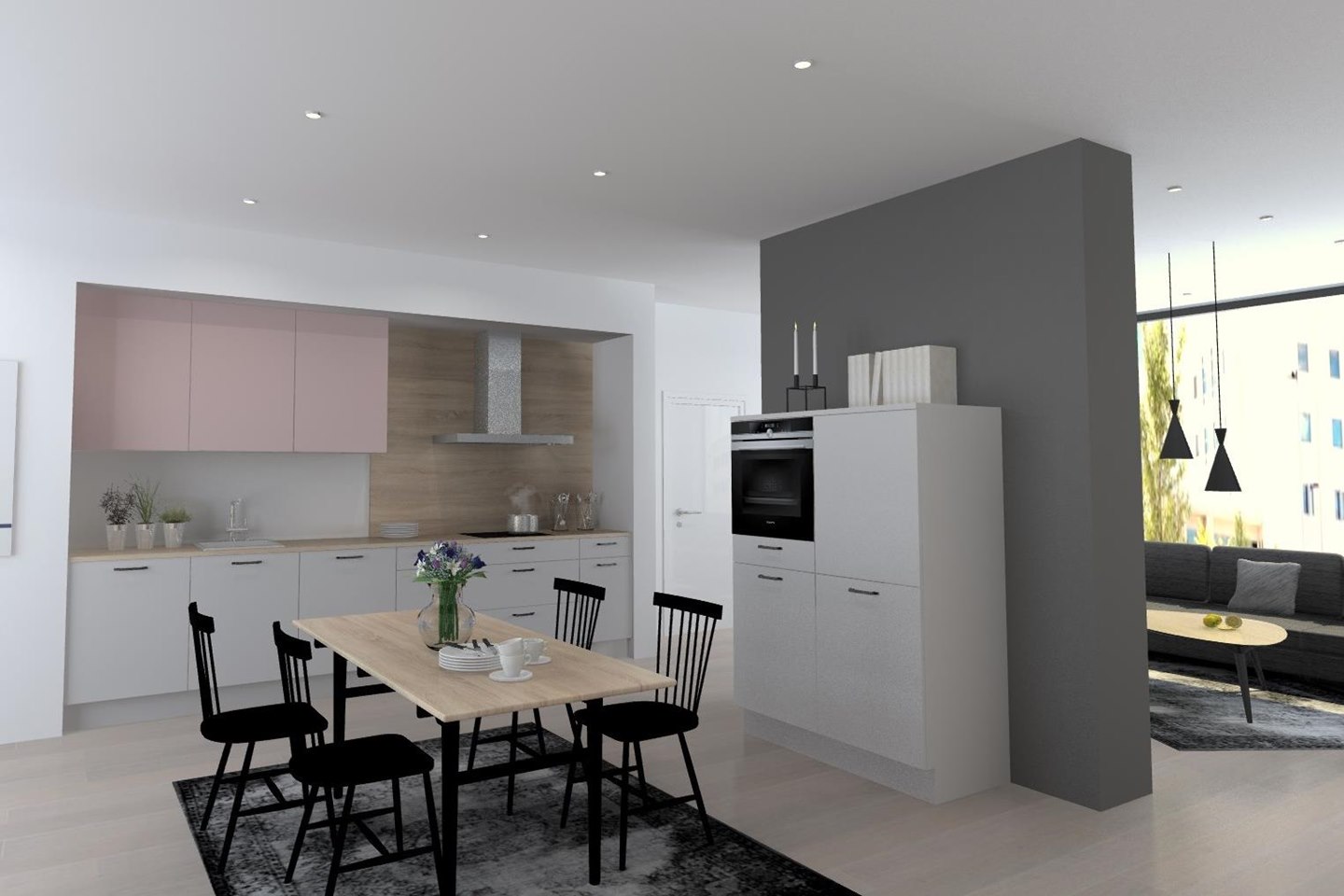 1/3
Reasons to love this planning example:
Clever: integrated bench
Here we've given the kitchen island a comfortable bench in silver ash. The perfect place to enjoy a cuppa while the joint is roasting happily in the oven.
Open for everything: open shelf unit to finish a run of units
In order to create a great transition from the kitchen to the living area, we designed the end of the run as an open shelf unit. Where your favourite items will be seen at their very best.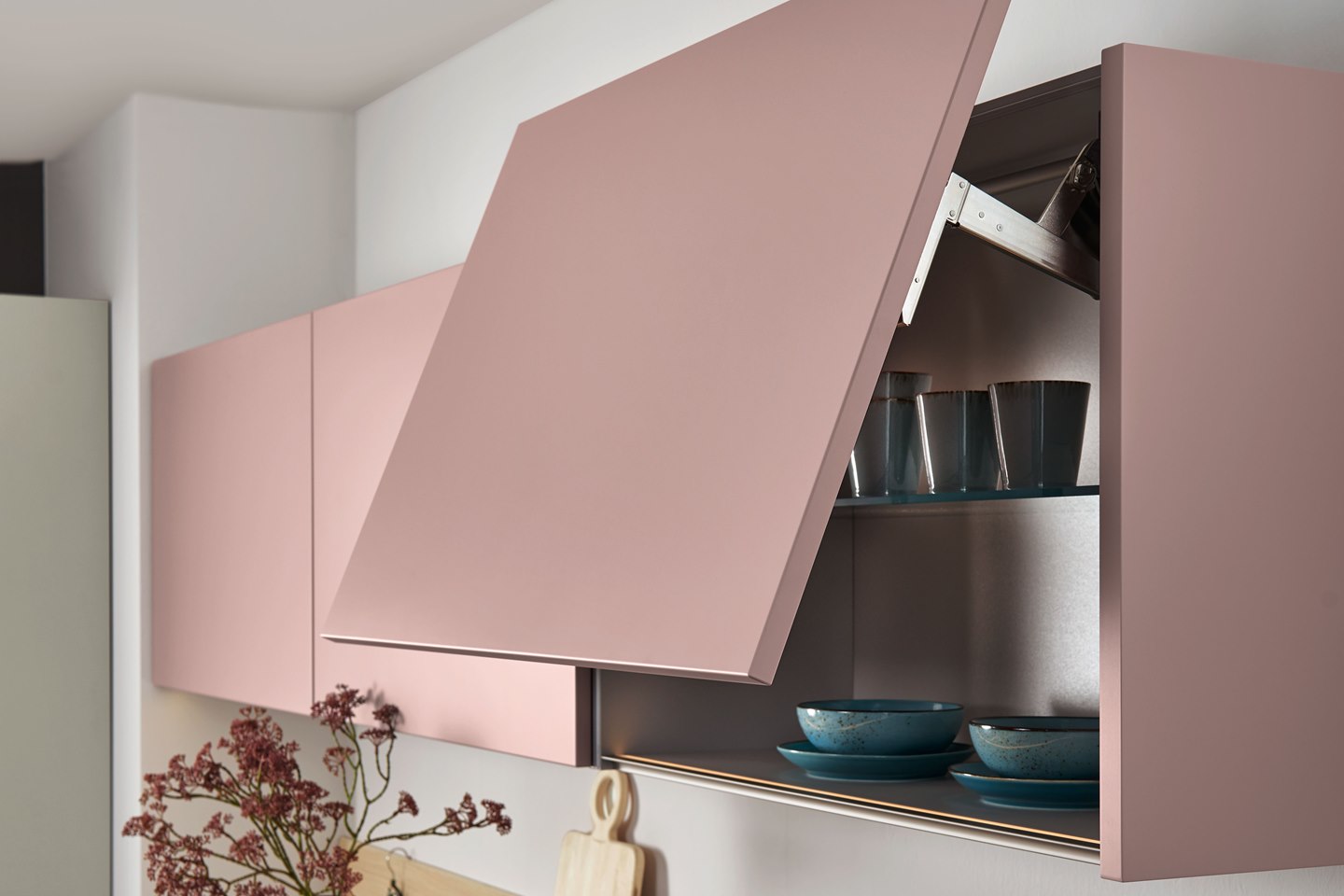 Lavender for the wall
The wall units in lavender bring plenty of storage space into your kitchen as well as freshness and, thanks to the integrated lighting on the bottom shelf, additional light.