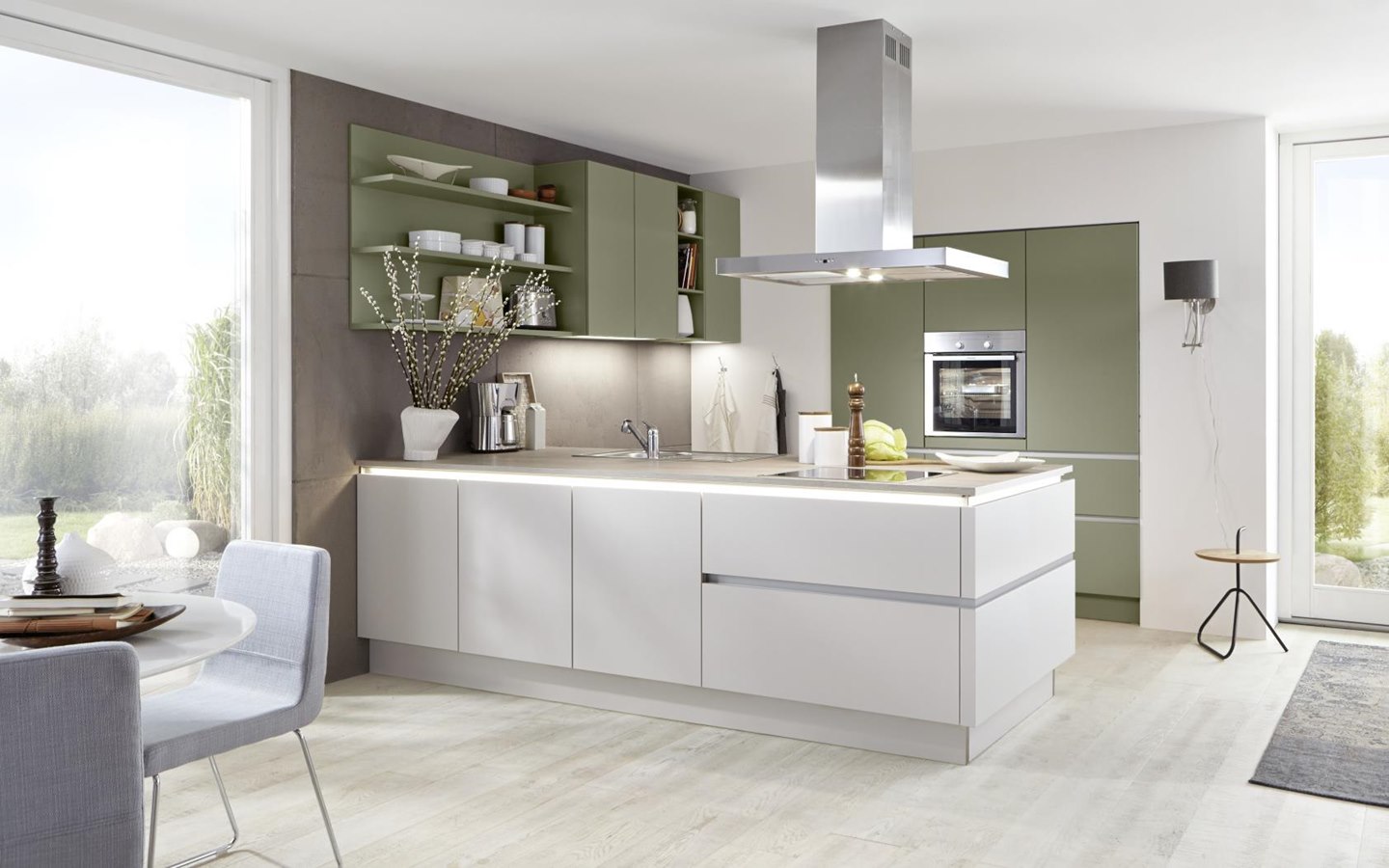 Kitchen ideas
An elegant kitchen block, perfectly lit
This handleless kitchen has light sources in the finger-pull and under the shelves. And this design is kind to your back thanks to electric appliances installed at a high level. Delightfully refreshing, yet functional!
Reasons to love this planning example: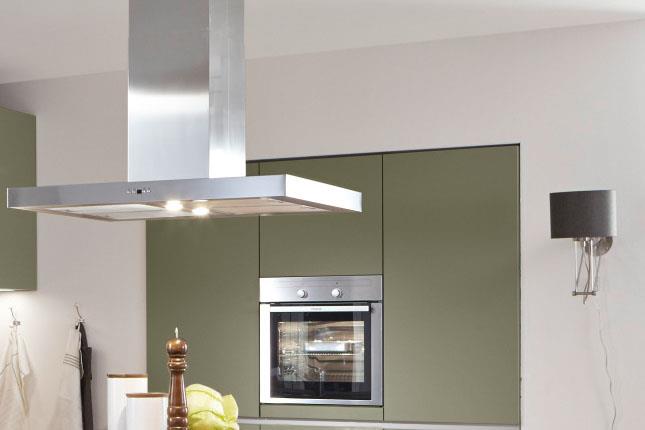 Framed side cabinets
The side cabinets of this kitchen are enclosed. This makes it seem as though they were disappearing in the wall.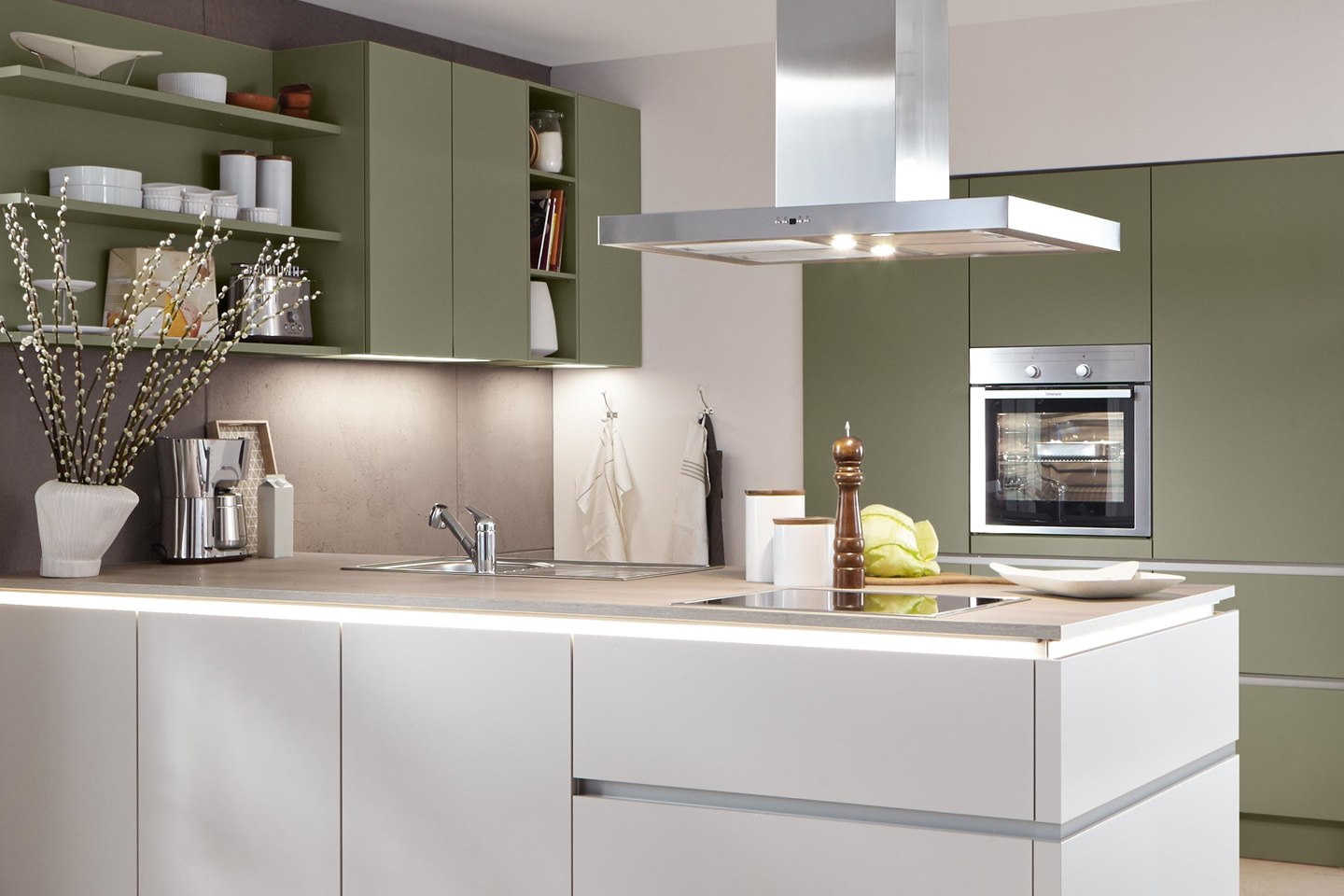 Elegance all around: The MatrixArt finger-pull
The unbroken finger-pull is yet another element of the elegant design of this kitchen. On request, this finger-pull even comes with a lighting fixture.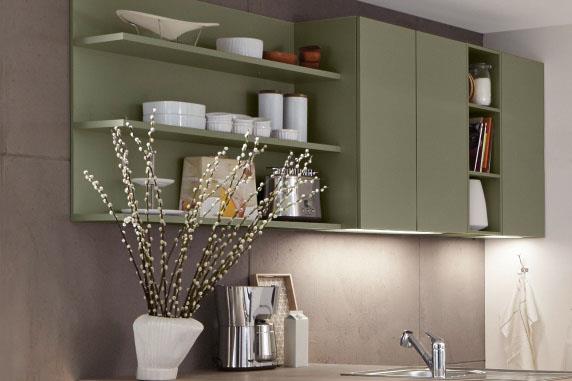 A shelf-and-cabinet combination
This combination of open shelves with a wall unit will add a relaxed note to your design, but first and foremost, it is very, very practical.