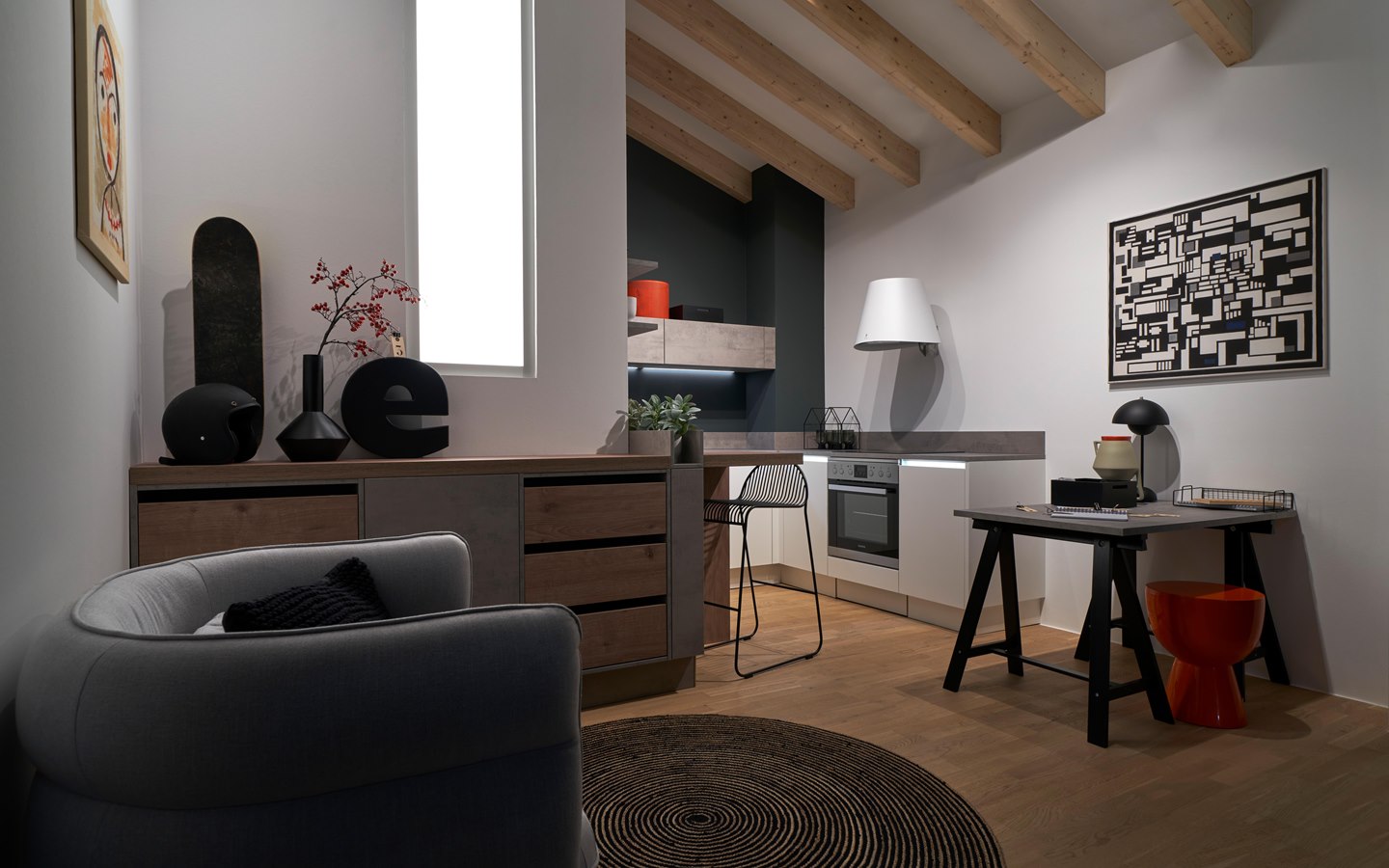 Kitchen ideas
Small room, plenty of space
Don't worry – limited space does not mean you need to limit your creativity. This small kitchen combining the STONE front in concrete and the FEEL front in mat white is the perfect proof. And we haven't even mentioned the best part yet: There is plenty of storage space!
Reasons to love this planning example: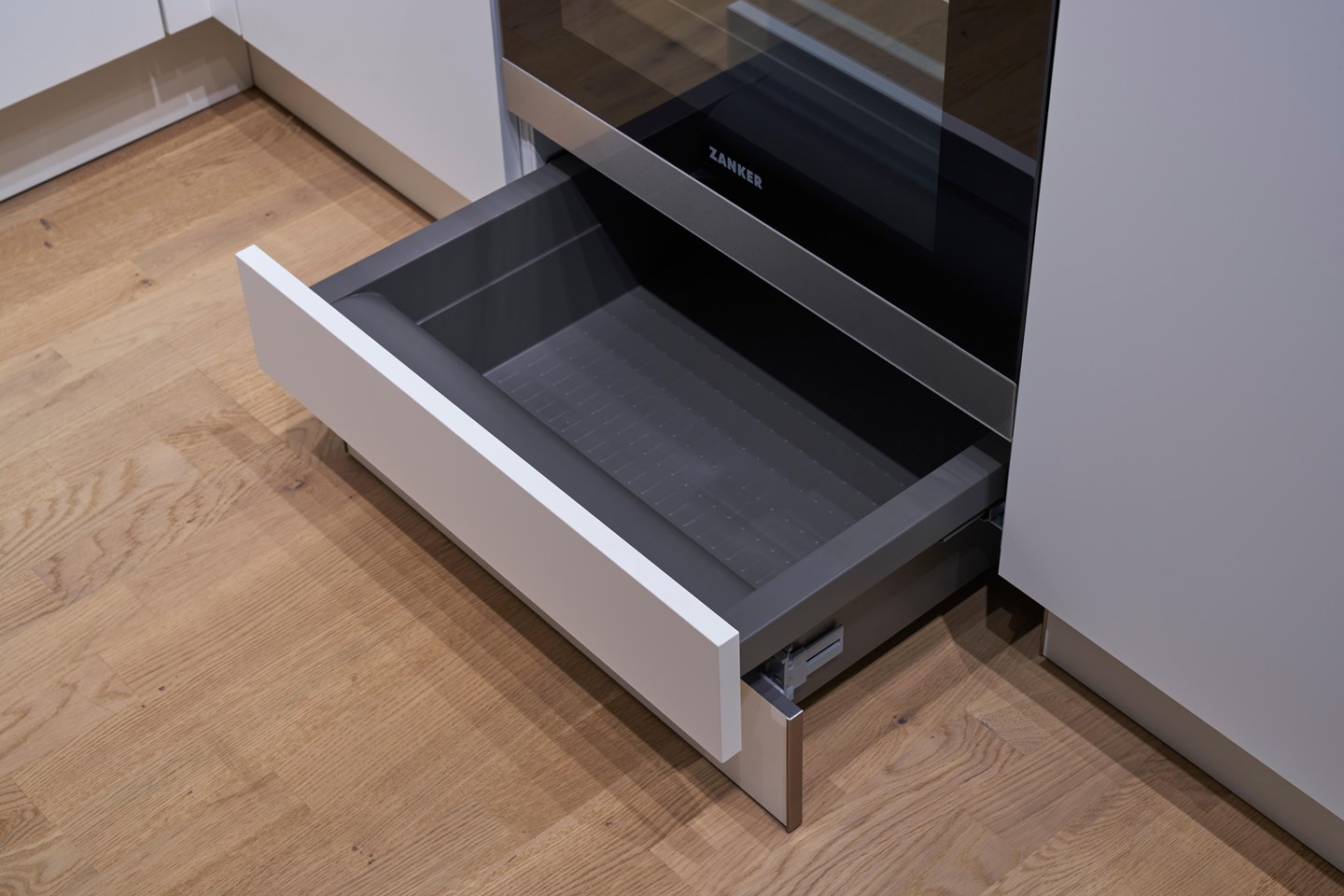 Plinth drawers
The area just above the floor is ideal for adding extra storage space. This drawer makes perfect use of the hollow space in the kitchen cabinet plinth.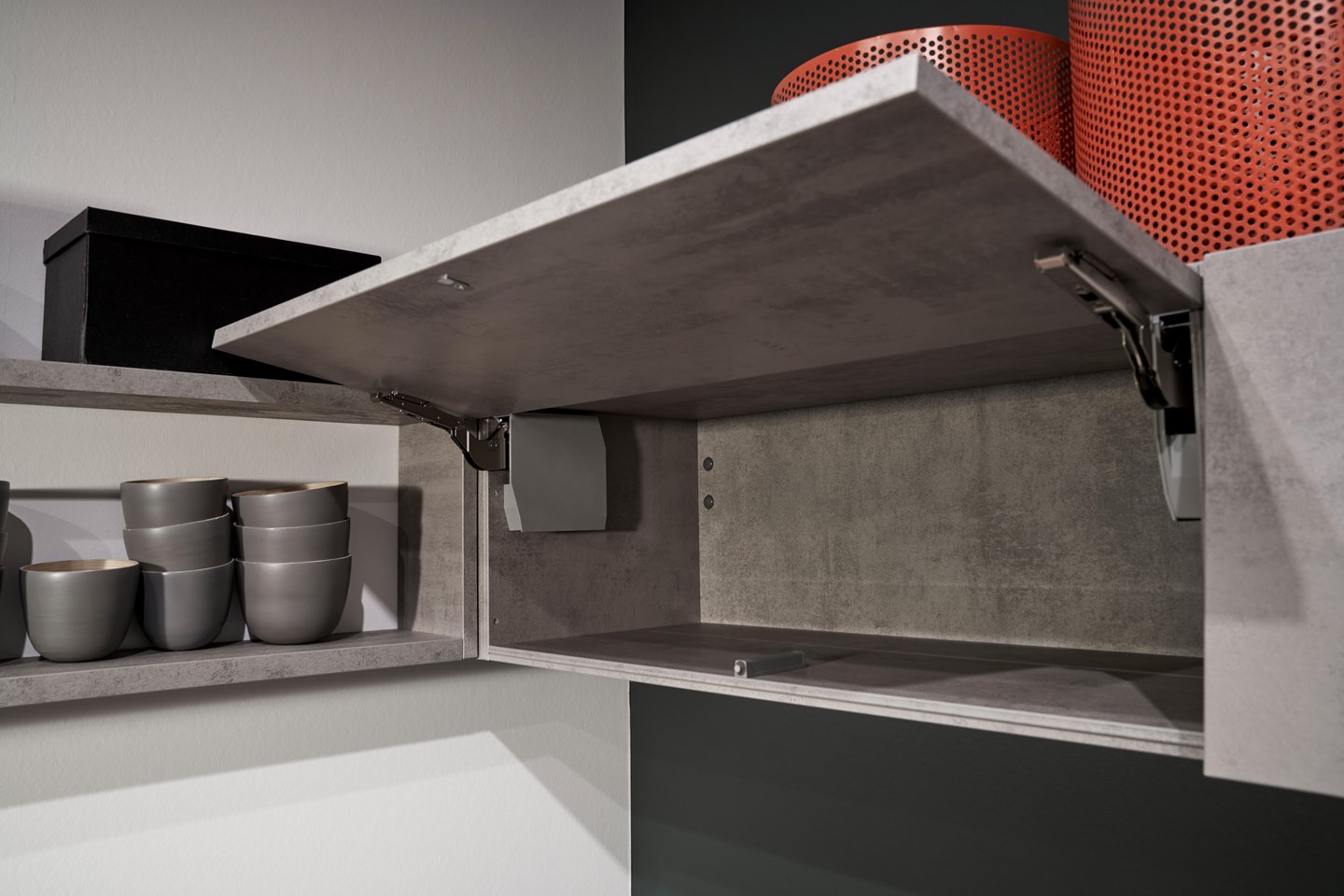 A consistent look, even on the inside
The concrete look of the fronts continues into the cabinet interior. This high-quality detail comes standard with our designs. .