Kitchen ideas
A modern country style kitchen as eye-catcher and miracle of storage space
The reinvention of the classic country style kitchen has been a big theme for several years. Our LUGANO LACK design is yet another modern interpretation of the frame style in genuine wood. This ample country style kitchen in henna red is an eye-catcher and a miracle of storage space at the same time. Above all, it is the addition of modern elements such as black handles or a basalt-look worktop that gives this kitchen its unique personality with an exceptionally nuanced style.
Take a closer look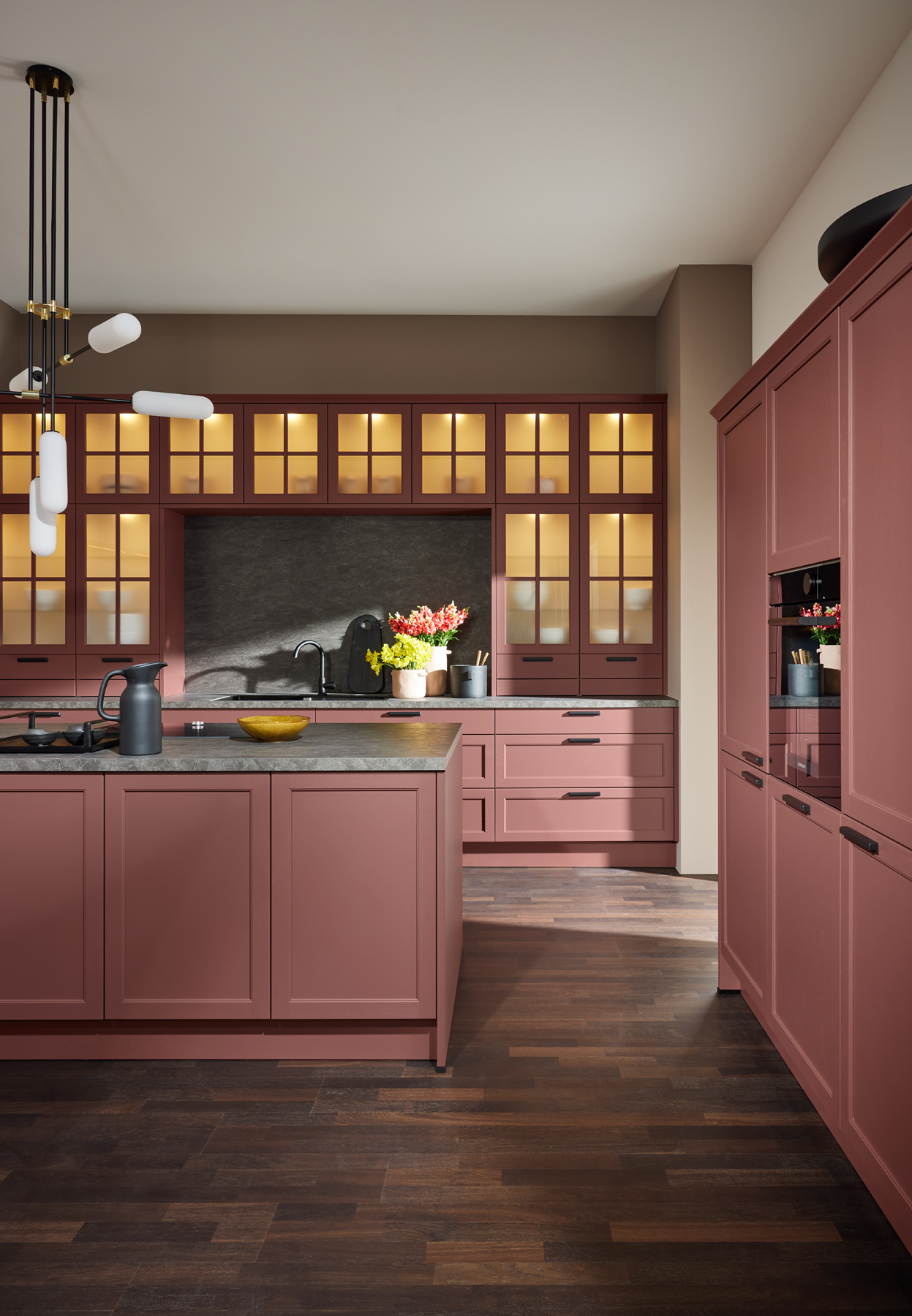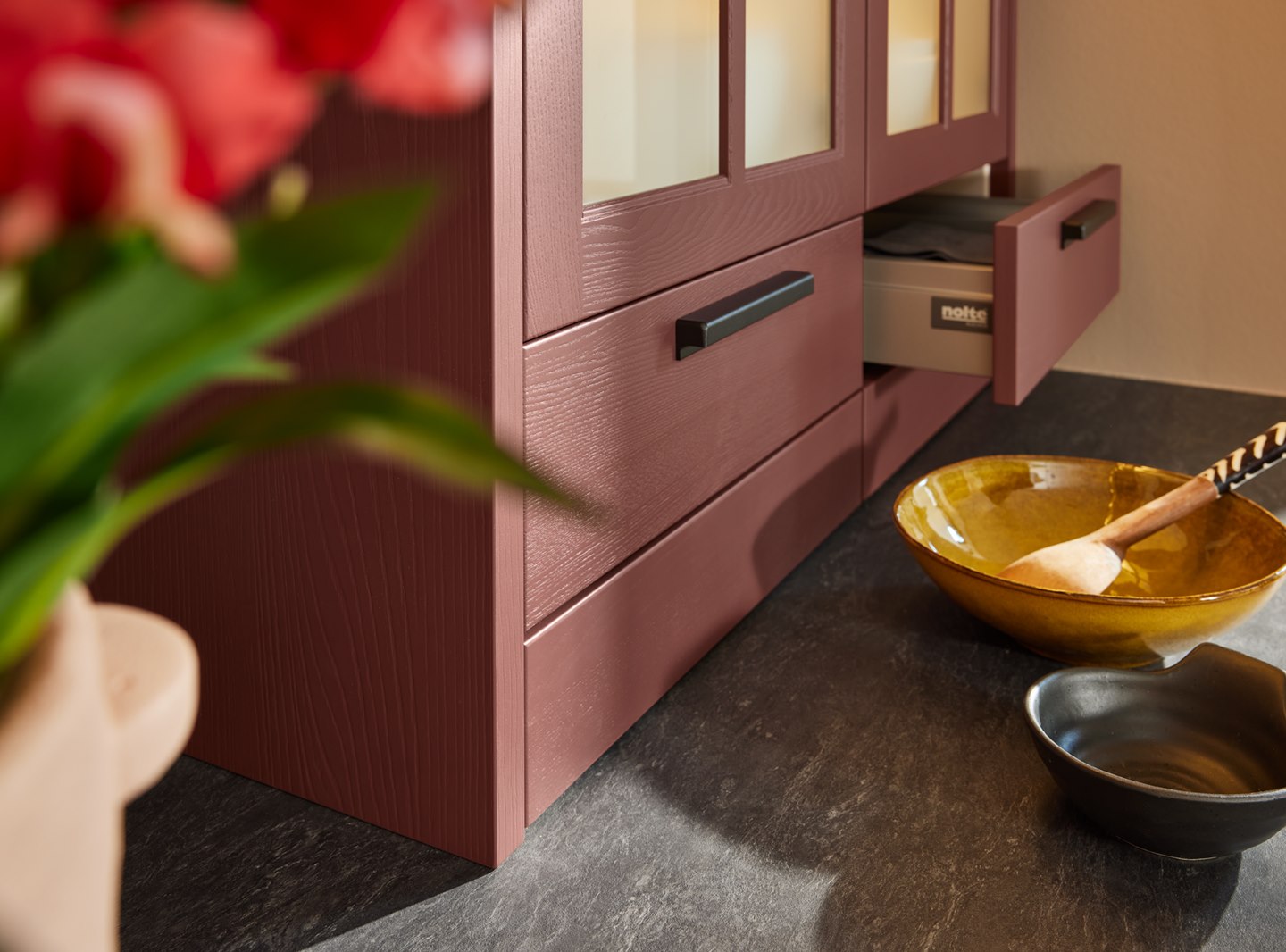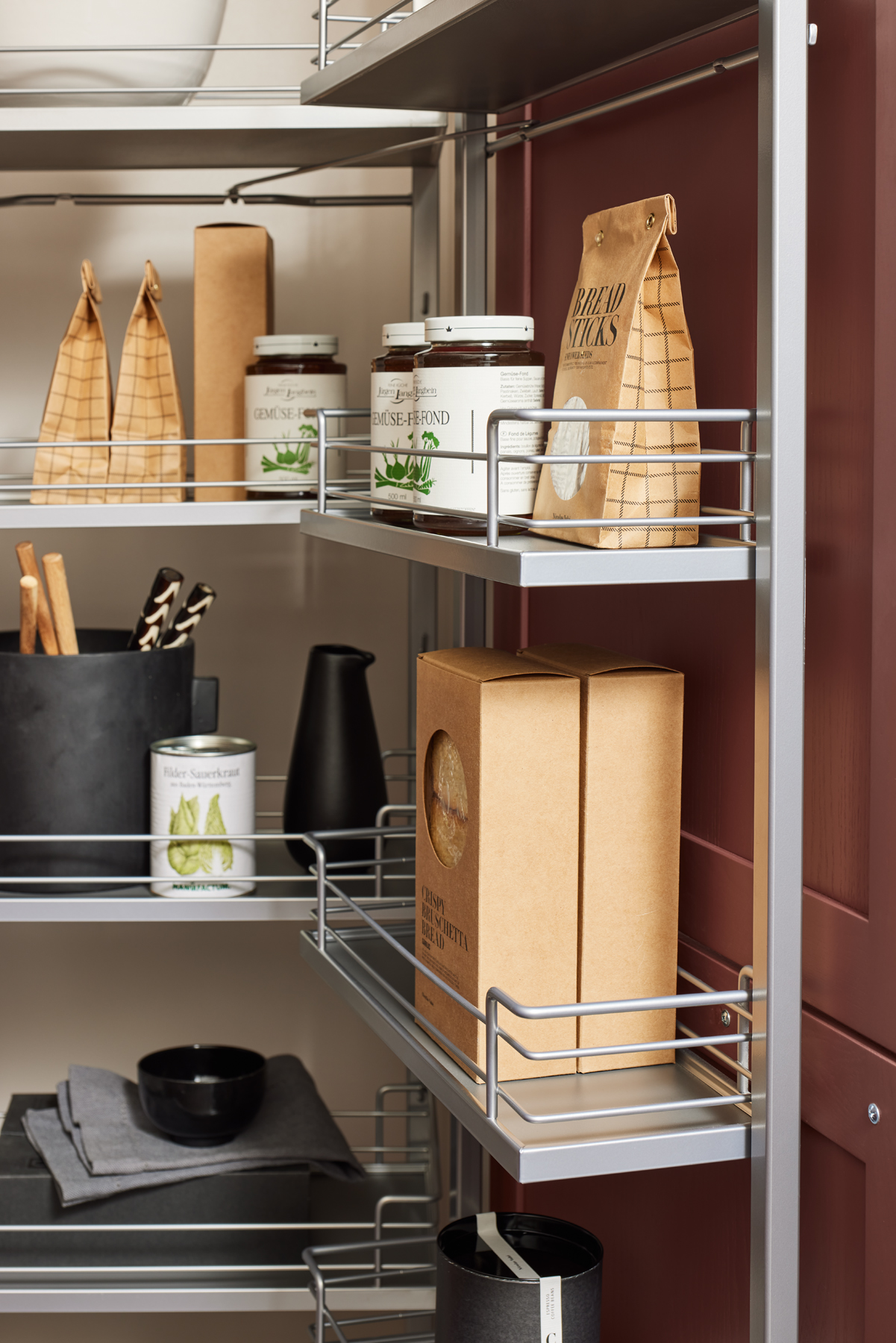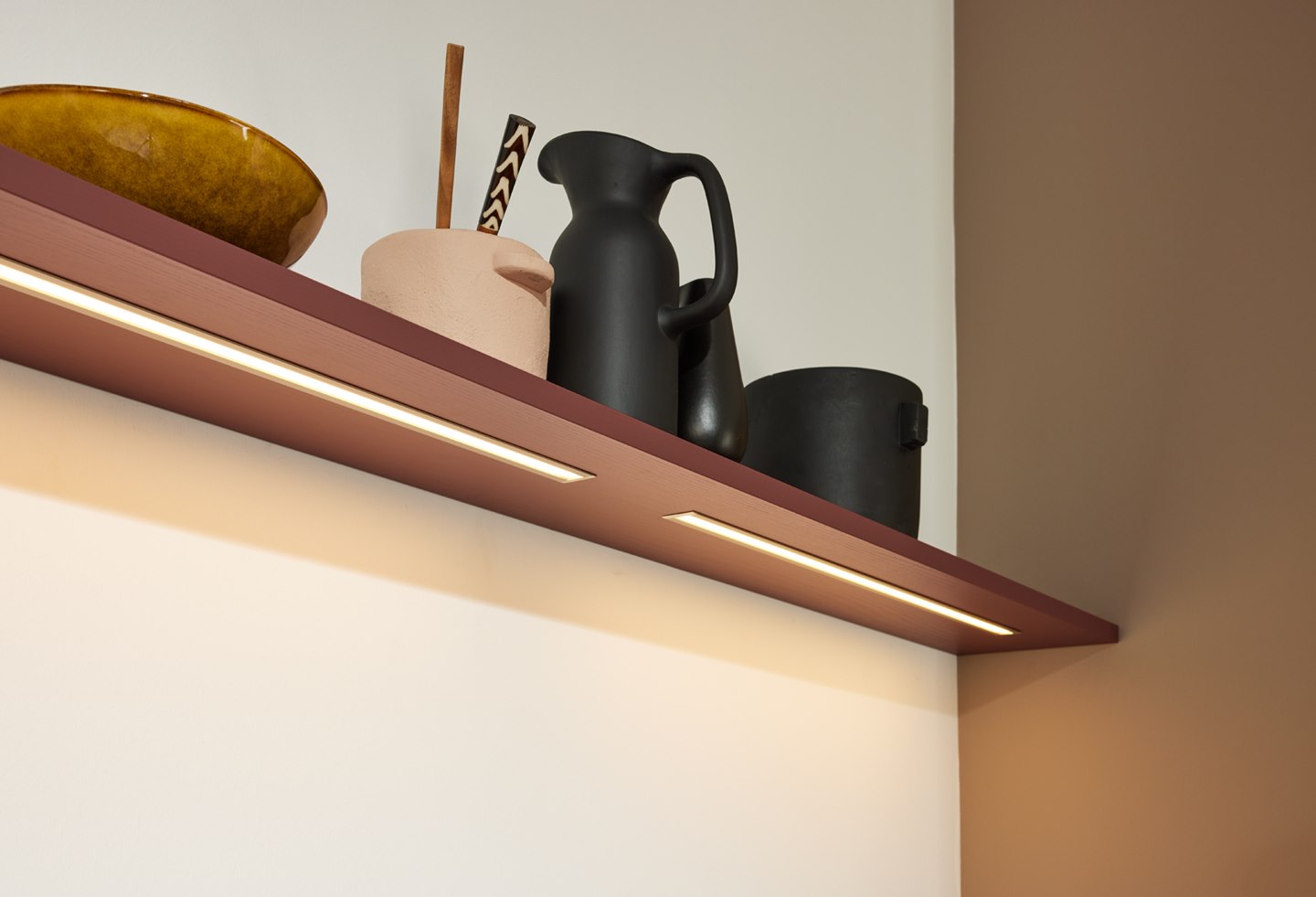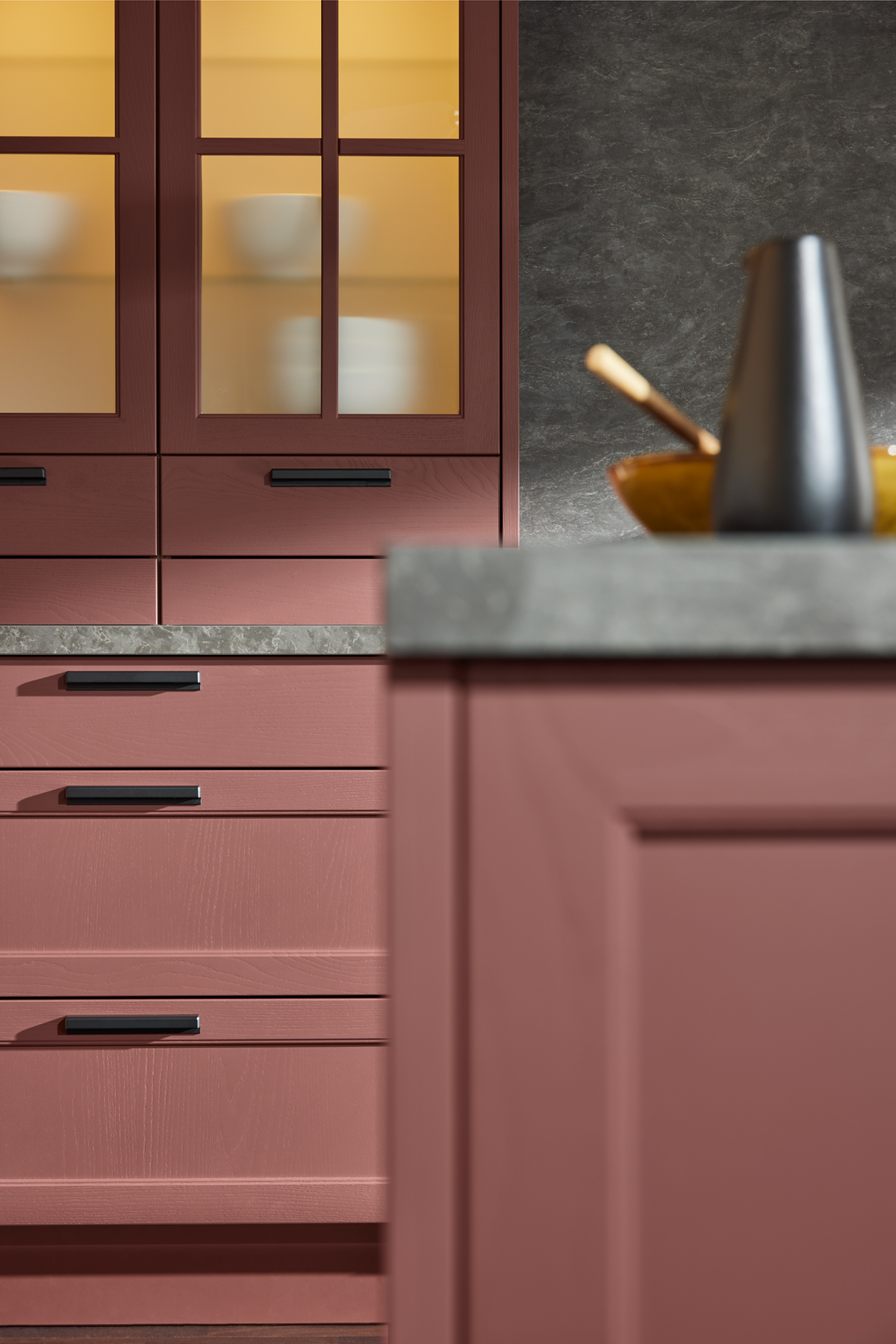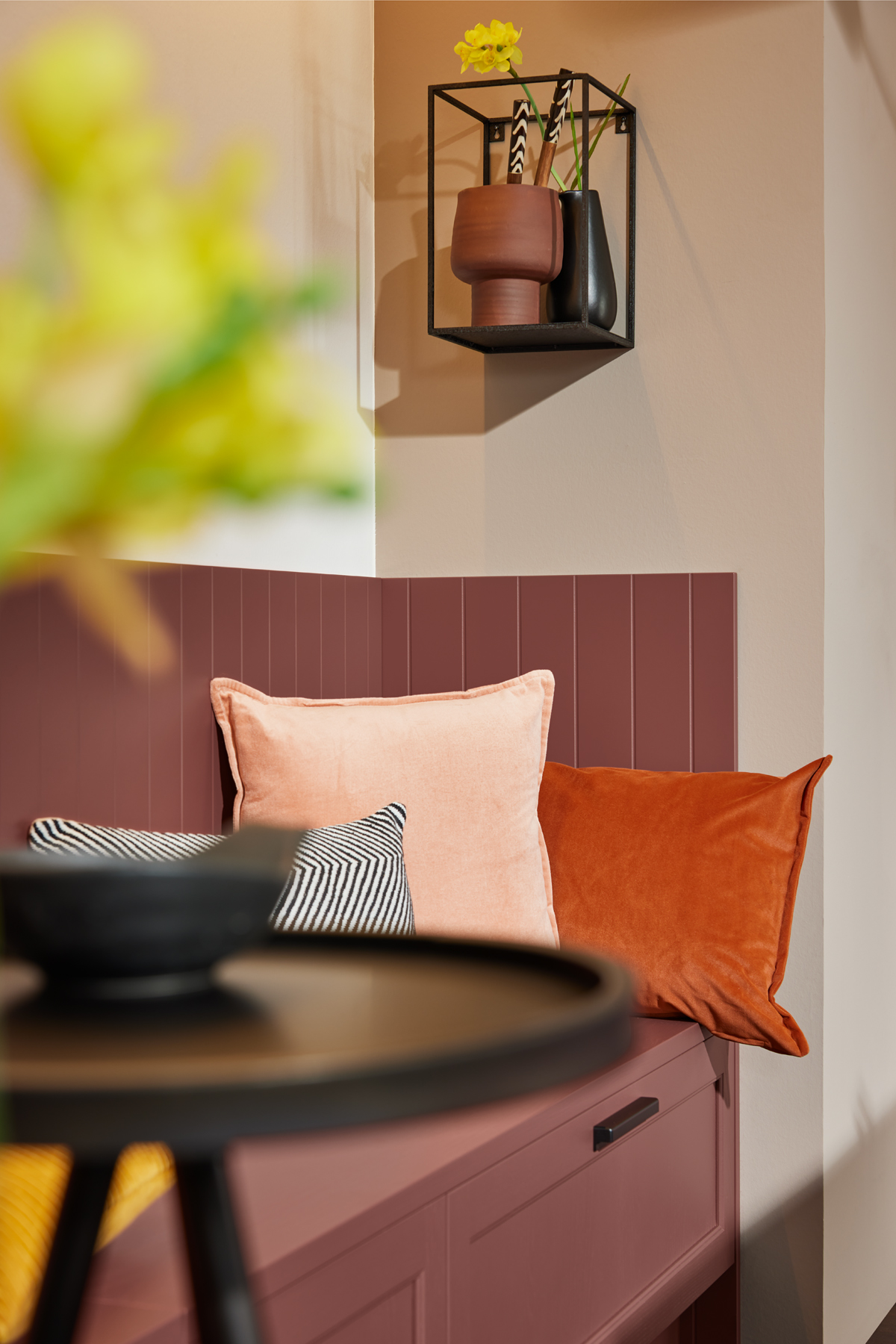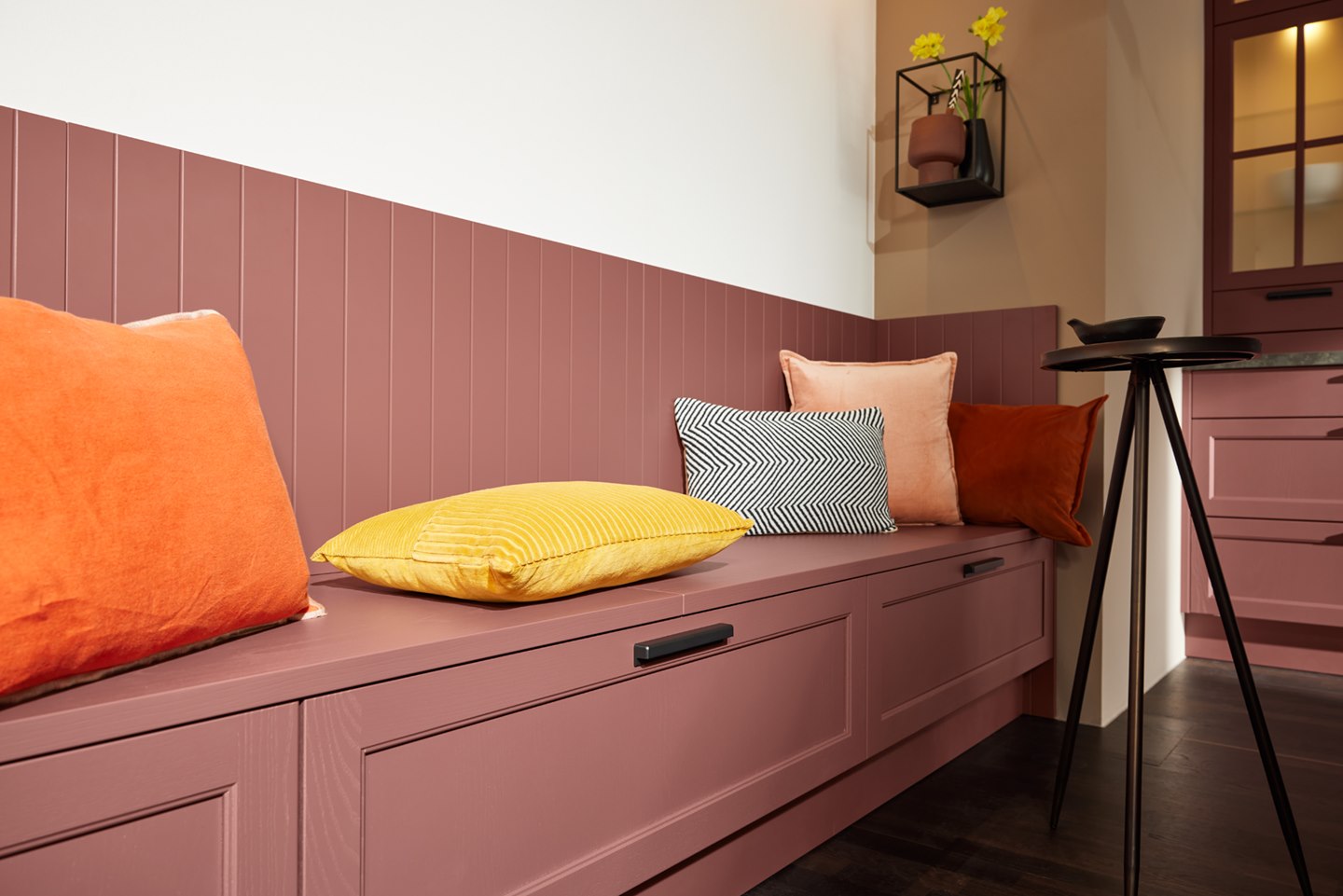 Reasons to love this planning example: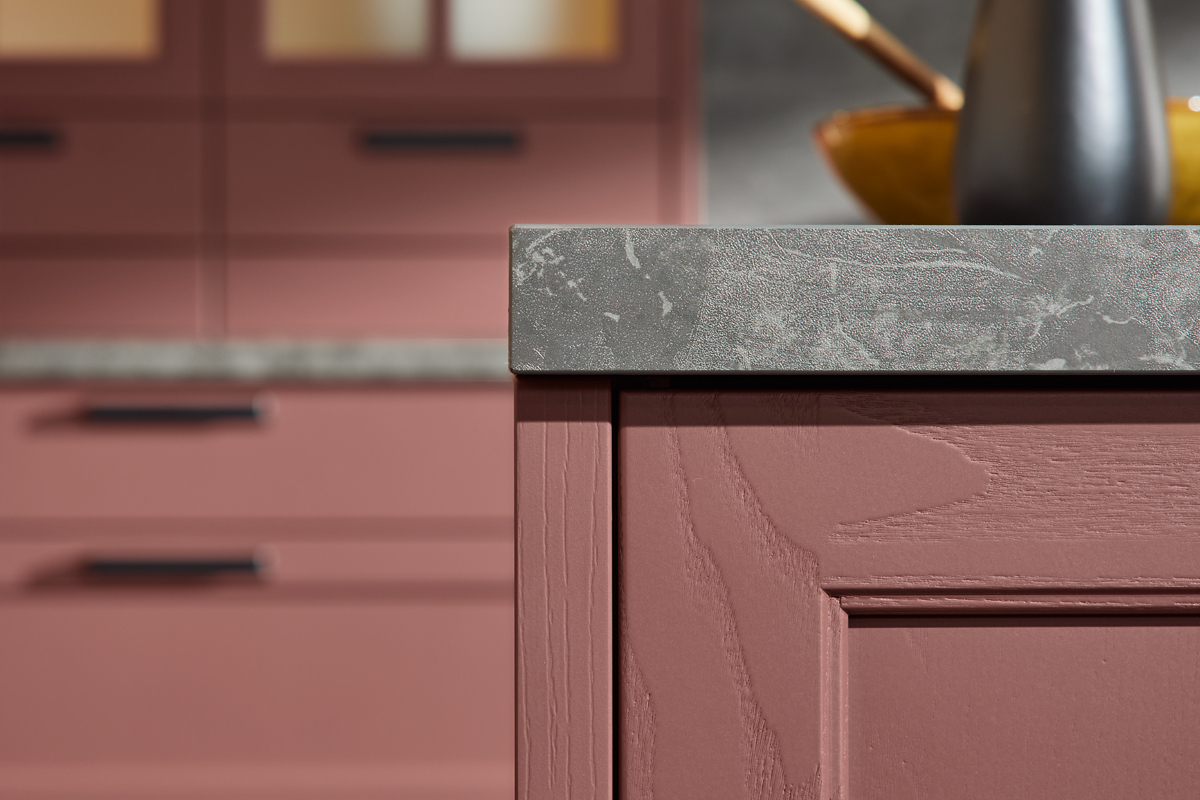 Classy, authentic fronts
LUGANO LACK represents high-quality fronts in genuine ash tree wood with a solid frame and a veneered panel with an authentic grain.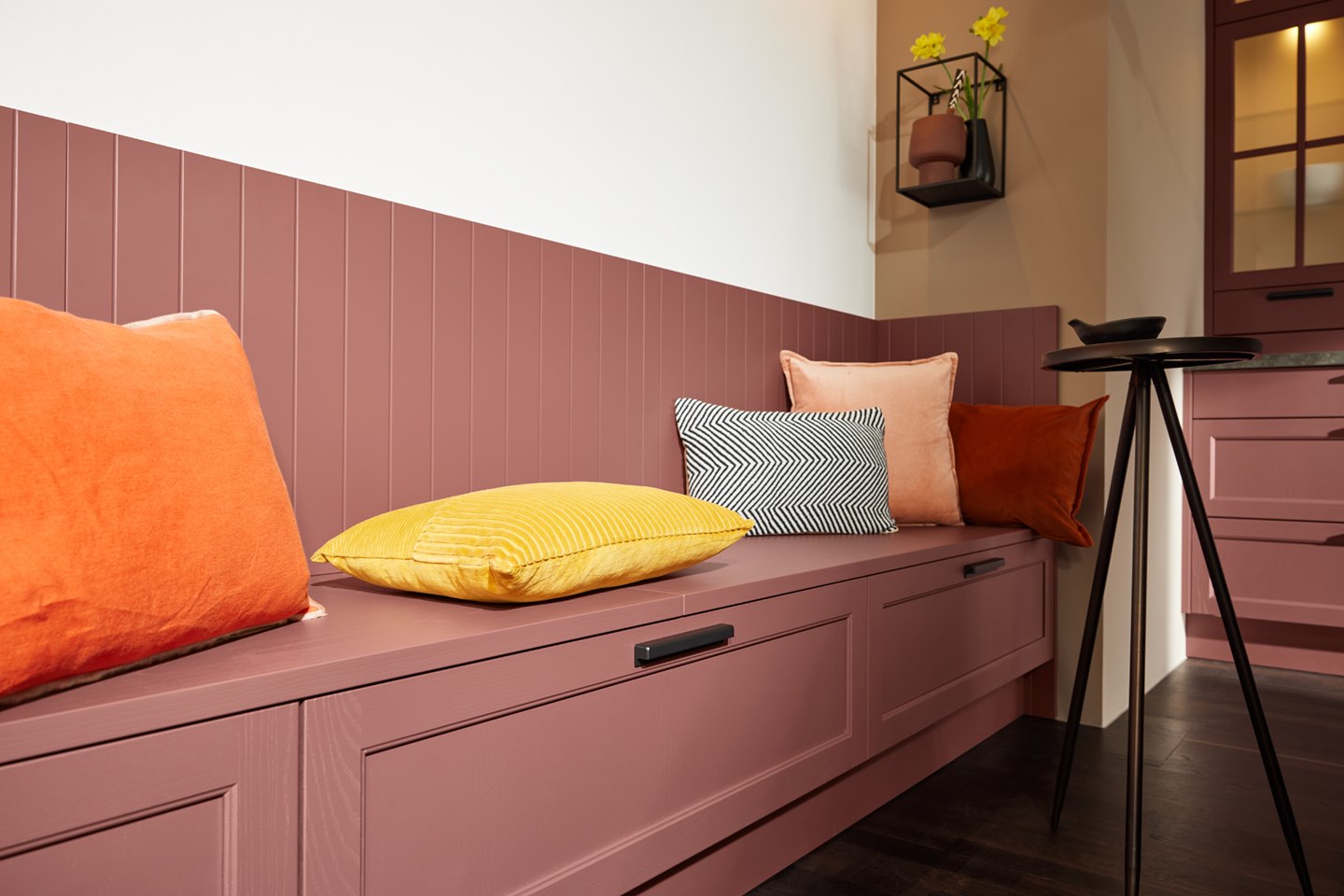 Space for cosy moments
For your morning coffee or afternoon tea and cake: This bench with a moulded recess is a cosy haven right in your kitchen.