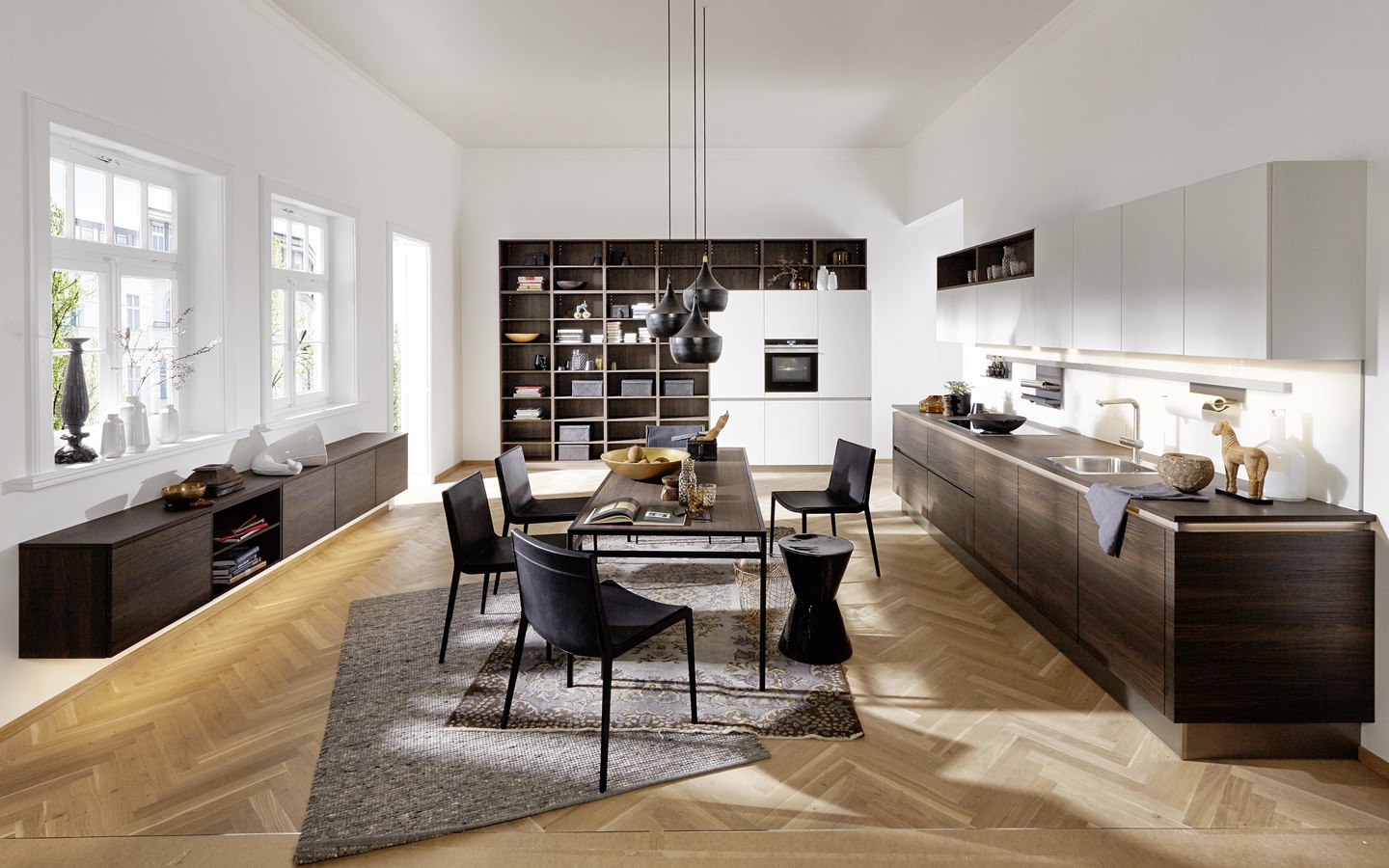 Kitchen ideas
Still the kitchen or already the living room?
At first sight, no one would think this was a perfectly equipped kitchen. The living rooms atmosphere is evident in the whole room and is perfect for relaxing at any time - not just mealtimes.
Reasons to love this planning example: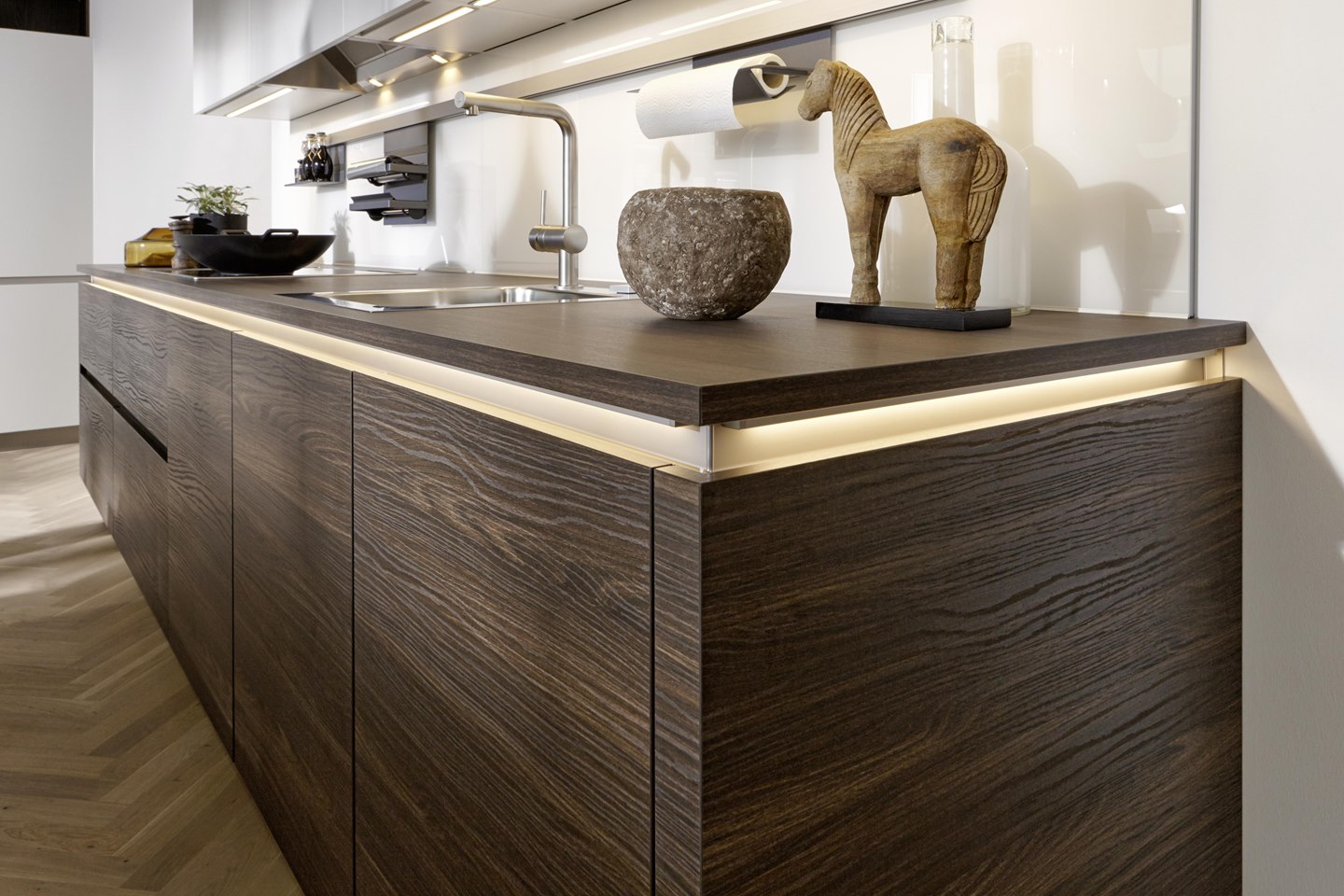 Matching lighting concept guaranteed
A cosy atmosphere needs the right light sources. Not a problem! The handle trim is illuminated and provides a gentle light.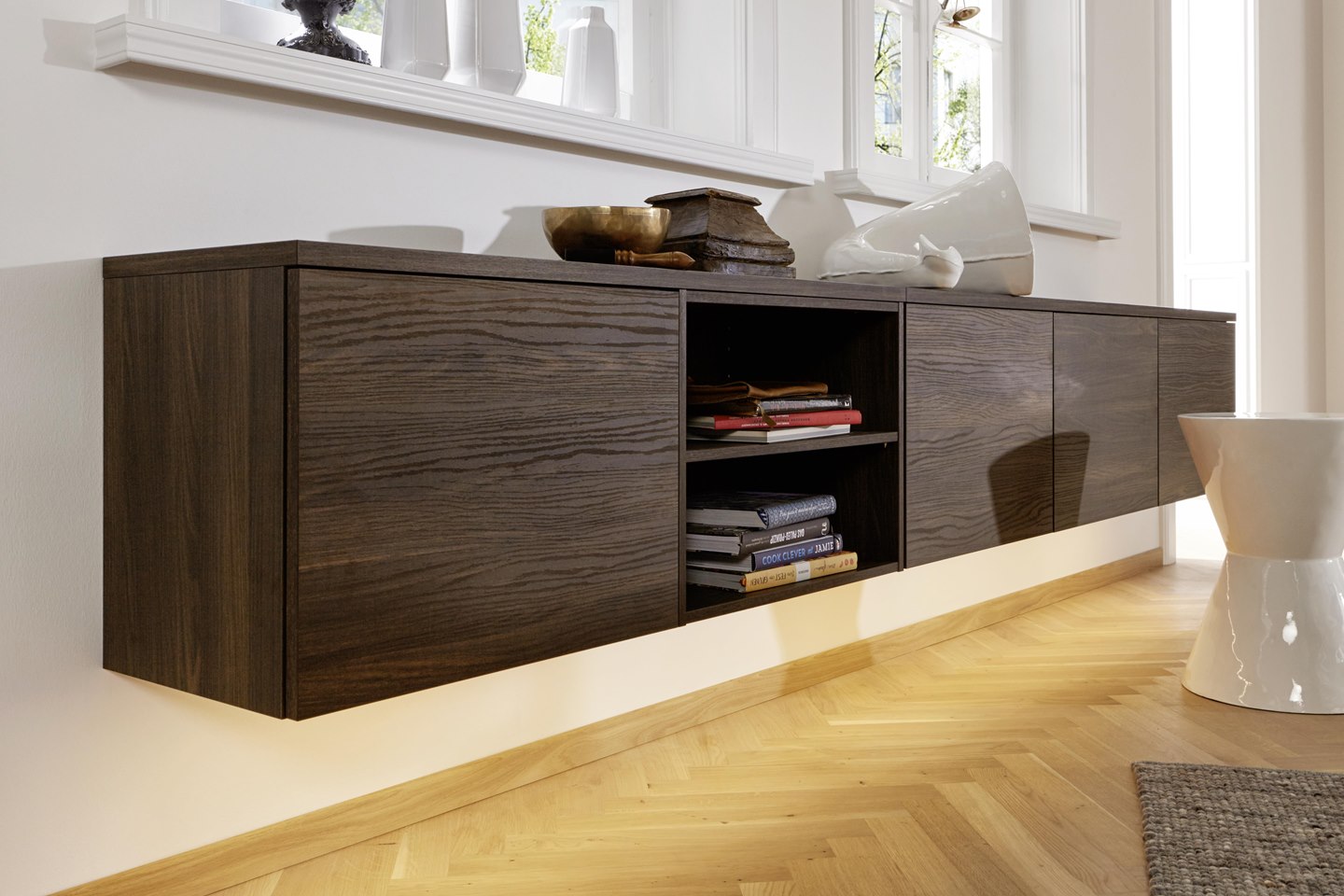 Adds homeliness: hanging wall unit
The sideboard in the same wood decor is like a sideboard, and offers storage space in open and closed compartments.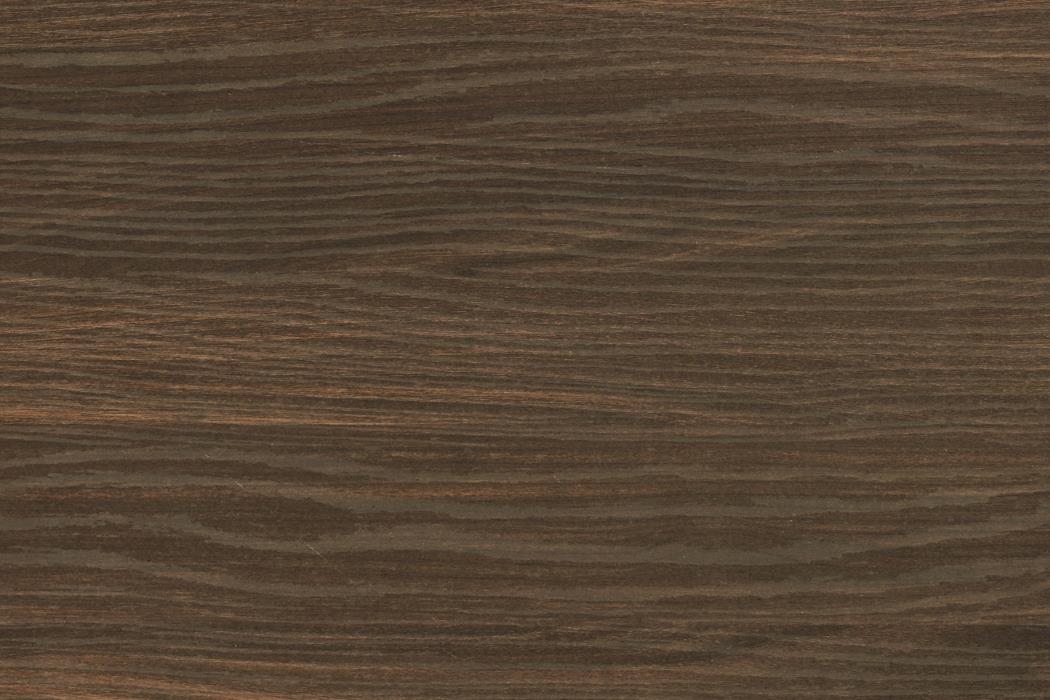 A cosy atmosphere
This ARTWOOD walnut Cuba front creates a warm, cosy atmosphere as well as a perfect illusion of real wood.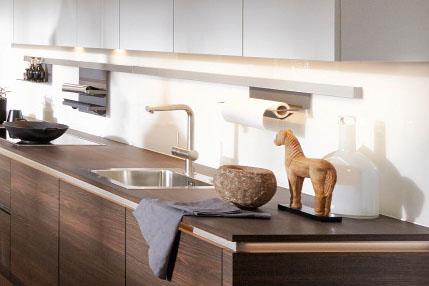 A perfect feature for your wall
The railing system is the perfect option for storing kitchen utensils that might otherwise clutter up the place – a clever space saver!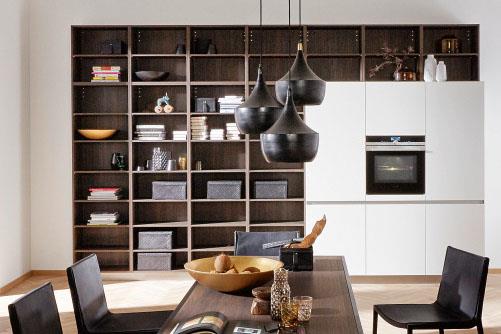 Uniform fronts
Select the same decor for shelves and base units to create a matching look and a sense of calm in your kitchen.