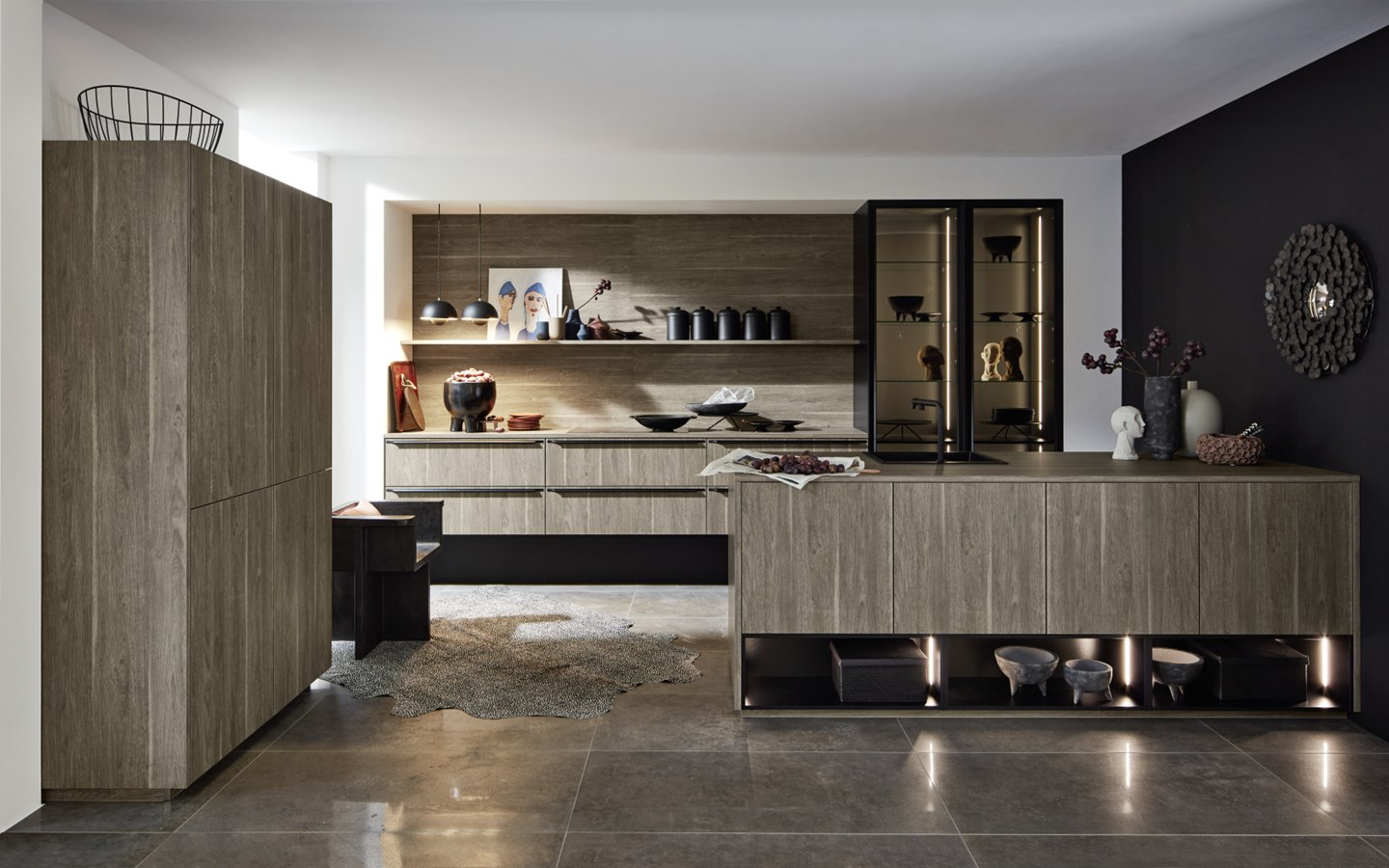 Kitchen ideas
A kitchen island for insiders
Oak in graphite silver is a front that creates exceptional looks especially in combination with black. The display unit is illuminated, and never fails to attract admiring glances. By contrast, the oven is entirely concealed in the monolith, which offers plenty of storage space without steeling the show.
Reasons to love this planning example: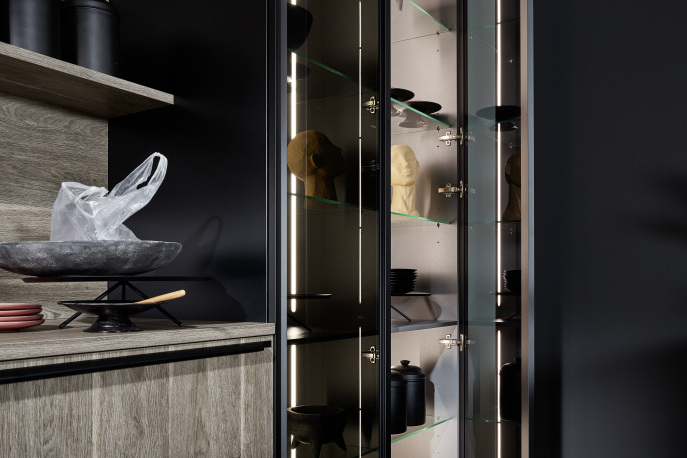 Illuminated display unit
This display unit with the full-length door and integrated lighting also adds black accents.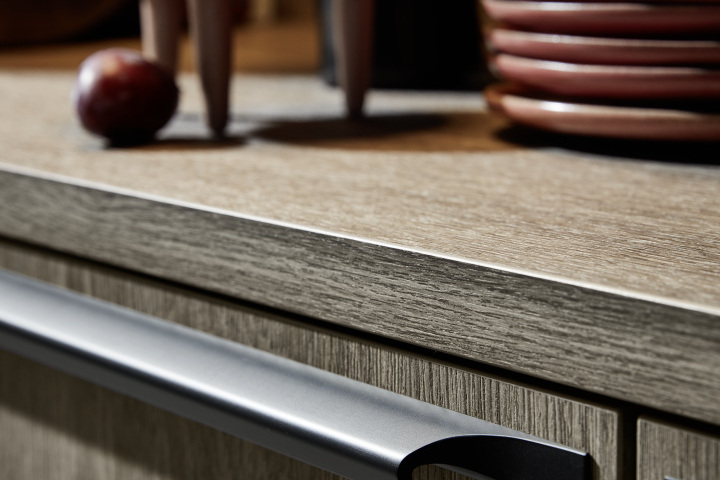 Eye-catcher to touch
The add-on handle trim creates a very special impression in black.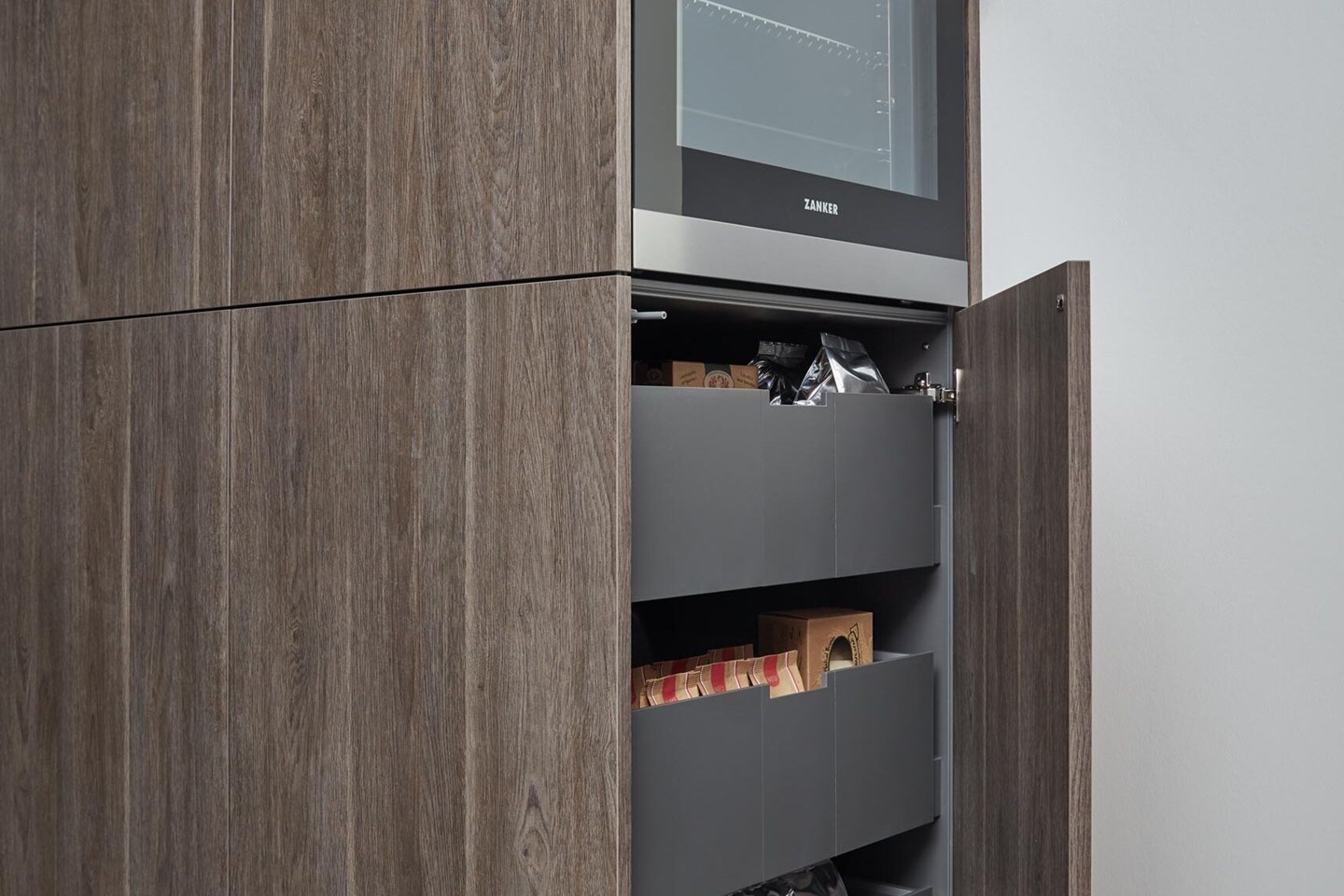 Hot secret
Out of sight from the living area, the oven is concealed in the side of the appliance unit block.