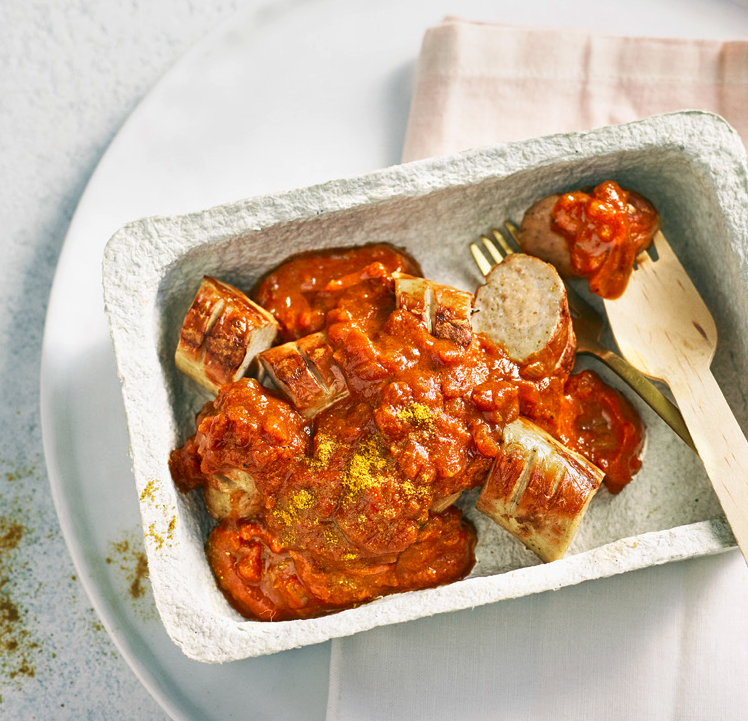 Recipes
Currywurst with curry sauce
The classic of German cuisine comes to your home! With this recipe you will succeed in the delicious cult snack.
For the recipe you need:
1 onion
2 tbsp sugar
50g tomato purée
100ml apple juice
1 tbsp Worcestershire sauce
4 tbsp mild curry powder
2 tsp sweet paprika
½ tsp rose paprika
a pinch of chilli powder
salt
pepper
8 fat, fresh bratwursts (about 100g each)
Plus oil for brushing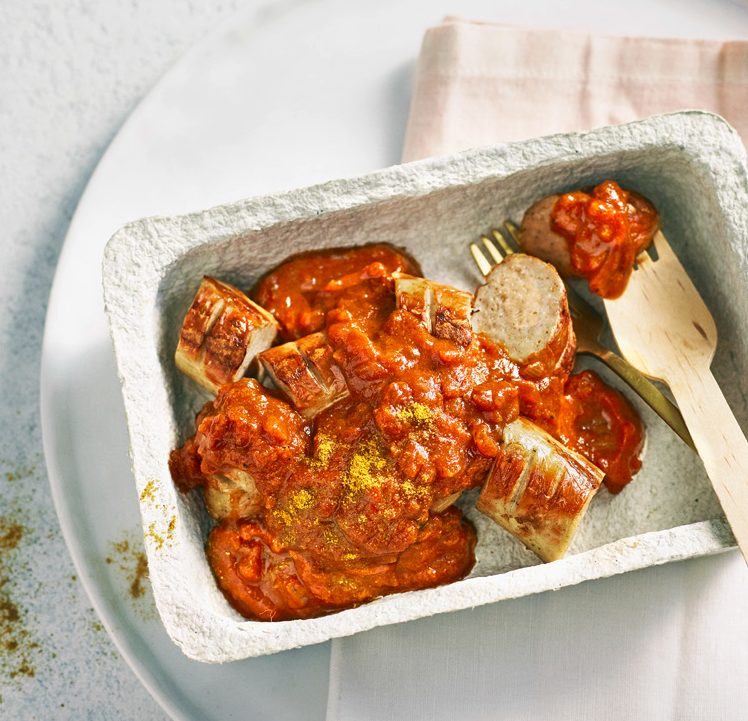 Preparation:
To make the sauce, peel and finely chop the onion. Sprinkle the sugar into a saucepan and heat until it has dissolved. Add the onion and sauté gently to brown. Stir in the tomato purée, 100ml water and the apple juice, and bring to a boil. Take the pan off the heat and season the sauce with the Worcestershire sauce, 1–2 tbsp curry powder, both paprikas, chilli powder, salt and pepper. Set aside.
Preheat the grill. Lightly score the skin of the bratwursts with a sharp knife so the sausages won't burst during grilling. Allow the grill rack to get hot, then lightly oil it. Brush the sausages with oil, place them on the rack and grill over medium heat for 10–12 minutes, turning them occasionally.
Cut the grilled sausages into thick slices and divide between the plates. Pour over the curry sauce and sprinkle with the remaining curry powder.
We wish you a lot of fun making them!